When Jenna Wintemberg walks from her car to her office in Clark Hall, she can't help but notice the discarded JUULpods lying on the ground. Maybe she's aware of them because she researches the health effects of tobacco on youth.
Small enough to fit into a clasped hand and resembling a flash drive, the JUUL is an e-cigarette that has become increasingly popular among teens and young adults. Its growth within the e-cigarette market has been astronomical. In September 2017, the company had 27 percent of the market, and by August 2018, its share was 72 percent, reported CNBC.
"JUUL is the e-cigarette market," Wintemberg said.
Wintemberg, an assistant teaching professor of health sciences at MU, doesn't use the word vapor when referring to what the JUUL emits. The truth is somewhat more mysterious and potentially dangerous for human health.
"Chemical aerosol is more appropriate," Wintemberg said. "Vaping makes it seem as though you are inhaling water, when in reality you are inhaling nicotine and other chemicals."
The number of high school students using e-cigarettes has increased 900 percent, according to a study by the Surgeon General in 2016. E-cigarettes were the most used tobacco products by middle and high school students, with 2.1 million students reporting use of them in the 2017 National Youth Tobacco Survey.
Rock Bridge High School Principal, Jennifer Rukstad, said the school is dealing with vaping on a regular basis.
Wintemberg is among the many health experts concerned about the explosive growth in the popularity of the JUUL among the young.
"Adolescent use is alarming," she said. "The reports may even be lower than reality because most teens don't understand the term 'e-cigarette' because they say 'JUULing' instead."
FDA Commissioner Scott Gottlieb is concerned about the rise of nicotine use in the youth population, according to a news release from April 2018.
"In some cases, our kids are trying these products and liking them without even knowing they contain nicotine," he's quoted as saying in the release. "And that's a problem, because, as we know, the nicotine in these products can rewire an adolescent's brain, leading to years of addiction."
Just as tobacco use in teens and young adults was declining, the JUUL sprang onto the scene, quickly becoming the latest trend. Its creators cynically targeted the youth population through strategic marketing, some experts say, though recently the company has made changes in response to FDA pressure.
And there's no solid evidence it's a safe smoking alternative. For some JUUL users, the product is even a transition to old-fashioned cigarettes.
'Less scummy than cigarettes'
A 20-year-old student at MU, who asked not to be identified because of privacy concerns, began using his friend's JUUL this past summer while the two were on a road trip.
"We were in a car for 21 days straight," he said. "I was ripping it down and started to buy a ton of pods."
Now he says he's addicted. When he first started using the JUUL, it only took him a few puffs to feel a buzz. Now it takes him about 15 puffs.
"I bring my JUUL to class but only use it if I'm in a lecture," he said. "I just puff it under my shirt; it is super inconspicuous. I can hold it in my hand."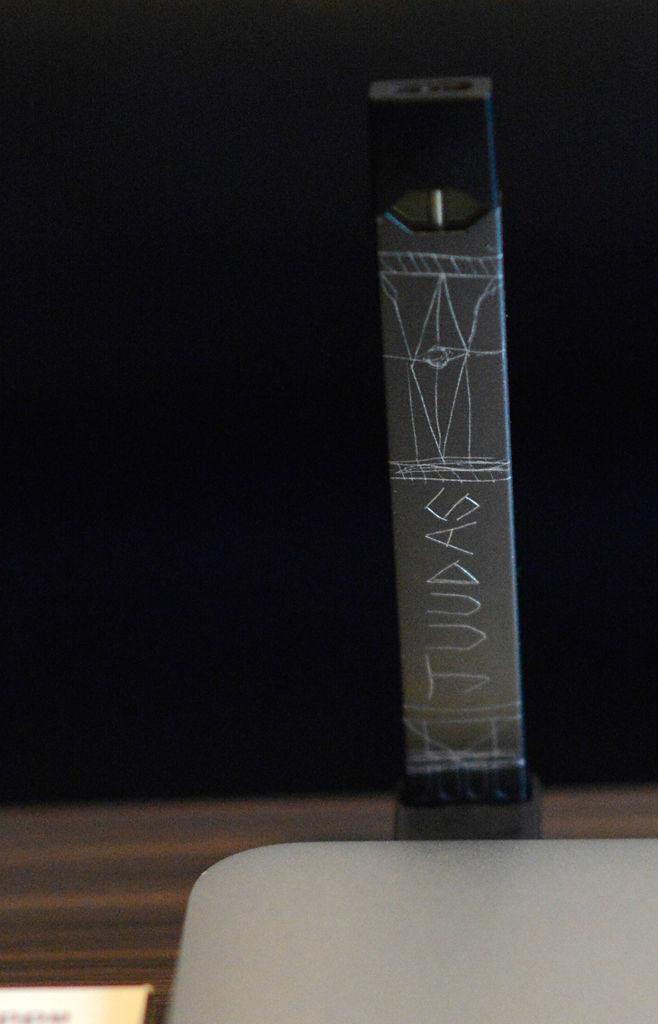 Many people use the JUUL when smoking weed, the student said.
"It adds to the high," he said. "It gives you a head rush."
After about 20 puffs, he begins coughing: a sign he's achieved the desirable high.
"It's like I've had two beers," he said.
The FDA is aware of the deceptiveness of the JUUL and other e-cigarettes.
"The troubling reality is that electronic nicotine delivery systems (ENDS) such as e-cigarettes have become wildly popular with kids," the release from April 2018 stated. "We understand, by all accounts, many of them may be using products that closely resemble a USB flash drive, have high levels of nicotine and emissions that are hard to see."
The MU student who is now addicted credits the popularity of the JUUL to its simplicity.
"It's less scummy than cigarettes," he said. "That's why people aren't scared to smoke them. There isn't a social stigma. It's easy. There's no specific type of person that JUULs."
Denis McCarthy, behavioral pharmacologist and professor of psychology at MU, said that the younger a person is, the more addictive nicotine is.
"Like most addictive drugs, people start using nicotine for its pleasurable effects," he said. "But after a relatively short period of time, they are using the drug to avoid the negative effects of withdrawal."
'An ethical and clinical dilemma'
While safe nicotine alternatives exist, it's not just the nicotine that becomes addictive.
"Addiction has both biological and behavioral aspects, so people who smoke become addicted not just to nicotine but to the behaviors and experiences that go along with smoking as well," McCarthy said. "This is why for some people a nicotine patch or gum isn't enough for them to quit. Their habit includes the behaviors as well — holding the cigarette in their hand, inhaling, puffing."
Dr. Mohammed Alnijoumi, a pulmonologist at University Hospital, said because the health risks are unknown, he doesn't consider the JUUL and other e-cigarettes safe alternatives to smoking cigarettes.
"The ethical and clinical dilemma is that we don't know what the liquid contains other than the nicotine," he said. "We don't know how those other components interact with the body in terms of health risks."
Even JUUL Labs, the company that manufactures the JUUL, acknowledges it has limited information about the long-term effects of the device.
"Since e-cigarettes have only been commercially available for a few years, just like any other vapor product, there are some things we don't know about JUUL simply because it has only been on the market since 2015," its website states.
While the risk lies mainly in the unknown, Alnijoumi said a condition that causes inflammation in the lungs has been linked to e-cigarette use.
"Vapor could potentially cause pneumonitis — inflammation of the lung tissue," he said. "If it's serious enough, it can lead to respiratory failure."
A wickedly clever advertising strategy
Whether or not Pax and JUUL Labs targeted teens and young adults through marketing campaigns has prompted a lot of discussion.
An advertisement from 2017 illustrates the point.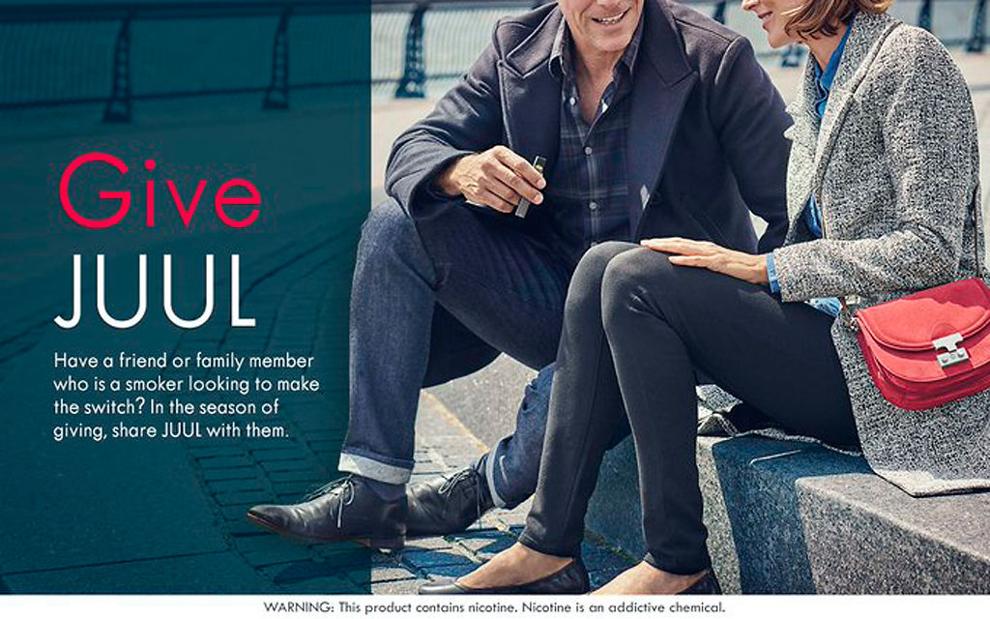 Margaret Duffy, professor of strategic communications in MU's School of Journalism, said she believes JUUL executives were aware from the beginning their product would be highly attractive to teens and young adults.
"Their advertising strategy was smart and cynical," she said via email. "If they get you young, the chance of ongoing addiction is high. This type of promotion of a dangerous product is, in my view, unethical."
JUUL Labs' early switch from traditional advertising to social media promotion might suggest how the company captured the majority of the e-cigarette market, Duffy said.
"Peer pressure and peer experiences are very powerful, particularly for young people," she said. "The sleek coolness of the product coupled with kid-friendly flavors make it even more appealing."
While JUUL Labs says its mission is to help smokers quit cigarettes, McCarthy, the psychology professor, says advertising to young people suggests a different goal.
"Smokers tend to be very brand loyal," he said. "(Companies that sell these products) want you to use their product first, since you are less likely to switch later. If e-cigarette companies are targeting youth in their ads, they are taking a page out of Camel's playbook."
In 1987, Camel cigarettes began featuring "Joe Camel," a cartoon character, on their advertisements. In 1997, the company ended the use of the cartoon after backlash for attracting children.
The 20-year-old student said he would not switch to another brand of e-cigarette.
"I call mine JUUDAS," he said. "It was a match made in heaven."
Another criticism has been that the JUULpod flavors such as mint, fruit medley, creme brulee, cool cucumber and mango were designed with young people in mind.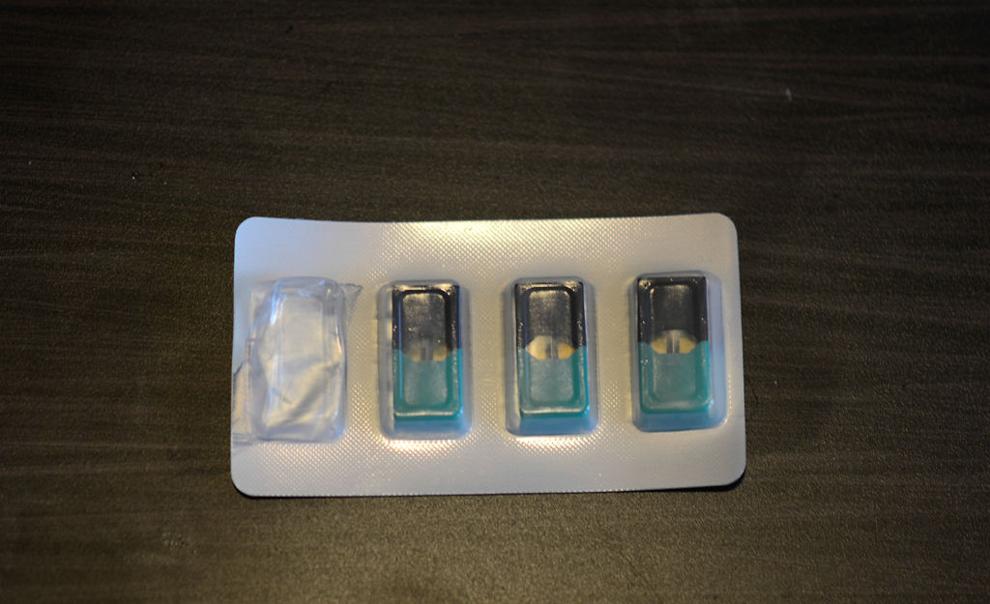 Recently, JUUL Labs changed some of the flavor names: fruit medley is now "fruit," creme brulee is "creme" and cool cucumber is "cucumber."
"This is for young people," Wintemberg said. "It makes it easier to vape by hiding the nicotine."
The 20-year-old student explained that some flavors are known for having stronger effects.
"The mint and mango you can feel more," he said. "The fruit and creme brulee are not as known for the best buzz."
Young people who use e-cigarettes are four times more likely to use conventional cigarettes within 18 months in comparison to young adults who don't use e-cigarettes, a 2017 University of Pittsburgh study published by the American Journal of Medicine reported.
Is it too late?
In a response to the concerns of the FDA, JUUL Labs released a statement via Twitter on Aug. 23 stating it remains "steadfast in our commitment to preventing underage use of vapor products."
JUUL Labs announced a new policy in late 2016 or January 2017 stating that all people featured in their advertisements must be over the age of 35, according to The New York Times. In June, the company decided to only use people who had previously used cigarettes, the Times reported.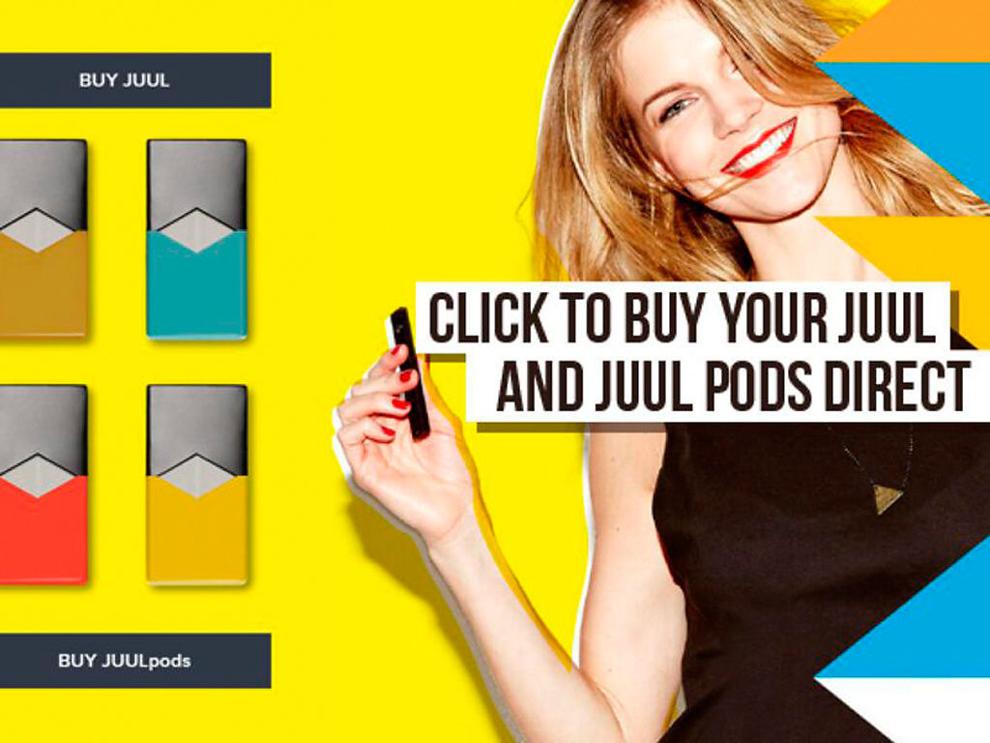 While JUUL is making significant changes to its marketing strategies, the question of whether or not these changes came too late remains.
The 20-year-old MU student said JUUL's advertising doesn't matter anymore.
"It's all word of mouth now," he said. "They are so popular."
On July 24, 2018, the attorney general of Massachusetts, Maura Healey, announced the opening of an investigation into JUUL Labs.
"Just when teen cigarette use has hit a record low, JUULing and vaping have become an epidemic in our schools with products that seem targeted to get young people hooked on nicotine," Healey said in a press release.
A media representative for Missouri Attorney General Josh Hawley said his office had no open investigations into JUUL Labs as of late August.