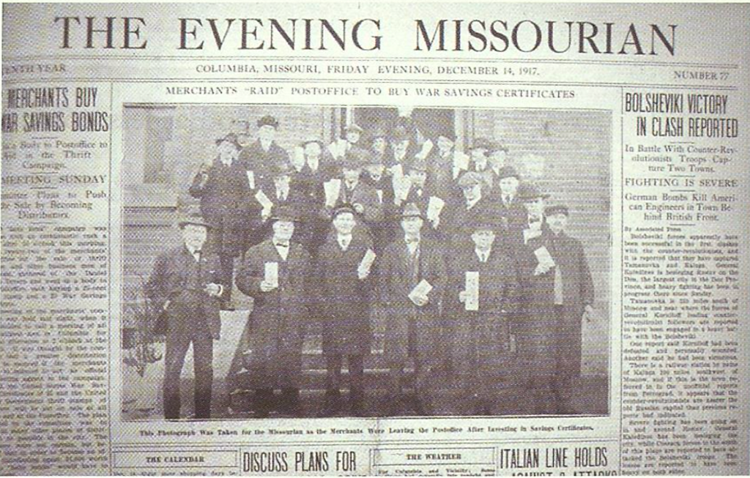 The Missourian turns 111 years old today, and since its first issue published in 1908, there have been many articles written, photos taken and memories made by the Missourian staff. Over the past week, former Missourian alumni have taken to social media to share and reminisce about some of their favorite moments from their time here. Here are some of our favorites: 
Heather Adams shared that she and her fiancé, Sean Morrison, are getting married Saturday. The date seems fitting as the couple met while working at the Missourian in fall 2014. Adams was the infographics teaching assistant while Morrison was the assistant sports editor when they were introduced to each other through mutual friend and photo editor Alex Menz. Now they live together in Los Angeles but will be married in Kansas City. 
"Our wedding centers a lot around our love for the written word and journalism. We wrote our own vows, our centerpieces are stacks of vintage books with paper flowers made out of our old articles on top and we have a photo booth that says 'Breaking News: Mr. & Mrs. Morrison Sept. 14, 2019.' Also, our officiant is former Mizzou professor Debra Mason." 
- Heather Adams, Sept. 10, Facebook.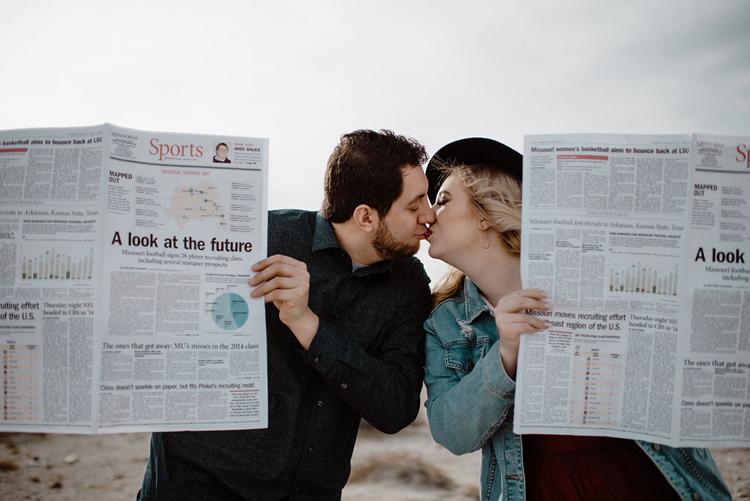 Ruth E. Serven Smith wrote that both of her parents worked in the '90s when the Missourian was located in an annex. She later toured MU, and her dad made her stop at Lee Hills Hall to see the new place. 
 "I was super embarrassed, but we were lucky enough to run into Elizabeth Brixey who took the time to sit down with me and was the deciding factor for my decision to go to MU and the j-school!" 
- Ruth E. Serven Smith, Sept. 10, Facebook.
Shaina Cavazos wrote that she practically lived at the Missourian during her junior year. She said she will never forget the "snowpocalypse" of 2011 when she stayed at the Missourian all day with her assistant city editors. 
"Tom Warhover bought us all food (which includes cold cuts and tangerines, I remember) since we were pretty much camped out all day, and some folks had even spent the night." 
- Shaina Cavazos, Sept. 11, Facebook.
Allie Wrabel shared a photo and wrote, "Election night 2014! I just love this photo." 
- Allie Wrabel, Sept. 10. Facebook.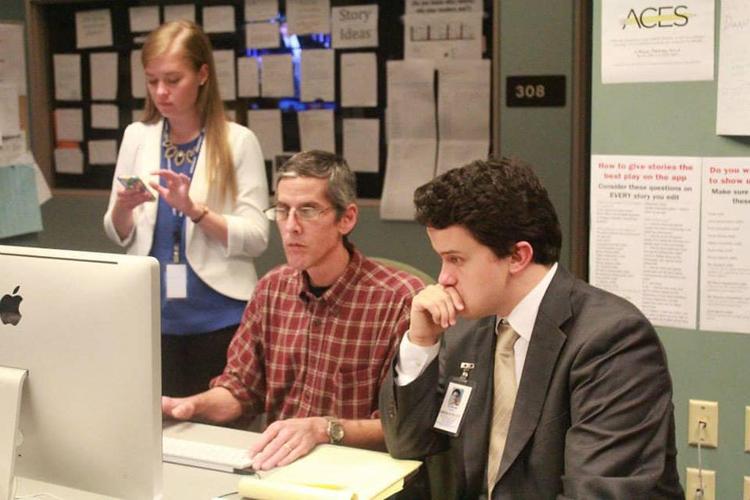 Liv Paggiarino wrote that her favorite moments took place in the photo bubble, also known as the Missourian photo department.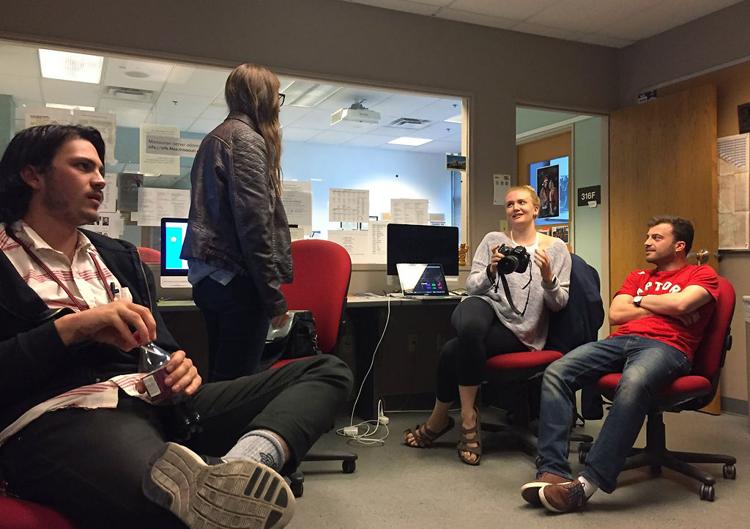 Tim Kridel shared a moment that he wasn't as fond of but will definitely always remember. 
"I wouldn't call it a favorite, but I definitely remember the practice of people at the front desk yelling '8-2!' in the newsroom. I think it was when there was an incoming call and that anyone available needed to take it. That was in the late '90s and probably has long been eliminated by some technology." 
- Tim Kridel, Sept. 11, Facebook.
Sarah Patterson wrote that she learned many things during her time at the Missourian, but some of her favorite memories were made late at night.
"I learned so much in my time at the Missourian, but my fondest memories are things like playing Rock 'em Sock 'em Robots on a Friday night in the conference room just because." 
- Sarah Patterson, Sept. 11, Facebook.