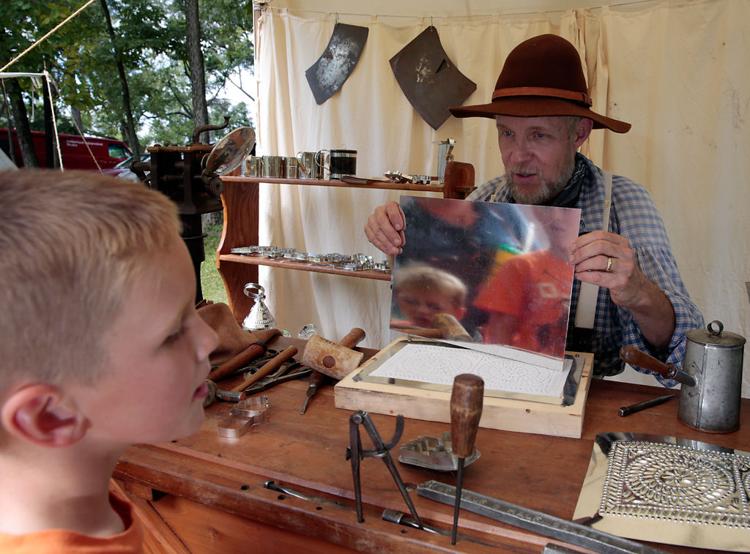 If you want to feel like a dancing queen, then head on over to the Macklanburg Playhouse at Stephens College to see a performance of the hit Broadway musical, "Mamma Mia!," featuring songs from ABBA. 
When: 7:30 p.m. Friday and Saturday, 2 p.m. Sunday.
Where: Macklanburg Playhouse, 100 Willis Ave.
Cost: $18 for adults, $10 for students and seniors.
If you're a fan of stand-up comedy and want to support local comedians, check out this open-mic comedy show. Doors open at 7 p.m. The event will include a DJ and happy hour specials throughout the evening. This is a 21+ event. 
Where: Sidelines Sports Bar, 701 Big Bear Blvd.
The classic Pixar movie's fourth installment will be showing for free for two nights on MU's campus. The event is open to both students and the general public. 
When: 8 p.m. Friday and Saturday. 
Where: Jesse Wrench Auditorium in the Memorial Student Union, 518 Hitt St.
Hear from Emily Wilson, a professor of classical studies from the University of Pennsylvania, as she discusses her fresh translation on the classic poem, "The Odyssey." MU professor of classics Sean Gurd will join in with Wilson's discussion. 
Where: Skylark Bookshop, 22 S. 9th Street. 
The 42nd Annual Heritage Festival and Craft Show will feature a host of local artisans and craftsmen all demonstrating what they describe as the "lost arts." There will be a variety of musical shows performed on three different stages at the event, local food trucks and fun activities for the kids. 
When: 10 a.m. to 5 p.m. Saturday and Sunday.
Where: Historic Nifong Park, 3700 Ponderosa St.
Fire up your barbecues at a tailgate, or head down to Faurot Field to cheer on the Tigers for their first SEC game of the season. It's sure to be a telling match as both teams compete for their solidified spot in the SEC East. 
Sip on wine samples as you walk through the historic town of Rocheport, located along the Missouri River, at the annual Rocheport Wine Stroll. The admission ticket includes a commemorative wine glass and a chance to meet several merchants in town selling different kinds of wine. 
When: 4 to 8 p.m. Saturday.
Where: Meriwether Cafe and Bike Shop, 700 1st St. Rocheport, Missouri 65279.
Cost: $20 in advance, $25 day of event.
Can you think of anything more relaxing than doing yoga alongside some adorable goats? Hop on the latest fitness trend by joining in on the part-yoga, part animal-assisted therapy exercise. 
When: 5:30 p.m. Saturday. 
Where: 11805 E Judy School Rd.
If you are a Rage Against the Machine fan, this show is for you. The show will feature tribute sets from the rock and metal bands Rage Against the Machine, Deftones and Tool. 
Where: The Blue Note, 17 N. Ninth Street.
Wagon Trail Trading Post hosts mid-Missouri's monthly flea market, and this upcoming swap is "Vendor and Shopper Appreciation Weekend." There will be prizes at the door that shoppers can register to win and drawings for vendors offering vendor spot discounts. 
When: 7 a.m. to 6 p.m. Saturday, 7 a.m. to 3 p.m. Sunday.
Where: Wagon Trail Trading Post, 6060 Wagon Trail Road.