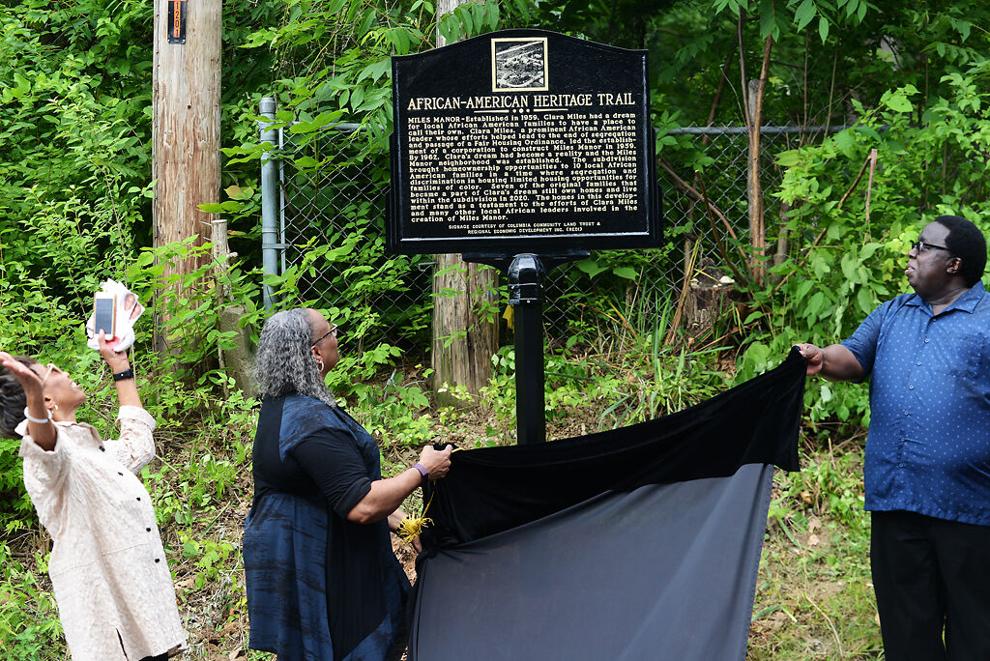 A trail marker for Clara Miles, a significant figure in Columbia's housing history, was unveiled by the African American Heritage Trail Committee on Thursday. 
The Miles Manor subdivision is a group of houses nestled among trees and hills with three residential roads branching off White Oak Lane.  In 1959, the Miles family and nine other families worked together to create a new Black neighborhood south of Broadway.
"The families that started up Miles Manor are true pioneers in our community," said Jim Whitt, chair of the African American Heritage Trail Committee. "It's fantastic that we are here today to recognize their accomplishments."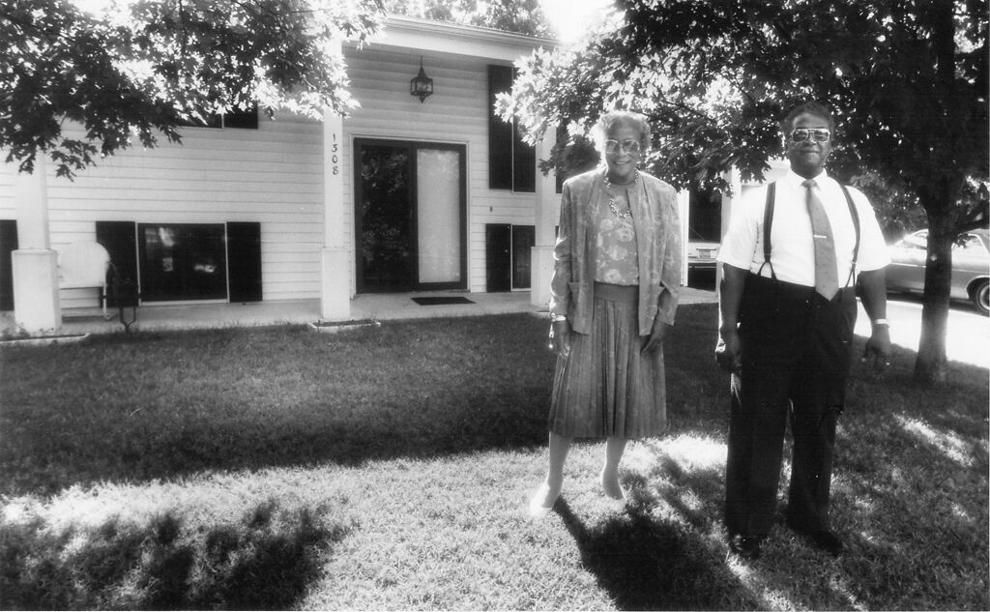 Black fabric covering the marker dropped as the grandchildren of Clara Miles pulled on green and gold cords, revealing the shiny plaque with gold font that details the history of Miles and the subdivision.
The dedication took place at the entrance to Miles Manor at Planter Road and White Oak Lane. Many prominent members of the community gathered under a white tent to give speeches about Miles and the subdivision.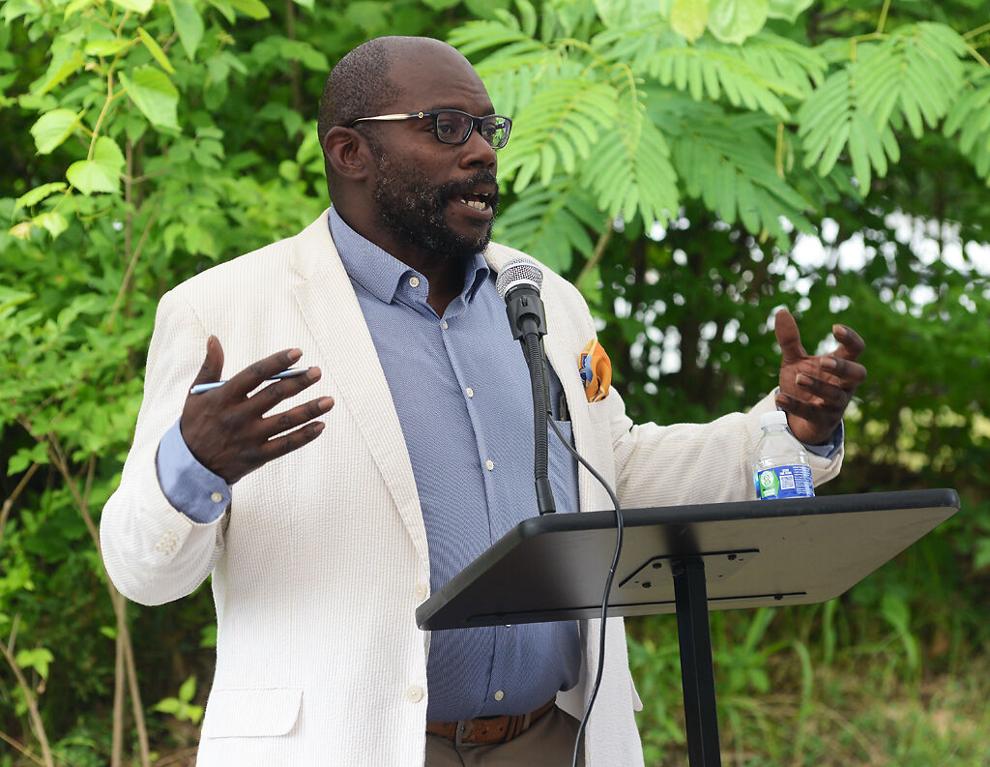 Mayor Brian Treece spoke of Miles' journey to establish the subdivision and the importance of the trail marker.
Miles asked her husband to go on a drive with her one day. She drove him past a $75,000 house on Russell Boulevard and College Park Drive — her dream home. 
Although this was not a house Miles would purchase, it fueled her dream of home ownership. At the time, most Black families lived in small homes or apartments in central Columbia north of Broadway. She found a 30-acre plot that cost $20,000. She and a group of friends pooled resources to buy the land that would eventually become Miles Manor. They divided it among themselves and began to set up the neighborhood.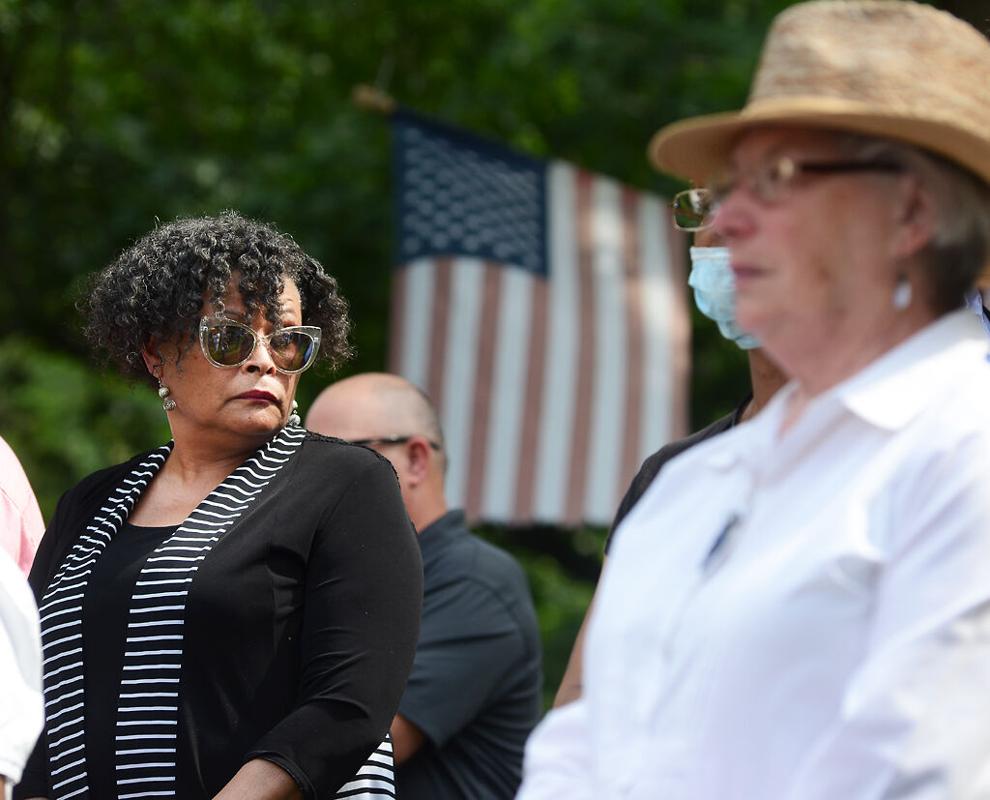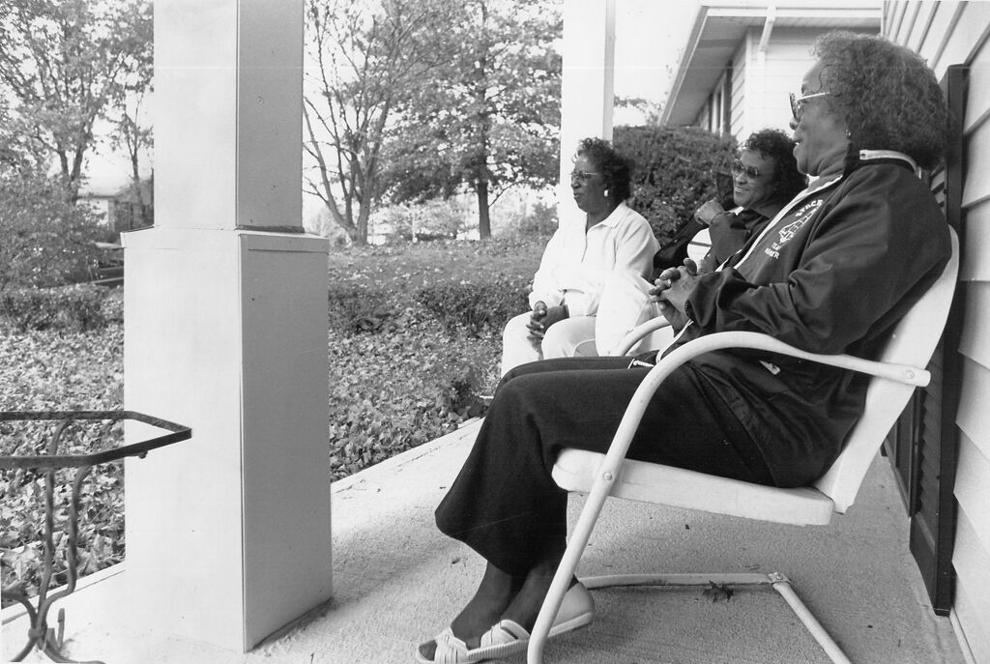 Back when it was purchased, Stadium Boulevard did not extend to Miles Manor. The land, located next to the old Columbia Sewer Treatment Plant, could only be reached by an access road. 
Despite her difficulty working with banks, real estate agents, builders and lumberyards, Miles persevered, Treece said.
"One of the reasons I find this story so inspirational is because the lessons it gives us today as we combat the issues of affordable housing," Treece said.
Building the Black, middle-class neighborhood was a significant achievement prior to the passage of the Civil Rights Act of 1964, at a time when redlining and racial discrimination were rampant in all areas of American life. 
"Welcome to my neighborhood," Barbra Horrell, a founding member of the African American Heritage Committee who has lived in Miles Manor, said at the unveiling. "This is our soul place. If you don't feel welcome, it's your own fault."
Of the original 10 families that established Miles Manor, seven still live in the subdivision. 
In the 1970s, six more families joined the subdivision, Horrell said. Miles' dream continued to grow as Columbia expanded around the neighborhood. A grocery store was built nearby, the sewage treatment plant moved, and Stadium Boulevard was extended to offer access. 
Sheila Tippin, granddaughter of Clara Miles, said something her grandmother had always envisioned and desired was a village where Black children could be kids and their families had access to better housing and schools.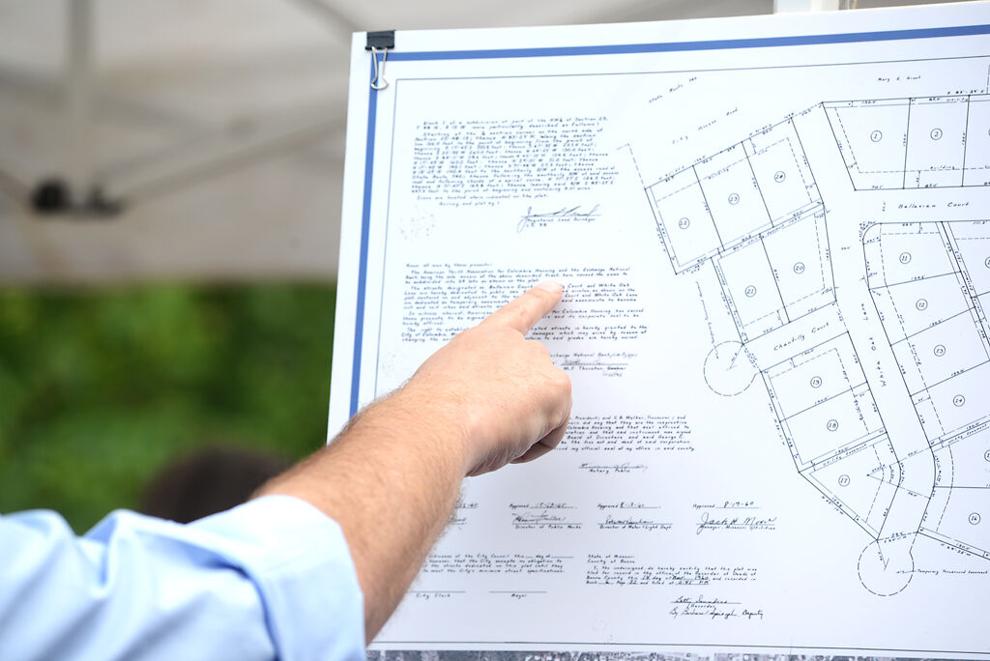 The marker dedicated to Clara Miles is one of over 20 on the African American Heritage Trail. The two-mile trail meanders through Columbia, denoting the places and achievements of local African American historical figures.
Regional Economic Development Inc. sponsored the Clara Miles marker, in addition to the Annie Fisher marker the company previously sponsored. 
"This trail is such a vital link to an important time in Columbia's past," said REDi Board of Directors Chair Matt Jenne. "A time that, if not for the work of Jim and the committee, would likely be forgotten." 
People following the African American Heritage Trail can stop by a small neighborhood off the beaten path of Stadium Boulevard. They can see the marker and read about Miles' achievement. 
"If this was an experiment," said Marc Lewis, a former Miles Manor resident, "it was wildly successful."