David Wilson, one of the founders of the True/False Film Fest, approached the fire sculpture Saturday at the Boone County Courthouse Amphitheater with a piece of paper in his hand. He cast it into the flame and let his woes from 2020 burn away.
Wilson had just arrived at the Fest's Rites of Spring event.
Rites of Spring marked what normally would have been another True/False weekend — the iconic, "one-of-a-kind utopia" uniting art, music and film to "re-imagine reality," as the fest has long described itself.
This year, for its 17th run, the festival had to do a lot of re-imagining: It will move away from downtown and MU and take place at Stephens Lake Park in May due to COVID-19. The park will allow festival attendees to spread out in outdoor spaces.
And yet the first weekend of March — the traditional dates of the festival — seemed to call out for something.
"We could not have just let our usual weekend go without having some recognition of the fest that should be happening right now but is not happening right now," said Jackie Casteel, production manager for the fest. She said she hoped a bit of live music on a sunny day would set the mood for May's events.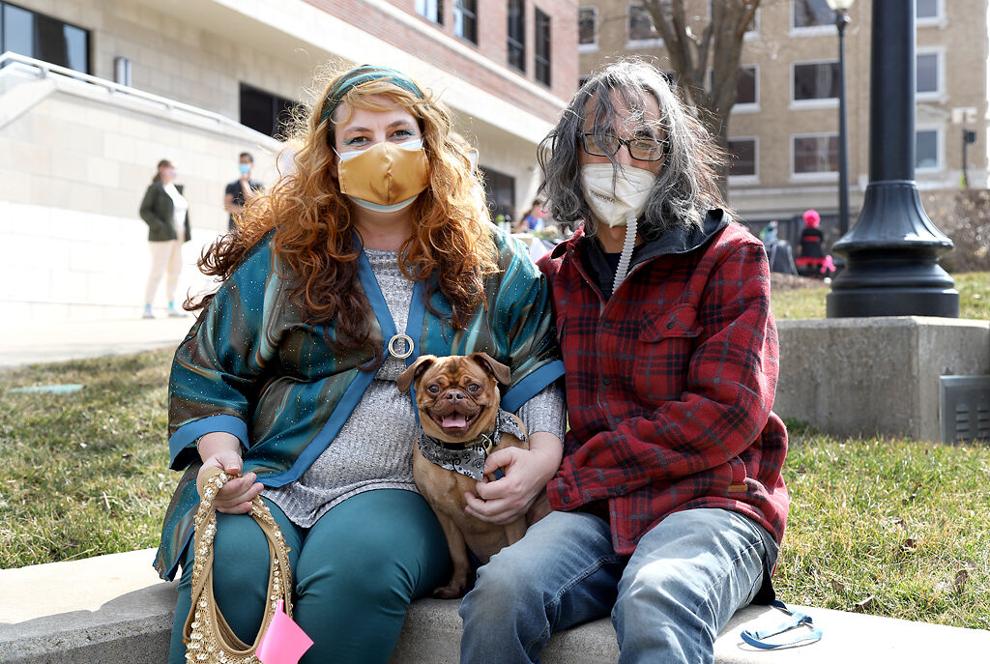 The mood was breezy and laid-back. Even if they seemed a bit stunned to be celebrating anything after a year of the pandemic, mask-clad people sat in the grass and listened to acoustic music. Dogs, on the other hand, exhibited no reserve and said hello muzzle to muzzle — something human strangers are still not allowed to do.
"I am not quite sure what the future holds, but I am happy to celebrate right now, at least embracing some optimism about the future," Kelsey Lincoln said. A mother of two, Lincoln was enjoying a sunny day with her family, something she said she had not done enough of since last year.
Others shared that sentiment.
"I really am excited to see what they do (this year)," Melissa MacGowan said. She wore a dazzling dress of different shades of blue and walked her dog, Gravy, on a leash. She moved to the flower station where she wrote down her wishes for 2021. A paper-flower garland of wishes will be displayed at the fest in May.
At the same time, MacGowan, who has attended five times and is volunteering this year, was reluctant to let go of certain True/False customs.
"I'm sad that it's going to be different because there's a lot of tradition," she said.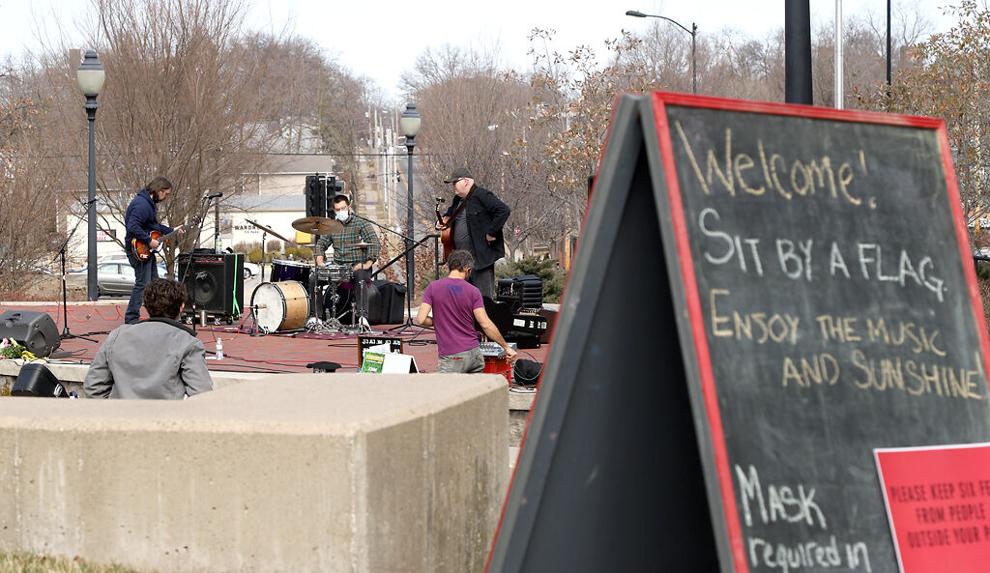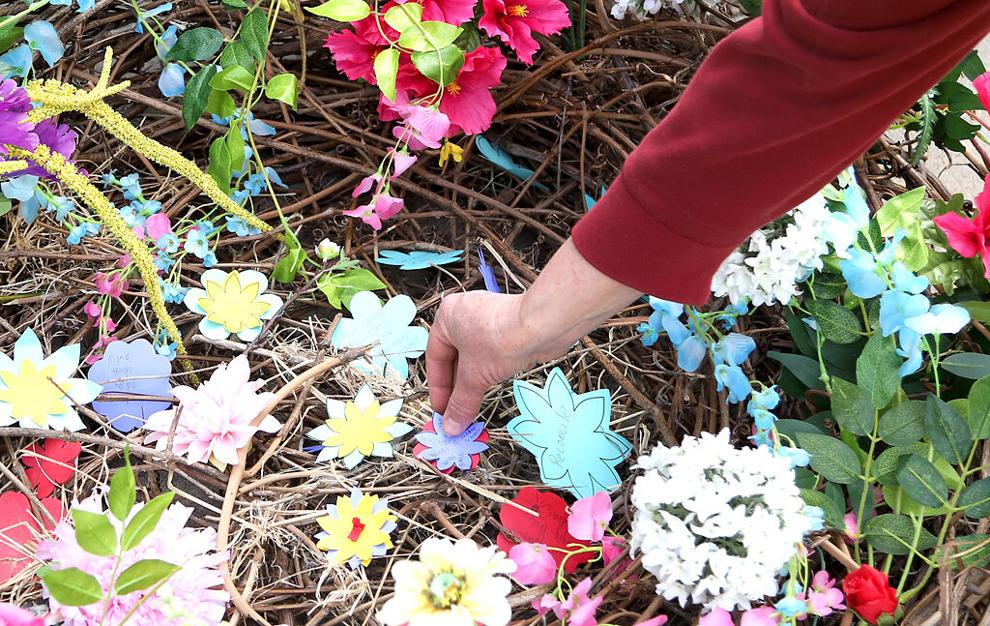 Retaining traditions while also taking into account current conditions was a tightrope the event's organizers had to walk.
Uncertainty ended up being a central theme in planning. The possibility of canceling True/False was always on the table, Wilson said.
Ragtag Film Society's co-custodian Camellia Cosgray recalled the uncertainty of planning last summer for this year's fest. With the situation changing daily, it was difficult to predict what the festival would look like.
"Pretty much every single piece of it is new and different," Cosgray said. "Maybe we give the impression that we're trying to replicate the festival in the park. But that's just not really what's happening. And it is not really possible for that to happen."
So, the organizers had to consider a new form for True/False 2021. Cosgray found the process both challenging but exhilarating.
For Wilson, it was all about "finding ways to be wildly creative and yet still grounded in science and safety."
"It's so beautiful, and people are out," Wilson said, observing the Rites of Spring festival going on around him Saturday. "In a way, that feels like a microcosm of what we want for May."Everyone was masked and distanced, he observed, but it still felt like community.
"I think May will feel just like this," Wilson said. "Exponentially larger, but with the same inherent soul."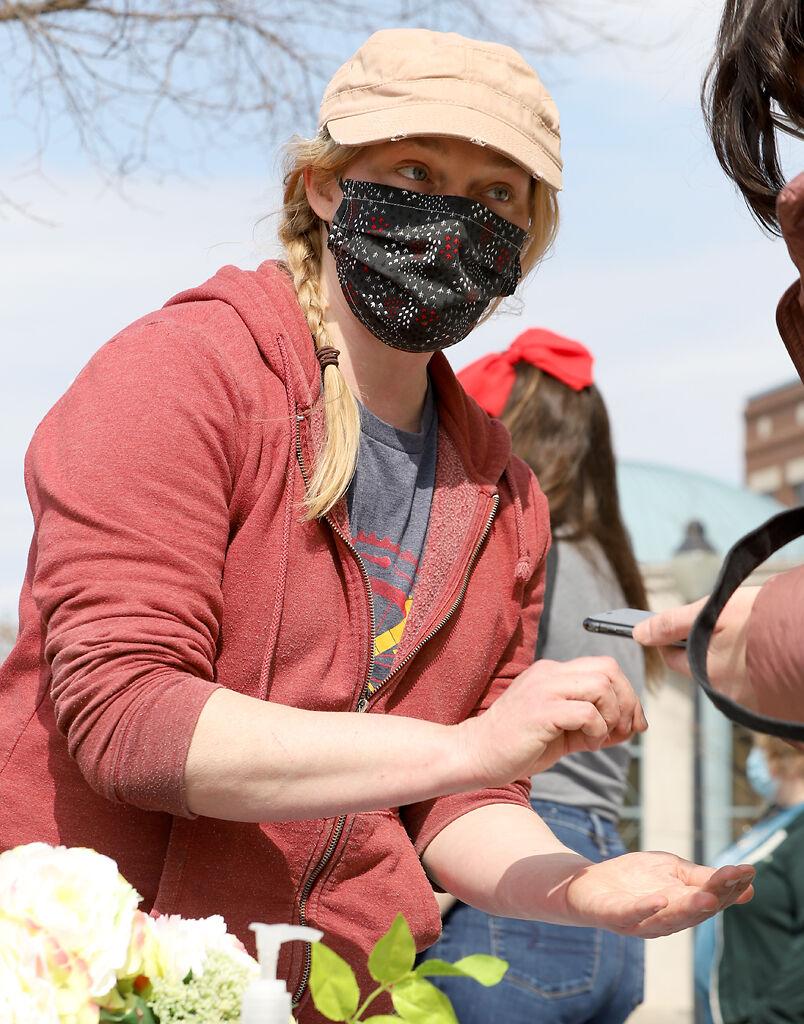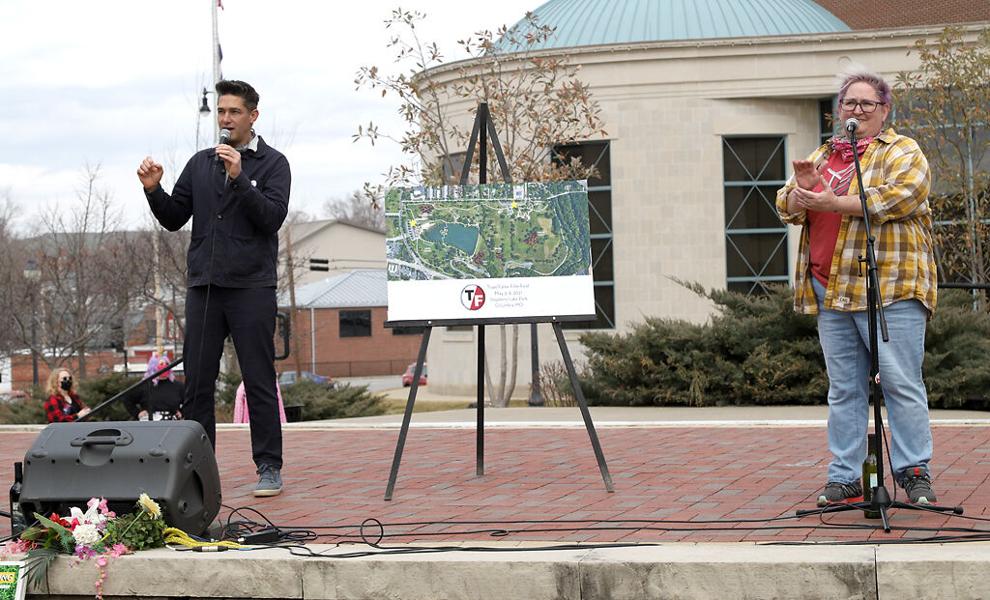 In its outdoor space, the fest will be smaller. The number of available passes represents just 35% or 40% of the fest's former capacity. Cosgray does not expect even close to the same number of people the festival usually attracts. In recent years, the fest has sold as many as 50,000 tickets for screenings over its 3 ½ days, but 2020 was a bit smaller, the Missourian has reported.
"For some people (going to the festival) will be beyond their boundaries (this year)," Cosgray said, "but I think for enough people, it won't be."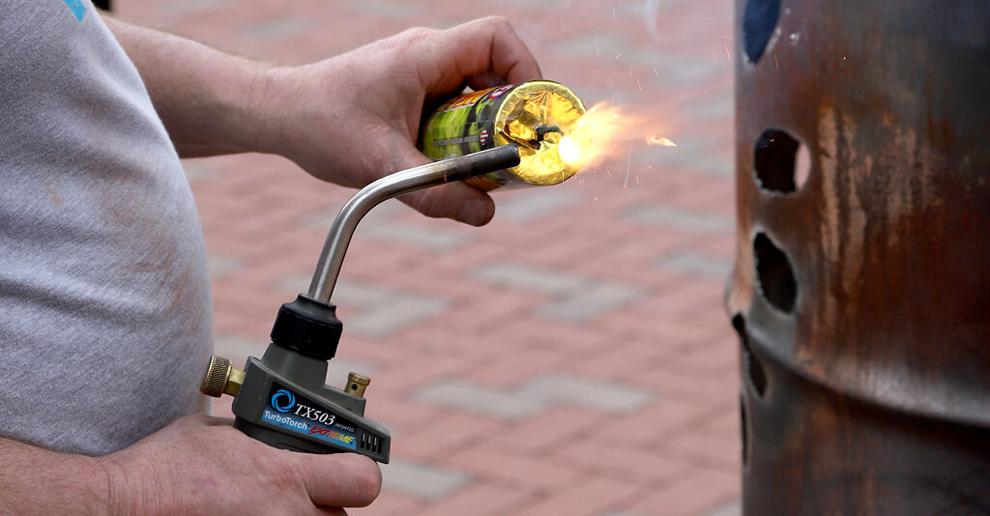 After the harsh winter and months of isolation, the Rites of Spring allowed people to have a much needed safe communal gathering. Cosgray saw the event as bittersweet.
"The festival is all about community," she said. "It's like the whole community is sort of grieving this weekend. And then there's joy in that grief as well."
With so much changing for the festival, could Rites of Spring emerge as a new tradition? That was yet another uncertainty. Wilson felt things would not go back to what they used to be, but he was not sure how this year would shape the future of True/False.
"I think we get through this year's fest and then we figure it out," Wilson said.
The fire sculpture lit this weekend will be transformed into a digital "eternal flame" that will burn until May at 10 Hitt Street, home of Ragtag Cinema. Much as COVID-19 has reconfigured people's lives, True/False has once again found imaginative ways to keep the fire burning, in spite of everything.