A collaboration that is to improve rural access to health care, research and medical treatment was announced Friday by the University of Missouri System, MU Health Care and Siemens Healthineers.
Officials from the UM system, MU Health Care and Siemens outlined objectives for The Alliance for Precision Health. It will be located at the NextGen Precision Health Institute, a $220.8 million project that includes a new facility and initiative to combine research from all MU's schools. The UM System held a June groundbreaking for the Institute.
"The strategic alliance focuses on four key pillars: health care delivery, education and workforce development, health care innovation and research and collaboration to improve the quality of care for patients in Missouri and around the world," according to a joint news release.
The 10-year partnership agreement is valued at $133 million, the release said.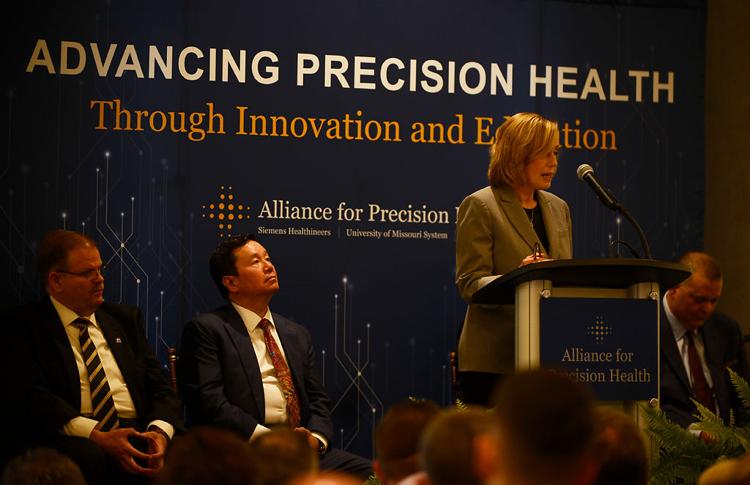 The partnership will have a significant impact on patient outcomes, said Talissa Altes, chair of radiology at the MU School of Medicine.
She said a new Seven Telsa MRI Scanner will produce images with higher resolution, or halve a typical 40-minute scan time, making the patient more comfortable.
Rural patients could go to a local hospital, but have the images read at the center.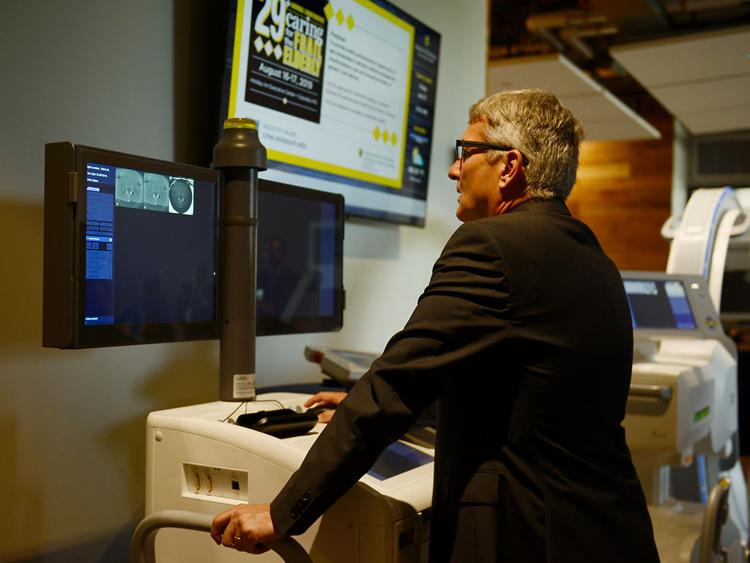 MU Health Care CEO Jonathan Curtright, while speaking along with UM System President Mun Choi and Siemens Healthineers' President David Pacitti and others, said the alliance will also create new curriculums and bolster job training.
Daniel P. Mehan, CEO of the Missouri Chamber of Commerce, said the collaboration would boost the state's already growing technology sector.
The partnership will impact research as well as the workforce, with jobs for cyber security, design engineers and clinical engineers, according to Elizabeth Loaba, Vice Chancellor for Strategic partnerships and the dean of the engineering program at MU.
Loaba said that Siemens wants to hire more engineers.
"In particular they are really interested in service engineers, clinical engineers, design engineers, those in the space that work in computer science, artificial intelligence and machine learning," Loaba said.