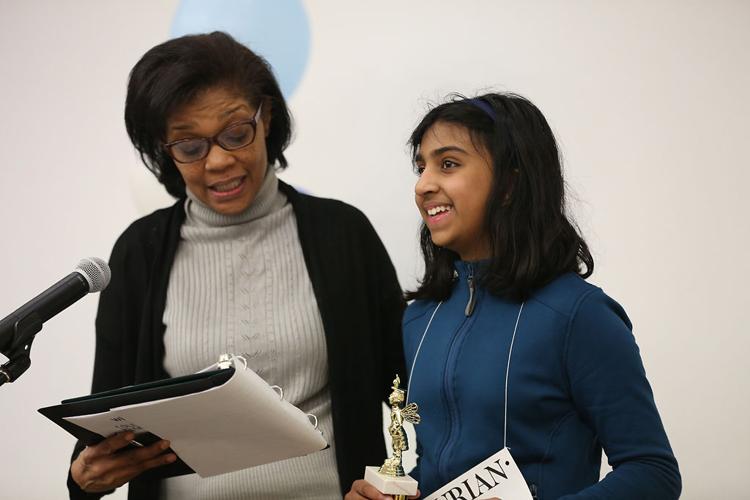 She won on "smudginess," and now she's ready for a battle of words with several hundred other spelling sensations from around the country and beyond.
Neha Kodali, a rising eighth-grader at Columbia Independent School, is representing mid-Missouri at the 92nd Scripps National Spelling Bee this week outside Washington, D.C.
It began Monday with a preliminary test. Onstage rounds began Tuesday. *Neha made it through the first onstage round on the word "plumeria."
Neha is contestant No. 330 and is scheduled to participate in Round 2 between 10:30 a.m. and 12:05 p.m. CST Tuesday, according to the National Spelling Bee website. The bee can be watched on ESPN3 and the WatchESPN app.
She told the Missourian she was inspired to compete by the movie "Akeelah and the Bee" and studied for only 10 days before the competition. Her bee bio says that in addition to academics, her interests include playing chess, reading and watching "The West Wing."
She is one of 17 fifth-through-eighth grade spellers from Missouri, who come from Boone, Buchanan, Cass, Phelps, St. Charles, St. Louis and Vernon counties. Spellers at the national bee come from all 50 states and U.S. territories as well as other countries, including Japan, Germany, South Korea and Ghana.
The champion will win a $50,000 cash prize and a Scripps National Spelling Bee engraved trophy.
Supervising editor is Elizabeth Brixey.