Exactly 13 years to the day after the disappearance of his wife, Keith Alan Comfort, 37, confessed to Lake Geneva, Wisconsin, police Sunday that he killed her in 2006 and threw her body in a dumpster.
A warrant for Comfort's arrest has been issued with a $1,000,000 cash-only bond.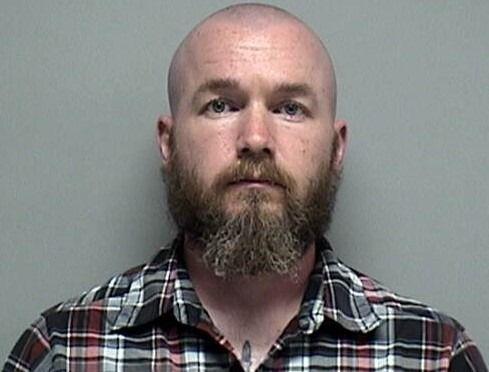 On Sunday, Comfort walked into the Lake Geneva police department asking to speak to an officer about a mental health issue, according to the probable cause statement filed in Boone County.
He then told a Lake Geneva police officer about the day that he killed his wife. The two had an argument, during which he grabbed his wife by the arms, forced her to the ground and strangled her. After realizing his wife wasn't breathing, "he placed her in a black garbage bag and threw her into the shared dumpster of the apartment complex" on Amelia Street where the two lived in Columbia.
When her mother inquired about where she was the next day, Comfort filed a missing person report with Columbia police. At the time of the report, Comfort had a three-inch bruise and a small scratch on his left bicep that he claimed he received from Shultz during the argument.
Less than three weeks later, Comfort filed for divorce.
At the time of Megan Shultz's disappearance, Columbia police said they did not suspect foul play, and the case was not being treated as a criminal matter.
Detectives came to Debra Shultz's house at 9 p.m. Sunday to tell her that her former son-in-law confessed to killing her daughter. Shultz said she always had her suspicions about Comfort.
"I knew he had killed her, but I couldn't prove it," she said.
Shultz said she feels a lot of emotion and some relief, but she knows it's not over yet.
Shultz hasn't seen her granddaughter in almost 10 years.
Comfort eventually received custody of his and Megan's daughter, who was an infant at the time.
She said she hopes to get custody, but she only wants what's best for her granddaughter and understands that she has grown up without knowing her.
"I would like to have her," Shultz said. "I've got room for her."
Columbia police detectives were on their way Monday to Lake Geneva to interview Comfort, according to a police news release.