STURGEON — Grace Freeman's English setter, Tommy, sat quietly on a small table in front of an audience of about 30 on the main stage at the Sturgeon Fairgrounds as Freeman demonstrated the proper techniques for grooming a dog.
Tommy panted and his tongue hung from his mouth as Freeman brushed his coat and clipped his nails. She also explained how to brush his teeth and clean his ears with alcohol. The demonstration fulfilled the talent portion of the fair's queen pageant, for which Freeman was the only contestant.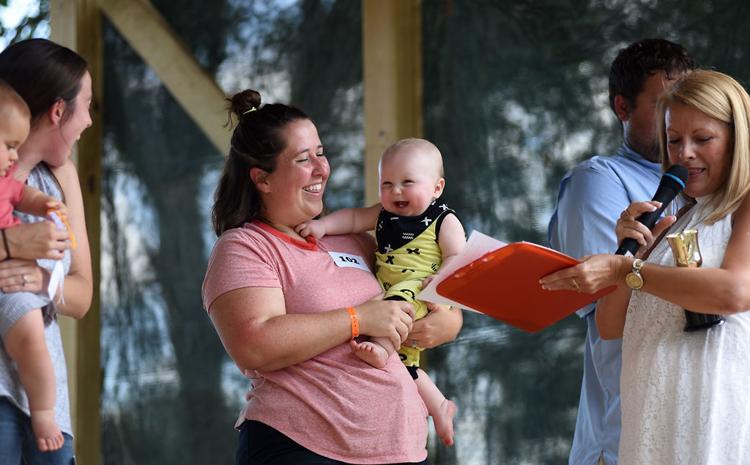 Freeman, 21, has been showing and grooming dogs for 11 years and is the American Kennel Club's No. 4 junior handler in the country. She's also a pharmacy student at the University of Missouri, Kansas City. Now she can add Boone County Fair Queen to her resume.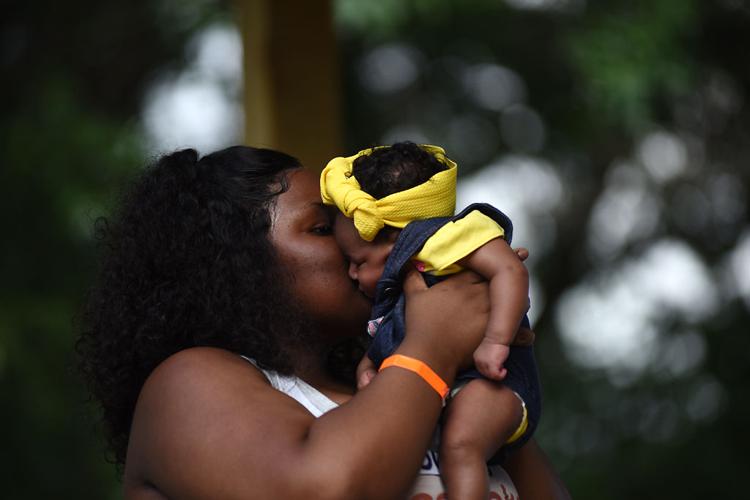 Freeman answered a couple of questions from judges Tuesday night. One was about putting the portrait of a woman on U.S. currency. She said the U.S. Treasury Department should choose Mary Jackson, one of the African American NASA scientists featured in the movie "Hidden Figures."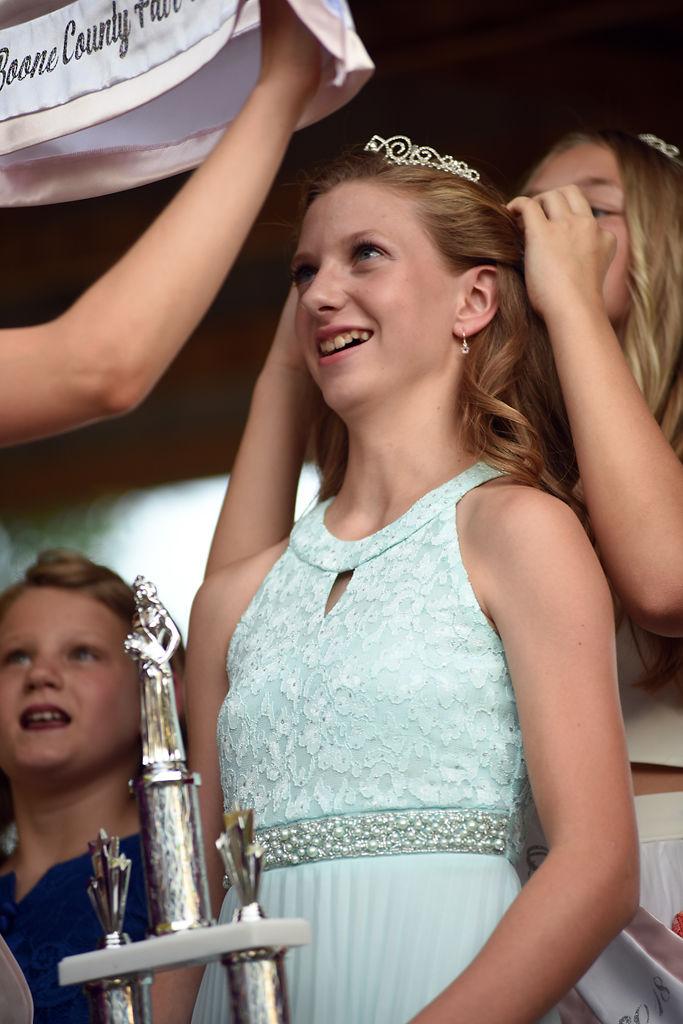 "Mary Jackson, who went against culture norms, not only showed that an African American woman is smart and capable, but she also put a man on the moon," Freeman said.
Freeman was among six young women seeking three coveted spots in the fair's pageant.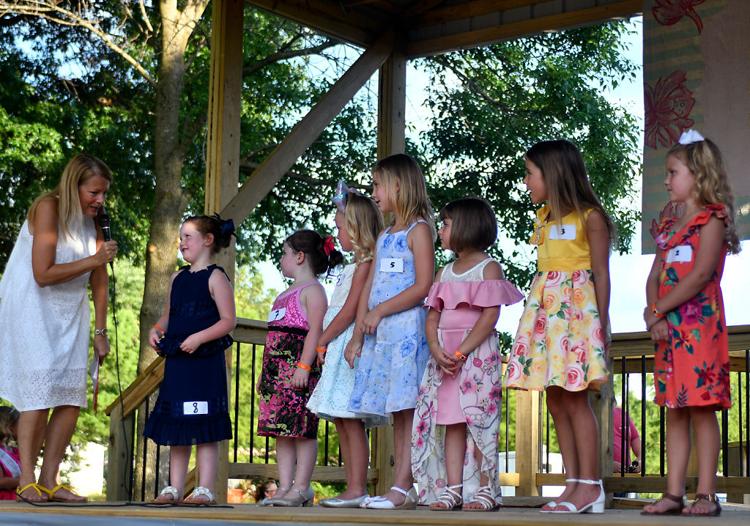 Kori Clardy, a student at Hickman High School, was the only candidate for teen queen. She hopes to be a special education teacher and is the sister of the 2018 teen queen, Karma Vaughn.
Abby Eddy of Sturgeon was crowned fair princess. Zalenia Brooks, Caroline Mueller and Graceyln Wiecken also competed.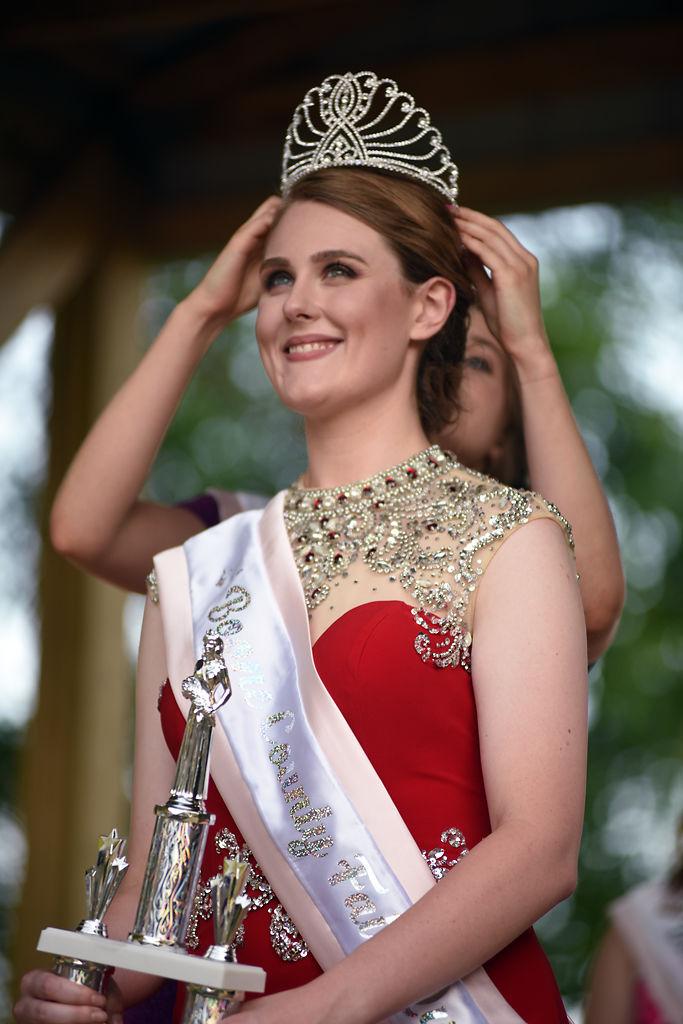 Clardy gave a speech about her interest in children with special needs for her talent portion. She talked about moving to Columbia from Moberly in third grade, and she recalled how a student at recess was bullied.
"It was my first day, and I went to recess, and I saw a little girl in the corner getting bullied by a bunch of other girls," Clardy said. "When the bullies were gone, I went up to her and I was talking to her and I was like: 'Hey, it's OK. I can be your friend.' And when she answered back, I realized she had a mental disability. So I became her best friend, and we were really close, and I grew a really good connection with her."
Clardy encouraged the audience to reach out to children with special needs.
"I want you guys to help whoever is around, and if you see someone with a mental disability, just to tell them that it's OK and you're here for them and just be their friend. 'Cause it's always nice to have a friend around."