Columbia joined over 700 cities around the country in holding a candlelight vigil outside Boone County Jail to protest detention camps on the U.S. border Friday evening.
The vigil, part of the nationwide campaign Lights for Liberty, was created in response to camps set up on the U.S. southern border to contain undocumented immigrants. Recent media coverage and Congressional debate have revealed the conditions of some of the camps, bringing the issue to the forefront of national conversation and prompting activists to protest "inhumane conditions."
Columbia's vigil, co-sponsored by CoMo for Progress, Boone County Democratic Party, Faith Voices of Columbia, Race Matters, Friends and other activist organizations, also focused on local government, criticizing Boone County Sheriff Dwayne Carey for "complying with detainer requests for immigrants from U.S. Immigration Customs and Enforcement," according to a news release about the event.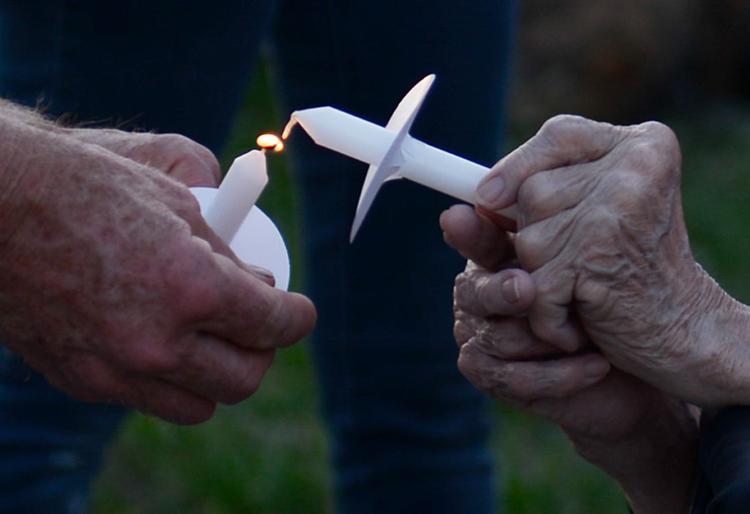 As of 9 p.m. on July 12, Boone County Jail's inmate roster lists three men currently detained on immigration charges. Boone County Sheriff's Department was not available for comment.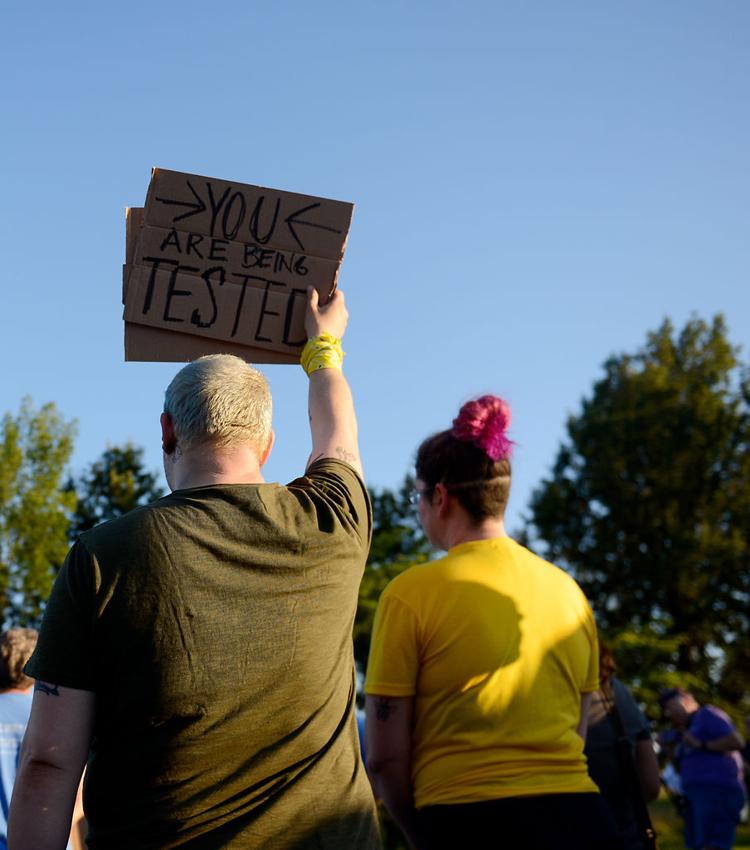 Rev. Molly Housh Gordon, minister of Unitarian Universalist Church in Columbia, one of two "sanctuary congregations" in the county, spoke to a crowd of several dozen, urging those present to call elected officials, including Carey, Rep. Vickey Hartzler (R-MO), and Senators Roy Blunt and Josh Hawley (R-MO). 
One attendee, Karla Wentzel, stood alongside her husband and son, Timothy, during the vigil. When she told Timothy about the event, and why they were going, he wrote a sign in all capital letters with black Sharpie: "Don't put people in jail for coming here."
Gordon repeatedly uttered the phrase "we do not consent" in response to ICE's immigration raids, and to the treatment of immigrant children and adults at the detention camps on the southern border.
"We are here to grieve, and repent, and to demand better for our human family," Gordon said. "The candles that we will kindle this evening will join the flames of thousands in every major town and city across this nation."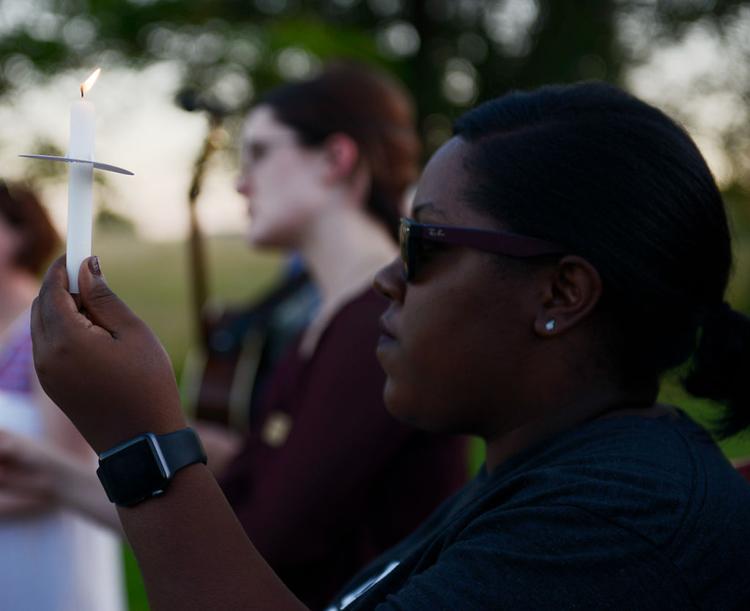 As the crowd observed silence and a flame passed from candle to candle, Gordon listed the names of every immigrant who have died in the custody of ICE in the past two years, over 20 adults and children, one who was 20 months old.
Other speakers shared their thoughts and perspectives throughout the night, anger at the treatment of LGBTQ+ immigrants, a poem about "us vs. them" attitudes and to finish, a song, urging for peace and equality.