For the second night in a row, Columbia residents came together to call for an end to the gun violence that took the lives of three people in the past week.
Nadria Wright, E'quan Spain and Kejuane Marshae Johnson died from gunshot wounds this past week in three separate shootings.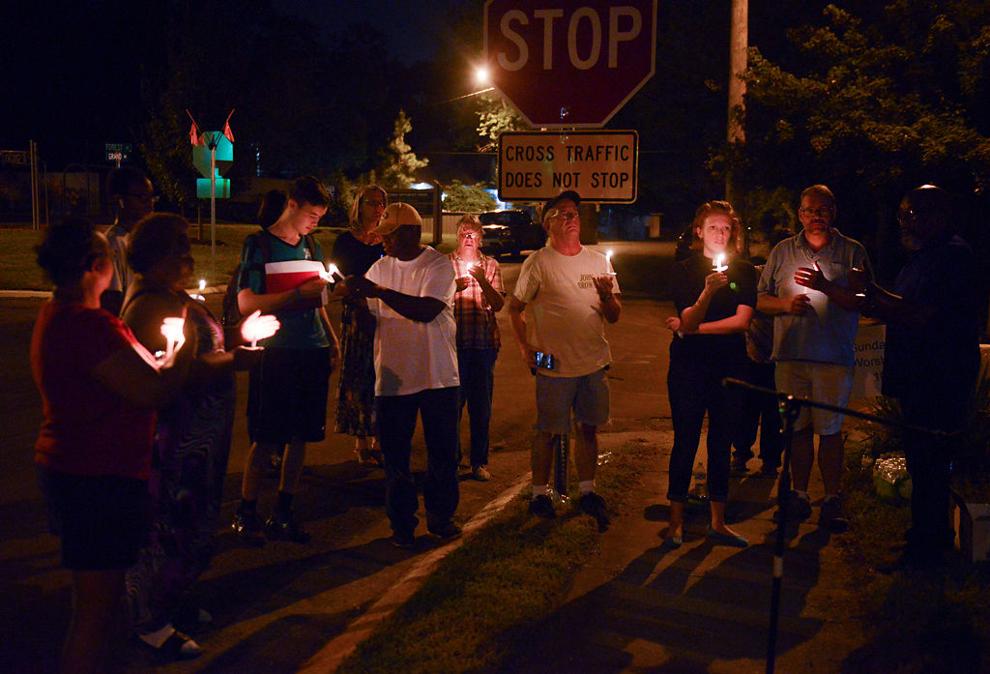 Pastor Melvin Stapleton II of Restoration of Life Ministries organized the event, which was held Friday night in front his church at the corner of Forest Avenue and Grand Avenue.
Stapleton began the gathering by telling those in attendance that "we are a city in crisis, I believe."
First Ward Councilman Clyde Ruffin then led a prayer expressing the importance of faith but also action in the community when faced with challenges.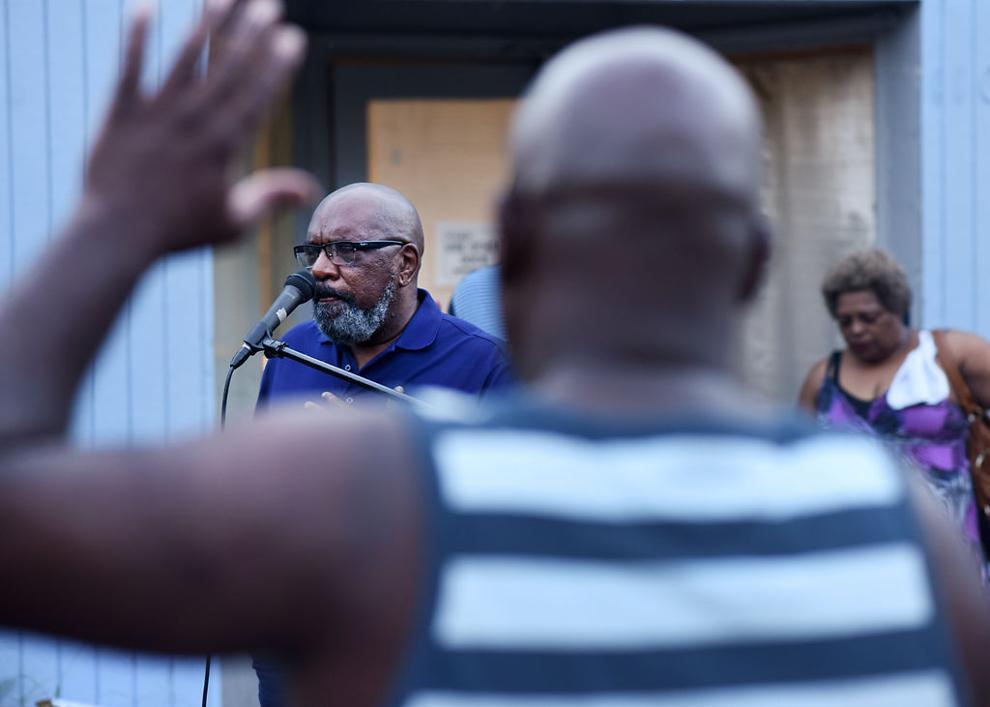 Ruffin was not the only council member in attendance Friday night.
Second Ward Councilman Mike Trapp said he's been to way too many events like this in his seven years as a city council member.
When Trapp described the violence that's affecting Columbia and the nation as a whole as a "public health emergency," his words were met with several nods from those circled around him. Kids don't start out by killing each other, Trapp said.
"We need to pull kids out of the risk pool," Trapp said, citing generational poverty and the absence of father figures, among other reasons.
At least eight people have died from gunshot wounds in Columbia so far this year.
Stapleton called for action, saying he was willing to help "break a cycle of a curse."
Tyree Byndom, a long-standing activist in the community, focused on providing role models to young men in the community as a part of the solution to the violence.
Byndom described his upbringing in Columbia after his family moved from St. Louis, painting a picture of what it was like to grow up as an African American man.
"Crime comes out of times of desperation," Byndom said. "My dad died trying to steal a crib for me before I was born."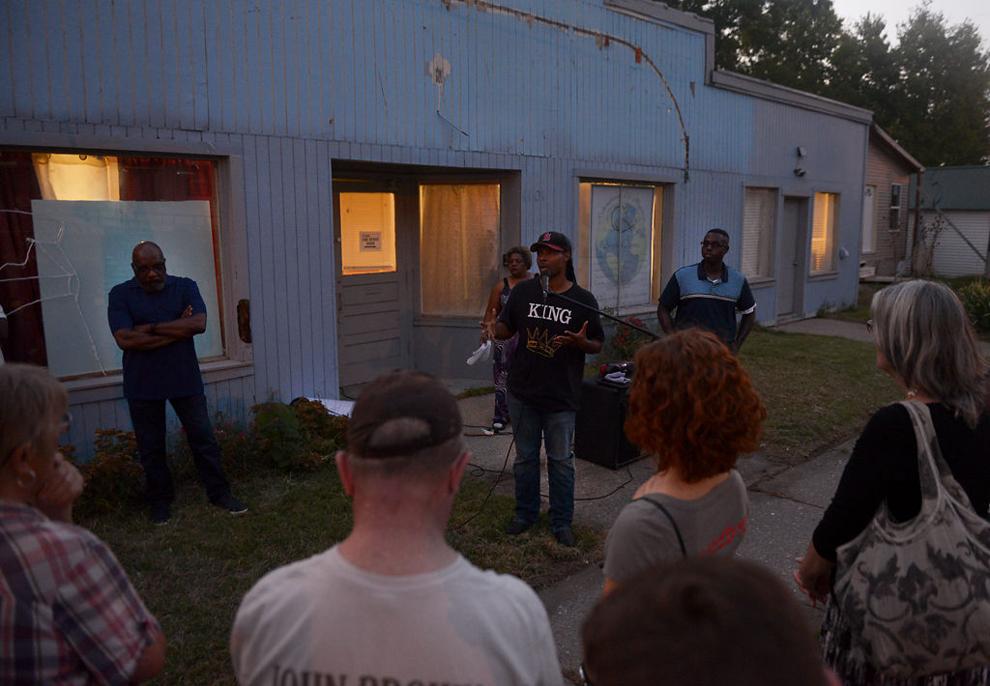 Wilma Blair, who attends Stapleton's church, spoke about the young men growing up in the community.
"They think this just a game — that life is a game," Blair said. "These kids need somebody to hold them responsible. That somebody needs to tell them guns and bullets are real."
Pat Kelley, co-founder of the Ridgeway Neighborhood Association, also spoke Friday night.
"In my house across the street, I have a bullet in my bedroom wall that is a reminder" of the violence in the community, she said, pointing across the street.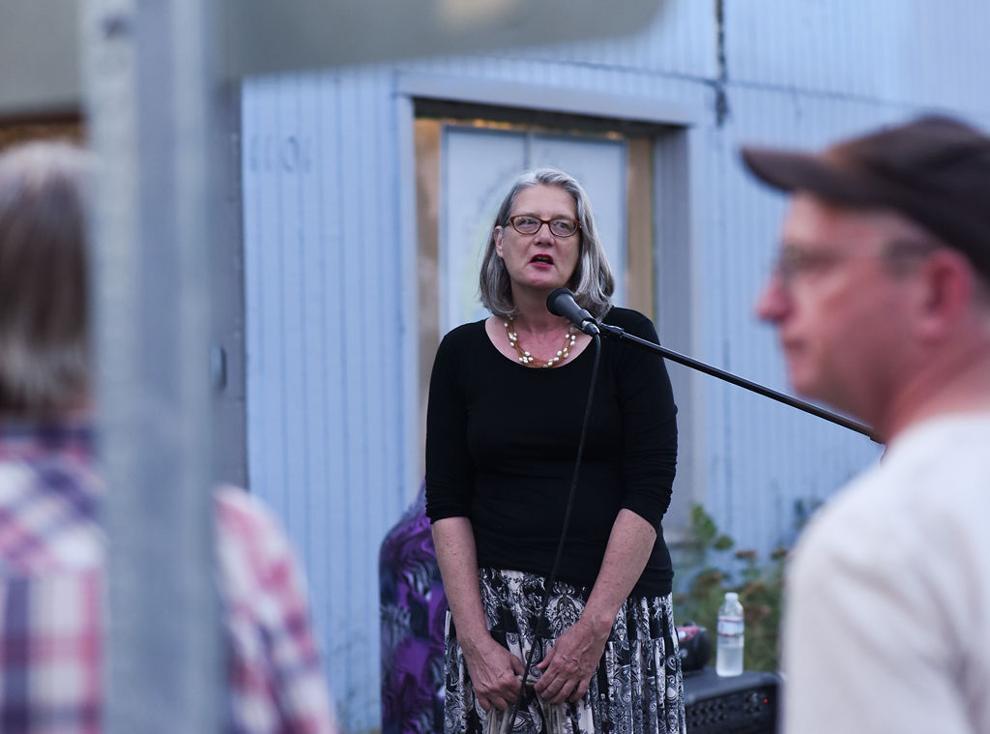 In a previous interview with the Missourian, Lt. Paul Dickinson, commander of the Criminal Investigations Division at the department, said, "I can tell you without a shadow of a doubt that they're all gang-related and are committed by a small group of people."
Shaunda Hamilton, Wright's mother, told those in attendance at the vigil Thursday night that her daughter "had a whole 10-year plan for her life and somebody who probably didn't have their next day planned took her life."
The investigations for the three deaths are ongoing, police spokesperson Jeff Pitts said Thursday. A Columbia man was arrested Friday in connection with the killing of E'quan Spain.
Supervising editor is Tynan Stewart.