Five years ago, when Trish Koetting would post a job opening at Hoss's Market, the south Columbia restaurant and grocery store would receive about 20 applications.
Recently Koetting struggled for three weeks to try to fill five open positions.
"We just can't find people," she said. "I've never seen anything like it."
The jobs she's looking to fill are typically staffed by college students who help run the store and fulfill catering orders. Koetting hoped more students would begin to apply after Labor Day, but she has yet to see many applications.
"I don't typically fill these jobs — not to say that we wouldn't love to have some older workers in here as well — but the typical position is usually staffed by college students," she said.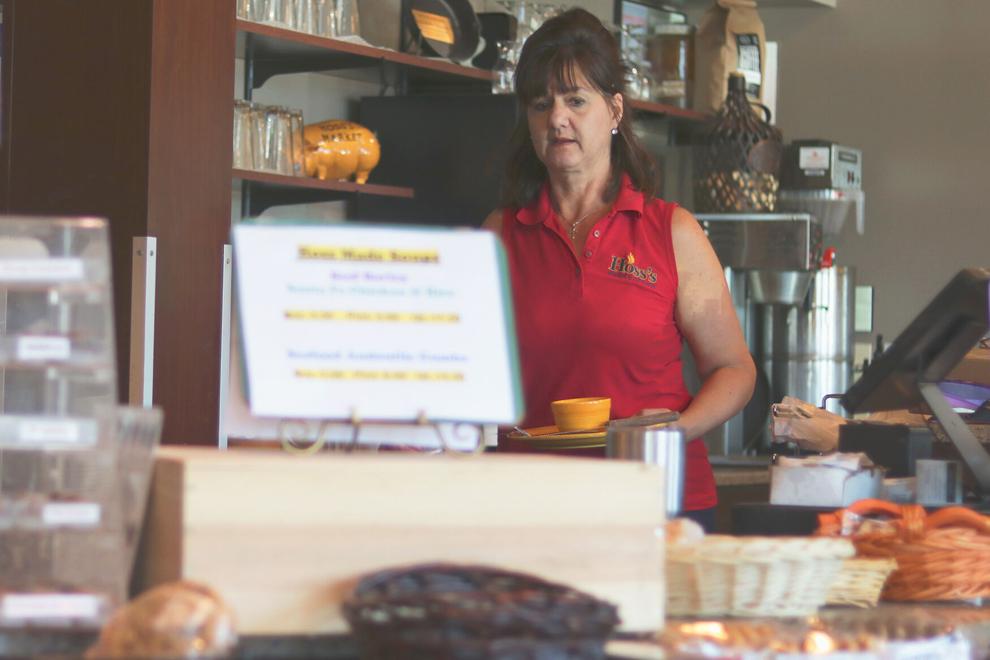 Service-sector businesses in the city are grappling with the lack of available workers, leading to a glut of openings in low-paying, part-time roles often staffed by college students.
While fewer students have been working in recent decades, the pandemic has exacerbated existing shortages, causing many establishments to limit their hours and offerings.
"Some restaurants simply are killing their hours because they can't find workers," said Peter Mueser, a labor economist at MU. "And so, you can't find enough waiters, people to work in your kitchen, people to bus your tables. And so what you do is you simply have to curtail your hours."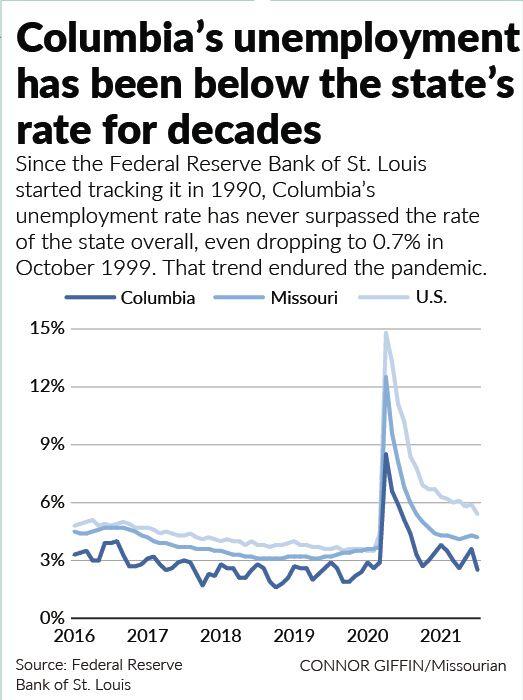 Different staffing strategies
One business that has been forced to close and operate short-staffed is Main Squeeze Natural Foods Cafe, a vegetarian restaurant owned by Leigh Lockhart.
Her recent decision to close the downtown restaurant some days is a calculated risk. Rather than hire anyone to fill her job openings, Lockhart elected to be more selective when hiring workers after experiencing rapid turnover in recent years among staff.
"I'm willing to be closed rather than be open with staff that are transient and not invested in the job," she said. "It's not easy financially; it sucks to be closed. I mean, I pay rent every day, regardless of whether we're open or not."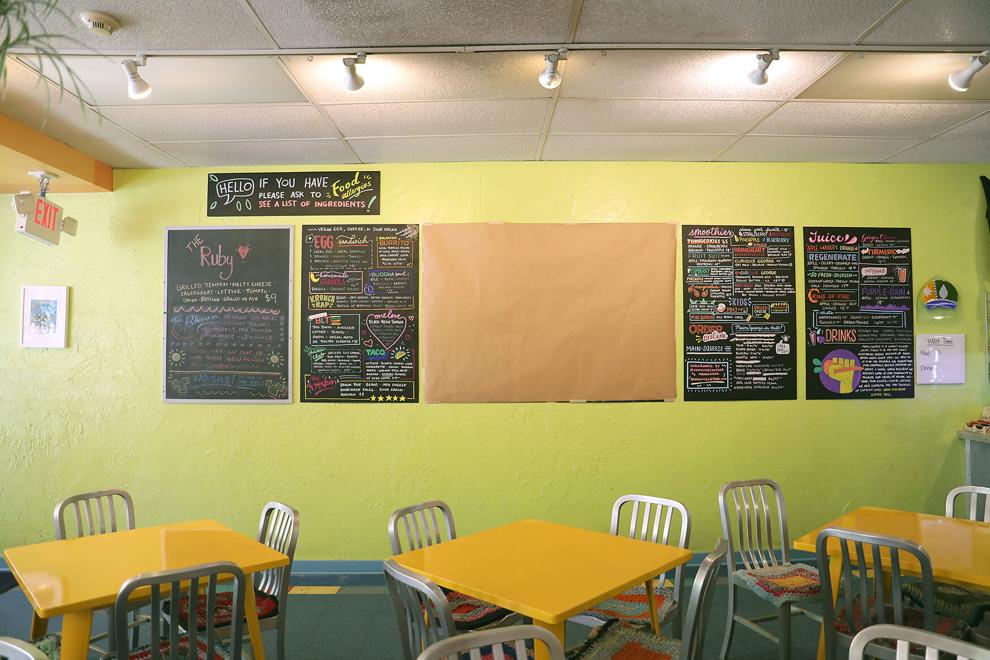 Midway Golf & Games, on the other hand, has struggled to get applicants of any quality. Currently, the golf and entertainment complex is about seven to 10 workers below fully staffed.
In the past, the end of summer would have triggered an influx of applications. But General Manager Kory Neisen said Midway has received far less interest than usual, and Neisen said the problem has been an ongoing issue for the entire year.
"We didn't quite have what we would call our normal full summer staff. … Then, a lot of my summer help, they go back to school away from here or have to go back to class and can't work as many hours," Neisen said. "We've been in a little bit of a crunch here for the last, probably, month."
Midway has yet to see any serious effects on its daily operations from the staff shortages, and Neisen hopes the business can make it to November, when Midway reduces operating hours for the season.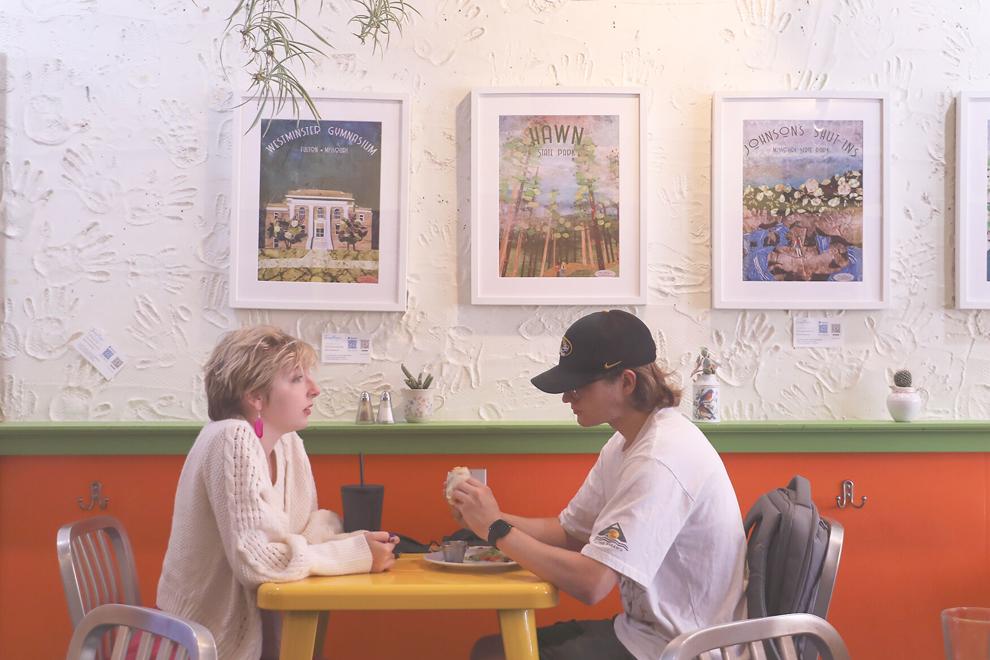 For Koetting and Hoss's Market, there has been no seasonal hours reduction, and closing isn't much of an option.
"We're not the same as a regular restaurant because we are also a grocery store," Koetting said. "We have to take care of the customers in the store first, whether they're dining in or carrying out on the restaurant side of things, or as the grocery store."
The result for Hoss's is trimming other services. Koetting elected to decrease catering, and she estimates that has meant missing out on about 10 catering opportunities every week.
In the short run, some businesses like Hoss's can weather these changes and adapt to the current market by reducing or modifying services. But long-term, businesses that cannot attract workers and have narrow profit margins will struggle, said George Gayle, a labor economist at Washington University in St. Louis.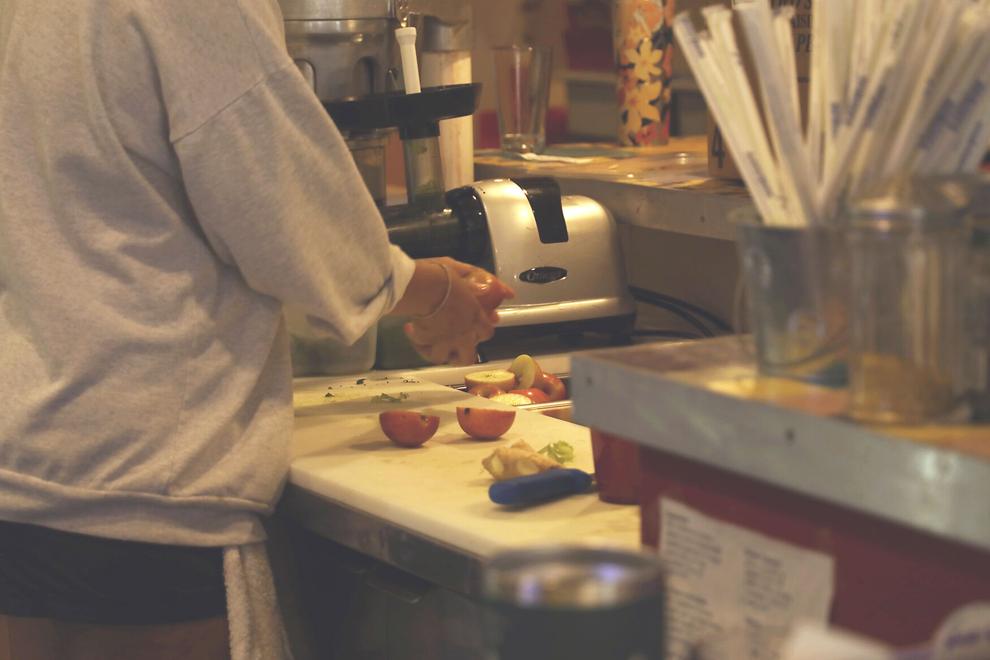 "Some of the low-margin restaurants … are going to go out of business because they can't afford to increase their wages," Gayle said.
While many Columbia businesses contend with labor shortages, some have had no issue attracting workers. Jason Paetzold opened Bud's BBQ, a downtown barbecue restaurant, this month. Paetzold said he has hired a team of more than 50 workers for his restaurant and expects to continue adding more employees.
"Being the new kid on the block is to our advantage," he said. "The other thing is … I focus more on just hiring incredible attitudes and wonderful smiles because we can train everything."
Even though Bud's hasn't had problems finding workers, labor issues elsewhere are still affecting the restaurant. Paetzold said worker shortages for suppliers and distributors are having a knock-on effect throughout the restaurant industry. Bud's is planning to rotate its menu due to supply issues, and Main Squeeze has had to trim down its menu as well.
"The supply chain is just facing a huge disruption," Paetzold said, "and labor is the number one focal point."
Columbia's unusual labor force
Low unemployment rates such as those in Columbia result in more jobs than workers available to fill them. When businesses have to search harder for employees, workers can demand more flexibility and better wages to offset risks of contracting COVID-19 when interacting with customers.
"There's a whole set of things about a job that have to be negotiated," Mueser said. "And if the employer is having a harder time hiring people, he has an incentive to, of course, pay a higher wage, but also give more space to the employees."
Concerns about the spread of COVID-19 could be keeping many away from jobs, Mueser said. Jobs in the service sector often require lots of interaction with customers, and employees could be fearful of contracting the disease while at work. Also, many in the industry who were laid off last year when demand dropped found jobs in other industries, leading to a smaller pool of potential workers.
"Some people are uneasy about going back into service jobs with the pandemic still there," Mueser said.
Even before the pandemic, college towns like Columbia tended to have lower unemployment rates than other urban areas because of the composition of their labor force. Gayle said many people who move to college towns are either students or already have a job before they arrive. These towns are more likely to have a lower rate of workers who have not graduated from high school.
"If you look at St. Louis, for example, or Kansas City, there's a huge divide by education," Gayle said. "Somebody who hasn't graduated from high school, the unemployment rate is much, much higher than the unemployment rate for someone who graduated from high school."
Mueser said college students are more likely to take a job quickly to earn money during a semester.
"They're more likely to sort of look for a job or take a job when they can find money, and rather than sort of spend a long time looking," he said.
Students on sidelines
For most Columbia-area employers looking to hire service workers, business is tied to the ebb and flow of college students. In the past, that meant having employees quit or leave during school breaks and seeing an increase in applications at the start of each semester.
"If you look at the participation rate of college students, college students have been working less and less," Gayle said.
The reasons for that are numerous, as students deal with rising tuition costs and an increasingly competitive job market. In-state tuition at MU increased to more than $13,100 for the 2021-22 school year from about $7,200 for 2009-10, a jump of more than 80%.
Lockhart sees a clear connection between this and the absence of college students seeking jobs.
"They seem to be more inclined to take out loans to pay their bills instead of getting a part-time job because so much is expected of students now," Lockhart said. "A lot of parents nowadays, they don't even want their kids to work because they really want them to focus on school, and they don't mind footing the bill for the extra loan."
Tuition increases aren't the only factor Lockhart believes are driving college students away from jobs. She sees the increased prevalence of internships, along with students focusing more on mental health, as contributing factors.
For Mueser, all of that ends up this way:
"Students are likely not to find it worthwhile to sit around unemployed for long periods," Mueser said. "They either get a job, or they go back to their studies."
The rapid turnover in employees that Lockhart has experienced in recent years has created other issues for her business. While she used to have workers who would stick around for multiple years, even after graduating, she now struggles to get anyone to stay for even one year. That can create challenges because new workers don't have the experience solving problems that more veteran employees do.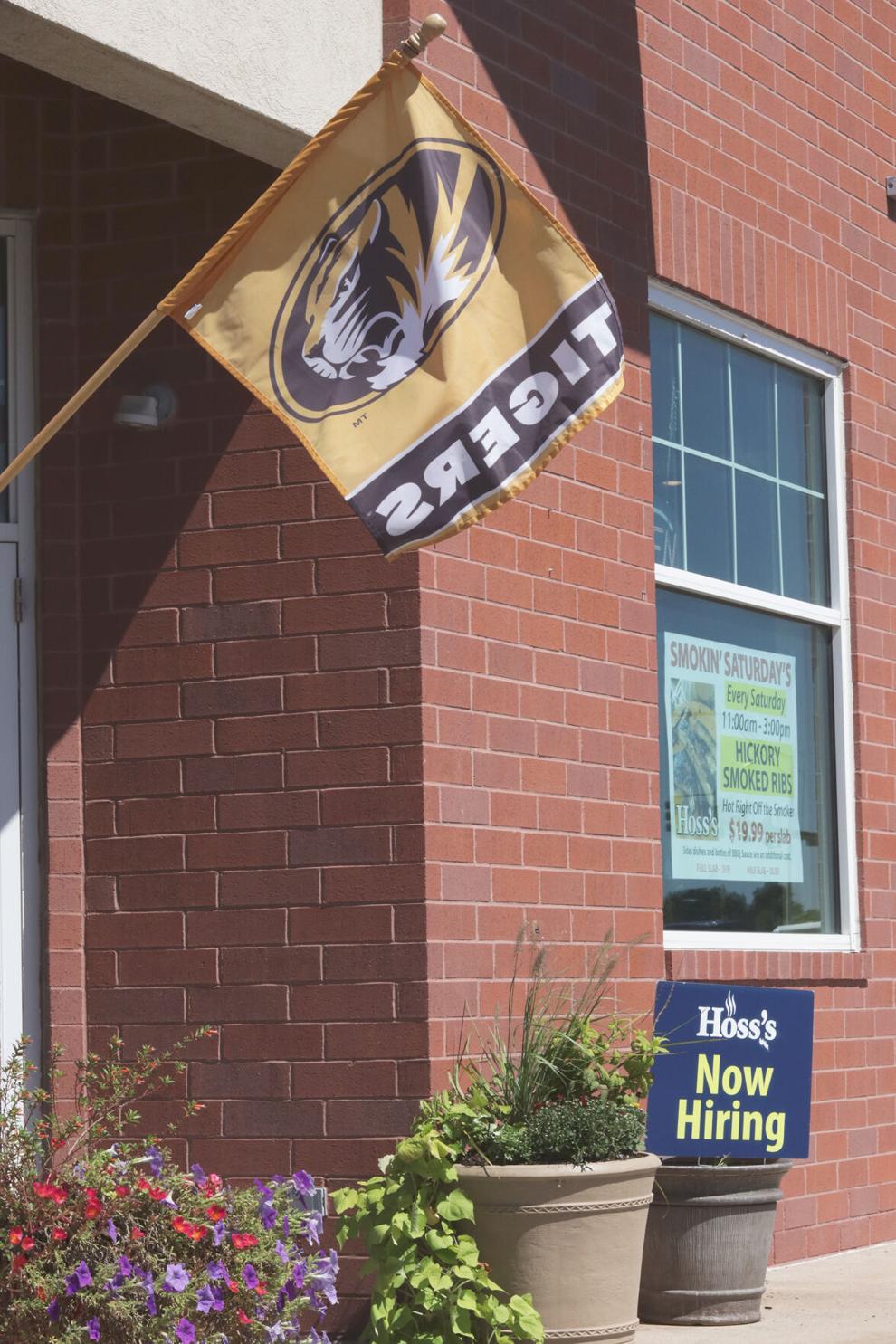 'Make the job more attractive'
For businesses that can afford it, one way to attract new workers is raising wages. Employers can also offer more schedule flexibility to attract employees.
"There are a variety of things about every job that are more or less desirable," Mueser said. "The employer has some power over those things. So, you really do expect the employer, when it's hard to find workers, to look for ways to make the job more attractive."
However, not all businesses can afford pay increases, which can force some to close. Others may have to pass on those increases, raising the price of a customer's favorite meal, to compete for and retain labor in a tight market like Columbia's.
"I just think that when people go out to eat, they should consider that there are many variables that go into that plate of food that they may not be aware of," Lockhart said.
"So for example, when you're concerned about the increase in the price of your favorite meal at your favorite restaurant, you might consider that maybe the boss is trying to pay better wages so that they can retain people."