The envelope Natalie Rodriguez held in her hand would determine her future. All she had to do was open it.
Her father, Jorge, standing at her side, counted one-two-three.
"I am going to San Diego," she said with surprising calm, and applause erupted. The tears flowed, and she was drowned in hugs from her family at Friday's Match Day ceremony at MU's School of Medicine.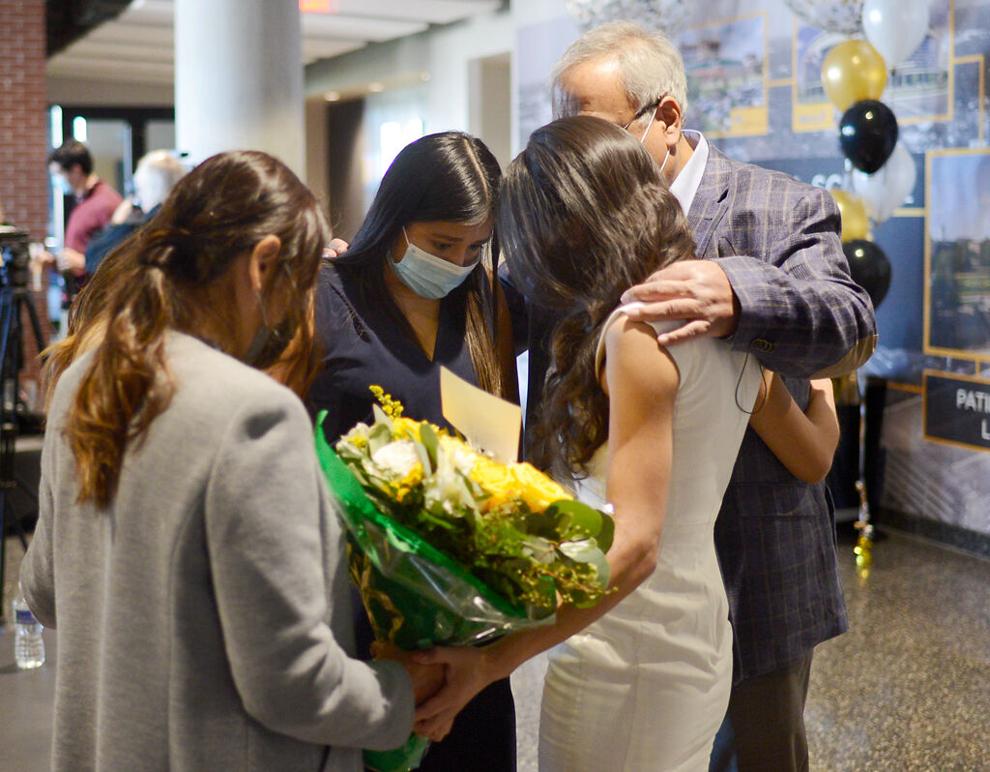 Match Day is the medical education tradition in which residency candidates nationwide are "matched" with a training program and find out where they will spend the next three to seven years of their lives. Rodriguez, 33, was matched with the University of San Diego School of Medicine to train as a pediatrician.
It was a match that seemed predestined when Rodriguez was just 4 years old, in her home in Arequipa, southern Peru.
'I want to be like them'
Rodriguez's youngest sister, Alex, had just arrived in the world. She was premature and sickly.
"Alex was born in the house," Rodriguez recalled. "I remember seeing buckets of blood."
But the next morning, there — with a little hair on her head — was her baby sister, wrapped in a blanket.
"I couldn't believe I was really touching her," Rodriguez said. "And I was thinking, 'I am going to protect you. I'm going to make sure nothing happens to you.'"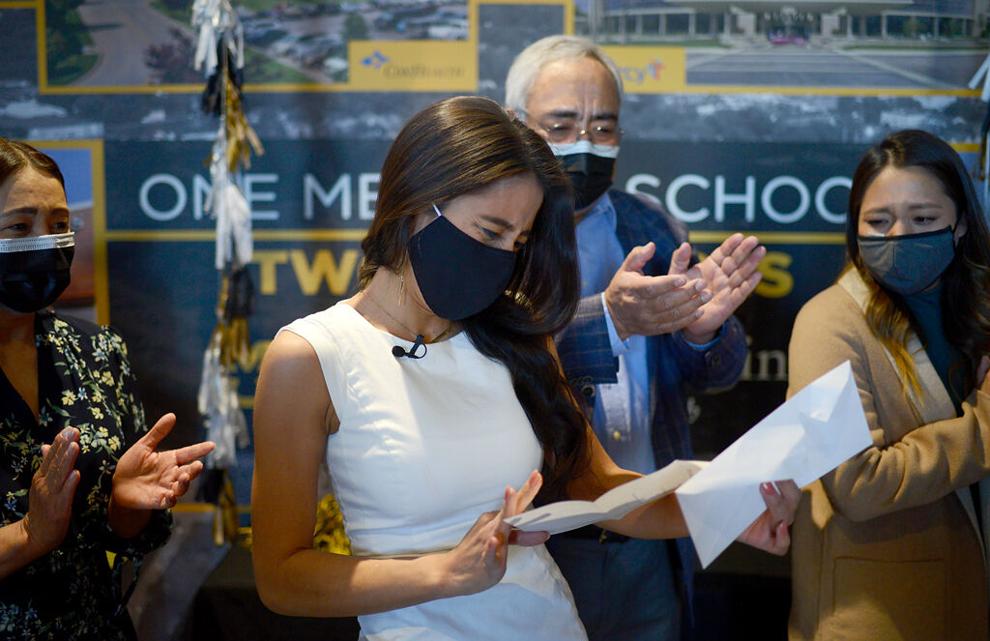 Alex needed care and attention. Missionaries from a neighboring church brought American doctors to attend to her. Together, they helped nurse the baby to health.
"I remember seeing them and thinking, 'oh, wow, I want to be like them!'" Four-year-old Rodriguez told her mother, Danniella, she would become a doctor when she grew up.
But she had a long way to go. The eldest of three girls and "mom's little helper," she was confined by her immediate circumstances — the Rodriguez family had to feed and take care of itself somehow.
"I absolutely know what it feels like to be starving," Rodriguez said. She remembers opening a food cabinet to find only a little bar of hardened jelly in it. She knew the family would have nothing else for the day.
Briefly, in her earliest years, she had an opportunity to attend elementary school.
"I liked the fact that somebody was teaching me something," she said. She did all her homework, even if it meant reading by candlelight after dark. There was no electricity in rural Peru.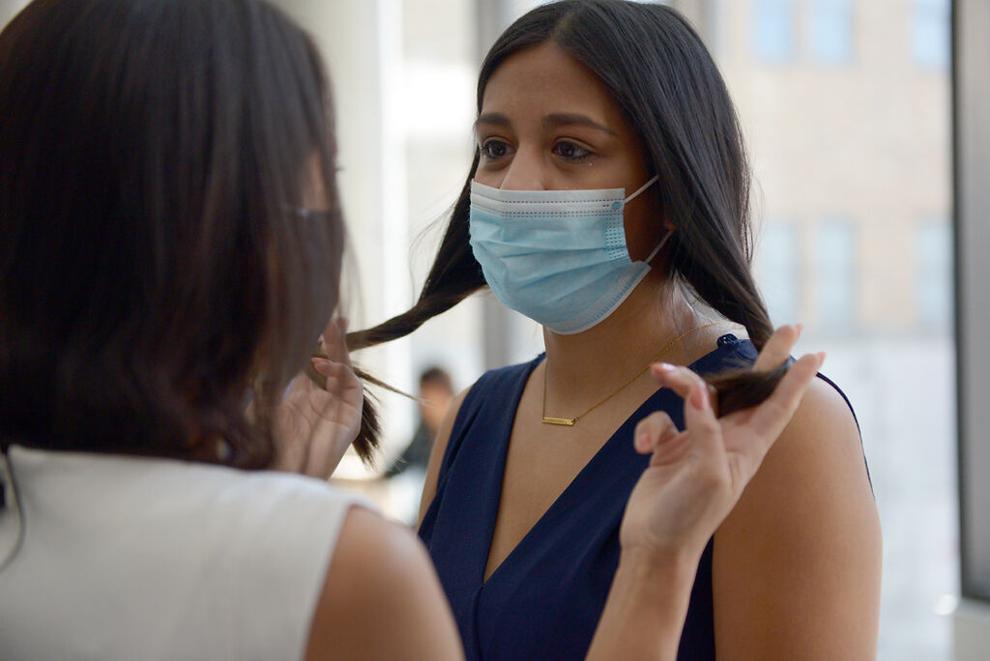 The diligence earned Rodriguez a reputation as a nerd with her cousins.
"(But) my grandma would tell me that I was a good kid!" Rodriguez said, laughing.
School did not last long because books and uniforms for the three sisters were far beyond the family's means. Instead, Rodriguez spent more time at home, stirring a giant pot of soybeans to get some milk for her sisters.
Rodriguez has good memories as well, like running and playing with her two sisters, even if their mother was not always pleased with their shenanigans.
She's thankful to have some vivid "photographic memories" because she doesn't have any actual pictures or videos from her childhood.
Some recollections are harder to process. At one point, Rodriguez found her mother crying in the house.
"God, forgive me," Daniella Rodriguez told her in Spanish. "I am so sorry that I brought you girls into the world, if I can't take care of you."
Rodriguez was not even 7 years old.
The blue suitcase
Rodriguez's father was the first to emigrate to the U.S. A silence followed. The family received no communication from him for a time after he left.
The family weathered illness and hardship, and Rodriguez began to fear that they would never hear from her father again.
"But he had not forgotten us," she said. In fact, he had been working hard to get them to the U.S. The process took around two years.
Rodriguez remembers how the whole family went to a neighbor's house to wait for the crucial phone call. "We waited there by the phone, and he called, and he said yes, we need to get prepared and go."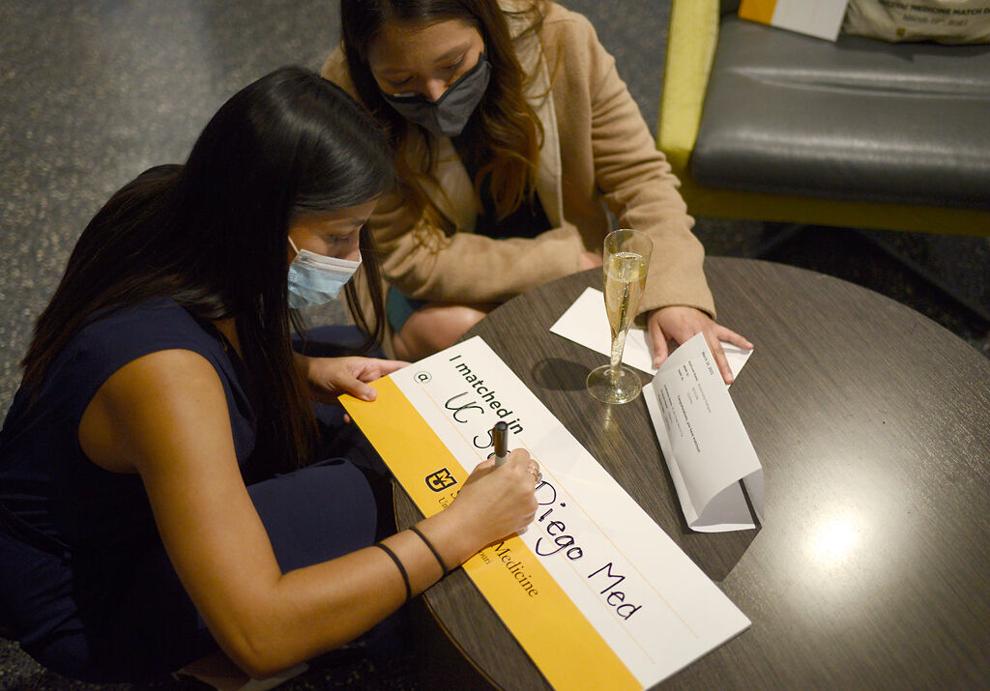 Their clothes and possessions fit into a single blue suitcase. The family settled in Oklahoma City in 1995. One of her first memories there is playing with her sisters in the snow. They had never seen it before and tried to grab the white mass with kitchen utensils.
"A neighbor saw us and laughed," Rodriguez said fondly. "He did not explain what we had to do."
As time passed, Rodriguez started to feel shame.
"It was a different kind of poverty (in the U.S.)," she said. "I realized that we were an immigrant family."
Their apartment lacked furniture, both parents worked in low-paying jobs and the girls wore donated clothes that were often too big for them.
"All of a sudden, you start to be very ashamed of who you are. And you don't want people to know," Rodriguez said.
But finally, she was able to go on with her studies.
A teacher, an adviser
The Rodriguez sisters did not speak English. At school, Rodriguez was placed in an English language learning class where just two teachers would try to handle 30 students of mixed ages and linguistic backgrounds. In regular classes, Rodriguez was falling behind.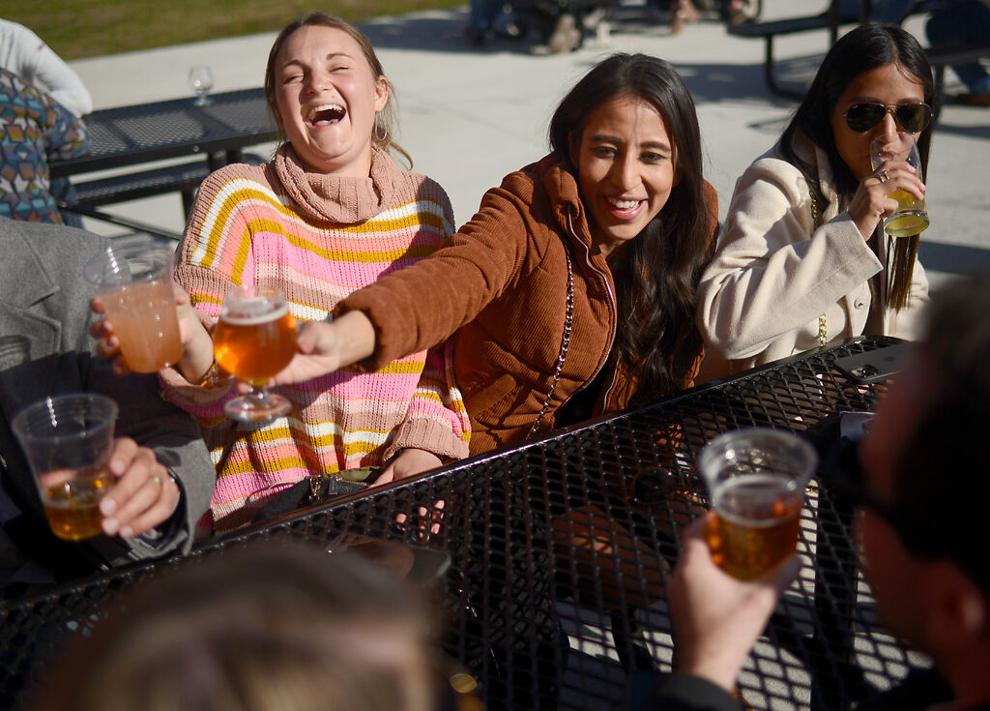 One day, she decided to hide in the bathroom so she wouldn't have to go to English class. Instead, she returned to her regular classroom, pointed at her desk and told the teacher as best she could that she was staying.
A Spanish-speaking counselor had to figure out what was happening. Rodriguez wanted to remain with her regular class and try to catch up. Her teacher, Ms. Bronk, did not object.
She's still grateful to have met inspiring, supportive people in her life like Ms. Bronk, who "was so kind and understanding. She had a conversation with a 7-year-old about how she wants to stay."
Ultimately, Rodriguez did well and graduated. She knew where she wanted to go next — medical school. No other career had ever crossed her mind.
But it was not meant to be. Rodriguez was trying to study, wait tables and take care of her teenage sisters, and she just could not do it all. She withdrew from college. But before she did, she promised her academic adviser Connie Beachler she would not give up.
"She's the one that told me the journey was not over for me," Rodriguez said. The two have remained in touch. Her adviser would be one of the first people with whom she would share her Match Day results.
"I was ecstatic for her," Beachler said of hearing the news. "She's going to be loved wherever she goes. And she's going to be an outstanding pediatrician."
14 years of working, saving
Rodriguez went on working as a waitress, as she had been doing since age 15 when she literally banged on the back door of a Sonic and forced a manager to look at her reference letter from behind the glass.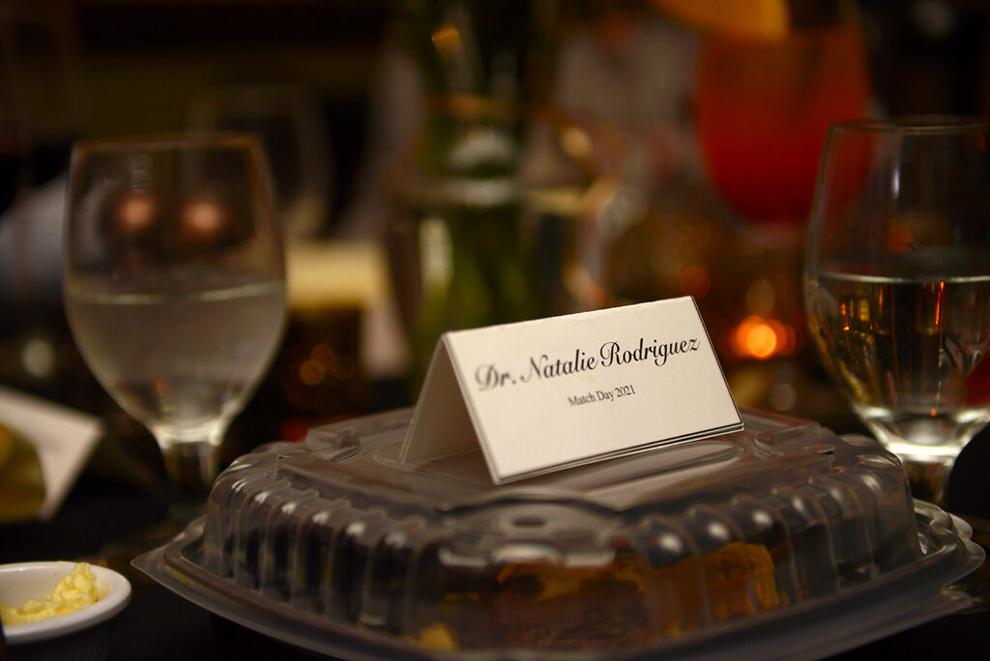 In the meantime, her sister Paula became a dentist and Alex an accountant. Her father went back to school and now works in computer science. Her mother has also worked steadily.
Finally, Rodriguez reapplied to medical school, was accepted at MU and moved to Columbia. It was her first time living away from her family, which, by that time, had settled in Kansas City.
In Columbia, Rodriguez finally found time to stop and reflect. What did she want to do with her career? She wanted to help and advocate for others, just as some people had done for her.
Rodriguez came across the opportunity t work with a missionary clinic in Chichicastenango, Guatemala. She was so excited when she first received the email, she accidentally replied to "all" and introduced herself to everyone on the list.
Guatemala reminded her of Peru. She revisited memories of her little sisters, her mother and a place "jaded with poverty and an unjust government." But her trips to Chichicastenango and meetings with local physicians who ran the under-resourced clinic told Rodriguez she was on the right path.
"I realized that if I want to give ethical care I have to be well educated in working in undersourced places with low finances," she said.
Match Day
The Rodriguez family arrived together at MU's School of Medicine for the event Friday — proud parents, a bit shy of the press, and the three young women who would never be mistaken for anything but sisters.
Before Rodriguez opened the letter, the family took a moment to pray.
After the big moment came pure joy.
"I feel grateful to have this moment with my family," Rodriguez said after learning of her placement. "I just want to make them proud."
Her family could not have been prouder.
"When the world pretty much told her 'No,' she said, 'Yes,'" Alexandra Rodriguez, the youngest of the sisters, said.
Paula Rodriguez was excited to see her sister on her way to her goal.
Jorge Rodriguez was thinking of her as a child.
"She was in school when she thought about this," he said. "She was a very strong-willed child. But I think she took that in a very good (direction)."
Natalie Rodriguez resists the idea that she's an inspiration. Instead, she thinks her family's story is really about letting people who are striving know they're not alone.