Strutting back and forth with his ham lifted high above his head, Travis Lynn celebrated his first Grand Champion win in the Boone County Fair Ham Show early Saturday morning. The winning auction bid was $1,100.
Lynn's Open Ham submission to the fair's annual ham show garnered 96 points out of a possible 100. He won the championship over 139 other hams in both the Open and Youth Ham divisions.
"[I was] kind of shocked," he said. He didn't think his hams were going to be very good in the competition.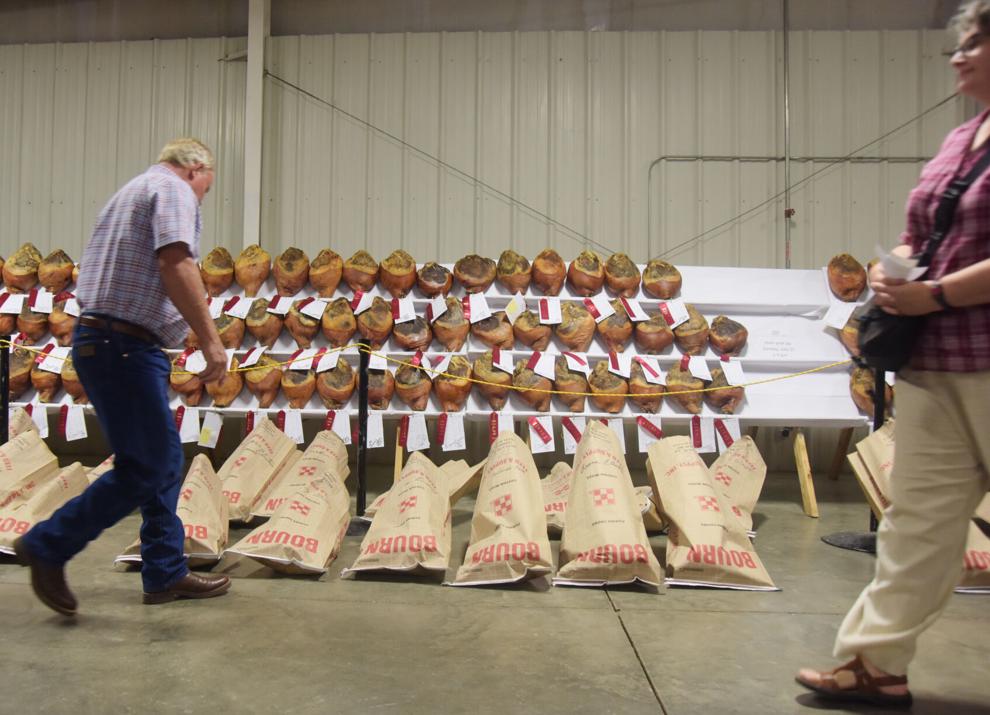 Forty-six hams were auctioned off at the fair's ham sale and breakfast for hundreds of dollars each. The competitors — children and adults of all ages — took turns standing at the front of the room while an auctioneer encouraged bidders to raise the price. Some participants were so young they could barely hold up their own hams.
Lynn, 41, said he's been competing in the Boone County Ham Show since he was a kid in 4-H in the late '80s. His parents, Stan and Linda Lynn, are on the Boone County Fair Ham Committee and have nurtured a family legacy of curing ham. Stan has been the Grand Champion several times himself.
"We used to kill hogs when I was a kid," Travis Lynn said. "It's been in the family forever."
Lynn uses roughly the same process that he learned as a kid to cure — season a raw ham, hang it up and clean it off occasionally.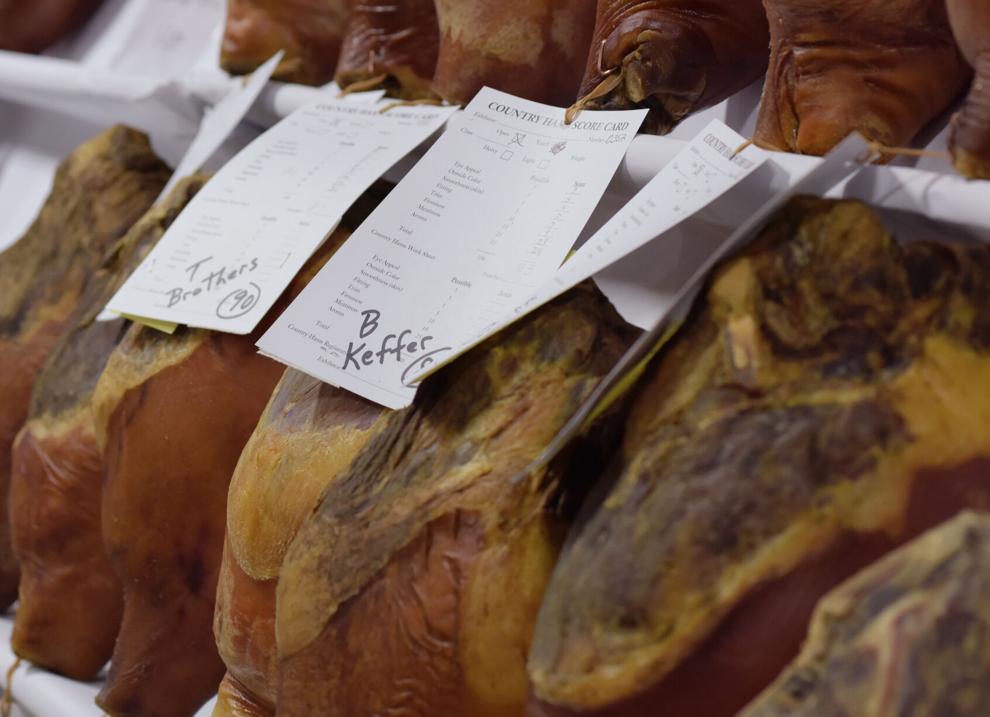 The cleaning prevents hams from getting moldy, Reserve Champion Garrett Hamilton said.
"All you gotta do is wash it off, get it looking good again and reapply paprika to get the red color," he said. "They like the red color on the ham."
Hamilton, 17, sold his ham for $1,000. He started his curing process in December after receiving the meat from MU Extension. He said having a smooth ham and hanging it in a spacious area also made for a winning cure.
"It's really all about luck," he said when talking about how different judges look for different characteristics in the ham.
Hamilton started curing hams at the age of 8 through Hallsville Future Farmers of America and Hallsville Go-Getters 4-H club. This year is his second time as Reserve Champion.
Both of Hamilton's parents competed at the Boone County Fair when they were younger. They have now passed on the torch to their son, who said the competition is a great way to make money and save for college.
"I've kept the tradition," Hamilton said. "You know, if I have kids, I'm definitely doing this."