For twins Marie Robertson and Maggie Dethrow, a career in dance was always part of their plan. Columbia wasn't.
"We were always going to study dance, but we didn't think we would end up in Columbia, Missouri," Robertson said with a smile as a flock of teenage girls streamed into the Dancearts of Columbia dressing room on North Tenth Street.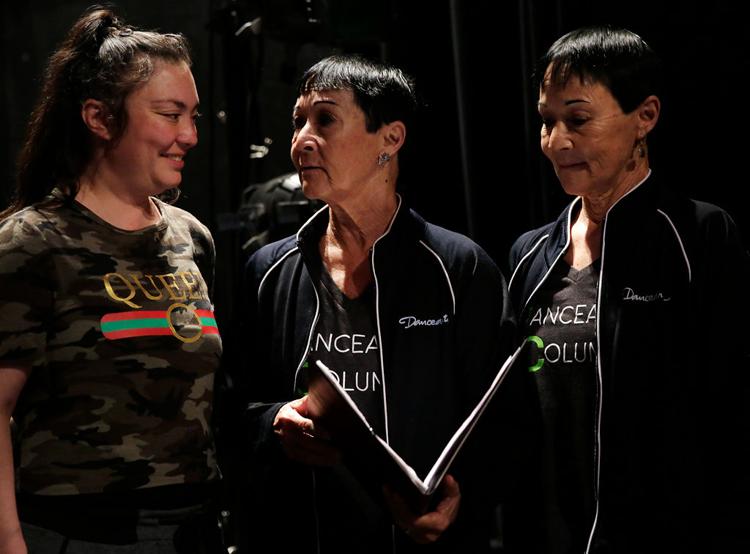 "It wasn't your top pick?" Robertson's daughter, Marisa Shoemaker, teased.
For 40 years, Dancearts has taught ballet, tap, jazz, modern, lyrical, hip-hop, musical theater and other dance instructions to children and adults in Columbia. It opened in 1979 with a few students, mostly children, and now holds classes for about 400 students of all ages.
40 years of dance
Over the decades, the studio has become a family affair, with Dethrow, Robertson and Shoemaker leading the steps.
Dancearts was founded by Doris Holmes, who taught there until 1995 before passing the torch to Robertson.
In recent years, the list of traditional and contemporary dance classes has been amended to include Irish dancing and body toning.
Dancearts has begun to attract a growing number of adult students. After a core group of 12 began taking tap lessons, Robertson added more classes. The original group has grown to 22 students who have progressed into an intermediate-advanced performing group called "Tapped In."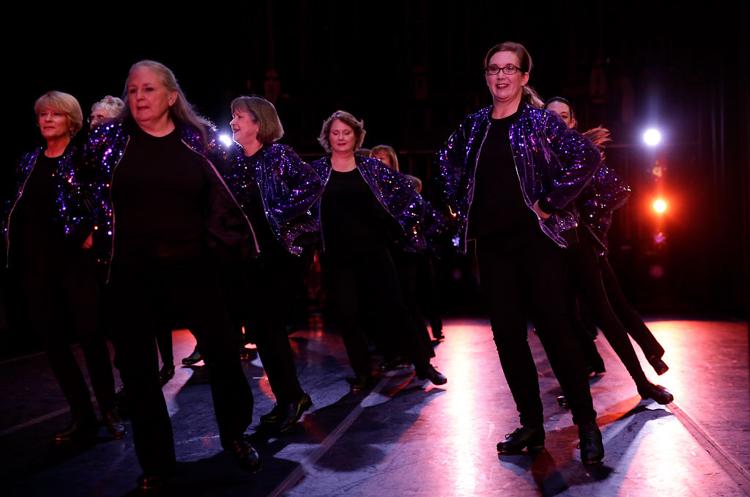 "I've had kids then their mothers and their grandmothers," Robertson said.
At 67, she teaches tap and handles finances. Dethrow teaches modern and body-toning, while Shoemaker, whose specialty is hip-hop, teaches a bit of everything and helps with the music and choreography.
Shoemaker calls her mother the "tap queen."
"My mom can teach anybody how to tap," she declared.
At many studios, students are separated into competition and recreation teams, something Dancearts has never done.
About 30 of the studio's students participate in competitions, but they practice at the same time and attend the same classes as other dancers.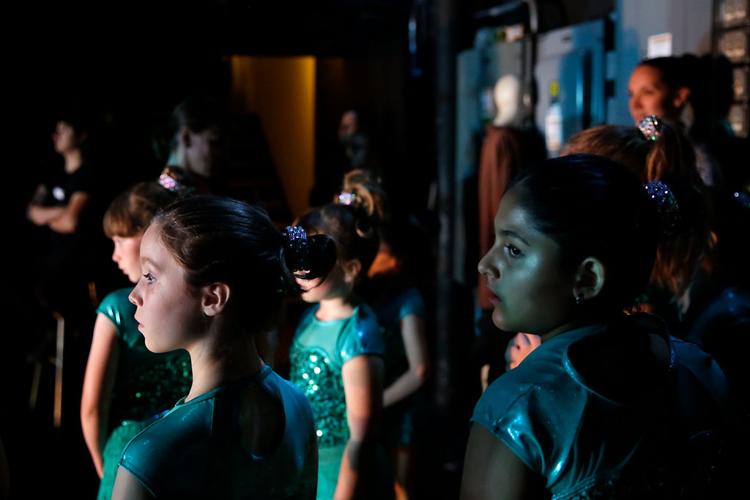 "We're just more welcoming," Robertson said. "I don't consider us a competition school. Everybody should get the same chance to learn, whether you're in the competition team or not."
Her daughter added, "We embrace everybody."
Twin sisters and teachers
The twins began dancing as children in Newport, Rhode Island, pursuing ballet, tap and jazz.
"We were pretty shy, so they got us into dance," Dethrow said. "As we got older, into high school, we realized it was more than just a hobby."
By the time the twins graduated from high school, all they wanted to do was dance, but their parents insisted they study something more practical as well.
"Dance is good, but it's not real lucrative," Robertson said.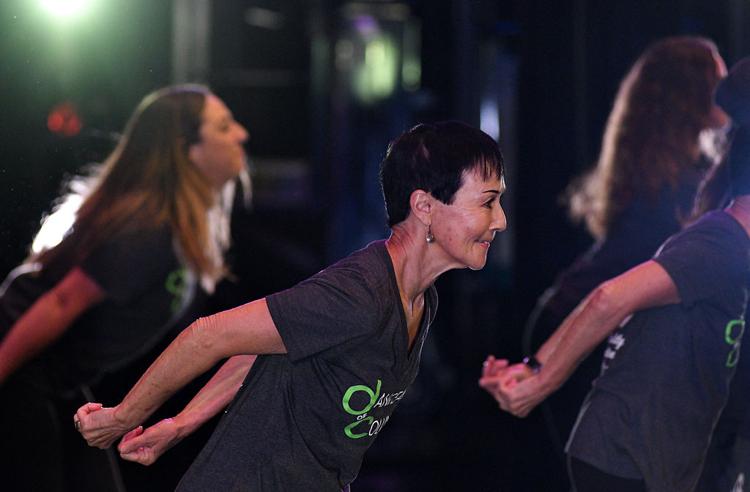 "Right. No, we definitely don't do it for the money, that's for sure," Shoemaker said with a laugh. "We didn't all go into the same industry for money."
The twins chose to double major in dance and math at Stephens College, finishing their degrees in three years and two summers.
After graduation, Stephens hired them as instructors in its Summer Theater Institute, and the twins joined the college's resident dance company. The twins stayed with Stephens until last year.
Dethrow stayed in Columbia and began giving lessons at Dancearts, but Robertson left town for a short time. She moved to Colorado, where Shoemaker was born.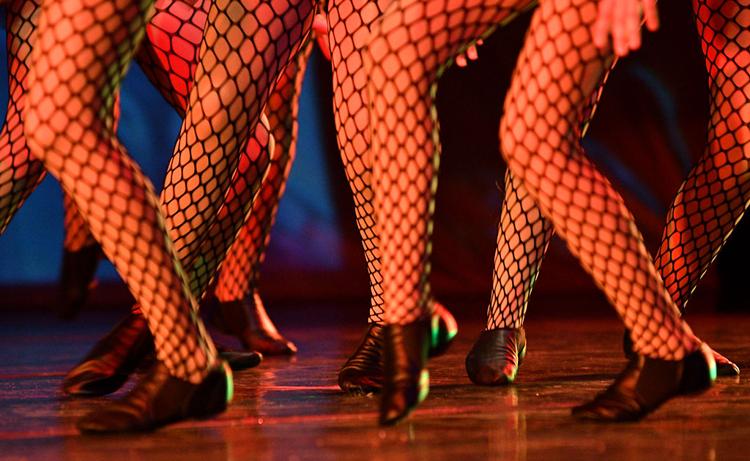 From Stephens to Dancearts
In 1987, after moving back to Columbia, Robertson talked to her sister and approached then-owner Holmes.
"I told her that I wanted to teach, especially helping out and taking over the tap," Robertson said.
Shoemaker began taking lessons at Dancearts when she was 6, as her mother took on more responsibilities at the studio. In 1993, Holmes asked Robertson to become a co-owner of the business.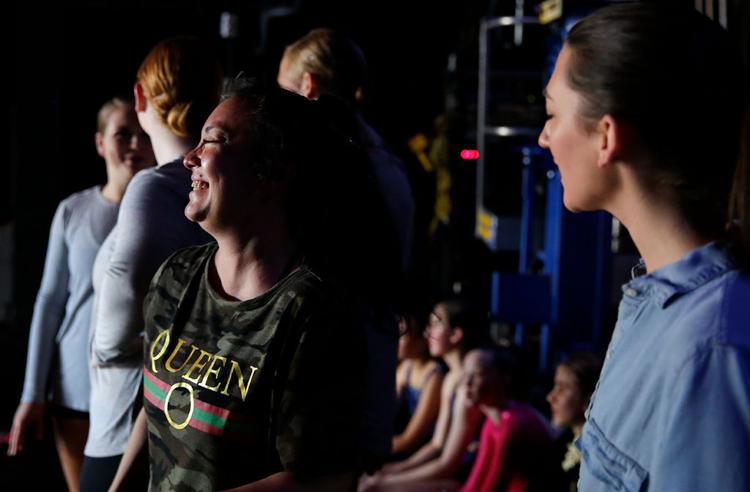 When Holmes left Columbia two years later, she sold her remaining stake and Dethrow joined her twin on the ownership team.
In 2012, Shoemaker bought in, and the studio's ownership settled with the three relatives at the helm.
"There's no big jealousies. There's no big egos," Robertson said.
Over the years, the sisters have been roommates and dance partners, but neither of them expected to go into business with family.
"We're twins, so we're really good friends," Dethrow said. "We've been through a lot together."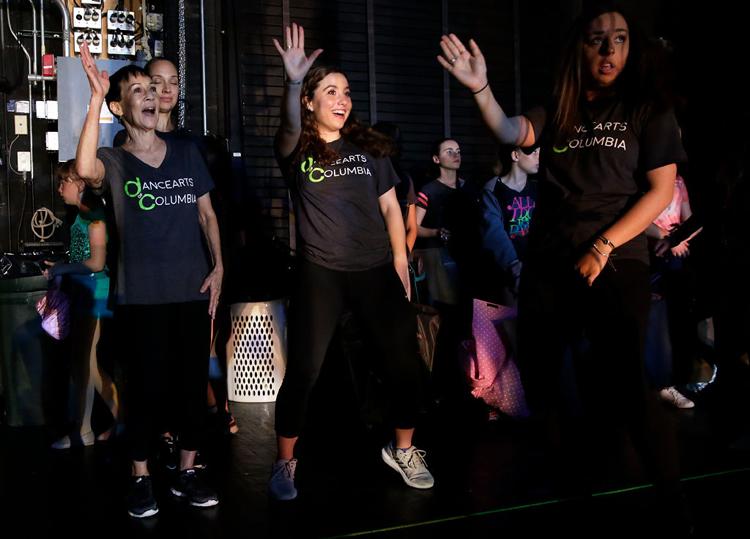 "It has it's moments," Robertson said. "Sometimes I'll want something done, and Marisa goes, 'I'll get to it.'"
"I'm not as anal as she is," Shoemaker said, cutting in. "She's like, 'I want something done right now, right now, right now.'"
Robertson nods, smiling at her daughter before continuing.
"When I need her, she's there for me," she said.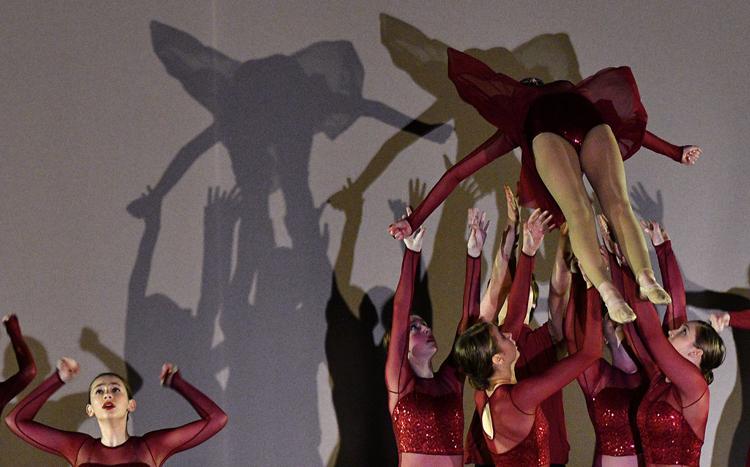 Future plans
Along with introducing more adult classes, Dancearts has begun renting out studio space and offering additional workshops and dance camps.
"We have a new landlord; our rent's gone up," Robertson said. "It's doubled, and it's gone up again."
Dancearts remains one of the only dance studios downtown, and the women say they are dedicated to keeping their location between Walnut Street and the Wabash Bus Station.
"We're just trying to stay downtown because we don't want to go to the south side, even though there are properties down there that are cheaper," Shoemaker said.
"We've been here 40 years."