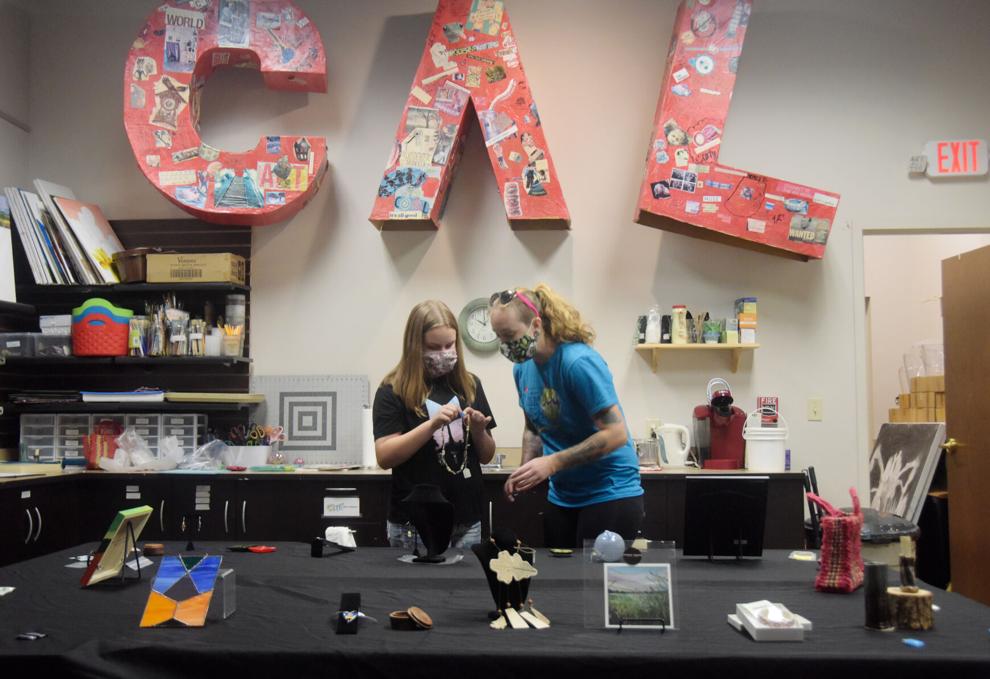 More than half of the clothes in Rose Landrum's closet are pink.
Dressed from head to toe in her favorite color Saturday afternoon, her prismatic jumper was pink, her flats were pink and the beaded cuff bracelet she chose at the Young Collector's Day at the Columbia Art League was also, of course, pink.
"It's very me," Rose, 11, giggled as she held the latest addition to her jewelry collection.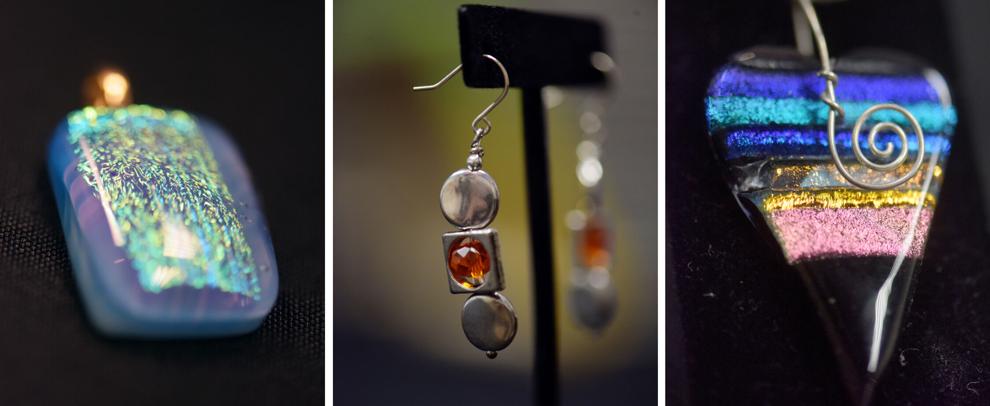 Rose was one of more than 20 young artists who got to select a donated work of art at this year's event. From jewelry to ceramics, kids 13 and younger gathered at the gallery to choose a handmade piece and begin their very own art collection for just $5.
Young Collector's Day has been a tradition at the popular annual Art in the Park event since 2011. Due to the COVID-19 pandemic, the Columbia Art League was unable to hold Art in the Park, so it decided to hold the youth experience at the gallery this year in its stead.
"Essentially what happens is kids come in, and they will pick out an artwork by themselves; their parents aren't with them," said Kelsey Hammond, executive director of the Columbia Art League. "They get to just pick it out by themselves, so whatever they're attracted to, whatever they like, and then they can start their art collection."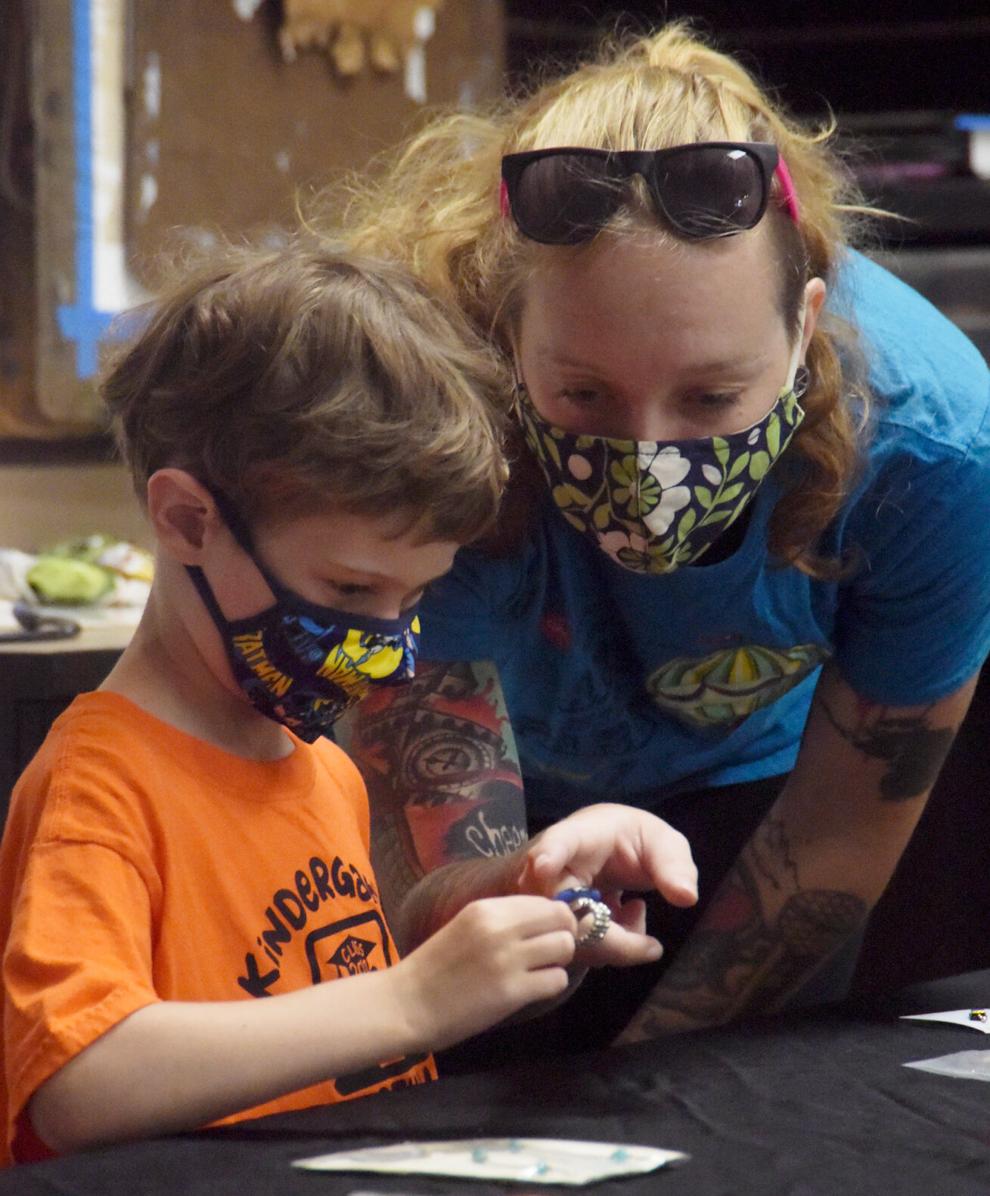 Parents and older siblings waited eagerly in the gallery as the children went into a room filled with donated works of art and selected their favorite pieces.
Aspiring artist Jack George, 6, grinned from ear to ear as he inspected the table full of artwork.
After picking out a set of beige wind chimes, Jack returned to the gallery and, with the help of his father, wrote a thank-you to be delivered to the artist.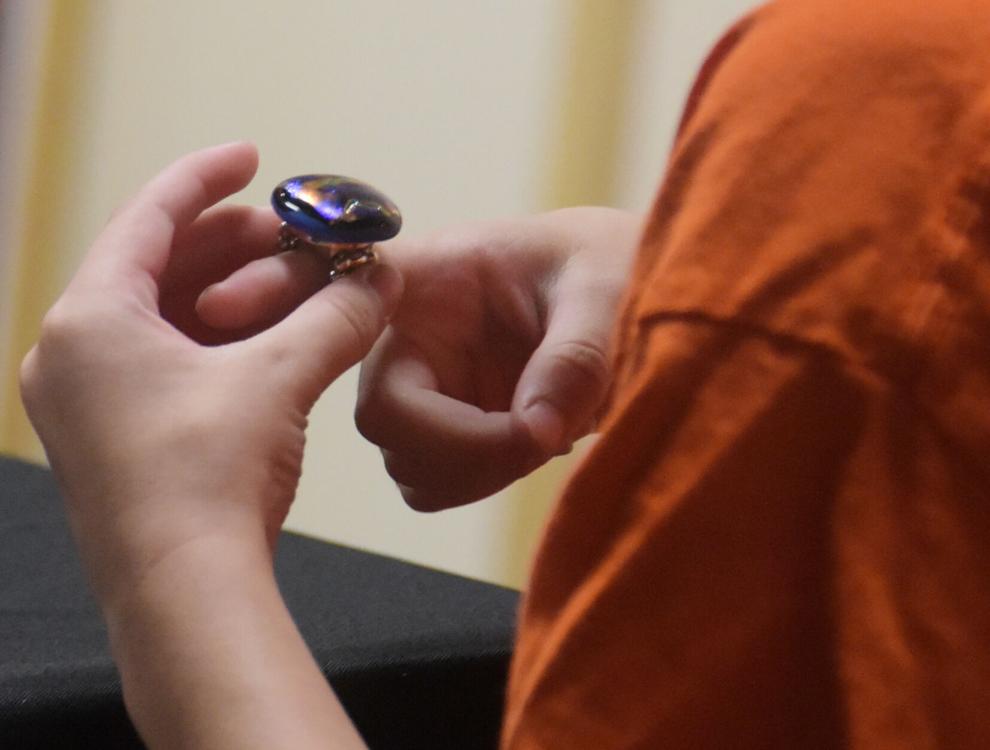 Jack loves making different kinds of art and showing it to his parents.
"I had an art show in my room," Jack said.
More than 300 donations usually come from the juried artists who participate in Art in the Park.
Because the league was unable to hold Art in the Park this year, it used a smaller number of art pieces donated from previous years to continue the interactive youth experience.
"We really believe that art connects people," Hammond said. "I'm just looking forward to seeing lots of people again who can be together in a space that's outside and safe."