A Boone County family that raises therapy dogs often seen in area hospitals is mourning the death of one animal as a mysterious illness has sickened another.
The Wags Therapy Dog Program at MU Health Care had to say goodbye to therapy dog Trooper. The white-and-black border collie mix owned by Kelley and Doug Fessenden of Hallsville was loved by patients and staff since the canine began working in 2018.
Sarah Hicks, who coordinates the therapy dog program, worked closely with Trooper and remembers how he made everyone a part of his family.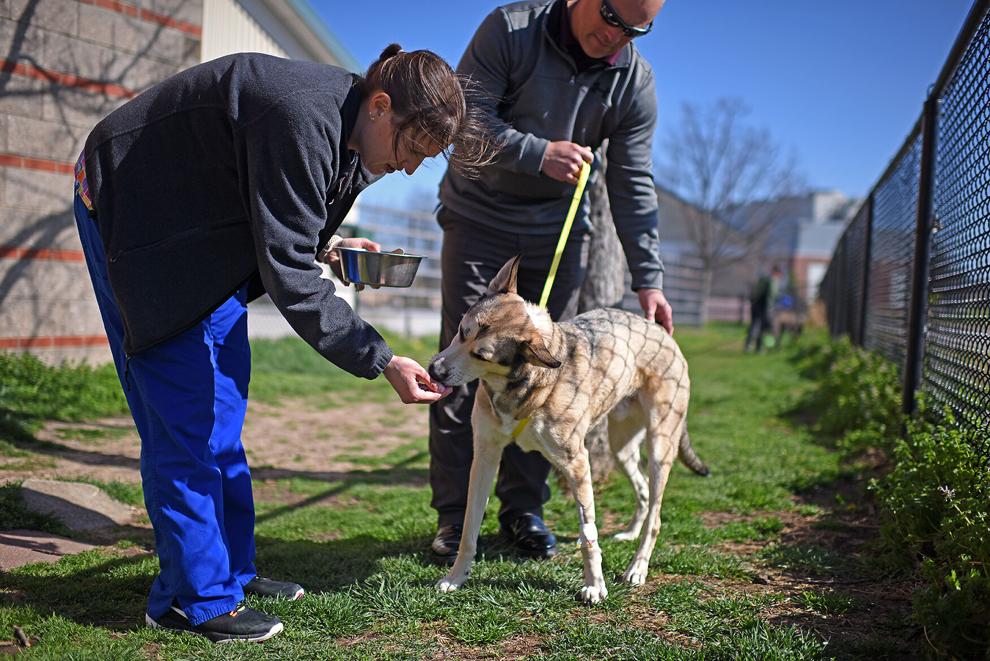 "I'm not sure he ever met a stranger," Hicks said. "Whether he was actually working or not, it seemed to me like he was always just trying to spread the love."
Another therapy dog owned by the Fessendens, a husky mix named Keylo, also has fallen ill and seems to have many of the same symptoms that Trooper had, the couple said.
The Fessendens said a veterinarian told them that Trooper, who would have been 6 years old this October, died April 9 due to complications from a mysterious viral infection.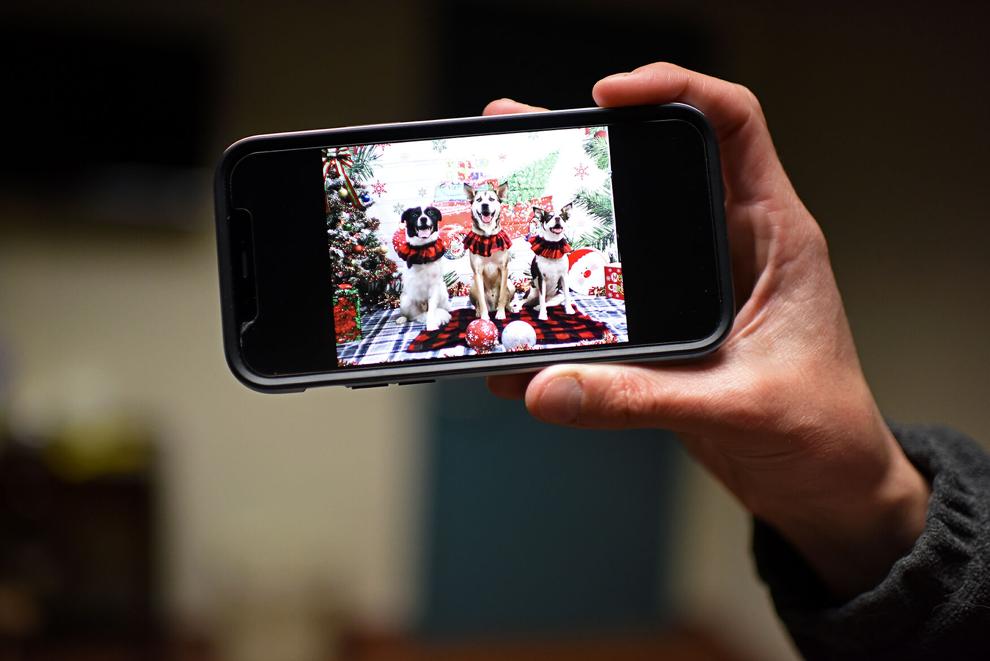 While his family and hospital staff were trying to recover from the loss of Trooper, Keylo began having the same kind of balance issues Trooper had just a couple of weeks earlier.
The family rushed Keylo to the MU Veterinary Hospital, where he remained in the intensive care unit Friday. Currently, he is stable and awaiting test results.
The couple also has a dog named Kiko, who isn't sick.
The Fessendens moved to a new house in Hallsville in November. Since they haven't changed anything else about their animal-care routine in recent months, they worry that the dogs' illnesses might have something to do with the soil on their new property.
"Those are our kids," Kelley Fessenden said.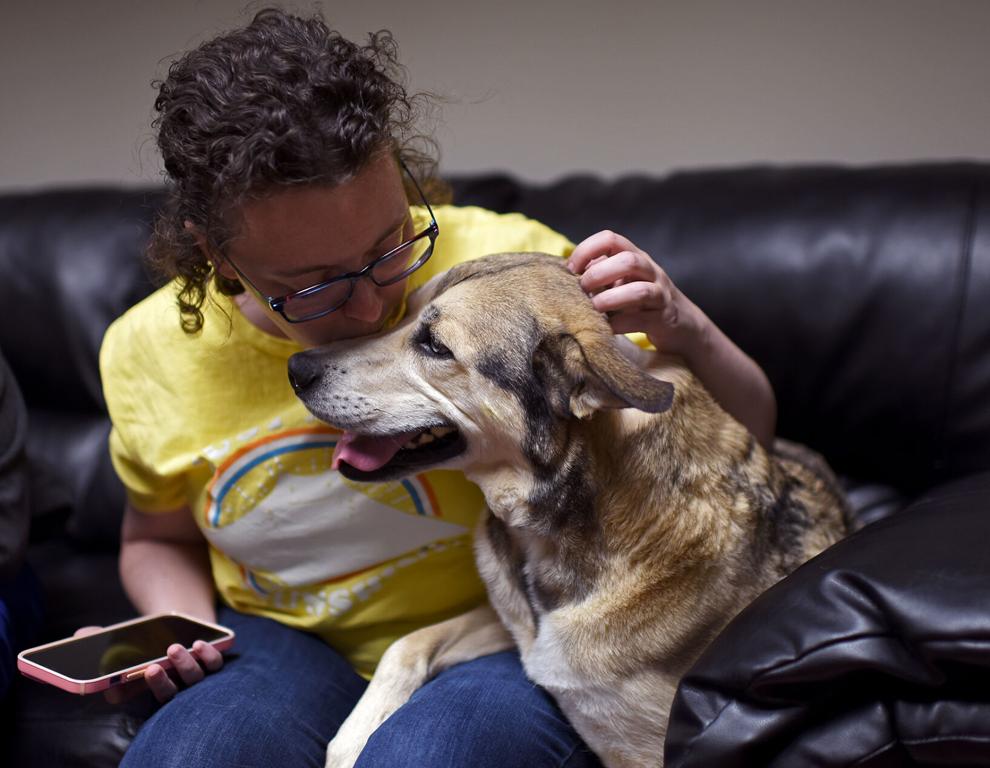 Noting that Trooper was a three-legged dog, she added: "We don't have two-legged kids; we have three- and four-legged kids."
The Fessendens have collected soil and creek water samples from around their property and are working with an organization to get them tested.
Trooper's story
Trooper was rescued from the Sedalia Animal Shelter. Upon arriving at the shelter in 2017, his condition had been less than favorable. He had a broken leg that required amputation, an expensive procedure the shelter could not afford.
However, during his short time, he stole the hearts of the staff, and euthanasia was no longer an option.
"(The) Sedalia, Missouri, community got together. They raised more than twice the amount of what they needed to amputate Trooper's leg," Kelley Fessenden said.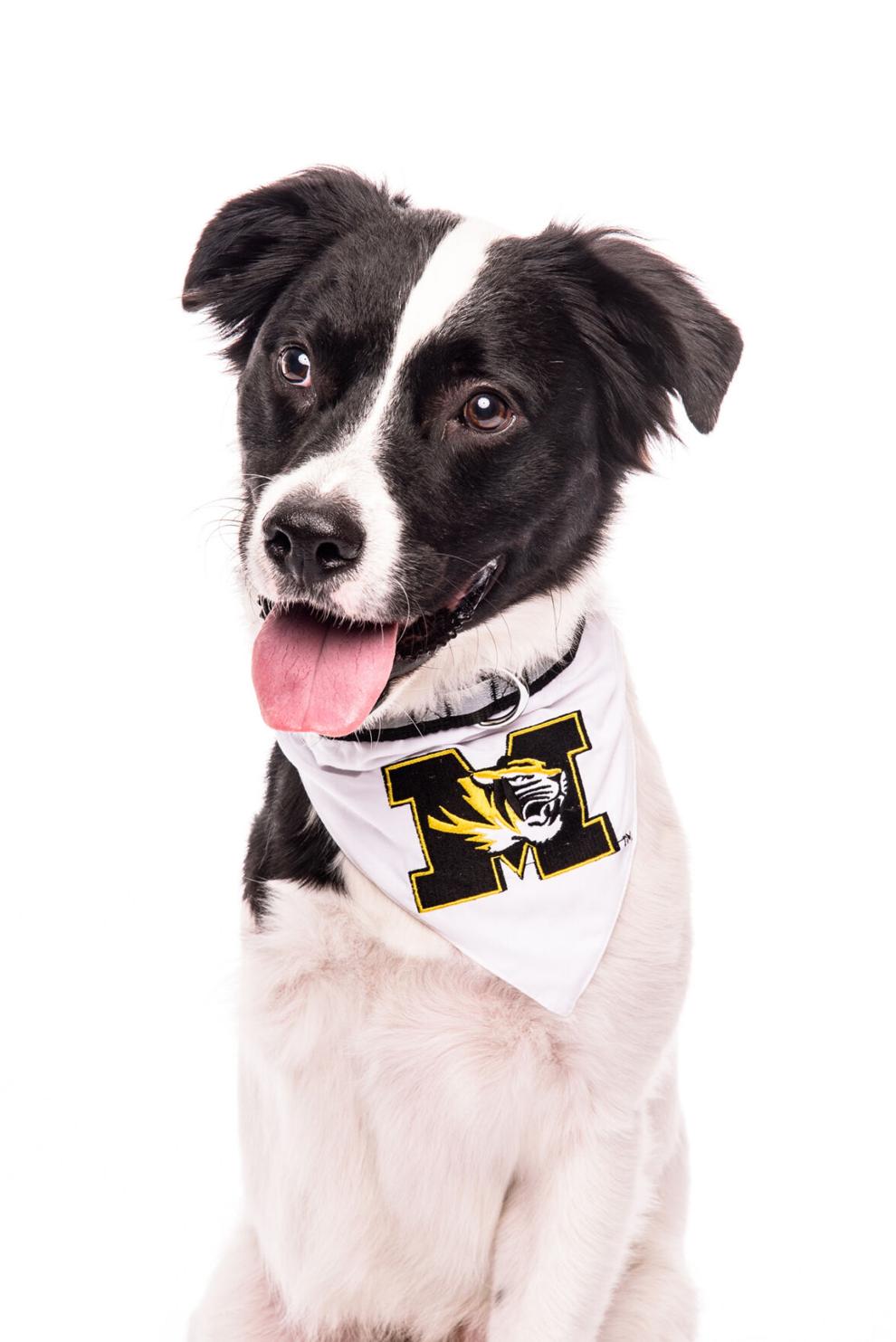 After his surgery, the Fessendens put in an application for Trooper, who soon became part of their "fur-ever family."
Trooper always managed to make an impact no matter where he was, and his time in the Sedalia Animal Shelter was no exception. Because of him, the shelter created the Trooper Fund, a donation-based community fund.
"Any sick or injured cat or dog that comes to the shelter, instead of euthanizing them, they will use the Trooper Fund money to fix them," she said.
Trooper was always ready to make another person smile. Kelley, who works as a nurse, saw the effect the dog could have on people and trained him as a therapy dog.
"We knew, because he was a three-legged dog, I wanted something special for him. I wanted him to succeed in life," she said.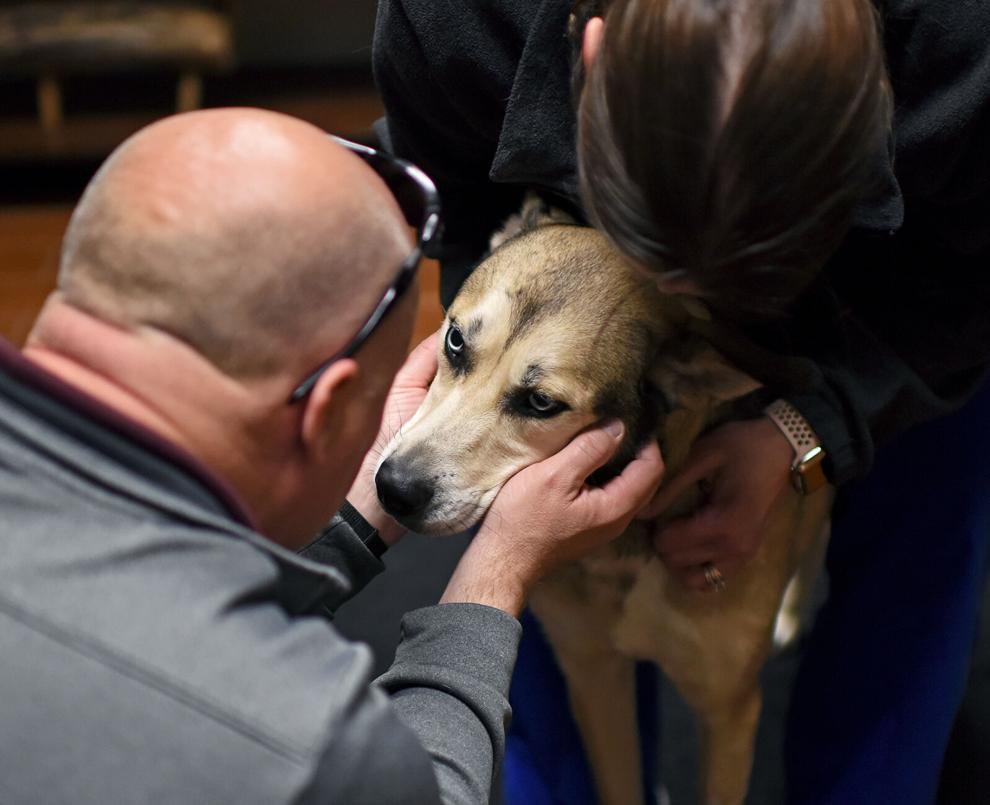 After becoming a therapy dog in May 2018, Trooper went on to touch the lives of many patients and staff. Since Trooper loved a good snuggle, he spent a lot of his time in pediatrics. While he wasn't able to help patients in the ER, Trooper made sure to provide comfort and support to ER staff as well.
In his free time, Trooper loved to chase large balls, show off all of his tricks and spend time with Keylo.
Keylo is a husky mix with energy to spare and a heart of gold. As vets work to treat Keylo, all he wants to do is his job as a therapy dog.
"He's like, 'I'm here to make everybody happy,'" Kelley Fessenden said. "'Who needs my love?'"