The brick-and-mortar restaurants and bars decorating Columbia during this early March look a bit different than they did last year at this time, as both the world and our community have been faced with new challenges because of the COVID-19 pandemic. 
When businesses were forced to adjust to COVID-19 restrictions and protocols last year, many restaurants had to change existing business models in order to stay afloat in a new, socially distanced world. Some found plans that worked, while others were forced to close for good. And, despite obvious hardships, Columbia has still made way for new restaurants. 
Casey Callans — working with Beet Box bosses Amanda Elliott and Ben Hamrah and Harold's Doughnuts' Melissa Poelling and Michael Urban — is head chef of The Strollway Market, a deli that serves up fresh soups, salads, sandwiches and more out of the downtown Harold's location. 
Callans, who has also worked at Café Berlin and Nourish Café + Market locally, and crew held a soft opening Friday and another Saturday after announcing the "super secret and very limited" events on The Strollway Market's Instagram page.
The Strollway Market officially opened Tuesday and will be open 10 a.m. to 2 p.m. Tuesdays through Saturdays. The deli will only be accepting online orders through its website until further notice.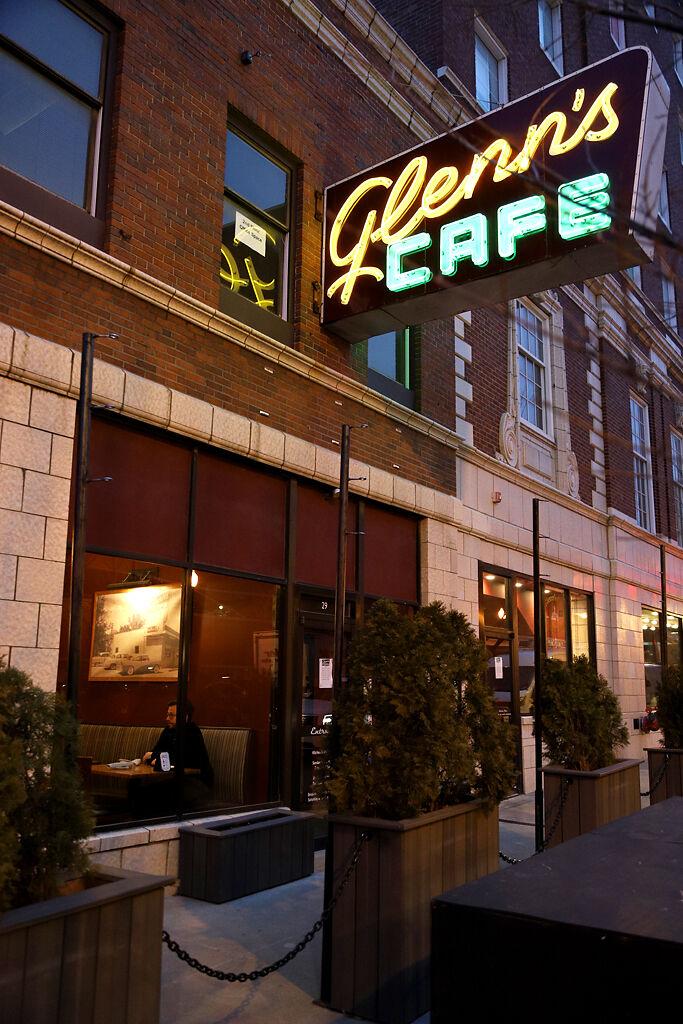 Pizza Tree owner Amanda Rainey and friend Sarah Medcalf made up another team, one that brought the pop-up shop Goldie's Bagels to Pizza Tree in August. From 7-11 a.m. Tuesday through Sunday, you can find this New York-style breakfast being served out of the Pizza Tree window at 909 Cherry St. Along with the staple plain bagel with cream cheese, Goldie's serves some of its own creations, such as the Goldie, a turmeric and black sesame bagel; and cream cheeses like lemon zest and vegan cashew tahini.
Adding to the options near the south license office in Grindstone Plaza, Ocha Noodles & Ramen and Ellianna's Donut Shop have opened at 1101 Grindstone Parkway, Suite 107, and 1105 Grindstone Parkway, Suite 101, respectively.
And Nic Parks is set to again expand his downtown Silverball holdings, adding the former Fuzzy's Taco Shop location at 132 S. Ninth St. as an event space.
Take-out orders, curbside pickup and third-party delivery apps are all things restaurants have had to acquire in order to keep the orders coming. After surviving a long 11 months of empty bar rails, Willie's officially reopened two weeks ago and announced it would be using LineLeap, an app that allows people to reserve tables at restaurants.
"This will allow us to provide a great experience that limits large gatherings of customers awaiting entry," the Willie's Instagram post said.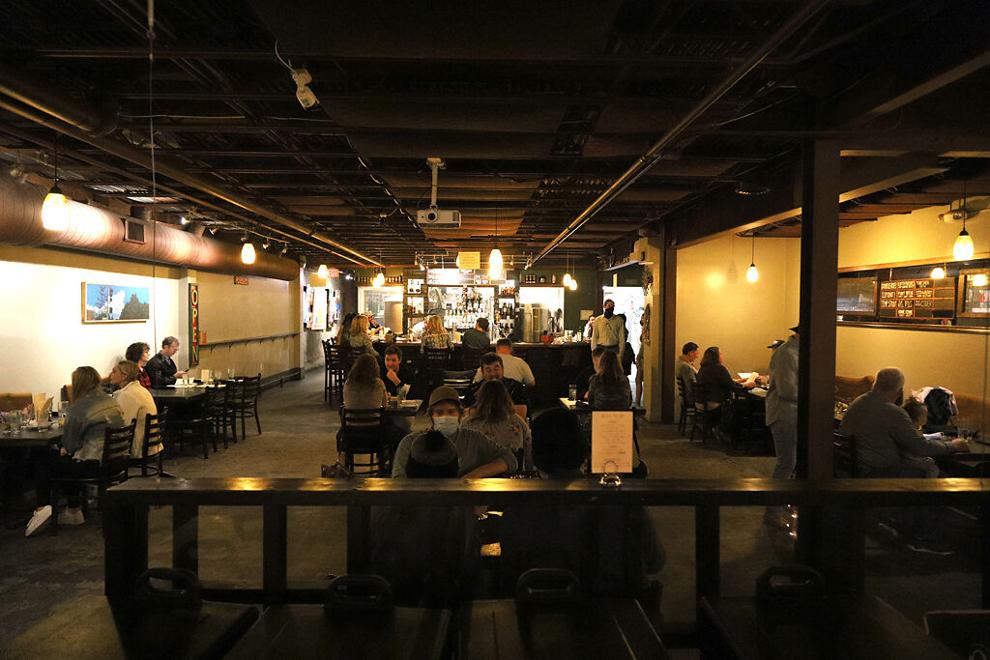 Guests will be able to use the app to reserve a table at Willie's for two to three hours at a time. Willie's releases time slots and tables that are available, and from there guests are able to reserve their spots on LineLeap. Once a reservation is made, everyone in the group must be present in order to receive the reserved table. 
A few doors down from Willie's, in the old Penguin Piano Bar space, is a new tenant: The Gold Bar. The restaurant and bar filled the space in December after Piano's 10-year run ended in late August because of the pandemic.
Here's a look at some other recent restaurant news: 
CoMo coffee changes
Shortwave Coffee opened a second location in early February at 29 S. Ninth St., the space that Kaldi's Coffee previously occupied downtown.
The new location was built to be more "coffee-focused" than Shortwave's other location, which is still nestled comfortably at 915 Alley A, owner Munir Mohammad said. 
"We're packed every day," Mohammad said. "Our focus now is trying to get the pastry and food menu going as soon as possible."
Shortwave's new expanded menu is expected to feature a variety of new items, including baked goods and pastries such as house-made cookies, croissants and pecan rolls, with some savory pastries as well, Mohammad said. The other location still serves as the familiar roastery.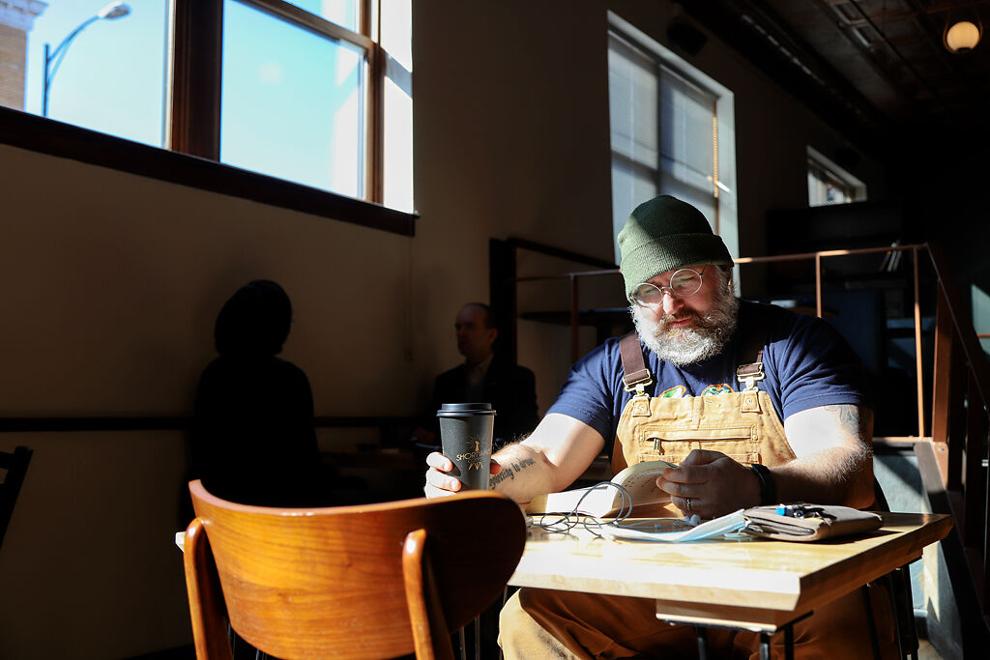 The new location at the corner of Ninth and Cherry Street is open from 8:30 a.m to 6 p.m. every day. 
"We're hoping to expand our hours as we hire more people," Mohammad said.  
Another coffee name in town, Camacho Coffee, recently pivoted from selling its products only online and in grocery stores to opening its first physical location. The 1,250-square-foot space in south Columbia at 4009 Frontgate Drive, Suite 101, will replace the local coffee company's shared kitchen with B&B Bagel Company.
In other coffee news, downtown Columbia's Dunkin', located at 821 Elm St., near Shakespeare's Pizza, is permanently closed. The coffee and doughnut chain closed its doors downtown earlier this year. 
"Dunkin' is still here to keep Columbia running," Dunkin' public relations coordinator Emma Burke said in an email. Its other two Columbia locations — 3100 S. Providence Road and 3075 Range Line St. — are still open. 
Dunkin' was added to the list of corporate companies forced to make significant changes because of the COVID-19 pandemic when it announced in its second quarter results for 2020 that it would be closing 800 of its locations, or roughly 8% of all locations, by the end of 2020. The report said the closed stores represent just 2% of the company's systemwide sales from 2019. 
The Starbucks downtown on Ninth Street was also recently closed for a period of time, but it has since reopened for mobile and carry-out orders. Its indoor dining area is still closed. 
Mexican restaurants abound
The scene of local Mexican cuisine has expanded in recent weeks.
Casa Maria's Mexican Cantina opened last month in the spot previously occupied by Babbo's Spaghetteria, at 1305 Grindstone Parkway, Suite 115. The restaurant had its soft opening the weekend of Feb. 20 and officially opened Feb. 22 to celebrate National Margarita Day. 
The Mexican cantina offers a seven-page menu loaded with traditional Mexican favorites from appetizers, soups and salads to seafood dishes and mango habanero margaritas.
On the other side of town, on the Business Loop, is Crazy Good Burritos, a California-style burrito joint that came to Columbia late last year.
Crazy Good Burritos is open through its drive-thru from 7 a.m. to 7 p.m. Monday through Friday and from 8 a.m. to 8 p.m. Saturday, offering a breakfast menu in the mornings.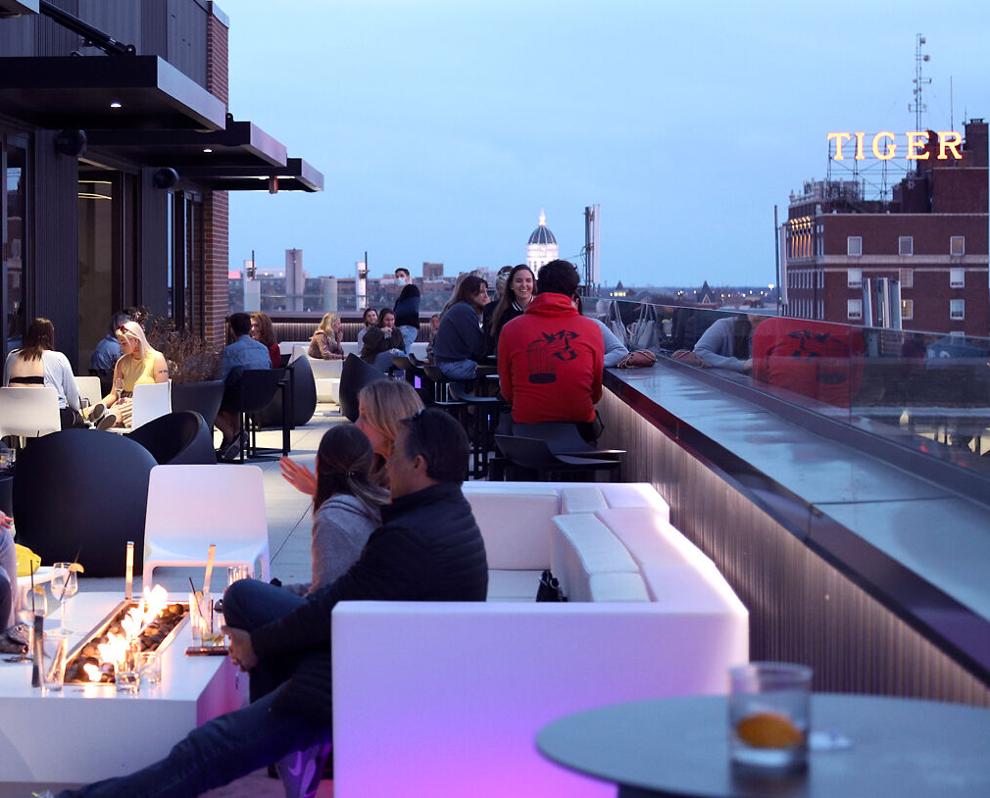 Delia's Mexican Grill celebrated its grand opening Dec. 11. Located at 201 N. Tenth St. and open every day but Mondays, Delia's has been serving Mexican cuisine like its sizzling fajitas and spicy cucumber jalapeño margaritas. 
José Jalapeños also made business moves, taking its Grindstone location to its new shop now open at 4103 W. Vawter School Road. Its original location in Ashland still remains open and operating. 
"A taste of Mexico the whole family can enjoy" is the slogan owners José and Megan Hernandez continue to use to describe their restaurants. 
"We may have an updated space, but we're still that family-friendly, go-to neighborhood spot," Megan Hernandez said. "That's the way we want the atmosphere to feel." 
The Mexican restaurant celebrated the opening of its new place last week with a live mariachi band performance at both its locations in Ashland and Columbia.
And regional chain Abelardo's Mexican Fresh is set to open soon off Paris Road, at 1416 Hathman Place, the old location of Ms. Kim's Fish & Chicken Shack and Captain D's.
Shifting and expanding
Coley's American Bistro is one of many restaurants worldwide that has experimented with virtual brands and/or ghost kitchens, and its Brassy Bird went from initially being a delivery-only chicken sandwich outlet to a pickup operation, too, out of the Coley's location at 15 S. Sixth St.
Cajun Crab House is another outlet that's expanding. With both a seafood restaurant and market in Columbia, Cajun Crab House will soon open another restaurant in Boonville, which will operate out of Yummy's Donut Palace at 422 E. Ashley Road. The new shop will have a dining room where guests can enjoy its seafood dishes.
Sake Japanese Bistro and Bar, 16 S. Tenth St., has reopened under new ownership. Also, Wicked Asian Wings has replaced Thip's Asian Bistro at 807 E. Walnut St.; JJ's Cafe moved from its Business Loop location to 1712 N. Providence Road, the old home of Country Kitchen and, briefly, Mi México Restaurante; and Taj Mahal Restaurant & Grocery is now out of its downtown spot in the parking garage at Fifth and Walnut and into 601 Business Loop 70 W., Suite 206, the old Parkade Center space occupied by KoJaBa, now at 21 N. Providence Road.
Here's a list of some other new restaurants and closures in Columbia: 
Crumbl Cookies, 21 Conley Road, Suite R. 
South Florida Style Chicken and Ribs, 600 Business Loop 70 W.
Bonsai Sushi, 308 S. Ninth St., Suite 105. 
Katfish Katy's, 8825 W. Sarr St., Huntsdale. 
Pickleman's, 304 S. Ninth St.
Szechuan House, 22 N. Ninth St.