Assemble the battalions — the chicken sandwich war is officially coming to Columbia.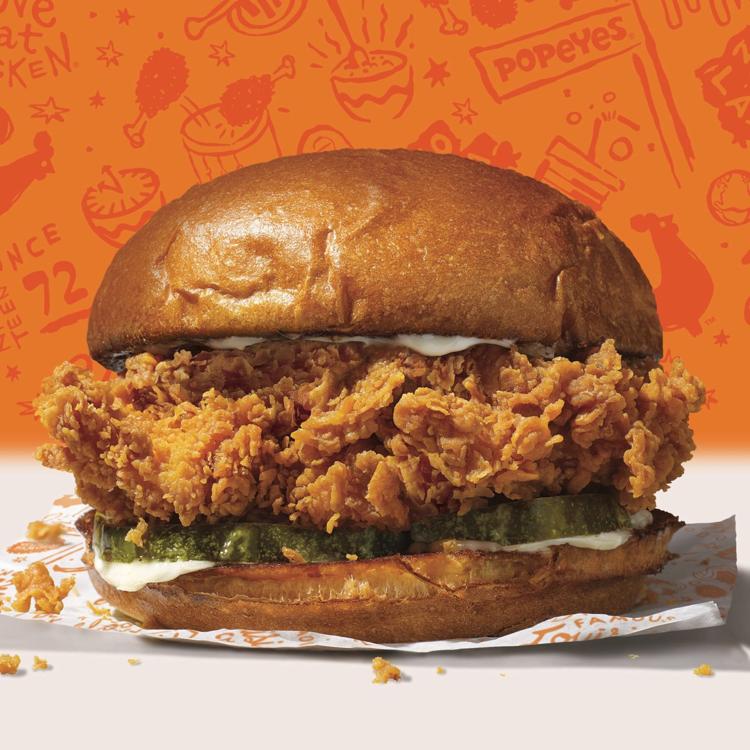 The long-awaited and much-talked-about Popeyes chicken sandwich will make its Columbia debut this Sunday.
Popeyes Louisiana Kitchen has two locations in town: 111 Business Loop 70 E. and 3700 Hyde Park Ave. Customers can purchase the sandwiches from both locations because both will be rolling them out Sunday, manager Sean Riddell of the Hyde Park location said.
Popeyes initially released its chicken sandwich in August and sold out of it in only two weeks. The so-called "chicken sandwich wars" all started when Popeyes tweeted a picture of its new chicken sandwich.
This prompted what appeared to be a combative response from Chick-fil-A hailing its chicken sandwich as "the original." Popeyes countered with a simple, two-word response: "...y'all good?" From there, battles were fought between the two rivals, and several other restaurants even stepped in to defend their honor, including Wendy's, Buffalo Wild Wings and Church's Chicken.
Popeyes announced Aug. 27 that the sandwiches were sold out but did not hold up its white flag just yet, pinky-swearing that they would return for good. On Monday, the return date of Sunday, Nov. 3, was announced with a jab at Chick-fil-A, which is closed Sundays, suggesting the war is far from over.
For Columbia, it might be more appropriate to say "the sandwich is here" instead of "the sandwich is back" because it never came in the first place. Riddell said the reason for this was the Popeyes locations here did not have the product or the equipment for it.
Riddell said he is anticipating a rush Sunday similar to when the store opened.
"I hired a couple of new people to help us get through this because we're expecting to sell quite a few," Riddell said.
Riddell said he is not worried about the stores running out of the sandwiches because Popeyes waited long enough to ensure it had a surplus ready. The first time around was different.
"They weren't anticipating this whole sandwich war," he said. "It spread like wildfire."
While the sandwiches will not be available until Sunday, the Popeyes employees here will be the first to taste it Saturday "to know how it tastes and what they're selling to people," Riddell said.
Both Columbia Popeyes locations are open from 10:30 a.m. to 10 p.m. every day.