Through creativity and fan interest, quidditch is no longer just a fictitious sport from the Wizarding World of Harry Potter.
College students across the U.S. have created a real-life version of the game that follows the rules of the Harry Potter sport, but without the flying brooms.
MU has a 15-member team that is traveling to Indiana this weekend for a tournament. The team also plans to travel to places such as Omaha, Nebraska and Salt Lake City for regional and national competitions during the school year.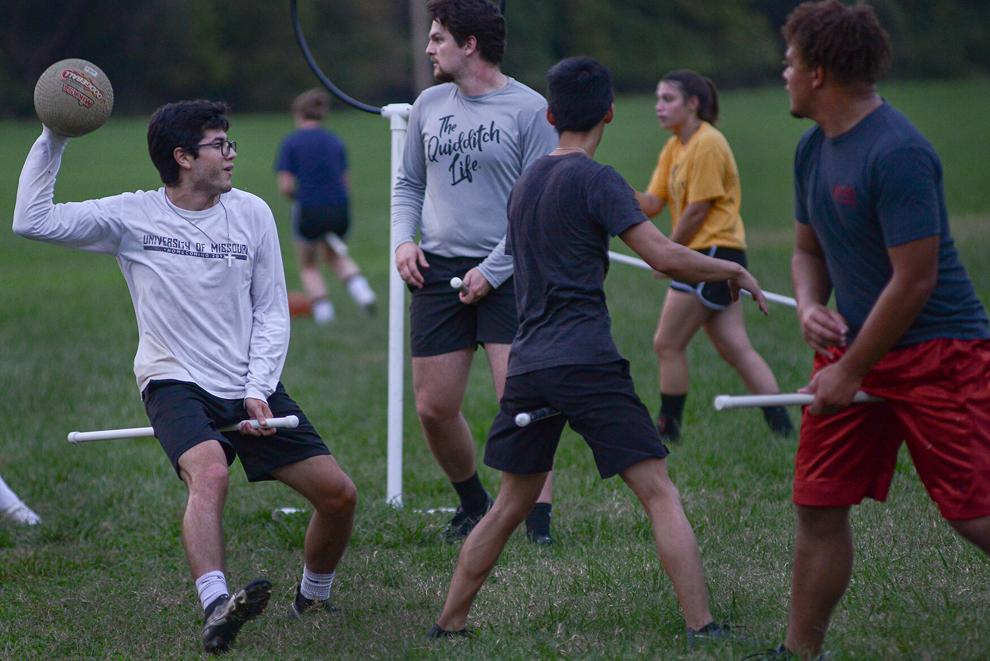 Vincent Reyes, senior and head captain of the MU Quidditch team, said that at first he was hesitant about joining the sport.
"I kind of thought it sounded really nerdy, and so I didn't really want to do it," Reyes said. "Then I saw a documentary on quidditch. I decided right then and there that this had to be my whole life basically."
The game consists of six players on each team: two beaters, three chasers and a keeper. A seventh player, known as a seeker, comes in at the 20-minute mark. The seeker's sole responsibility is to catch the golden snitch, which is a small ball with wings.
The keeper acts as a goalie, guarding three hoops at one end of the field. The chasers try to score points with a ball known as a quaffle while running up and down the field. And the beaters throw another type of ball known as a bludger to try to knock out their opponents.
Instead of carrying brooms, players move about the playing field holding PVC pipes that are about 36 inches long. The simulated brooms must stay between players' legs at all times for the competitors to be considered "on broom."
Senior and quidditch team co-captain Robbie Wallace has played the sport since freshman year.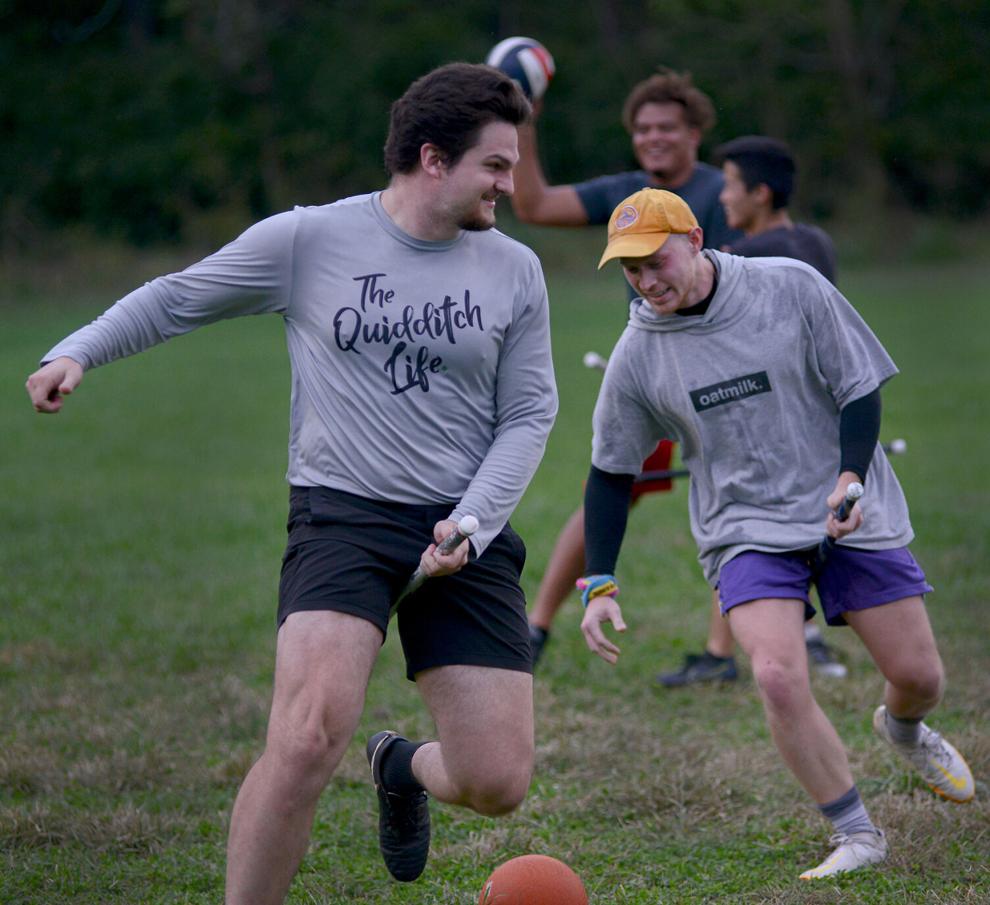 "You still get your occasional big Harry Potter fans," Wallace said, "but for the most part, it's people that want to stay active and enjoy what we're doing."
Reyes described the sport as a combination of rugby, basketball and dodgeball. Key elements of each sport, like tackling, passing and teamwork are involved in quidditch, he said.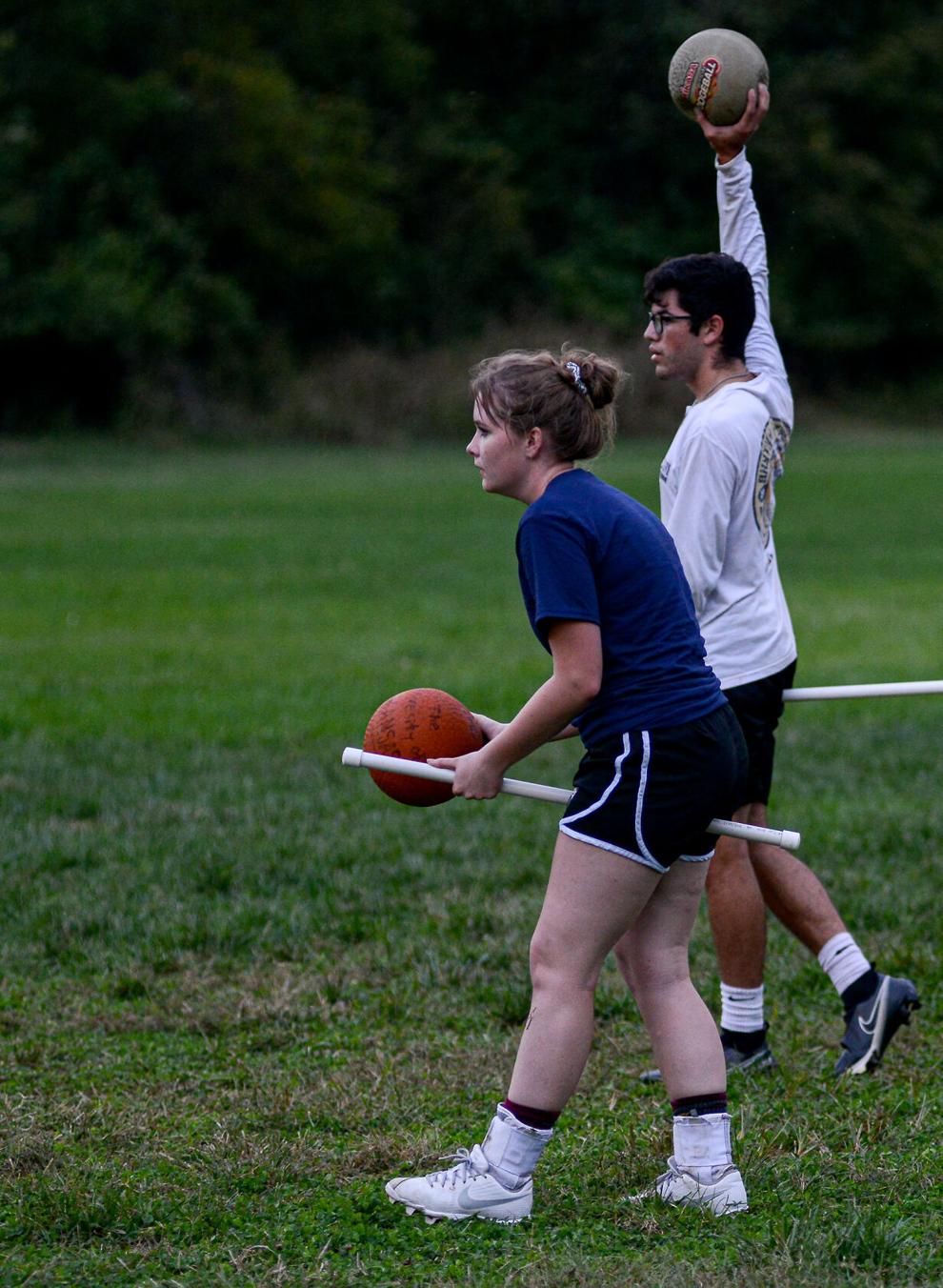 "Quidditch is very chaotic," Reyes said. "It's really hard to understand if you don't know what's going on."
Reyes and Wallace say that the sport has earned its own identity outside of the Harry Potter franchise — and it's more like a sport of its own.
"I always tell people that if you're into quidditch only for Harry Potter, you're going to get burnt out of it," said Reyes.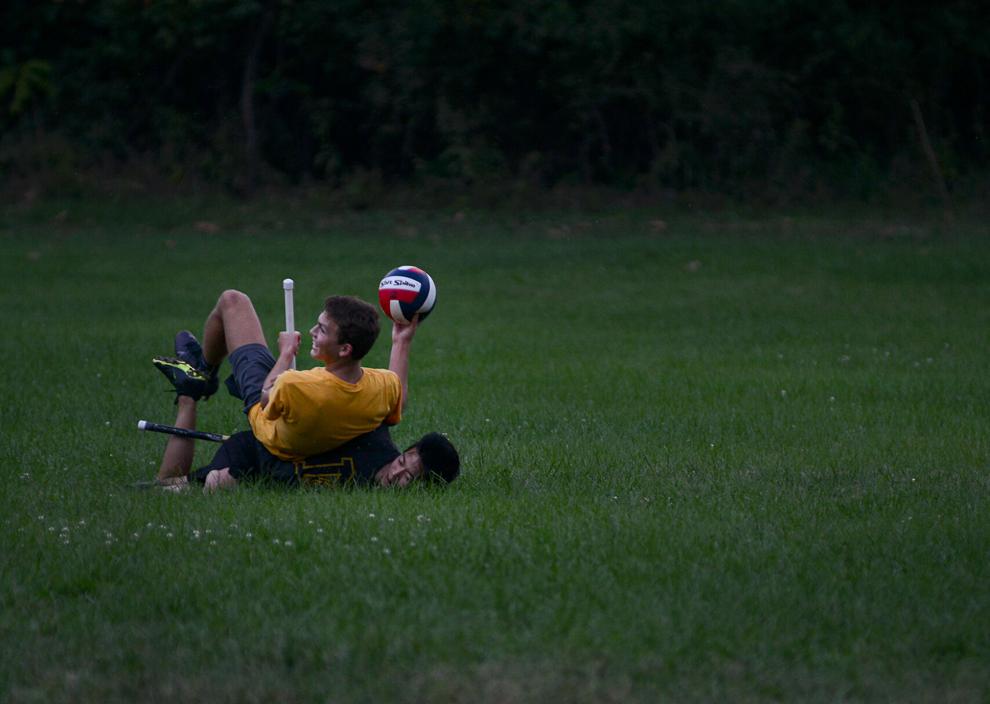 The team has a successful track record. It made appearances at a national competition for four consecutive years starting in 2014. In 2017, the team was ranked third best in the nation.
MU Quidditch fosters a judgment-free environment, players said, where fans and athletes alike can express their love and devotion to the game.