Kara Fitzgerald worked at a popular fast food restaurant in the St. Louis area from the fall of 2017 to the spring of 2018. A week and a half after the 28-year-old came out as a transgender woman, she was fired.
"They claim they didn't fire me because I was trans," she said, "but they also couldn't defend the fact that I was being clearly discriminated against."
Fitzgerald said her coworkers attempted to bar her from using the women's restroom and refused to address her by her chosen name.
In the days between Fitzgerald coming out and her termination, the harassment escalated into a threat of physical violence.
Under current Missouri law, even if Fitzgerald could prove that her termination was a direct result of her gender identity her former employers would not be held responsible, because sexual orientation and gender identity are not protected classes.
High stakes
On Tuesday, the U.S. Supreme Court opened its new session by hearing a set of cases that call into question whether gay and transgender Americans are protected by Title VII from discrimination in the workplace.
Title VII of the 1964 Civil Rights Act protects against employment discrimination based on race, color, religion, sex and national origin. These categories are known as protected classes.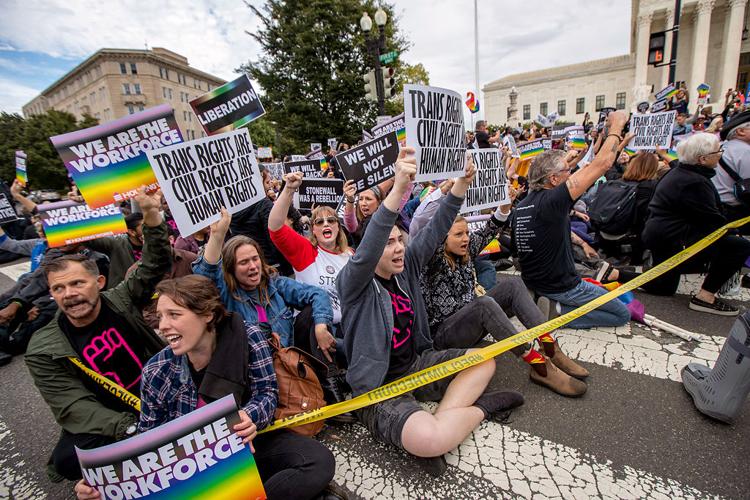 "The stakes are really high in this, and it's just as significant as marriage cases were for LGBTQ couples," said Karis Agnew, field director for PROMO, a Missouri-based LGBTQ advocacy group.
The court heard cases of alleged discrimination: Altitude Express Inc. v. Zarda, Bostock v. Clayton County and R.G. & G.R. Harris Funeral Homes Inc. v. Equal Employment Opportunity Commission.
"If the Supreme Court hearing goes negatively for the trans community in Missouri, the level of workplace protections for transgender people will be next to nothing," St. Louis queer labor organizer Niles Zee said.
The court combined the cases of Bostock and Zarda, both of which involve employees being fired due to their sexual orientation.
R.G. & G.R. Harris Funeral Homes Inc. v. Equal Employment Opportunity Commission centers around Aimee Stephens, a transgender woman from Detroit, who was fired from her job shortly after sending her boss a letter to let him know she was going to begin openly transitioning.
Five of the U.S. Circuit Courts have ruled that discrimination based on sexual orientation and gender identity are protected by Title VII, while only one circuit court, the 10th, has explicitly ruled that it does not protect LGBTQ workplace discrimination.
In August, Missouri Attorney General Eric Schmitt added his signature to an amicus brief which said that Title VII was not meant to be applied to sexual orientation or gender identity.
"Title VII prohibits only 'sex' discrimination, and the plain meaning of 'sex' is biological status as male or female," according to the brief.
Chuck Henson, a professor at MU School of Law who specializes in employment discrimination and the history of Title VII, said the fight for equal rights cannot be won or lost in one court decision.
He compared the fight for LGBTQ equality to that of sexual harassment in the workplace and how he has seen the culture change in the past 30 years.
"The idea that we're going to change our culture, as if a switch might be flipped and all of a sudden things change," Henson said, "is simply not how things work."
Equality in Missouri
For the past 21 years, the Missouri General Assembly has considered variations of MONA, the Missouri Nondiscrimination Act. MONA would add sexual orientation and gender identity to Missouri's Human Rights Statute, protecting the queer community from discrimination in public accommodations, housing and employment.
According to the Transgender Law Center, 3.8% of Missouri's total adult population, or about 180,000 individuals, identifies as LGBTQ.
Missouri is one of 23 states which received a negative rating on gender identity protection from the Transgender Law Center, meaning that trans Missourians:
Are not protected from bullying and discrimination in schools.
Can be denied vital transition-related healthcare by their insurance.
Cannot easily change their gender marker on certain legal documents.
Can be fired, evicted or kicked out of public places.
"We have trans Missourians who navigate life in fear of discrimination," Agnew said.
Agnew said whichever way the court rules, MONA would still be needed to "expressly say that people are protected in employment, housing, public accommodations and to say that sexual orientation and gender identity are protected classes."
A range of discrimination
Last July, when Jaymes Clevenger began his summer job at a drive-thru restaurant outside Kansas City, he was relieved to have a manager who made sure his new co-workers knew his pronouns.
"They made it so that it was a conversation that I only had to have once with the one general manager," Clevenger said.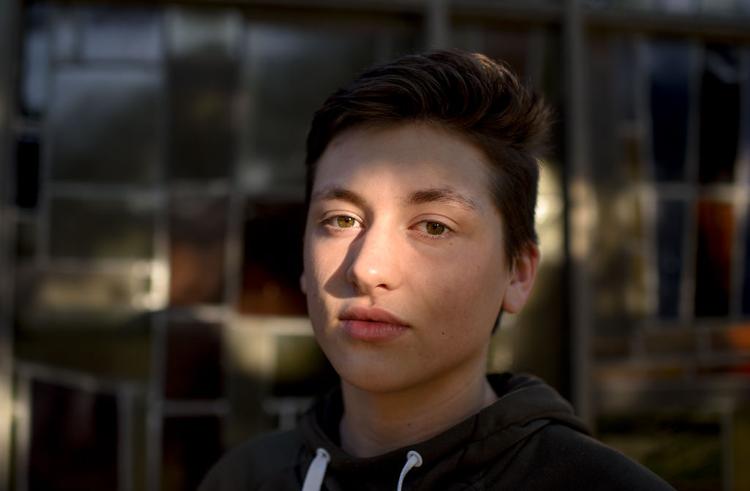 Clevenger, a trans man in his sophomore year at Stephens College, said despite his manager's best efforts, some of his co-workers did misgender him. When he asked them to use his correct pronouns, he often was treated like a nuisance.
"People act like you're the biggest pain in the butt," Clevenger said. "They don't realize the emotional toll it has on me when they misgender me. They act like it's such a daunting task to say 'he' when they refer to me."
Misgendering, or the act of referring to someone using a word or pronoun that does not match their gender identity, is a common form of transphobia in the workplace.
Kasper Ramirez, a queer sophomore at Stephens College, said correcting coworkers who misgender him can be exhausting.
"Having to fight for that," Ramirez said, "it broke me down a little bit."
Agnew said that the reports PROMO receives from around the state reflect a lack of understanding for how actions like misgendering affect trans people.
"A lot of it's just simply not understanding what it means to be transgender," Agnew said. "There are a lot of opportunities for that misunderstanding to become discrimination, even without that intention."
Amy Jade, a 25-year-old trans woman from St. Louis, said misgendering is not always because of a lack of understanding.
"When it's done out of ignorance, I'm safe," Jade said. "There are times when it's done very barbed, and there is a violence that can come with misgendering."
Nearly 1 in every 10 trans people reported a physical attack, according to the 2015 National Transgender Discrimination Survey.
According to the survey, 15% of trans Americans reported being verbally harassed, physically attacked and/or sexually assaulted at work in the past year.
Late Tuesday afternoon after the court's session, many supporters of transgender rights were anxious over which way the judges would rule. Agnew said PROMO remains optimistic based on the support of many of the lower courts.
"I think that everyone should really be hopeful in this space," Agnew said. "The law is on our side."
Supervising editor is Mark Horvit.