COLUMBIA — A Springfield legislator has introduced a bill that would expand protection for student journalists — in part as a response to the widely publicized free speech tussle during protests on MU's campus in November.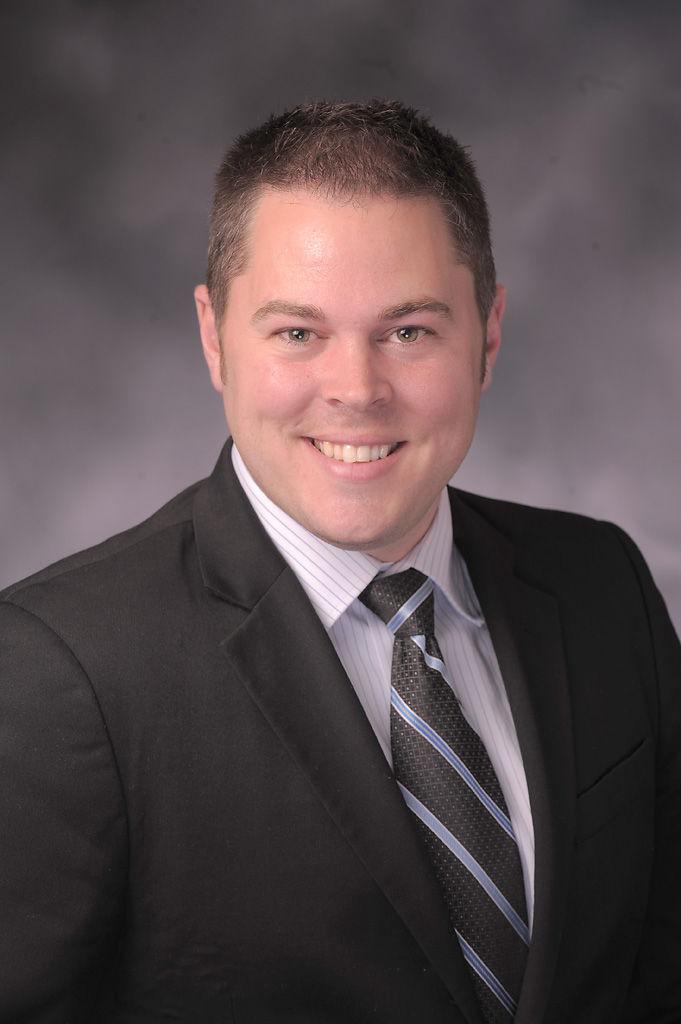 The bill, named the Walter Cronkite New Voices Act after the Missouri native and former CBS Evening News anchorman — was written by Republican Rep. Elijah Haahr to help ensure the freedom of speech of public high school and college students who work for school-sponsored media.
Missouri drew national attention in early November when students at MU protested about racism on campus. UM System President Tim Wolfe and MU Chancellor R. Bowen Loftin were swept out of office.
Haahr had been thinking about sponsoring the legislation after talking to a former professor who asked him to craft a bill like one that became law in North Dakota. 
Then he saw the widely disseminated video of MU assistant communications professor Melissa Click trying to keep two journalists from shooting pictures and video of the protesters on Mel Carnahan Quadrangle.
Haahr said he thought that Click "in many ways, overstepped her boundaries trying to keep student journalists out of the area and prevent them from doing their job. This redoubled my efforts to write the bill." 
In 1988, the Hazelwood v. Kuhlmeier U.S. Supreme Court case decided the role of school administration and staff control over what is published through school-sponsored media in public schools.
Attorney and MU journalism professor Sandy Davidson said the conflict arose after student journalists were told by school administrators that they could not publish articles about sensitive issues such as divorce or teen pregnancy.
The Supreme Court ruled that educators do not violate the First Amendment by exercising editorial control over the style and content of student speech in school-sponsored expressive activities so long as their actions are reasonably related to legitimate pedagogical teaching concerns, Davidson said.
Haahr's proposed law would restore "that sensible middle ground that used to exist before the Hazelwood decision," Frank LoMonte, executive director of the Student Press Law Center in Washington, D.C., said.
LoMonte also said the law would quickly resolve free speech disputes in Missouri public schools. It wouldn't end censorship, he said, but a checklist in the law would help resolve disagreements.
The proposal would prevent school administration or staff from exercising censorship over student media, except if students are trying to publish libelous or slanderous material, invade privacy, violate state or federal law or incite students to create a clear and present danger to the institution.
Haahr said the First Amendment does not reach everywhere. For example, the U.S. Supreme Court has said that when students are in school, their speech can be considered school-endorsed, which does not give students the same freedoms as the First Amendment. That makes his legislation necessary, he said.
But the bill doesn't address every sticky problem that student-produced media creates, Jim Roberston, past president of the Missouri Press Association and managing editor of the Columbia Daily Tribune, said. A weakness of the bill is that it doesn't address the role of a media adviser, such as a football coach who does not know journalism ethics.
"Sometimes, especially in small districts, the English teacher or football coach is designated media adviser," Robertson said. "In cases like that, you have to wonder whether administrators won't have de facto veto power."
Davidson wondered whether there will always be some ambiguity about what is a "sensitive issue."
In the Hazelwood case, "the Supreme Court said under the First Amendment, schools could still have this broad power of control over anything that could be considered a sensitive issue," she said. "The Supreme Court even said that a sensitive issue could be whether or not Santa Claus existed."
The Missouri School Boards Association has expressed opposition to the bill, association chief of staff Brent Ghan said.
"This bill could prevent teachers and administrators from exercising their educational responsibilities when it comes to teaching student journalists," Ghan said. "In the real world of journalism, reporters do not have sole authority to determine the content of the stories they are producing."
Ghan said he thinks teachers should act as editors of student journalists' content just as professional editors would.
Haahr said the Missouri Journalism Education Association, the Missouri Press Association and the Missouri College Media Association have said they will help support the bill.