Darrius Davis has become a disciple of the helmet.
After he got a new job at the Columbia Department of Solid Waste a few years ago, he finally saved enough to buy his first motorcycle, a 125cc Thumpstar pit bike.
Since that day in 2016, he's been involved in three separate crashes. His first came at Finger Lakes State Park in 2017, while he was trying to help a broken down vehicle, veered on a bad turn and ended up on the ground.
A year later, in December, he was caught in two accidents, one that sent him bouncing off the bike, head-first.
He hasn't broken any bones or had any head injuries. He's always worn his helmet, and his experiences ensure that he won't go without one anytime soon.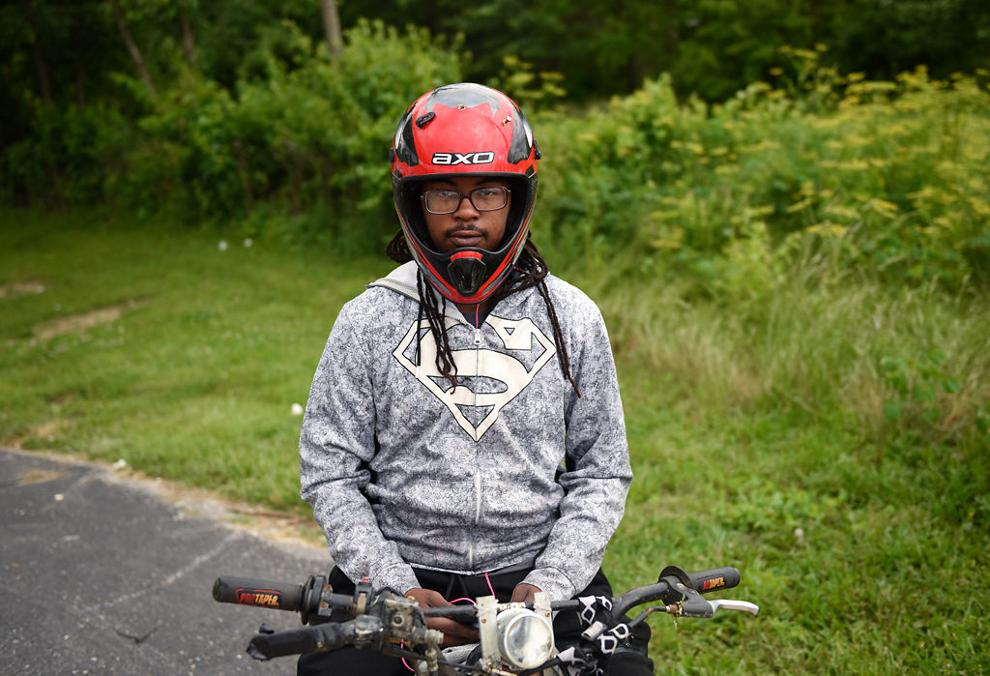 Current Missouri law doesn't even give riders like Davis a choice — if you're operating or riding a motorcycle, you must be wearing a helmet.
A bill waiting on Gov. Mike Parson's desk could change that.
Senate Bill 147 started as legislation to adjust vehicle registration deadlines in the state. But after a mountain of amendments and a House committee hearing, it developed into an omnibus of sorts, covering everything from vehicle inspections to left-turns on one-way streets at red lights to the creation of a "Towing Task Force."
Deep in the bill is a stipulation that any qualified motorcycle operator over 18 and covered by health insurance is no longer required to wear protective headgear.
If signed off on by Parson, Missouri would have among the most lenient helmet laws in the country.
Old issue, new outcome
The helmet law is an old enemy of riders' rights groups. In Missouri, they've lobbied for over 20 years to repeal it.
It's reached the governor's desk twice before — once in 1999, when it was vetoed by Democratic Gov. Mel Carnahan.
Ten years later, it was back, this time with Democrat Jay Nixon sitting behind the governor's desk, and it was vetoed again.
In 2019, however, Missouri government looks very different than 10 and 20 years ago. Republicans hold hyper-majorities in both chambers of the General Assembly and the governorship.
Conservatives control the agenda, and debates between Republicans on just how conservative legislation should be are just as common as debates between the two parties. Only one Democrat, state auditor Nicole Galloway, holds a statewide office.
Riders' rights groups seized the opportunity to lobby conservative legislators on the helmet issue. Their main arguments? Statistics about motorcycle helmet safety are not to be trusted, and the government should stay out of their lives when it comes to motorcycles.
The same word kept coming up.
"Freedom," said Tony Shepherd, legislative director for A Brotherhood Aimed Towards Education Missouri, a riders' rights group.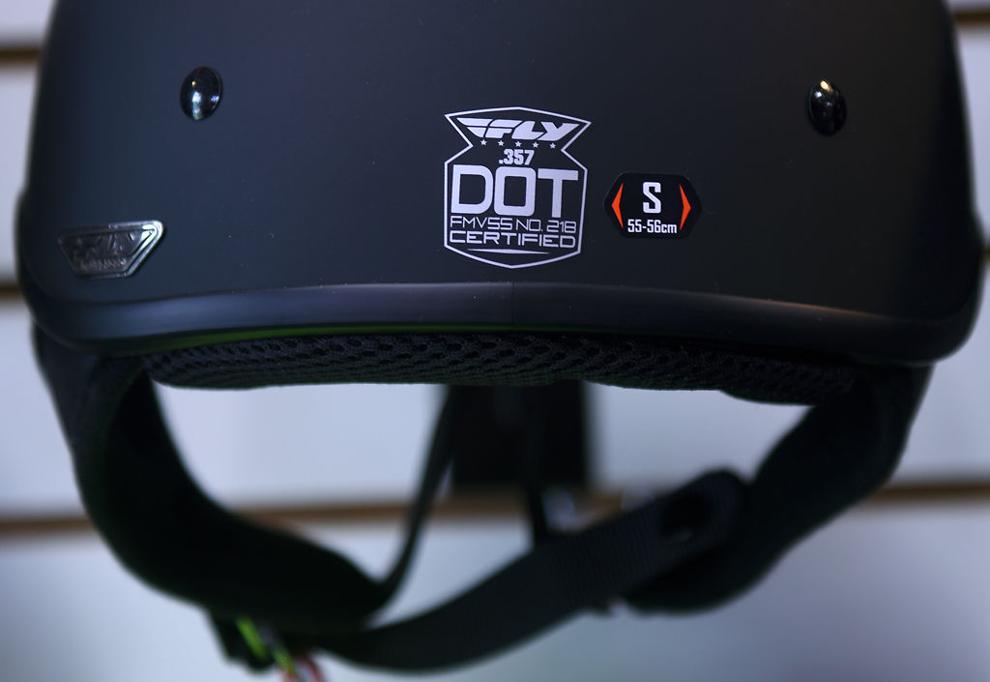 "Freedom is definitely one of our goals."
Shepherd was on the forefront of the lobbying effort about this issue during the 2019 legislative session. He kept in constant contact with senators and representatives in Jefferson City, sometimes sitting in the chambers' galleries, all to ensure a repeal and regain what he believes to be his personal right.
"I'm all for getting the government out of my life," he said. "I'm old enough, I'm responsible, I think I know what I'm doing … at least I hope I do."
He got his wish on May 16 when the Senate read the bill for the third time. Just hours beforehand, the chamber had entered the national spotlight and passed an eight-week ban on abortion.
As a result, helmet law repeal certainly wasn't the biggest news of the day. But that didn't mean there wasn't debate.
Sen. Bill White, R-Joplin, voted against it on the basis of "fiscal responsibility" and Medicaid costs associated with injuries. Sen. Jason Holsman, D-Kansas City, a motorcyclist himself, argued in favor of repeal.
Other Democrats provided personal anecdotes about motorcycle crashes and deaths — the repeal was called "irresponsible" and contrary to the "pro-life culture" Republicans frequently referred to during debate of the abortion ban.
In the end, SB 147 passed 24-12. Now it sits on the governor's desk, awaiting his signature before the mid-July deadline.
Parson has voted in favor of this issue in the past, and nearly all stakeholders expect him to sign it.
So what exactly changed this year that led to its success? Nobody seems to know. Shepherd called it "a perfect storm."
"If you can figure that out, good luck," he said. "We're just as shocked."
Human and economic costs of repeal
Motorcycle safety and awareness are a major focus for Missouri's Department of Transportation. Every May, the department puts on a Motorcycle Awareness Month campaign, sharing resources, statistics and tips for riders and drivers.
It was convenient timing, coinciding with the repeal making its way through the General Assembly — but it was not intentional.
"The timing of it fits in well with the legislative session here in Missouri," said Jon Nelson, assistant to the state highway safety and traffic engineer at the Missouri Department of Transportation.
"But we're going to promote and support motorcycle awareness out there on the roadways, regardless of what's going on with any potential legislation," Nelson said. "We feel like motorcycle safety is a significant piece of our efforts here in the state."
It's easy to see where the department stands on the issue. Scroll down just a bit on a MoDOT website called savemolives.com, and you'll see a few statistics displayed prominently:
11% of all 2018 Missouri fatal crashes involved a motorcycle.
79% of 2017 motorcycle crashes resulted in injury or death.
98% of deaths in 2017 motorcycle crashes were the riders themselves.
107 Missouri motorcyclists were killed in crashes in 2018. This is down from 2017, when there were 115 crashes, but recent years have seen more fatal crashes than ever before.
"I think we would be remiss to not acknowledge the fact that if this does take place, we should expect to see more Missourians die as a result of motorcycle crashes," Nelson said.
In a safety brochure MoDOT makes available through the website, the human cost clear: The state could see a 38% increase in fatalities if the helmet requirement is repealed.
The annual economic cost of motorcycle crashes on Missouri is also significant: $9.1 million per fatality.
Helmets can result in a 37% decrease in the risk of fatal injury and 69% decrease in the risk of head injury.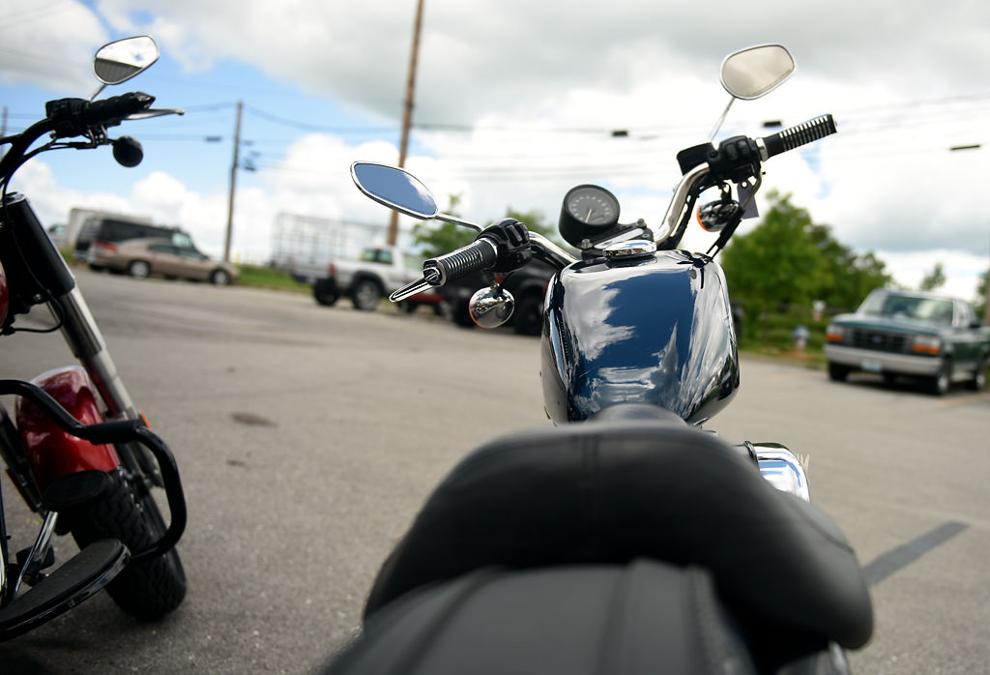 Nelson and the department view the potential repeal of the law as "disappointing," calling it "a step backward" in their efforts to emphasize rider safety and awareness.
But supporters of the repeal still aren't buying it.
Shepherd calls a helmet "a false sense of security." He believes the statistics around the topic are "a whole lot of fallacy."
Joe Widmer, legislative director for Freedom of Road Riders, claims that the idea of a helmet saving your life is a "myth." He acknowledges that they might prevent serious injury, but that's all.
Both Shepherd and Widmer emphasized that this was "a rider's choice." In fact, Shepherd said he and his organization "recommend helmets." That doesn't mean he thinks people should have to wear them.
"We've got some riders that will probably never wear a helmet again," Shepherd said. "That's their choice."
While these riders' rights groups celebrate their legislative triumph, Nelson and MoDOT anticipate more deaths, and they expect to ramp up their education and awareness efforts.
"As Missourians, we need to understand and be aware of (the data)," Nelson said. "For those reasons, we're going to continue to promote and encourage all riders to wear helmets anytime they're riding on the roadways."
Meanwhile, Davis, who plans to wear a helmet despite the repeal, can't believe any of this happening in the first place.
"That's kind of a crazy situation to even be thinking about, even allowing a person to ride a motorcycle without a helmet," he said.
"I just don't understand how lawmakers would even pass that. It's like taking away a seatbelt law."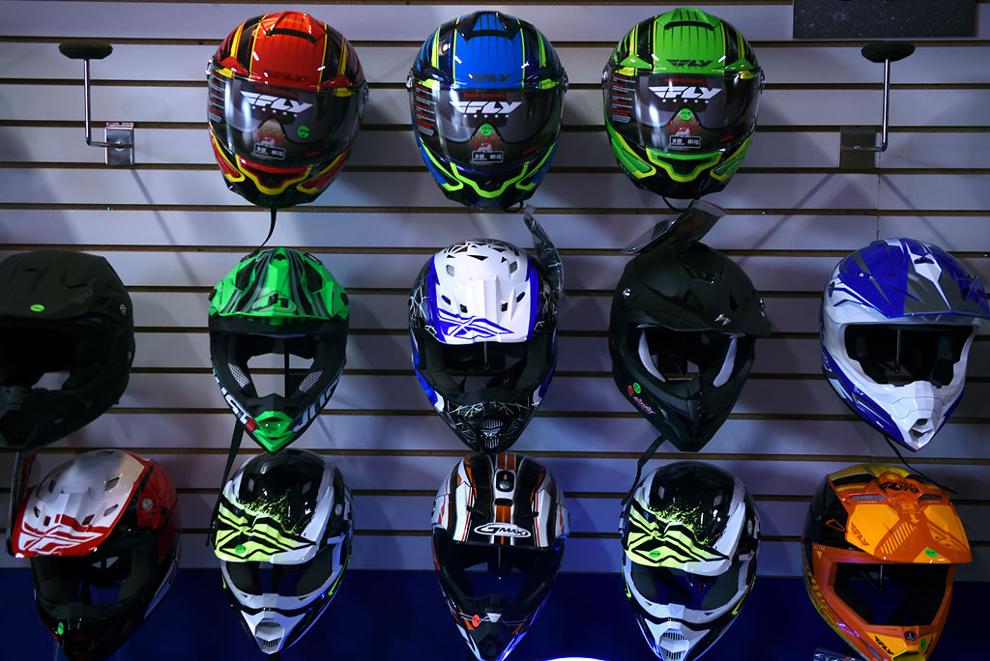 The medical perspective
MU Health Care neurosurgeon Dr. Scott Litofsky can provide a laundry list of potential head injuries and traumas for riders.
"They'll get focal injuries in the brain — that means skull fractures," he said. "If they're not wearing a helmet, it'll be a depressed skull fracture, from where the crash impacts the head.
"They can get bruises in the brain, which are contusions. They can get what are called subdural hematoma or epidural hematoma. They can get something called diffuse axonal injury, which is a sharing injury in the brain related to deceleration of the head during the act."
Long story short, riding a motorcycle provides abundant risk, especially to the head and brain.
Litofsky knows that better than anyone, but he's sympathetic to the rider's experience. He and his parents used to ride when he was a teenager, and his mom was once thrown off of her motorcycle when a car swerved out in front of her.
When the dust had settled, there was a crack in her helmet where her head had hit the pavement — but her head was OK.
"Helmets have been shown to prevent injury for football players, for bicyclists, for people riding skateboards," Litofsky said. "From a medical perspective, it's clear that when we have a patient that's involved in a motorcycle accident and they're wearing a helmet, they're going to do better than if they had that same accident, same circumstances, etc. without one."
If the law is repealed, Litofsky said he has no doubt that the number of patients he sees for head trauma after motorcycle crashes will increase.
Davis might not be a neurosurgeon, but he still believes a stricter helmet law is common sense.
"It's obviously true. Head trauma is what's going to hurt way more than getting something like road rash. If you slide into a curb head-first, the helmet sure would have been nice."