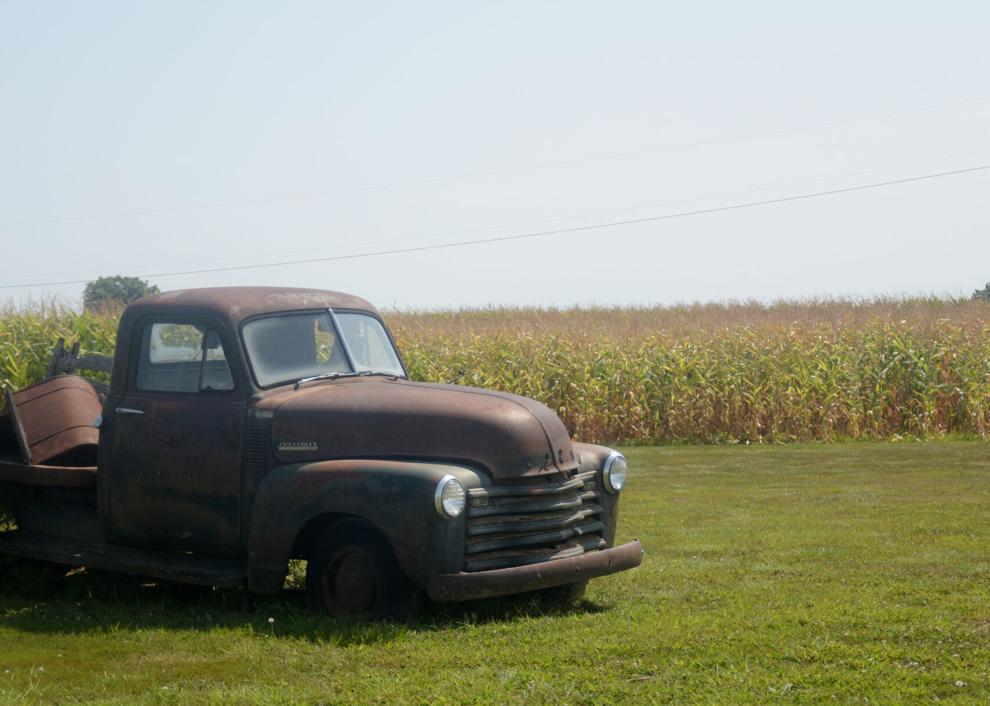 In 1792, nine years before Thomas Jefferson was elected president, Joseph LaPlante settled on a farm in New Madrid County, Missouri.
More than 200 years later, that family farm is still in the hands of the LaPlante family.
Not many farms in Missouri have remained in the same family for generations, but this year the oldest ones were identified as part of the state's bicentennial.
Now called Missouri Founding Farms, just 30 across the state have operated continuously under one family since before statehood in 1821.
The Missouri Farm Bureau partnered with MU Extension and the College of Agriculture, Food and Natural Resources to locate family farms in continuous operation for at least 200 years.
They combed through records of 10,000 century farms — those under the same family for 100 years — to find these very few bicentennial farms.
None are in Boone County, but the closest include two in Moniteau County, one in Cole County, another in Gasconade County and a fifth in Miller County.
The Flint Hill Farm
Ruth Campbell's organic farm, the Flint Hill Farm south of Russellville, is one of them.
At the foot of the property lies the Campbell family cemetery where Ruth Campbell's ancestors, including original owner James Campbell, are buried. He was given a chunk of land after military service and came with his second wife to establish the farm in 1823.
Ruth Campbell now cares for the family property where she raises heritage breed livestock: American Milking Devon cattle, Wessex Saddleback pigs and Cotswold sheep. She practices selective breeding, known as animal husbandry.
"I want animals that are able to survive without a lot of care," she said. 
The farm allows her to be fully self-sufficient, although its remote location means she spends many days alone. She doesn't seem to mind. After she divorced and quit a job in technology, she moved from St. Louis to take over the farm in 1992.
The original Campbell family home is still standing, and she is now undergoing the lengthy process of restoring it. Her brother, Bill Campbell, describes her lifestyle as off the grid.
She says she got that independent nature from her father: "We both liked animals, and we were both kind of quiet people.
"My dad was very mechanically inclined. We could go to the state fair and look at the new machinery. He would study it and then come home and build those things for himself."
She said her parents took good care of her, her brother and two sisters. 
"They were stingy, but there was always money for musical instruments or books," she said. "They were big on education."
The Campbell girls were the ones kept on a tight leash.
"The girls had to wear dresses," Ruth Campbell said. "My dad didn't believe in pants."
Even though she wasn't living on the farm when her mother died, she received a share of it.
"I had arranged my life so that I was never coming home," she said.
But she wanted to make sure the farm was looked after properly, so she moved back to Russellville.
When she returned to run the farm, she said it was like she had never left. But it has been a struggle to maintain and improve it.
"I had to start over from scratch," she said. "With various finances, it was really rough. I came close to losing it."
Today she is concerned about climate change and its effects on the future of the property.
"Growing up, I don't remember the summers ever being this hot," she said.
Because pigs don't sweat, she must spray them with water to cool them down several times a day. 
"This is why I can't vacation," she added with a laugh.
The Clay Family Farm 
Another Missouri Founding Farm lies just west of the Missouri River near Jamestown in an abundantly green area where a cell phone signal is hard to find.
Jeremiah Clay arrived on this spot in 1816 to establish a trading post. Since then, eight generations of the Clay family have called it home.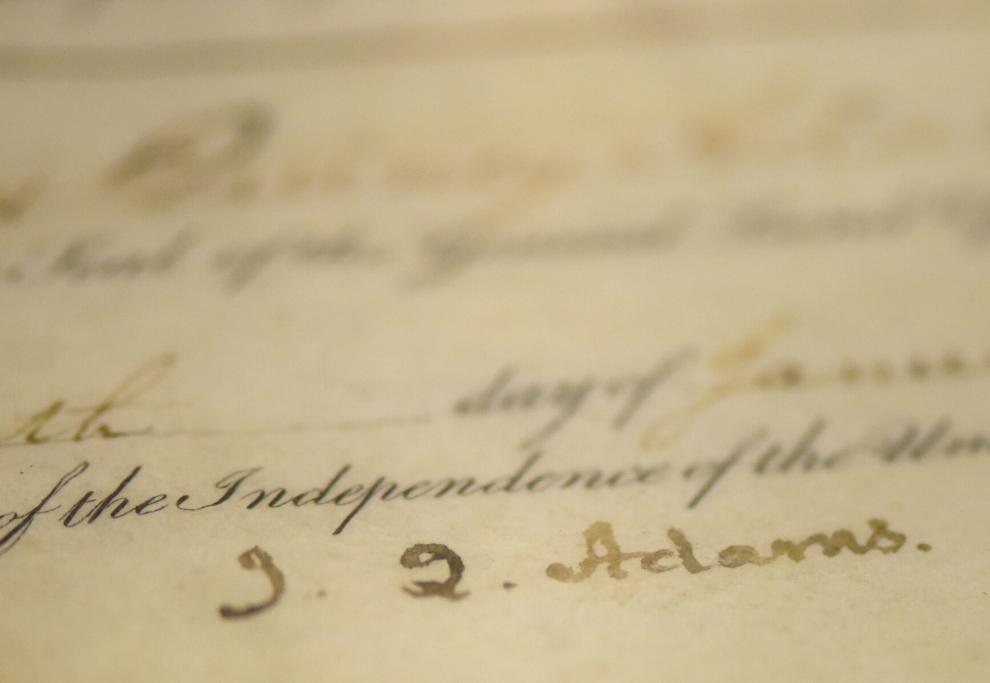 Inside the office, a glassed window case is filled with rows of dusty antiques and family memorabilia. There is the framed land grant certificate signed by John Quincy Adams, a violin in a velvet-lined case, a flyer from the Lupus Street Fair in 1914 and an old wall phone. 
"Do you want to know what our phone number was? Two longs and one short," said John Clay about the way ring tones were assigned to users.
John's son, Andrew, runs the day-to-day operations of the farm, including maintaining fields of corn and soybeans. But John Clay has worked on the farm since he was a child, starting as a bookkeeper.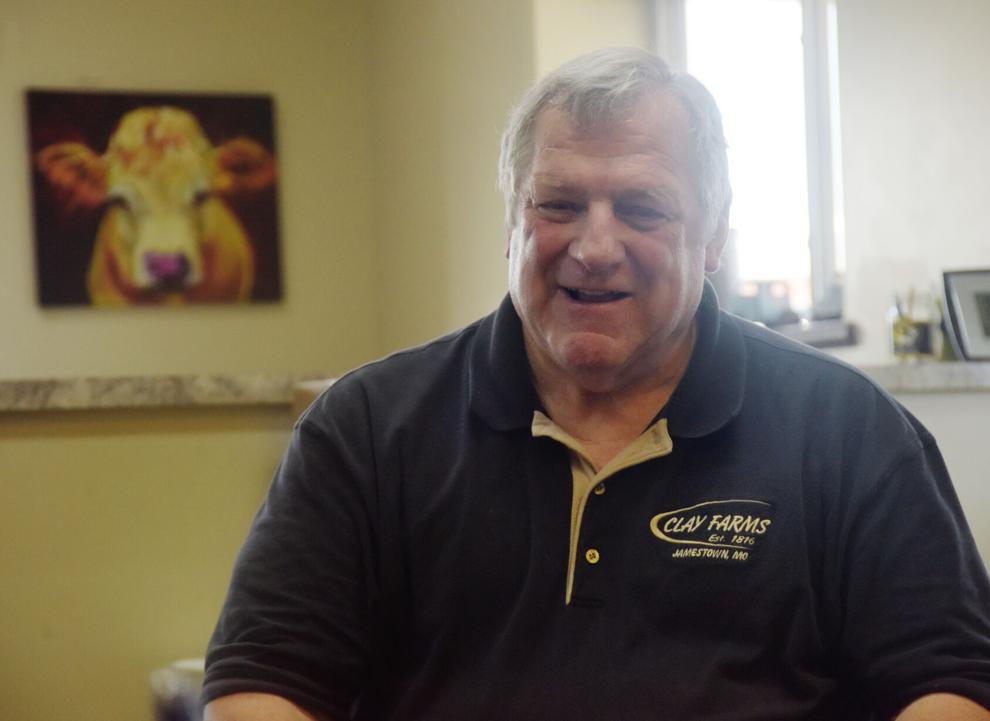 He recalled the way his father and uncles worked long, hard hours, ate huge lunches and found shade trees for afternoon naps. After college, he decided to forgo his dream of teaching and run the farm. 
"I was the only Clay left in the family, and I didn't know if I was cursed or blessed," he said. 
He purchased more land and started the Jamestown Agri Service, a farm supply store.
"My father thought we should downsize, and I realized it would be really bad for business," he said.
The ability to evolve and diversify has been instrumental to the Clays' ability to remain on the family farm all these years.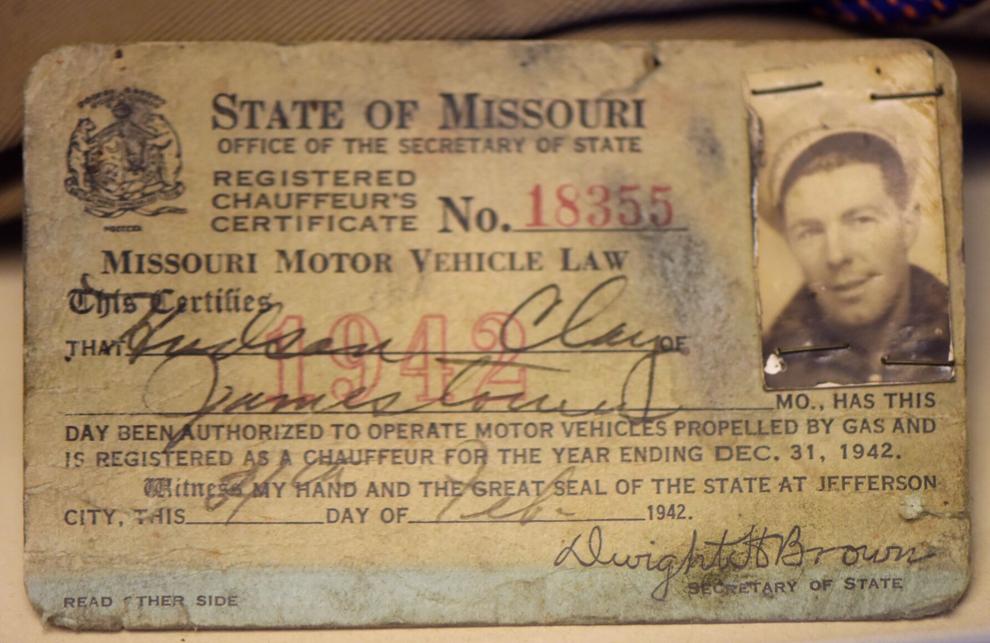 "We are seeing more rapid change, and we are aware of it because of communication," John Clay said. 
He gave a prime example: After graduating from college, he was given a Texas Instruments pocket calculator that wouldn't even fit in his pocket. 
"Now our machines drive themselves," he said.