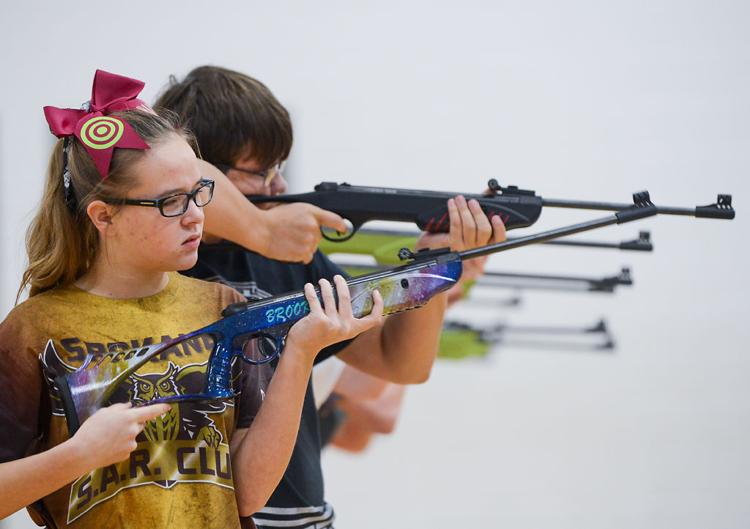 The sun is setting as four teenagers line up, tensing as they wait for the signal.
"Pull!" A gunshot rings out. "Pull!" More gunshots thunder.
Poplar Bluff High School's trapshooting team is practicing on a Saturday evening in November at a gun club, part of a bonding event for members and their parents.
The team has grown in recent years from eight to around 30 members, competing in more competitions and winning accolades and awards.
All this growth, coach Sandy Pike said, wouldn't be possible without the National Rifle Association Foundation.
"We couldn't have done it without them," she said.
Donations from the NRA foundation to Missouri schools and 4H programs have increased in number and size since 2010. In that time, donations from the NRA to Missouri schools have increased from $29,100 to $158,000. Missouri's 4H programs also receive the most money of any midwest state. These funds are often used to promote shooting sports and gun education.
The team is one of nearly 80 school-supported organizations in Missouri that received grants from the NRA Foundation from 2010 to 2017. That includes high school shooting sports and other clubs, as well as 4-H organizations associated with the University of Missouri.
In fact, Missouri was the top Midwest state — seventh in the country — in the amount of NRA Foundation money given to schools and 4-H groups this decade as of 2016, according to public tax records and data obtained by The Associated Press.
Records show that the amount of money going into both Missouri 4-H programs and K-12 schools has increased dramatically — by more than 600% — from 2010 to 2017.

The funding, the NRA said, is to promote firearm safety and marksmanship. Some experts say it's an attempt to create the next generation of gun owners and potential NRA members.
"The NRA and the gun industry are facing an existential crisis, which is that fewer and fewer young people are interested in guns," said State University of New York College at Cortland political science professor Robert Spitzer. "They are working more and more to try and interest new generations of young people because gun owners are the core base of both the NRA and the gun industry."
Where the grants go
Much of the grant money given to her team, Pike said, was used to pay for equipment and infrastructure.
"Guns, trailers, things needed to grow our team," she said. "Before that, there was not really enough to handle the students who wanted to participate."
Statewide, grants typically are used for such purposes, from purchasing equipment to improving shooting ranges. Applications for the grants are open yearly, and the support can either be disbursed as cash or as supplies and equipment.
The foundation aims to "promote firearm safety, improve marksmanship and educate the public on the historic, artistic and technological significance of firearms," said NRA spokesperson Lars Dalseide on why grants are given. "Every year, the foundation donates millions of dollars to groups throughout the country who focus on such activities."
Between 2010 and 2017, about $1.2 million was given to K-12 schools and 4-H's in Missouri. Poplar Bluff High School received the most in that time period out of all K-12 schools, a total of around $42,000 from three grants.
Right now, Pike said, the gun club that hosts the team's practices is applying for another grant to help build a storm shelter.
MU Extension is also a big receiver of the grant money, thanks to its 4-H program, which focuses on youth development across the state. Alongside teaching children as young as 8 about photography, crafts and civic engagement, 4-H has a shooting sports component.
"NRA and other grants help provide more than 8,000 youth in Missouri with education focused on the safe and responsible use of firearms, air arms and archery equipment," MU spokesperson Christian Basi said.
The state 4-H foundation, which MU oversees, receives only a small portion of total 4-H funding. In addition, counties have their own 4-H councils, which can apply for grants themselves.
"The National Rifle Association has been a big supporter with grants," said Youth Program Associate Diane Temmen, who works in the Cole County branch. "This (shooting sports) project is able to provide equipment to let the youth practice in several different disciplines and find their passion before families make an investment."
Beyond schools, organizations receiving grants include Boy Scout troops, churches and programs such as the Student Air Rifle Program, which trains school teachers so they can teach air riflery to students.
"We have a very select set of equipment we use," said SAR Program CEO Jake Hindman, who received grants in 2016 and 2018. "We've partnered with the NRA Foundation in Missouri to help schools to purchase equipment kits to use during the program."
Hindman said he plans to apply for another grant soon.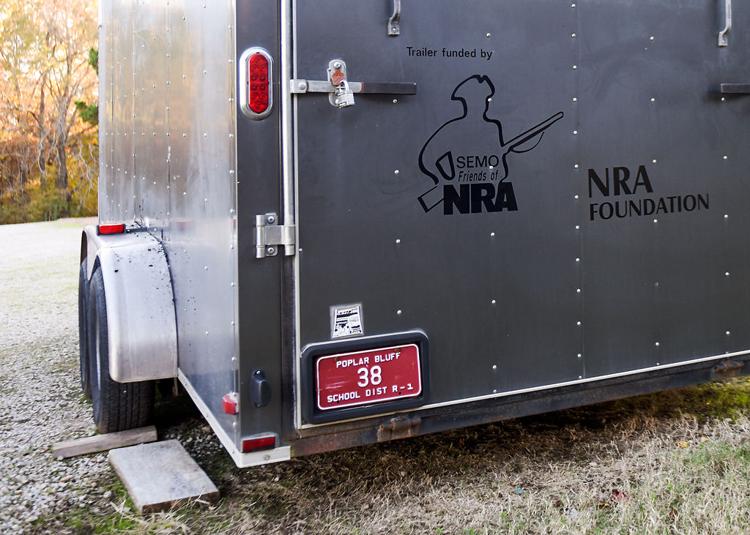 The NRA Foundation isn't the sole source of funding for many recipients. In addition to local fundraising, MidwayUSA, a Columbia-based retailer that sells guns, has played a big part nationwide.
The MidwayUSA Foundation helps "sustain us from year to year," Pike said. "We do a lot of fundraising, but for big things like the trailer, that's where we would go to the NRA, for help with bigger items."
Following the February 2018 shooting at Marjory Stoneman Douglas High School in Florida, that school and some others stopped accepting NRA Foundation funding. Others found no issue.
Pike said she's in the latter group.
"You have to remember, you're in a rural area. Hunting and fishing is what (the students) grew up with," she said. "This area is big on conservation. If the NRA will help us do that, then we're all for it."
When asked if MU ever considered cutting off NRA grants, Basi said, "There has been no decision at this time to change our requests for funding."
More funding, more popularity
There's been an uptick in the number and size of grants from the NRA Foundation between 2010 and 2017.
Poplar Bluff's $42,000 came in three grants, issued in 2011, 2014 and 2015. The second largest K-12 recipient of money was Carthage High's archery team, which got around $36,000, and third was Joplin High School, around $34,000. Both schools received all of their funding in 2017.
Indeed, NRA money to Missouri schools increased from $29,100 in 2010 to nearly $158,000 in 2017, more than five times more.
On the 4-H side, the rise is more dramatic. While Missouri 4-H organizations received just $15,000 at the beginning of the decade, nearly $172,000 was given to 4-H groups in 2017.
Why such a sharp increase?
"We are seeing an increase in overall grant applications submitted and in awards received," Basi said, "as shooting sports and educational programs rise in popularity."
Nationwide, many local 4-H groups have described their shooting sports projects as fast-growing, including Cole County. About a third of all its 4-H members are involved, said Temmen.
"Our program has grown due to the dedication of our volunteers and the members spreading the word," she said. "Archery and shotgun (are) becoming more popular as extracurricular activities in the school."
Enrollment numbers nationwide echo that, said Conrad Arnold, coordinator of National 4-H Shooting Sports. Around 300,000 youth participated nationwide in 2011, while around 430,000 did in 2017, he said.
Missouri 4-H shooting sports have seen an increase, too, going from 6,400 members in 2010 to around 8,000 now, according to Basi.
Hindman said he's been receiving interest from more schools that want to go through his air rifle program; it's expanded beyond Missouri to Pennsylvania and Texas.
"If you look at shooting sports, what they teach, it's safe, a lot of fun and very inclusive," Hindman said. "You don't have to be the tallest kid in class or have the most athletic ability to be able to participate."
Pike echoed similar reasons on why shooting sports are becoming more popular.
"The interest out there is phenomenal. More schools are starting trap teams," she said. "Within two years, we hope the Missouri High School Shooting Sports Association is going to recognize trap as an actual sport, not just an emerging activity."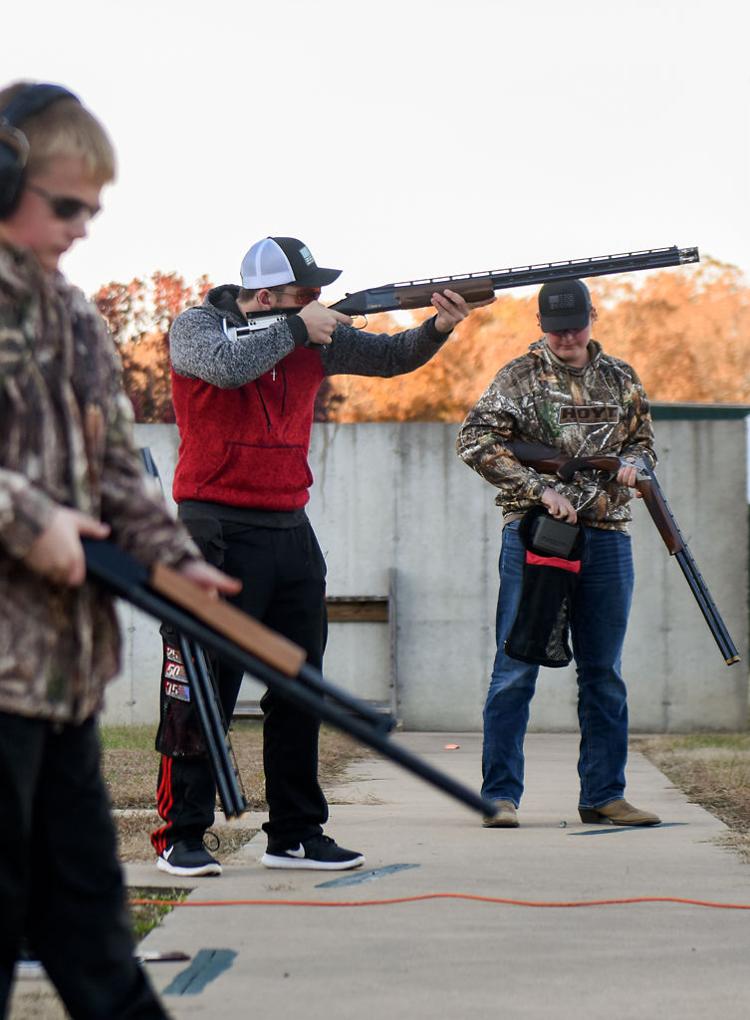 Behind the funding
Youth interest didn't grow on its own, said David Vaught, interim president of the Missouri Youth Sport Shooting Alliance, which developed the SAR Program.
"There are support mechanisms that have assisted with youth shotgun shooting," Vaught said, referring to the likes of the NRA Foundation and MidwayUSA. "I think there was interest, the sport was growing and these organizations stepped in to help the process grow. There was a concerted effort to grow the support, and the sport has responded well."
The money to fund NRA grants comes from events hosted by the Friends of NRA, a fundraising arm of the organization, according to an article in an NRA publication. Half the proceeds go to national programs, while the other half goes to organizations in the state where it was raised.
"The surge in NRA Foundation grants since 2010 can be attributed to an increase of attendance and donations at NRA fundraising events," said Dalseide, NRA spokesperson, adding that it's a sign of increased enthusiasm for the NRA's programs.
Gun politics experts, such as SUNY Cortland's Spitzer, believe there's another reason the number of grants have been increasing.
According to the University of Chicago's National Opinion Research Center, only 26% of people ages 18 to 34 have a firearm in the house, compared to around 38% of those ages 50 and older. The percentage of young people, Spitzer said, has been gradually declining over time.
"That's why the NRA has worked so hard to recruit young people," he said.
University of California, Los Angeles law professor Adam Winkler, who has studied gun policy and the Second Amendment, added that the NRA has been adept at adapting to youth in the past.
"Is (the grant program) about appealing to the next generation? Yes, it certainly is," Winkler said. "Every organization is looking to build a connection with the next generation to remain relevant."
According to a 2017 Pew Research survey, young adults ages 18 to 29 were more likely to cite shooting sports as the main reason for owning a firearm.
Many shooting sports participants and families who spoke to the Missourian were aware of the role the NRA plays in funding.
"The NRA is an amazing organization. They gave us money to buy these three or four trap houses that we have because originally we just had one," said Dylan Hale, 18, part of the Poplar Bluff trapshooting team. "It limited us as a team to grow, but since they gave us money ... , it helped us grow as a trap team, bring more people in, introduce them to trapshooting, introduce them to firearms."
The surge in NRA grants is not strictly a Missouri phenomenon. The Associated Press reported that funding to schools increased nearly four times nationwide from 2010 to 2014.
On-the-ground impact
For 15-year-old Austin Stoner, joining the Poplar Bluff team was more than trying out a new activity. His brother died around the time he signed up.
"They brought me in and just let it be a second family to me," he said. "They've just been here for me. When I'm out here, I know I can trust Dylan with a gun right next to me; we do it day after day."
Wright City resident Gregory Burgess said 4-H shooting sports benefit his 11-year-old son.
"It's getting him outside doing things," he said. "A lot of people are stuck in their phones all the time. It gets me and him together and allows us to do things together."
All these experiences, however, cost money.
Amanda Stapp has an 8-year-old son participating in Cole County's 4-H shooting sports program, specifically in archery. She also volunteers with 4-H, though not in shooting sports.
Some of the money 4-H receives, whether it be from the NRA Foundation or other organizations, was used to purchase bows and arrows for families to borrow, which for Stapp has been a great help.
"If you want to be active in the program but you're not sure if you're going to stick with it, you can try out a bow and see how you like it," she said. "You don't have to commit and buy that first year."
The starting price of a brand new Genesis bow can be $170, Stapp said. An air rifle, Hindman said, can cost around $100, and actual firearms can be significantly more expensive. None of that includes other equipment costs, from storage to ammunition.
So any money, Stapp said, is appreciated, especially since other fees, such as competition, enrollment and gun club fees, pile up.
"The funding is extremely important. It's very helpful as far as being a parent and having to pay for little necessities here and there," she said. "And when you have multiple children finding their interest through the program ... , to have that extra support is appreciated."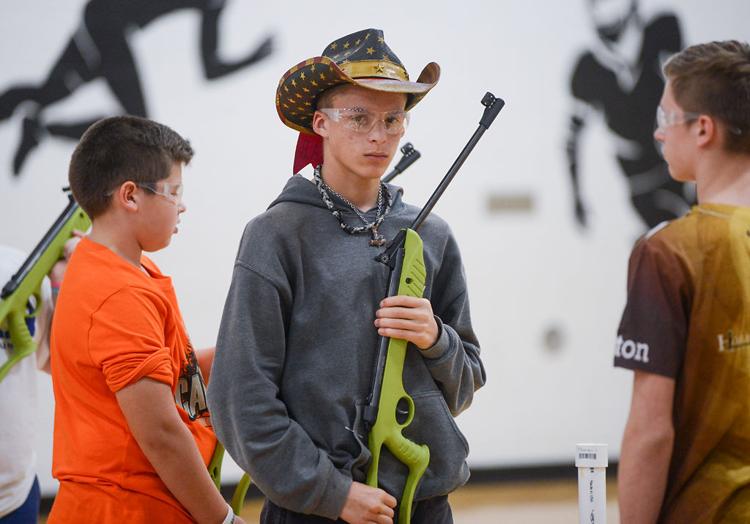 Hindman's SAR Program offers a $1,500 grant to schools to help purchase their equipment, thanks in part to groups like MidwayUSA and the NRA Foundation. The training curriculum it uses requires a specific kit, which costs around $3,200 to $3,300.
"For a school, that kit for 10 students, that kit can add up," Hindman said. "Like we mentioned, partners have been a big benefit for schools to afford the equipment."
All of those are reasons why a low-income family or community may struggle to get its children involved with shooting sports. For MU, Basi said it's all part of a bigger social narrative.
"The money provides equipment to some 4-H members who otherwise would not be able to participate," he said. "This addresses an ongoing access and affordability issue that is experienced across the state in many areas, including higher education."
Any funding to increase the accessibility of 4-H, Basi added, demonstrates that importance.
Ultimately, what's more important to many rural Missourians is the gun culture they live in, no matter who's helping promote it.
"It helps create bonds with people. Families pass it down from generation to generation," Stoner said. "It's a right for us to be able to carry arms, because that's just the way we've done it since our country started."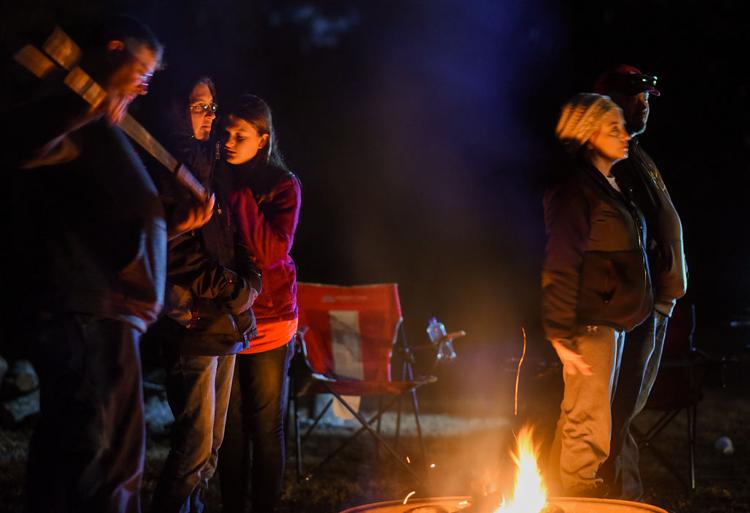 KBIA reporter Seth Bodine contributed reporting.