When the state waived some regulations governing concentrated animal feeding operations to ease operations during the COVID-19 pandemic, environmentalists worried about the impact.
Fred Williams knew it wouldn't make much difference.
Williams, who owns land half a mile away from the planned Tipton East CAFO, said he has lost faith in the Missouri Department of Natural Resource's ability to protect citizens from the environmental hazards of CAFOs.
"I thought the DNR, if you burnt some tires in a brush pile, DNR would come in with helicopters and stuff and shut you down and find you," Williams said. "I know today I can do anything I want, and DNR will not show up. Or if they do, it's two to three weeks later."
Williams was right to be worried. A Missourian review of regulatory action by DNR and local regulators found little action, low or nonexistent fines and CAFOs allowed to keep their permits despite repeat offenses.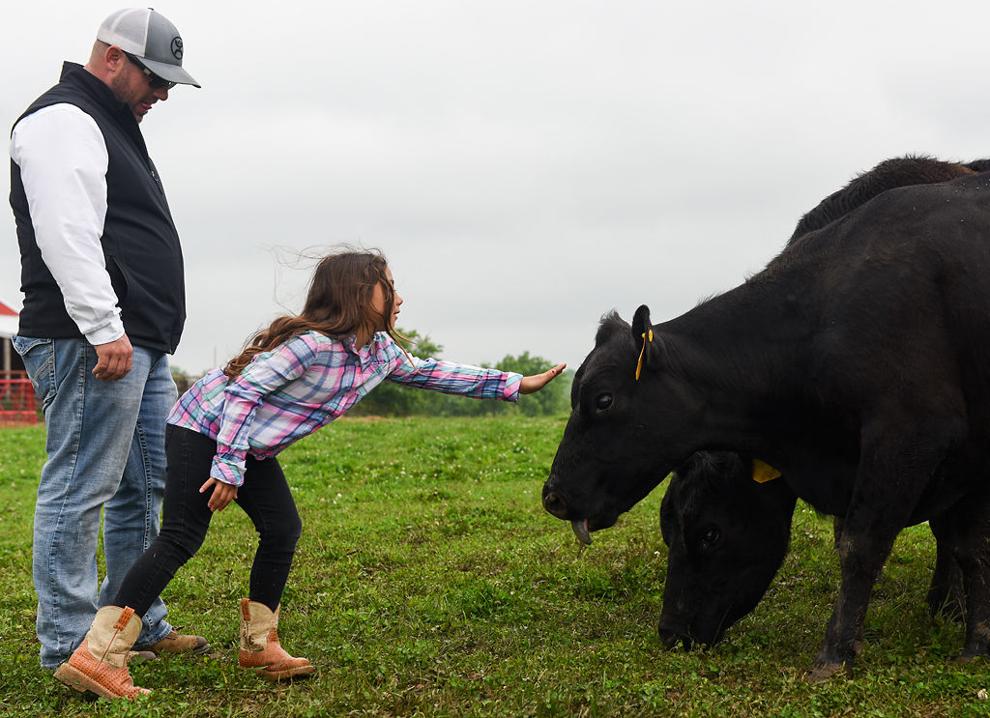 Like the dairy operation in Vernon County that caused four major spills of animal waste into state waters between 2007-2010. Or the hog operation in Audrain County that paid $4,000 in fines after spilling 5,000 gallons of animal waste into a river. Or a hog operation in Saline County that killed fish by polluting a river.
On April 24, the DNR waived certain requirements concerning permits and waste disposal for CAFOsand cited "unexpected challenges" stemming from COVID-19. That followed a state Senate bill last spring that limited the ability of local governments to regulate CAFOs in their counties.
Now, the state DNR is the last line of defense for citizens worried about environmental or health impacts of CAFOs.

Activists who oppose CAFOs argue the COVID-related move is limiting already weak environmental protections.
"The fact that our current DNR state standards are already completely inadequate makes this decision to further relax the rules very dangerous and ill-advised for our families, air and water and communities," Susan Williams, a livestock producer in Cooper County, told the Missouri Rural Crisis Center.
Susan's son, Fred Williams, says his two years of activism against the Tipton East CAFO stem from concerns about his family's health.
Williams helped start the citizen group Opponents of Cooper County CAFOs in 2018 after learning about the Tipton East facility, which was granted a DNR permit in June 2018. He spent the better part of a year learning as much as possible about CAFOs and organizing the opposition — a private Facebook group that now shows 230 members.
Navigating the world of agriculture regulations can be difficult for people unfamiliar with the process, Williams said.
"You're up against a lot of things that you're not accustomed to," he said.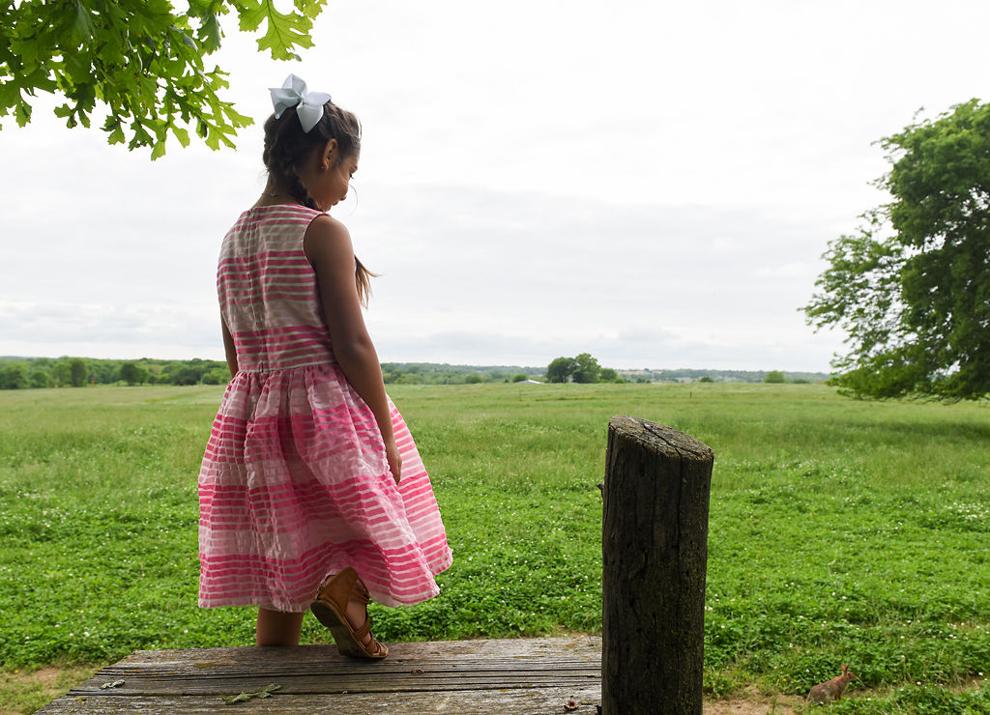 Local control
Gov. Mike Parson signed Senate Bill 391 into law last year. The bill makes it so that county commissions and local health departments are unable to enforce any health regulations or ordinances related to CAFOs.
The Cooper County Board of Health passed a health regulation in August, barely two weeks before the bill went into effect on Aug. 28.
Williams and his citizen group were influential in the fight to pass the Cooper County regulation. He said regional differences in topography make it hard to apply a standard regulation throughout the state.
"The landscape and the makeup of Missouri is such that the people that are closest to the issue should be the ones making the decisions, not just handed down by the state," Williams said.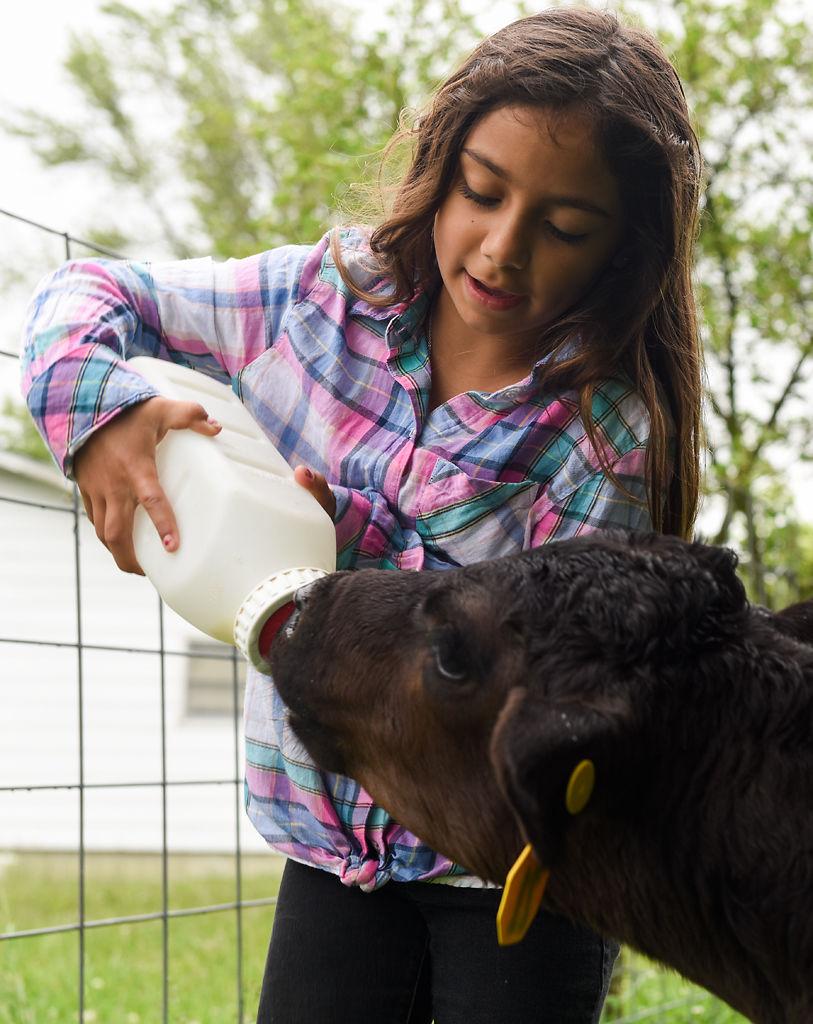 The Cooper County Board of Health also joined a lawsuit against Gov. Parson, the Missouri Air Conservation Commission and the Missouri Clean Water Commission and argued its regulation should be grandfathered into the new legislation, and health boards and county commissions should be able to continue monitoring CAFOs.
"Health boards need the ability to protect their citizens," Melanie Hutton, Cooper County Health Department administrator said after the hearing. "Just like coronavirus, you never know when things like that are going to spring up in your backyard. As a health board, you want the opportunity to respond and protect your citizens."
But much of the usefulness of these local regulations remains theoretical. That's because even before the law changed to block local control, the power was not frequently used.
With vague legal power and limited political appeal, the majority have never been actively enforced. More than half of the 20 counties with CAFO health ordinances confirmed with the Missourian they have never enforced any sort of fine or violation against CAFOs.
County officials from Adair, Cedar, Cooper, Cole, Harrison, Linn, Monroe, Pettis, Platte, Ralls and Worth counties confirmed their governments had never used their ordinances to find a CAFO in violation (There are no CAFOs to monitor in five of the 20 counties with ordinances, including Adair, Cole and Worth).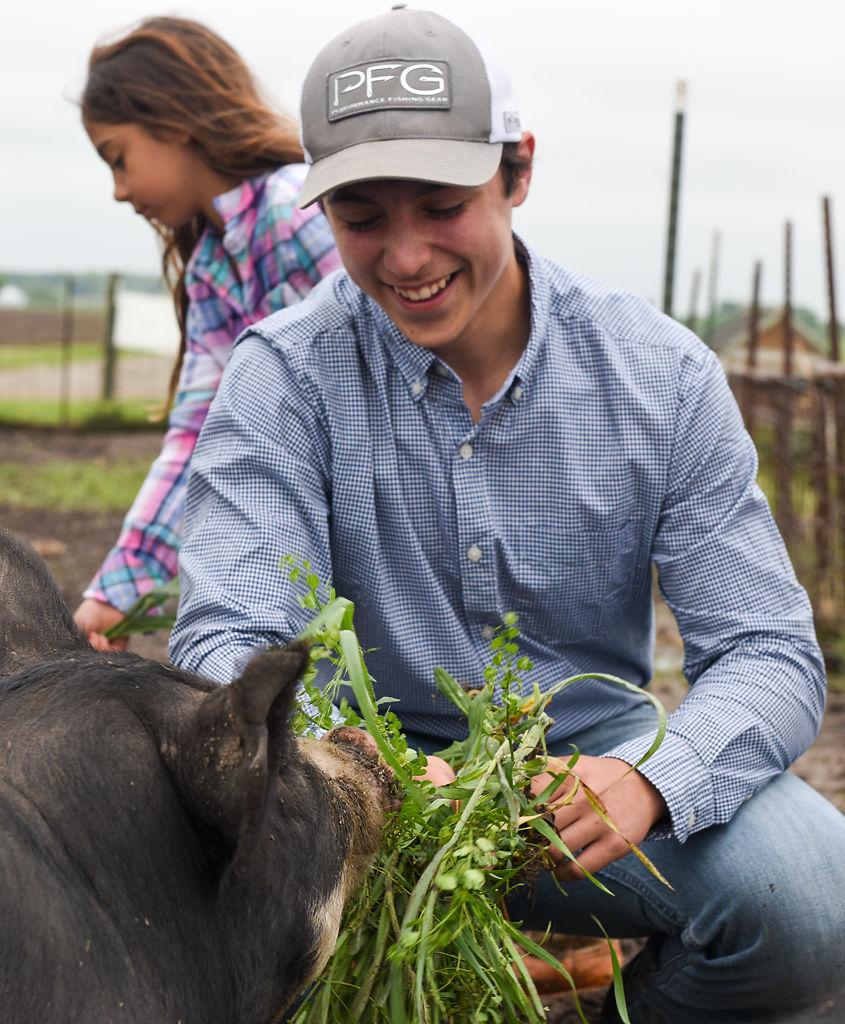 DNR permits are lenient
While counties rarely used their power, records show the state's enforcement is often lax.
In Missouri, the DNR issues permits for CAFOs. Inspection reports and enforcement documents show even repeat offenders can maintain legal status.
By far, the most permits in Missouri have been granted to Class IC CAFOs, which cover facilities that house 1,000-2,999 animal units. Class IB and IA CAFOs are even bigger. "Animal units" is the term used by the DNR to standardize different species. A cow is one animal unit, for example; 10 small pigs are an animal unit, and so are 125 chickens.
As of November, the Missouri DNR recognized 435 permits for Class IC CAFOs, 53 for Class IB and 17 Class IA permits.
In Missouri, the large Class IA CAFOS require quarterly inspections, but the federal Environmental Protection Agency only requires Missouri's DNR to inspect 20% t of the smaller IB and IC CAFOs each year, DNR spokespersonBrian Quinn said. Like Class II CAFOS, 10% of all other CAFOs permitted by the state are inspected each year.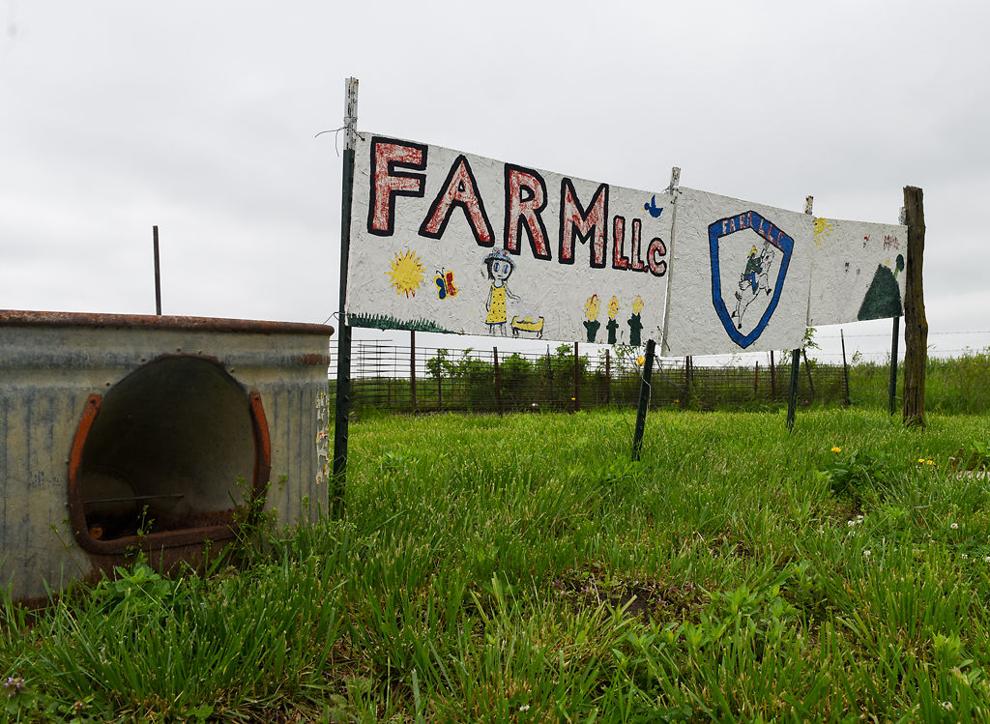 It's been more than six years since some Class IC operations, like JD Wright Farms in Chariton County, have been inspected, according to DNR records.
From 2008 to 2019, the Missouri DNR has closed 24 enforcement cases related to CAFOs. The DNR issued $132,000 in civil penalties related to those incidents , an average of $5,500 per case, and collected more than $39,000 in cost recovery for inspections.
Of these cases, 20 were related to animal waste pollution. Most facilities retained their permit, even after major violations.
Turkey Hill Farms, a hog operation in Audrain County, paid a $4,000 penalty after a burst pipe poured 5,000 gallons of swine waste into the Loutre River, according to a DNR enforcement memo.
"Missouri state statutes and rules govern how penalties for water pollution are calculated," Connie Patterson, communications director for Missouri's DNR, said in an email. "The factors are based on the potential for harm caused by the violations and the extent of deviation from applicable legal requirements, plus the economic benefits of noncompliance."
As of November 2019, Turkey Hill Farms still had an active Class IC permit and 9,600 swine on its facility.
"Revocation of a permit is not required or advisable for every instance where a compliance challenge arises, such as in certain instances where a facility is not purposefully discharging, is capable of operating in compliance with its permit, and returns to compliance after a violation," Patterson said in an email.
Activists have concerns about these standards.
"To put it plain and simple, the DNR cannot protect us against CAFOs," said Brian Smith, rural outreach director of the Missouri Rural Crisis Center. "There is no political will to even enforce the weak rules they have now."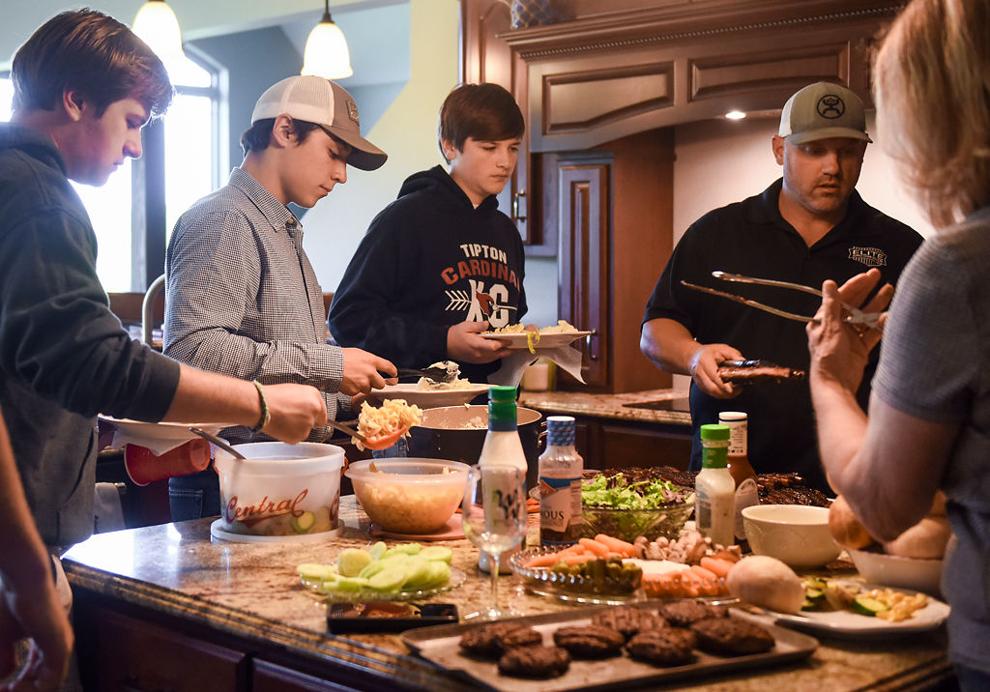 Focal Dairies, an operation in Vernon County with a Class IB permit, has had repeat violations. In March 2007, the DNR responded to a complaint against the facility and found that improperly handled waste polluted three Kitten Creek tributaries.
An enforcement memo found the water in the tributaries was "black and green as a result of improper land application" of animal waste. In 2009, Focal Dairy owners paid $19,000 in civil penalties and reimbursed the DNR for $9,490 in inspection costs, according to an enforcement memo.
The next year, in 2010, operator error at the dairy caused 80,000 gallons of wastewater to flow into Kitten Creek. Kitten Creek feeds into Clear Creek, which is a tributary to the Osage River, which directly connects to the 2,341-mile-long Missouri River.
DNR inspectors sampled water from downstream and found it didn't meet quality standards. Inspectors found nitrogen levels nearly eight times higher than what the EPA considers contaminated.
If drinking water is contaminated by this river water, human health can be at risk. High levels of nitrogen in water can be dangerous to human health by causing low blood oxygen levels. Babies are most at risk, subject to blue baby syndrome and even death, according to a 2010 Centers for Disease Control and Prevention report to local health boards.
Low blood oxygen levels in adults can "lead to birth defects, miscarriages and poor general health," according to the CDC report. Higher rates of nitrates in drinking water can also be linked to increased rates of stomach and esophageal cancer, according to the same report.
The CDC found ventilation systems in CAFO buildings can release dangerous contaminants, and children who live near CAFOs are at higher risk of asthma than those who don't.
Focal Dairy operators paid a $756.37 investigation fee and paid a $15,000 penalty. A 2015 closure memo acknowledged receipt of the money and made a note there was another active case against the Dairy for violations stemming from May 2014.
At the end of 2019, Focal Dairies still had a valid Class IB permit and reported 2,400 mature dairy cows in its last permit application.
Early success with activism
Carolyn Wilkinson didn't know what a CAFO was until she received a letter from the DNR in 2018 telling her that her neighbor was planning to install one close to her home. What followed was two years of court cases and appeals to protect her land in Lone Jack, Missouri.
Wilkinson's farm, which has been in her family since the late 1800s, is near the site of the Valley Oaks animal feeding operation. In 2018, the owner received approval for a Class IB CAFO permit, which allowed 6,999 cows. Wilkinson helped to organize the Lone Jack Neighbors for Responsible Agriculture.
"At the beginning, I mean, it really hurt our business because we were just spending so much time learning as much as possible and having meetings," she said. Wilkinson and her daughter, Karen Lux, own Realty Executives in Lone Jack.
The Lone Jack group was instrumental in lawsuits that overturned the Valley Oaks permit, but the owner was still allowed to operate a smaller Class II CAFO. According to DNR regulations, there is no buffer distance needed between Class II operations and neighboring residential property.
Wilkinson started gardening with a face mask. It was the only way she could stand the animal smells.
She has nine grandchildren, ages 3 to 17. They don't visit like they used to.
"Because when we go over, typically you're outside," Lux said. "Yeah, you're not gonna do that. It's a total disruption of our life over money."
Despite having success overturning the larger CAFO permit, the fight isn't over.
"We live in constant fear because you don't know what's going to happen the next day," Lux said. "We're sorry that anyone has to deal with this, But we sit here on a daily basis and wonder what is happening next."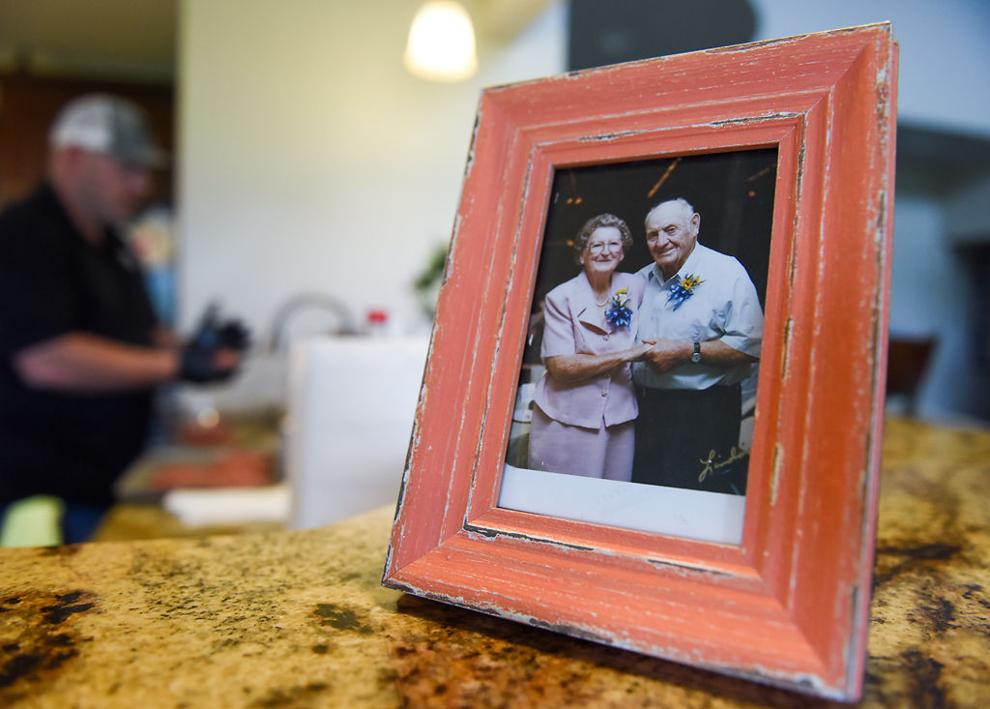 The Lone Jack advocacy group has shared ideas and strategies with other citizen groups, like Williams' Cooper County group.
There have been upsides to the fight against CAFOs, Williams said.
"It's brought our community closer together," he said. "We've kind of fell out of that throughout the years, and this has kind of brought the neighbors closer together."
Nearly two years after the Tipton East facility received its DNR permit, construction still has not begun. The Cooper County group has continued to fight it in court.
"I would encourage people, if you know you have something you believe in strongly enough, don't back down just because you're afraid someone's not gonna like you," he said. "You've got to stand up for what's right and what you believe in and protect your neighbors, your family, your friends and those types of things. So again, it's a long battle."