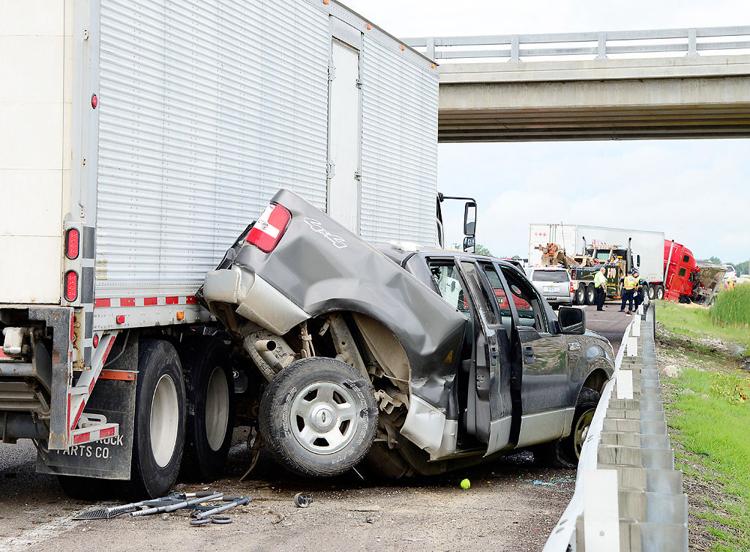 BOONE COUNTY — Speeding, driving under the influence and driver inattention were cited as factors that made 2015 the most deadly on Missouri roads in six years.
The Missouri Department of Transportation reported 853 deaths on roads last year, up 11.4 percent from 2014. John Miller, traffic liaison engineer for the Missouri Department of Transportation, said 14 of those deaths were in Boone County.
Of those who died, 63 percent were not wearing seatbelts.
Driver inattention, which includes texting and distractions from mobile devices, accounted for more than one in 10 of the deaths, the department reported.
Bill Whitfield, highway safety director for the Missouri Department of Transportation, said texting and driving has become "a level of distraction that is really rising to the top."
Miller said his agency's focus is educating drivers about the risks involving phones.
The yearly report came days before Wednesday's opening of the Missouri Legislature. Lawmakers have filed House Bill 1424 and Senate Bill 820, which would allow police officers to pull over drivers who aren't wearing seat belts.
Legislators have also filed House Bills 1423 and 1377 along with Senate Bill 569. These bills would ban any texting by people who are driving. The existing law forbids texting by drivers under the age of 22.
Whitfield said the Department of Transportation supports the seat belt and texting bills.
Whitfield said these were the top three categories of fatal accidents in 2015:
35 percent involved aggressive driving: speeding, driving too fast for conditions or following too close;
19 percent were due to drivers being impaired by drugs or alcohol;
11.5 percent were due to driver inattention: texting, being on a mobile device or anything that diverts attention from the road.
The breakdown doesn't include all accidents, Whitfield said, noting that some crashes involve multiple causes.
Another contributing factor, Whitfield said, was that people were driving more. Whitfield said that cheaper gas and an upswing in the economy could have made people take more "casual trips" than they might have in the past.