JEFFERSON CITY — Approximately 100 Missourians in support of full funding of Medicaid expansion rallied outside the Capitol on Tuesday, just a day before state lawmakers are expected to take action on the issue.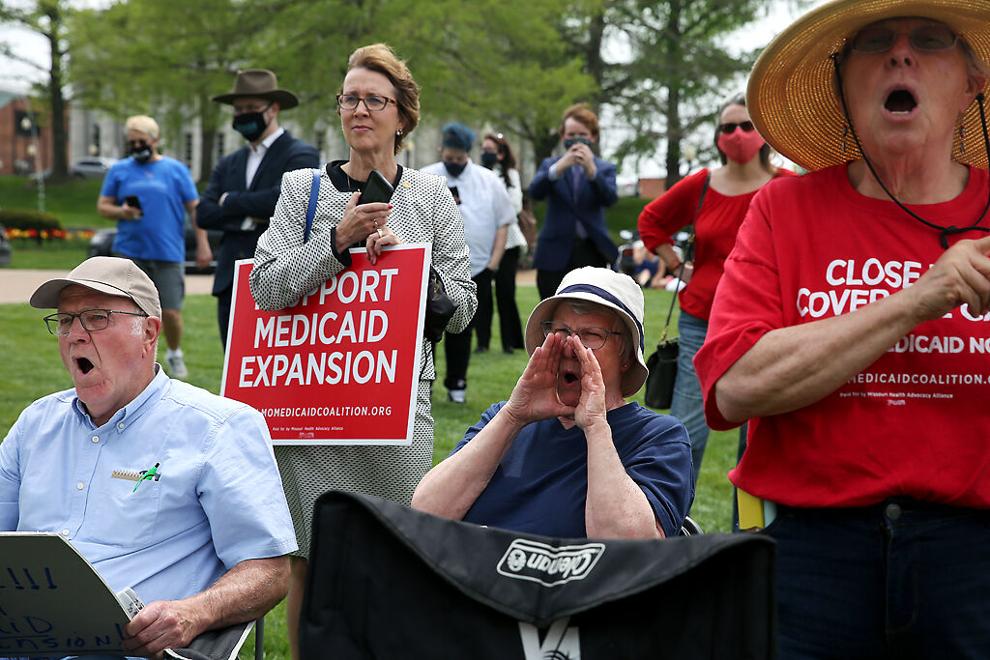 Missouri House Democrats organized the event to emphasize what they call "the will of the people." Medicaid expansion was approved by Missouri voters in the 2020 August primary elections. That initiative amended the Missouri constitution to include Medicaid expansion, but did not explicitly require the legislature to fund it.
Republican lawmakers have blocked efforts to fully or partially fund expansion, potentially leaving millions of federal dollars on the table.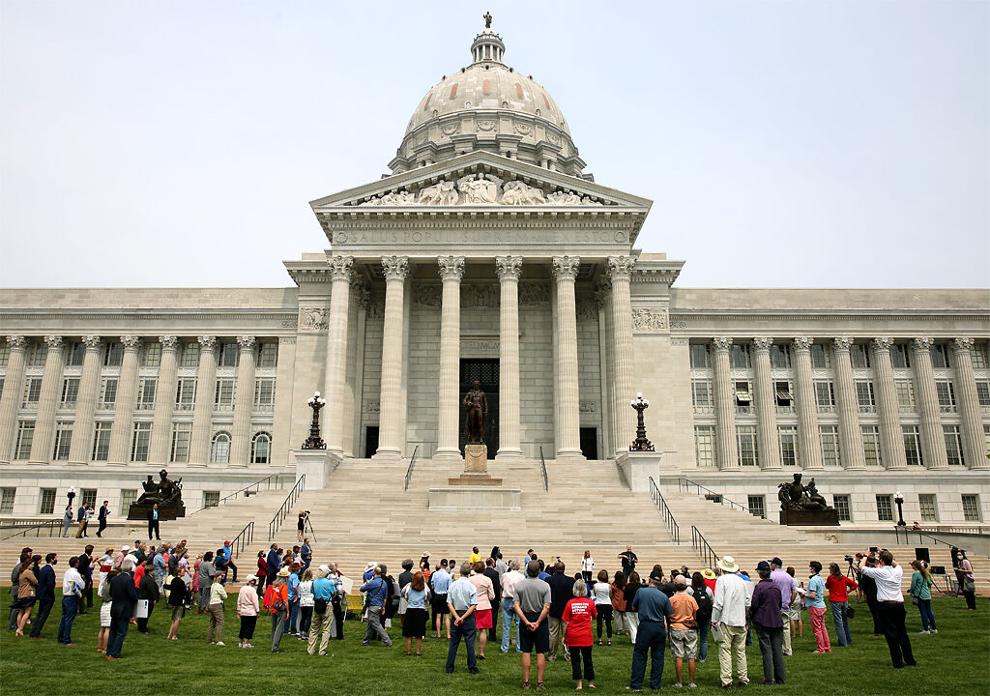 Among those who spoke at the rally was Melinda Hillie, who said her experience finding adequate health care in Missouri has been a "nightmare."
Hillie said she has Type 2 diabetes, along with a host of other illnesses that have resulted from lack of access to quality health care after losing insurance due to a career change. At $200 per vial of insulin and a recommendation of several injections per day, Hillie said affording treatments has been a struggle.
"I just don't want anybody else to have to go through the hell that I went through these past seven years," said Hillie. " ...You know, every day I have to fight to stay alive, and all I wanted was health care. All I wanted was insurance, and I wasn't given that option."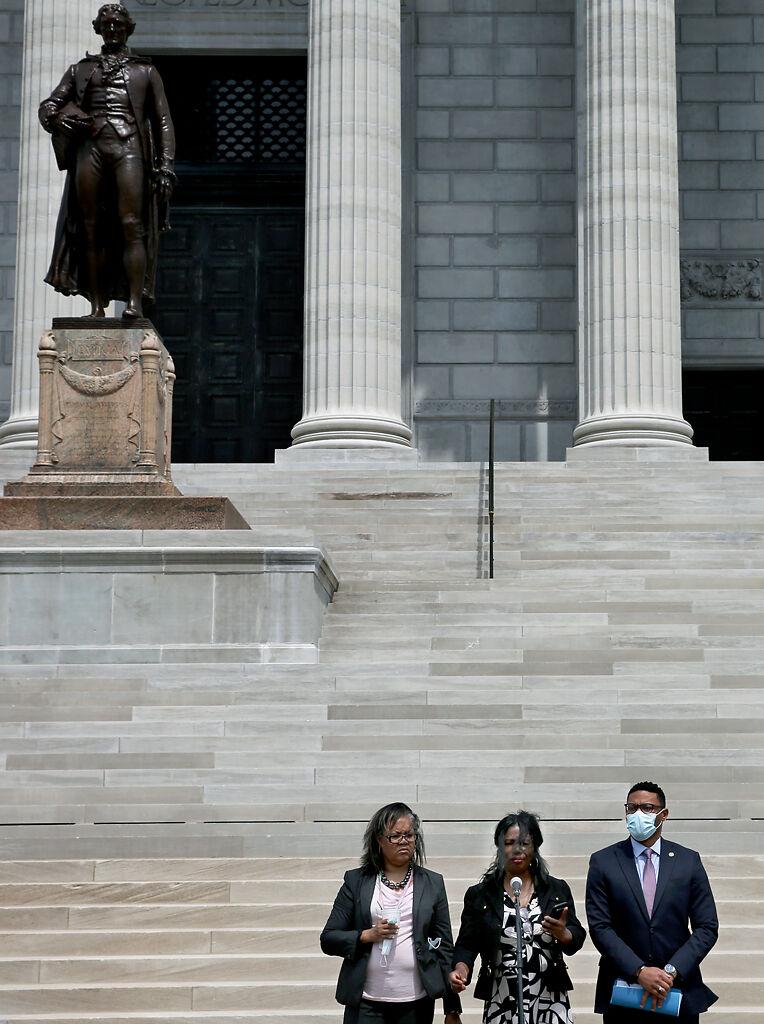 Once expansion is implemented, nearly 250,000 additional Missourians would qualify for Medicaid. The program would cover single Missourians ages 19 to 65 with an income of about $18,000 a year or a family of three with an income of about $30,000, the Missourian has previously reported.
Because the 2020 ballot initiative amended the Missouri Constitution, the Department of Health and Human Services is required to move ahead with the expanded program, whether or not the legislature allocates funds.
Gov. Mike Parson, who opposed expansion, has said he would respect the constitutional amendment. He proposed full funding for state expansion, but House Republicans cut out that funding in late March.
Now, the funding plan is in the hands of the Senate, where it will be debated this week. The legislature has until May 7 to send its final funding proposal for Medicaid to Parson, along with all other state budget bills.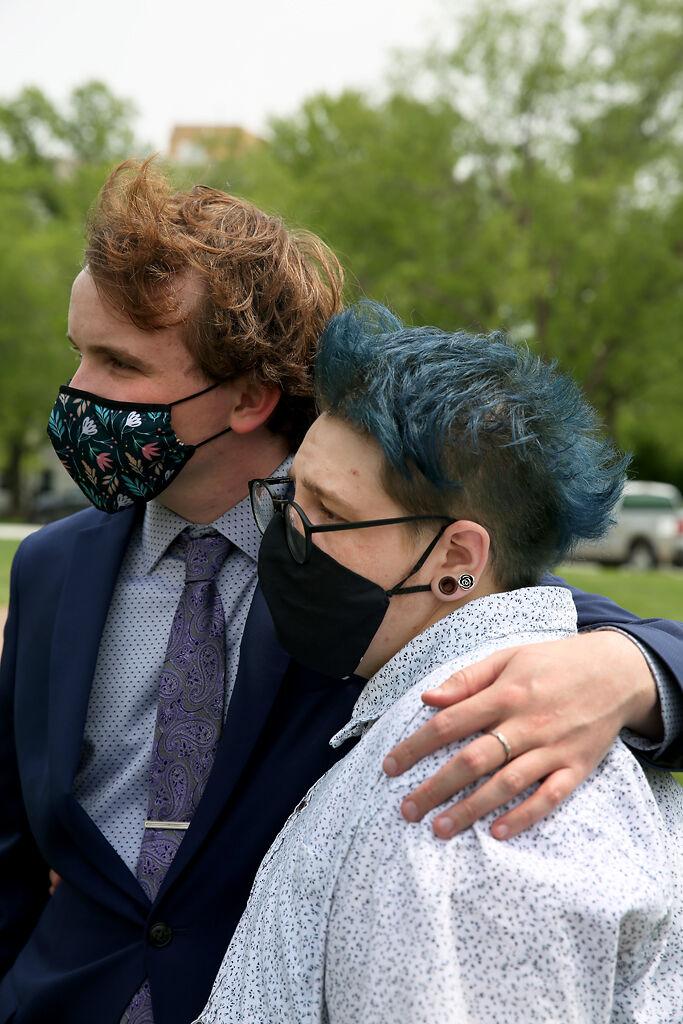 Whether lawmakers provide half of the funding needed to expand Medicaid or no funding at all, the final decision will likely be made in court.
"This fight is going to go all the way to the Supreme Court of Missouri if we need it to," said Rep. Barbara Phifer, D-St. Louis.
At the rally, doctors, faith leaders and Democratic lawmakers framed the funding of Medicaid expansion as a moral imperative.
"Republicans on these committees have made it their habit of pitting the poor, the sick, minorities and women against each other by limiting state resources," Rep. Ashley Bland Manlove, D-Kansas City, said. "And today is the most egregious example of that in years."
They also sought to poke holes in the Republican argument that the expansion would cost the state too much money, citing the federal government's agreement to provide a 90% match for the program and additional funding available from federal COVID-19 relief leading to record state surpluses.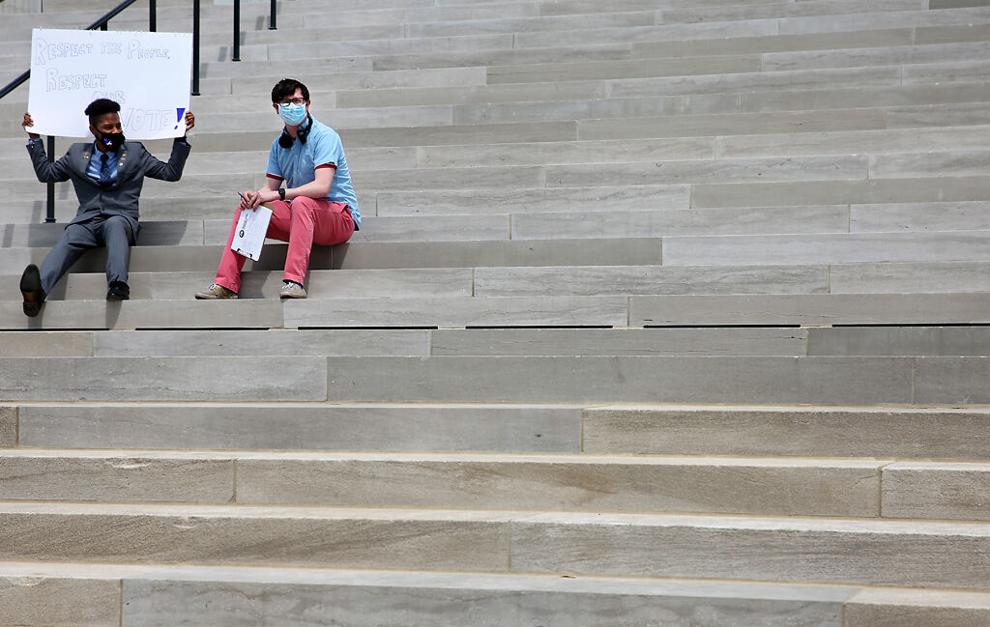 "Don't be fooled by the tricks and the innuendo" Sen. Karla May, D-St. Louis, said. "All you need to know is that anyone who votes not to follow the people have voted against you and have voted against your family."