JEFFERSON CITY — As around 200 protesters opposing mask and vaccine mandates filled the Capitol rotunda Wednesday, state Attorney General Eric Schmitt vowed to sue the federal government over a pending vaccine mandate.
A public hearing was held to discuss statewide implications of the federal vaccine mandate implemented by President Joe Biden last week. Biden shared his frustrations in a press conference Friday that more than 80 million Americans remain unvaccinated and issued a mandatory vaccination order expected to impact an estimated 100 million Americans.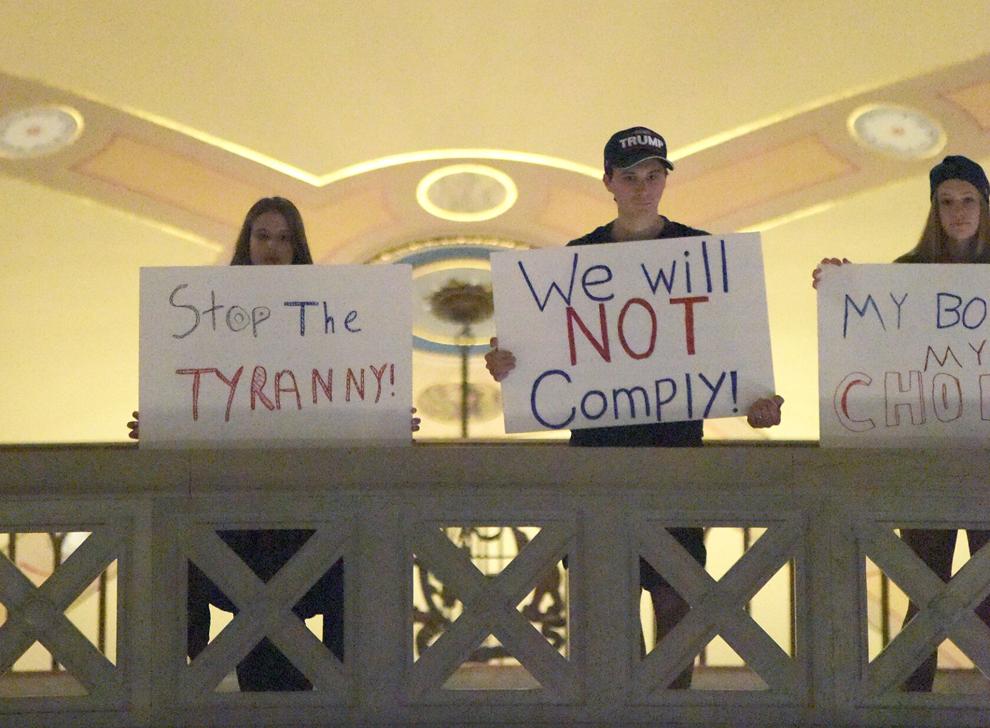 In response, a handful of legislators and statewide stakeholders shared words both in support and opposition of issuing federal mandates related to COVID-19. Protesters equipped with anti-mask and anti-vaccine signage gathered inside the rotunda to hear speakers address their concerns with federal intervention amid the pandemic.
"I believe we must take action now," Rep. Nick Schroer said during the hearing, according to KOMU. "This order is frightening."
After the rally, protesters gathered on the Capitol steps. Some advocated for the right to choose vaccination and others called for legislators to join the anti-COVID-19 regulation movement.
Missouri State Attorney General Eric Schmitt joined the crowd outside, promising to protect the rights of Americans against the federal mandate.
"All these things that the left has tried to pull off for so long, they found it now by creating fear and division," Schmitt told protesters.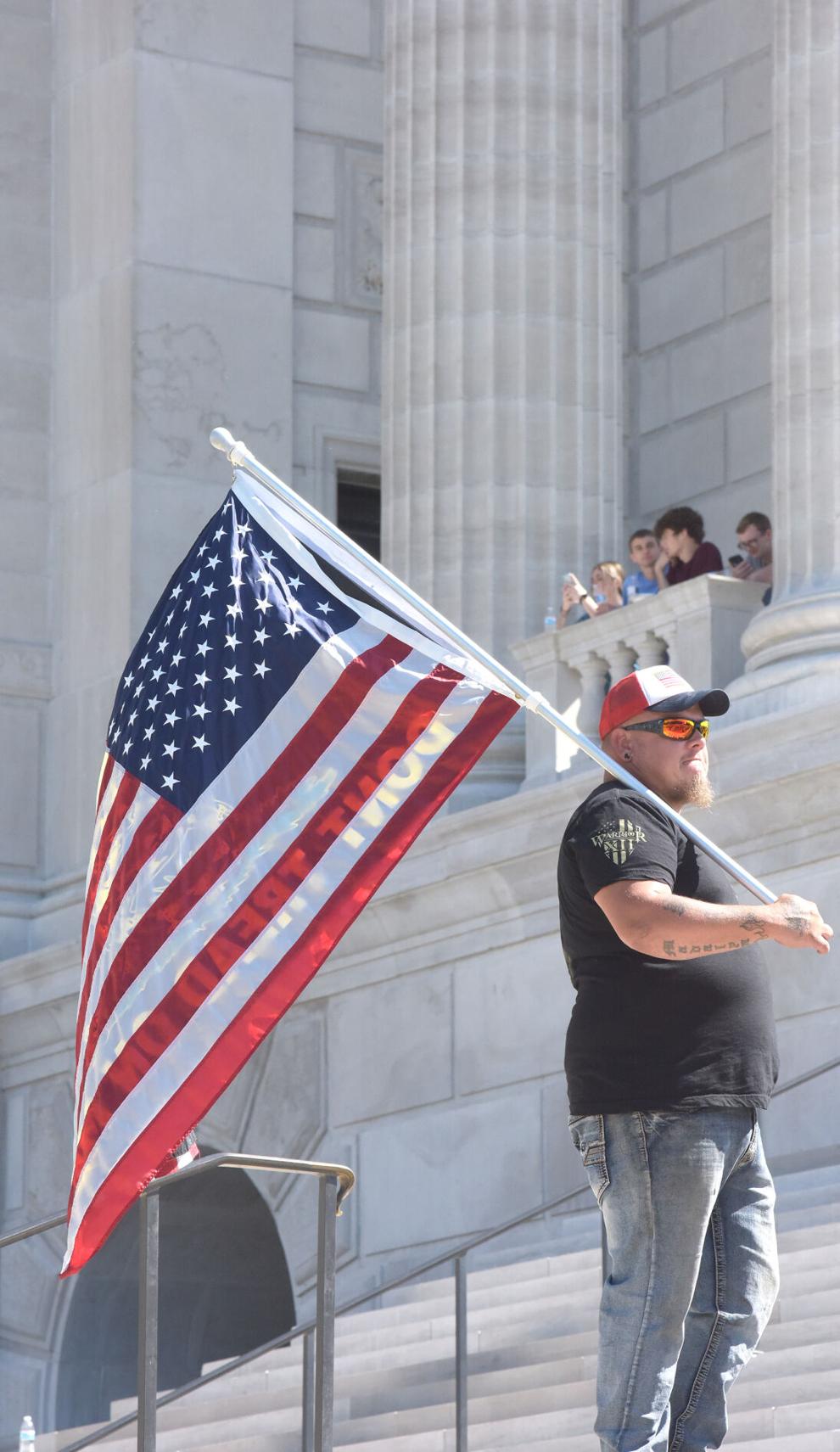 In an interview with the Columbia Missourian, Schmitt said he intends to file a lawsuit against the Biden Administration.
"We're going to be there, and we're going to file a lawsuit as soon as that executive order is issued," Schmitt said.
Currently, Schmitt has lawsuits filed against school districts statewide that chose to implement mask mandates. Among the districts being sued is Columbia Public Schools. The lawsuit was filed in August.
"It's moving forward; we're committed," Schmitt said of the Columbia Public Schools lawsuit in an interview, "so that individual parents and families can decide whether or not they want their kid to wear a mask all day long."
In spite of overwhelming evidence that both the vaccine and mask-use are effective in limiting the spread of COVID-19, Schmitt said he worries for those whose health may be impaired by wearing a mask.