When she left the foster care system at the age of 21, Sara Adcock made some poor financial choices. She ran up credit card debt, causing a low credit score. She took out student loans. Many times, she overspent her budget.
But Adcock, now a 30-year-old Joplin High School teacher, didn't even know what a credit score was. She didn't know that loans had to be paid back. Or that a savings account was even an option.
"I was just trying to survive," she said.
Yet, she was thrust into the real world to figure it out all by herself.
"My guess is, your parents helped you socialize around this stuff, like looking over the first car lease you made," said foster care expert and MU professor Clark Peters. "Foster youth don't have that type of guidance."
One issue foster care creates is training for financial independence. Some lawmakers want to help with that.
House Bill 1715 would allow foster youth 16 and older to open bank accounts independently. Currently, any foster youth younger than 18 typically needs an adult co-signer — however, very few foster youth have a trusted adult.
The bill has passed out of two committees with no opposition. But parts of the bill have raised questions in legislative hearings, such as the youth having to bear full responsibility for any costs and penalties of the accounts.
If the bill were to become law, its success would depend on two aspects that some argue still need fixing: partnerships with financial institutions and programs dedicated to financial literacy.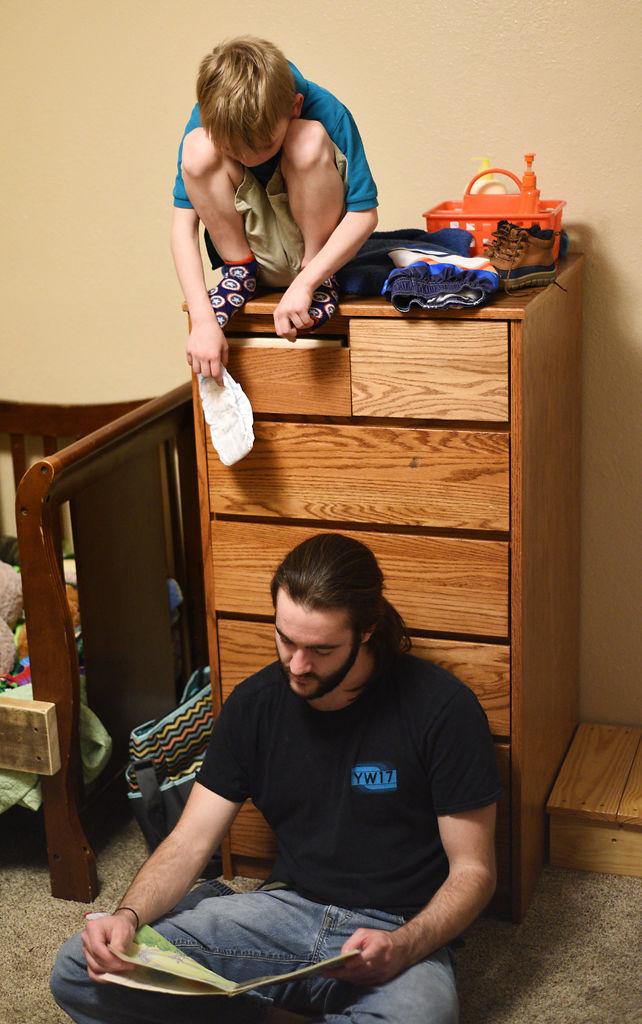 A Brief Background
Over past decades, the federal government has increased support for foster youth who "age out," meaning a foster child grows too old to stay in the system. In 1999, the federal Foster Care Independence Act created the Chafee Program. It mandated states to help aging-out youth gain self-sufficiency, and it added an additional $70 million for independent living services, doubling the amount.
Much research has found that foster youth who age out fare worse financially than their age group overall.
A study published in 2007 from the University of Chicago surveyed a sample of foster youth from the Midwest and compared it to a nationwide study of all their peers. It found that those who had aged out were more likely to have been employed, but they earned significantly less. Among those age 21, foster youth earned an average of $8,914, while the overall population at that age averaged $12,728.
Additionally, more than half had debt on money they borrowed.
Getting a head start while in foster care, the study found, could improve chances. For instance, in Illinois, youth who didn't work prior to their 18th birthday were less likely to begin earning income after leaving foster care than those who did. The same goes with having bank accounts, which is a big reason for the push behind HB 1715.
"Anything we can do to encourage young people to start saving money, the earlier you start, the better you'll be," said Amy Dworsky, a University of Chicago researcher behind the study.
Around 10 years ago, Missouri launched the Missouri Blue Ribbon Task Force, partly in response to that study and other research, to examine such issues. The task force was crucial in implementing major changes, such as the ability to pay auto insurance before age 18 and allowing foster youth to reenter the system after 18 until age 21.
Since then, Missouri has been ahead of other states in providing opportunities for foster youth who are aging out. But more recent reporting shows that many problems of financial independence still remain.
And across the board, foster youth are less likely to attend college, less likely to have savings, more likely to be arrested and more likely to be fraud victims.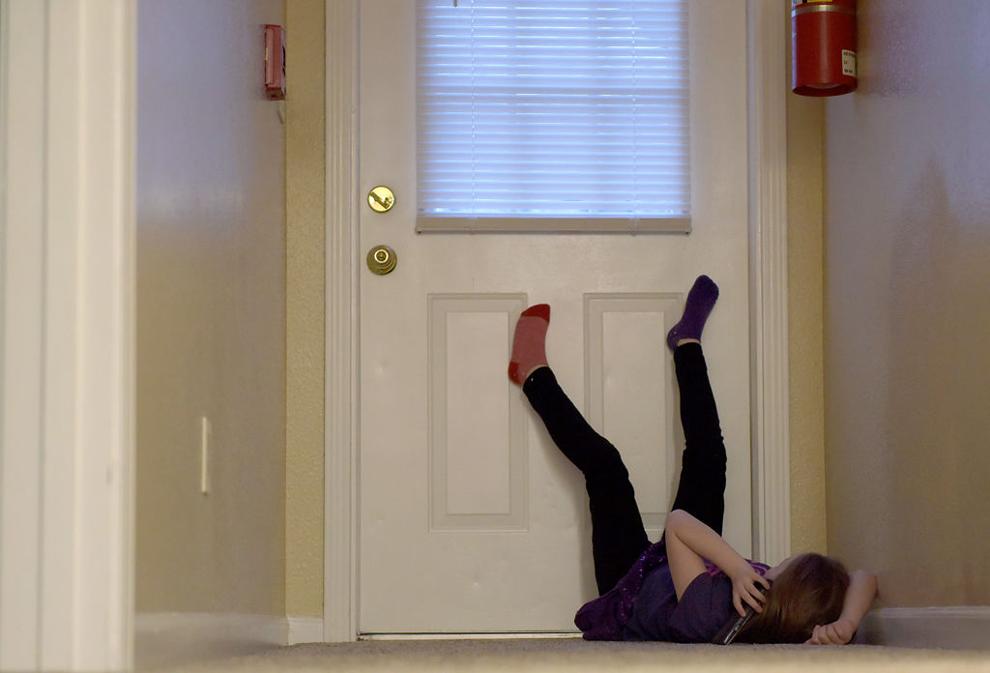 A Relationship of Mistrust
Although HB 1715 wants to expand access to bank accounts, foster youth tend to have a bad relationship with them.
Just half of former foster youth have a bank account at age 21, according to the Urban Institute's report. Many are hit hard by high bank fees and unexpected penalties. Fraud and identity theft are common in the foster youth community, causing distrust in the banking system.
Tracy Verner, the community development manager for 1st Financial Credit Union in St. Louis, said her organization became involved in a summer youth jobs program because of certain practices that were hurtful.
The St. Louis Youth Jobs program allows vulnerable youth from foster care and low-income households to get a job through the city of St. Louis, then deposit those salaries into a savings account. But initially, the program was simply youth employment.
"When (St. Louis Treasurer) Tishaura Jones came into office in 2013, she implemented automatic direct deposit programs, so the city was no longer issuing paper checks," Verner said, because it reduced cost. "Our young people did not have relationships with financial institutions, so the only other option was to get their funds transferred electronically onto a prepaid card."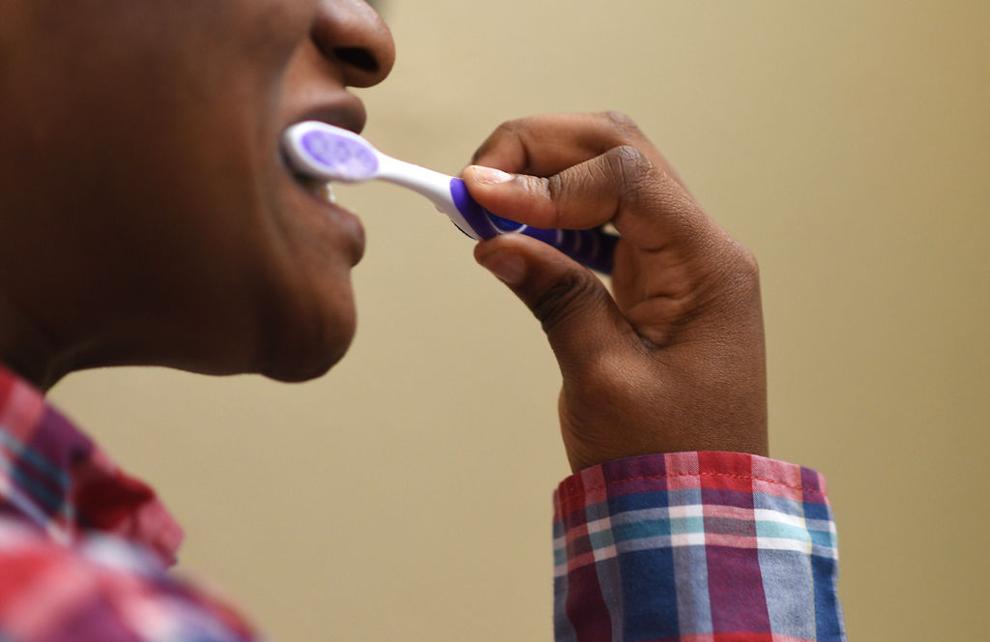 Usually, Verner said, it's bigger financial institutions that are financing prepaid cards. But there was a catch with these cards. Every time one was used, there was a fee. When someone wanted to check the balance on the card, there was a fee, too.
"So our youth in St. Louis, making minimum wage, were being charged $3.50 every time they swiped their card," Verner said. "This is a real money-making capitalistic program."
In response, Jones partnered with the credit union to get the youth connected to savings accounts. Fees like that, Verner said, help explain the mistrust vulnerable youth have, especially since payday lenders market to those youth.
There are other fees that are more commonly encountered, such as overdraft fees associated with regular bank accounts. For those with little guidance in a complicated financial world, such fees can come as a surprise.
"We need to understand that it's developmentally normal to make mistakes. That's how they learn," Peters said. "So people with parents have airbags. They make mistakes, and they aren't hurt."
But foster children, he said, don't have any backup. And on top of that, they're economically vulnerable, because with desperation for money comes risky choices. Verner has seen that.
"We have had a couple of our youth who were brought into some fraudulent activity," she said. "They were told that they could earn money by doing certain odd jobs and get paid a certain way. It turned out not to be real. One was even Craigslist-scammed."
Programs now are evolving and growing to meet these needs.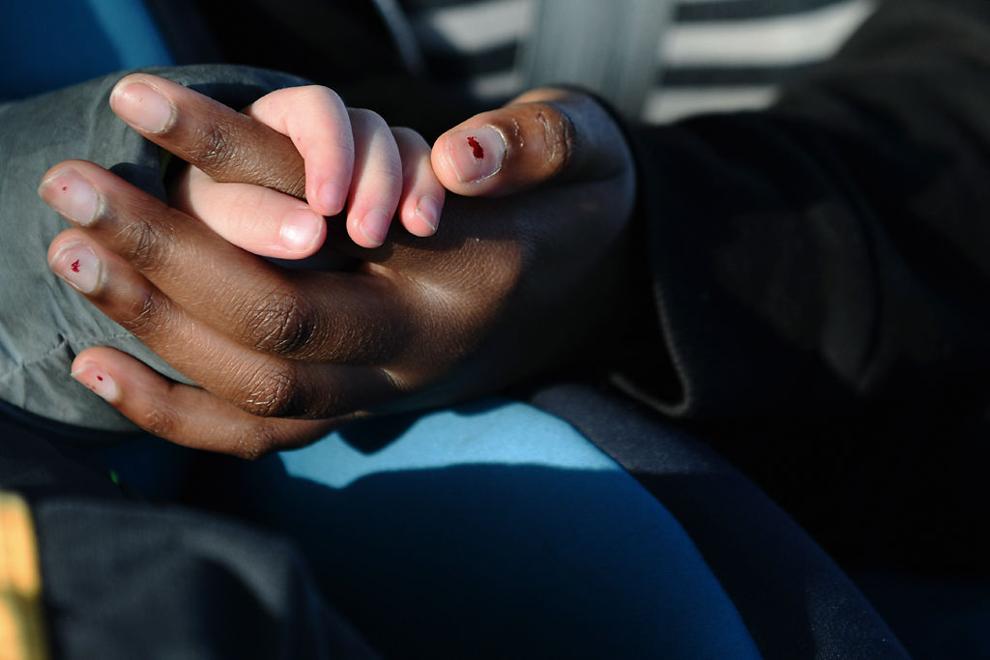 Are Banks Stepping Up?
Peters advocates for bank accounts more suited to foster youth — zero fees, overdraft protection, withdrawal limits and forgiveness of financial mistakes.
"The financial industry could be doing more," he said. "If you have a low balance, you shouldn't have any fees, because you're poor. But the banking industry resists that because it's low profit."
Such accounts are in use by multiple nonprofit organizations serving foster youth, including the Annie E. Casey Foundation's Opportunity Passport, which operates in 17 states, but not in Missouri. It offers foster youth Individual Development Accounts, where for each amount deposited, there is also a matched amount contributed. This is to incentivize saving.
Matched funds can come from local foundations or from Chafee funds. The organization also needs to partner with a financial institution willing to offer these accounts, and this partnership is critical. For instance, the Urban Institute's paper cited a 2012 report of a similar program by the New York mayor's office that faltered: IDAs couldn't be offered partly because of "difficulty in forming and sustaining relationships with banks."
Verner said a reason why banks may not want to offer such accounts is the risk involved. Her credit union, which already offers similarly friendly accounts to those age 16 or older, has firsthand experience of this.
"We have had a couple youth cash bad checks, and a lot of times, it's not their fault. We try our best to educate them," she said. "But we don't have a parent that we go after, we don't have anyone else on that account. It's up to us to take it as a loss if something happens like that."
However, Sandra Gasca-Gonzalez, director of the Annie E. Casey Foundation's Jim Casey Youth Opportunities Initiative, said her sites  haven't encountered many problems with getting financial partners. She emphasized the importance of building relationships with banks.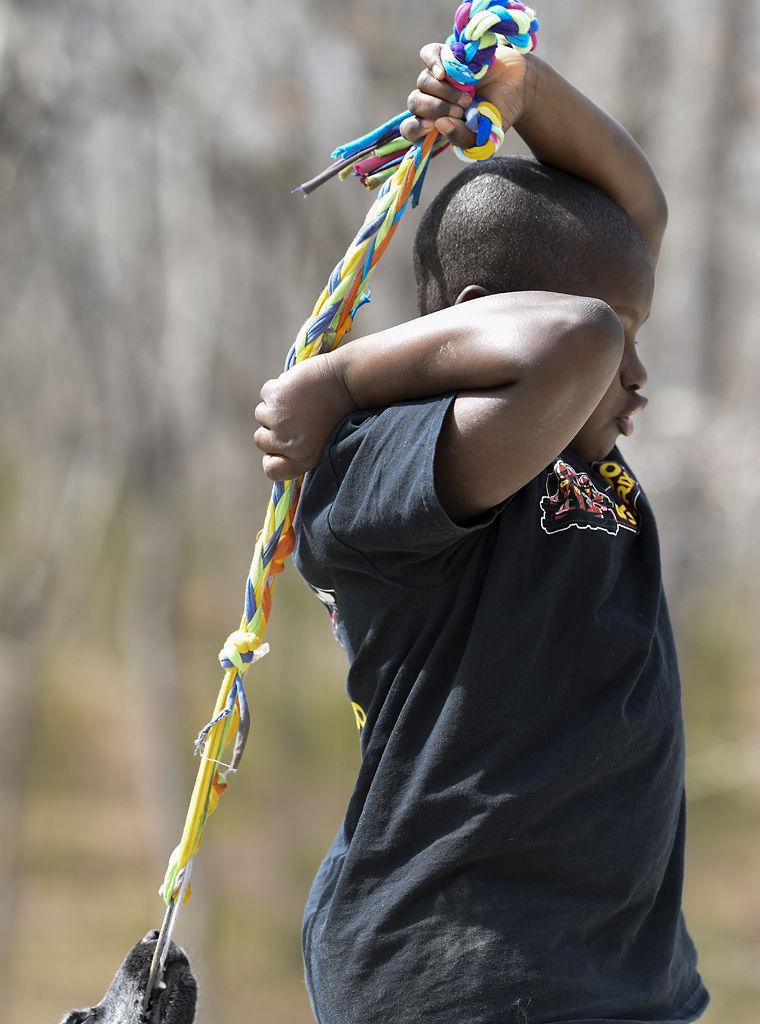 "There's an image people have, a stereotype about foster youth that they aren't capable," she said. "Our site leader in Hawaii meets with bank leaders locally, and holds door openers where once they interact with these young people, they feel for them and they want to make them part of that mission."
Along similar lines, CEO Max Cook of the Missouri Banking Association, which has stated it is OK with the bill, dismissed any claims that banks weren't willing to help as much.
"Each bank has to make its own decisions about those kinds of things using sound business principles that we're regulated by," he said. "If there is a well-founded need in a community for foster youth, I believe the banks will find a way to step up."
One organization, Bank On, has instead decided to cater to those "business principles," and huge banks such as Bank of America and Chase have signed on.
In 2015-2016, Bank On released nationally recognized standards for what constituted a "safer" bank account. Much of the standards are similar to other low-income-friendly accounts, but there are some differences.
"Some banking initiatives have focused on making accounts so low-cost for free, banks certainly weren't making money, they were possibly losing money," said Chief Officer I-Hsing Sun of the Cities for Financial Empowerment Fund, which runs Bank On. "The standards were designed to ensure that there is an opportunity for financial institutions to make it work financially for them."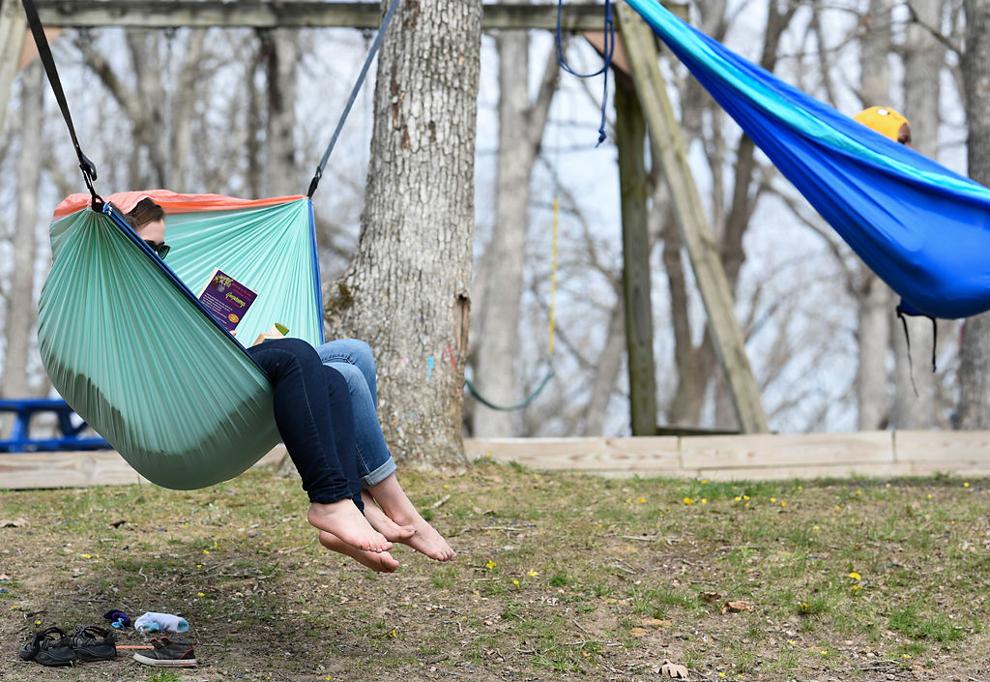 Financial Literacy Programs
Financial literacy is more than just knowing financial jargon. People have to practice financial skills and develop financial capability.
For Great Circle, an organization that provides care and services to vulnerable youth in Columbia and statewide, HB 1715 would remove a major barrier for foster youth to practice such skills, said program manager Misty Werkmeister.
As part of its Transitional Living program, the organization requires its foster youth to hold a job, but since under-18 foster youth don't have co-signers, they couldn't open up a bank account. This proved a hindrance for them to get jobs, especially those who only paid direct deposit, Werkmeister said. It prohibits them from practicing those financial skills earlier.
Coyote Hill has a similar program based in Harrisburg that solves this problem, by requiring its home parents, couples who are employed to live on-site and take care of specific children, to co-sign with the foster youth. But special projects director Cari Hopkins still believes that the legislation will make a impact.
"Giving foster children a sense of ownership obviously builds confidence and self-esteem," she said. "That they can do things on their own will go a long way in learning to live on their own."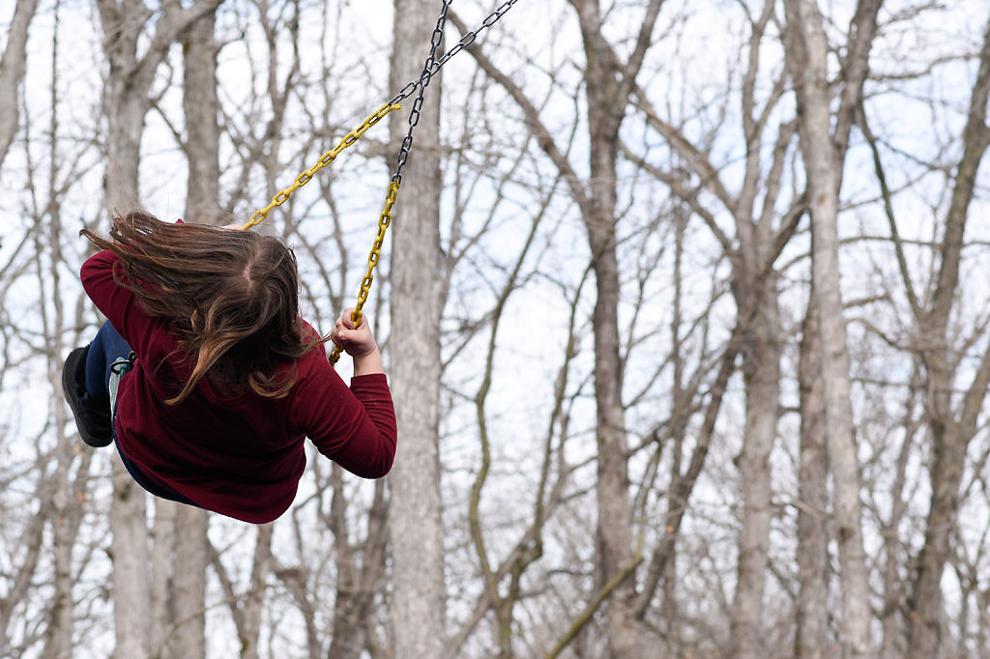 There isn't enough current research to prove whether financial literacy programs are effective. As of now, Dworsky said she is involved in a federally funded project that is looking into that.
But there is proof to show that some programs do work.
Data collected from surveys on Opportunity Passport participants reveal those who purchased assets from IDAs fared better across multiple factors.
For instance, those who earmarked funds for education had 2.9 times higher chance of being in school. Those investing for a vehicle reported 2.7 times higher odds of having good transportation and 1.6 times higher odds of employment.
And many have said that Missouri is far ahead in the game when it comes to providing such programs.
New Chafee contracts will require the development of IDA accounts for foster youth. Missouri was also one of six states invited to work with the Consumer Financial Protection Bureau on a Your Money Your Goals toolkit. It began in March 2017 and is still ongoing.
"Missouri is definitely above average when it comes to addressing the needs of foster youth," Peters said. "They're open to ideas and innovations, more so than most states I've worked with."
Peters pointed to how Missouri lets former foster youth reenter care before 21. The state created a way for foster children who are 16 years old to get special car insurance. Missouri pioneered a program that placed foster youth in employment programs to develop careers. Those are some of the few things he wished other states had adopted, Peters said.
"I've been on both sides of the state line, Kansas and Missouri," said Chad Harvey, a program manager and foster youth mentor at Cornerstones of Care. "Both sides do a good job, but Missouri especially," Harvey said. "There's so many nonprofit programs out there that the state department backs and supports." 
Cornerstones of Care is a Kansas City-based service organization for foster youth.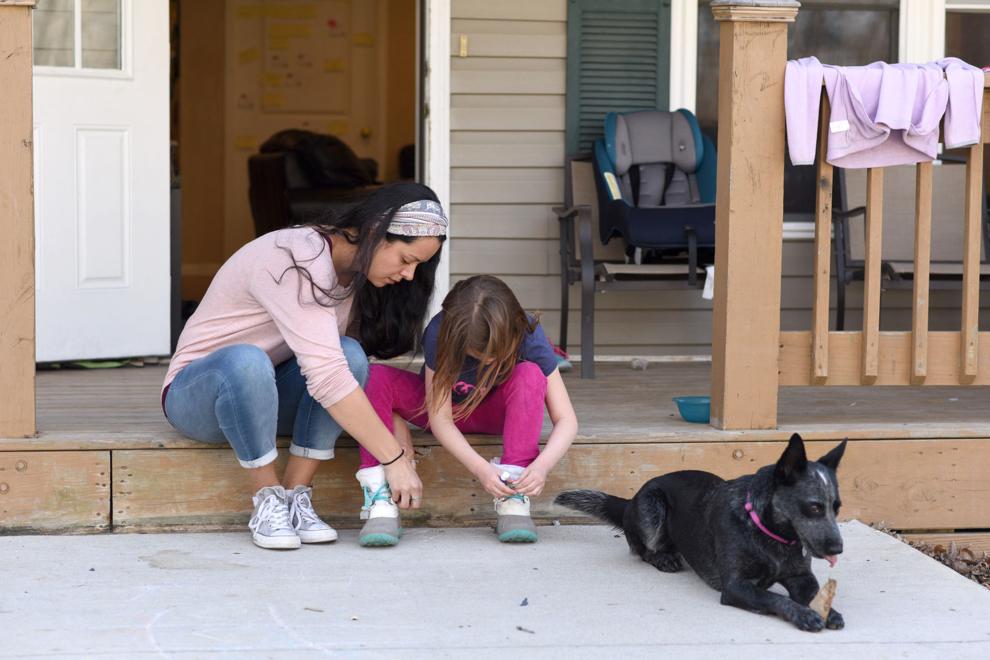 But as a mentor, he said he notices the biggest problem with those entering his program is that the children don't know about any of these programs.
"We'd talk about some of these different programs, and they'd look at me and say, 'I had no idea that these were even out there. I had no idea I could go to college basically for free. I had no idea that there were these financial institutions that would offer free financial literacy for me,'" Harvey said.
Adcock, the former foster youth from Joplin, who is part of the Former Foster Children United Facebook group, also was not aware of such programs after she aged out. Her case manager simply put her in an independent living skills class, and that was it, she said.
"I didn't know my options. I don't know how it would've been different if there were any options," she said. "I really don't know what's available now even."
For 30-year-old former foster youth Tonya Wilson from St. Louis, her knowledge of what was available helped her tremendously. When she was 21 and about to age out, Wilson took part in a financial independent living program. She had a baby at the time, and she was nervous, but she knew what to do.
She had applied for low-income housing. She found out about a job through her case manager back at the company that oversaw the group home she lived in. She knew how to get food stamps. And the independent living program taught her to manage money for her childcare.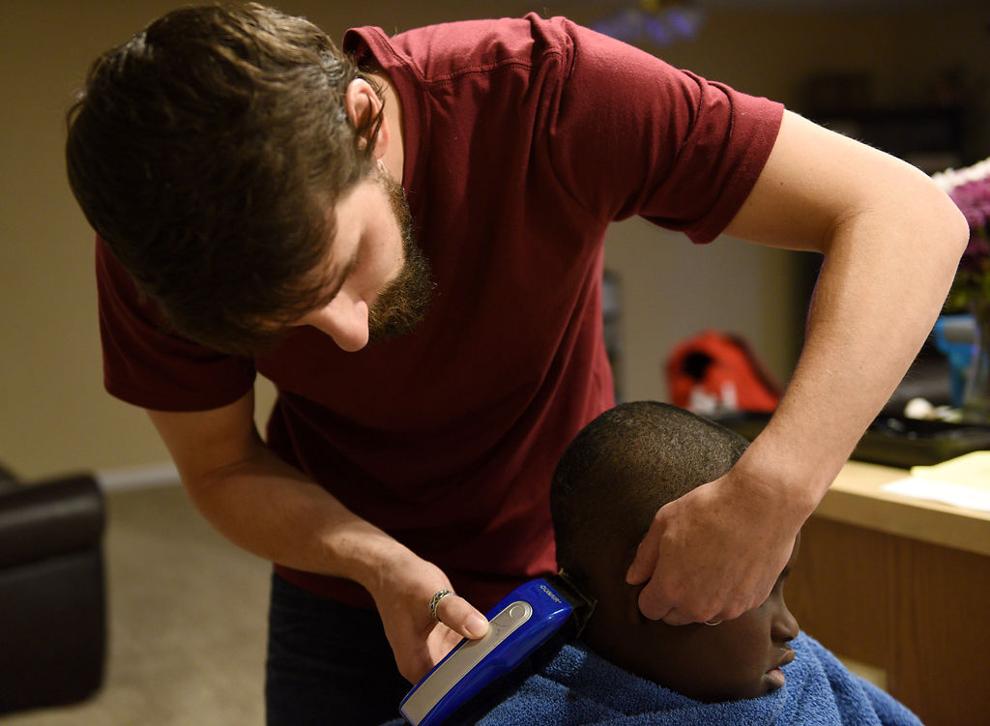 Beyond Money and Finance
Adcock never reaped many benefits from her independent skills living class. She remembers them teaching basic skills such as budgeting, cooking and changing tires. They would have homework and even get paid to do it. But a lot of it never stuck in her mind.
During that time, she said she was being sexually abused by her foster parent.
"I just wanted to get out of the place and be on my own. It's all I thought of," Adcock said. "If the basic needs aren't being met, it's difficult to remember those things."
She said many foster youth, including herself, don't have many of the basic needs of comfort, security, shelter or even food. Thus, it's hard to think about things like what financial programs are out there or how to budget for the future.
Even when she left her abuser, Adock was still at the bottom. She would work full-time then go to class then work overtime with few hours of sleep per day, just to make enough money for food and the dorm she rented out from another student .
"Sometimes I would go directly from work to class, and I would be covered in blue paint," she said about the time when she worked full-time at a paintball factory. "It was sort of embarrassing."
Harvey said such trauma and such a mentality are common among many of the foster children he mentors, and it cannot be ignored when talking about financial literacy.
"Mental health is the first base we look to overcome with all our foster youth," he said. "If you can't treat the child and his trauma, however much trauma he's going to experience is going to affect his success in the future."
Similarly, Great Circle has also understood this need and offers what it calls "trauma-informed care," where staff are educated about trauma, and therapists and clinicians are on hand.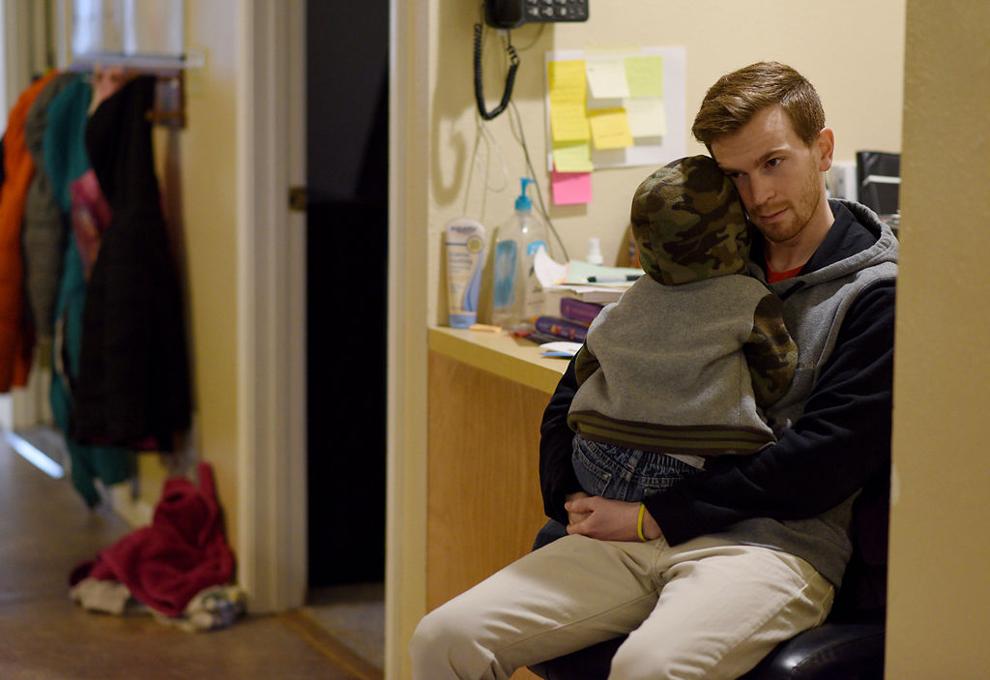 Adcock, who suffered from anxiety attacks, only started seeing a therapist three months ago. And she never had a mentor to guide her for much of her adult life. In foster care, she moved around multiple times, going to five different high schools across Missouri, never establishing a friendship.
"A lot of the times, I felt like I was floating through life alone, and it would be nice to have somebody to be there to ask for help or just an opinion," she said.
Adock thinks if she had a mentor, many of her mistakes could have been avoided. For instance, one time she decided to drop a semester of college because she wanted to focus on work to make more money. But she didn't know she had to un-enroll, and as a result, not only did she get all Fs, she had to waste time and money to make those up to continue her education.
She now teaches English at Joplin High School and said she aims to be a mentor to some of her students who are foster children. She said many times she's had to call the hotline for certain issues her students faced.
"I'm glad I'm the adult who says, 'hey, there needs to be something done,'" she said. "I feel like that could have happened a lot in my childhood. But it just didn't."