Editor's note: The in-person reporting for this story was conducted before Illinois and Missouri implemented stay-at-home orders because of the COVID-19 pandemic.
MARION, Ill. — Randy St. Clair and Randall Bain said they didn't gamble much until the slot machines showed up in their hometown of Marion, Illinois. Once slots took hold in Marion, however, they both started gambling every day.
Bain, 55, works maintenance at the Flying J in town, where he and St. Clair met.
The slot machines in the gas station are some of the most popular in the state, but employees can't gamble in their workplace, so Bain plays slots at other places around town.
On a Saturday afternoon in February, the two men were playing the slots in the back room of RollnUp, a liquor store across from the Flying J.
Swinging, saloon-style doors separate the gaming room from the sales floor. On this day, the doors were propped open, but the room remained dim.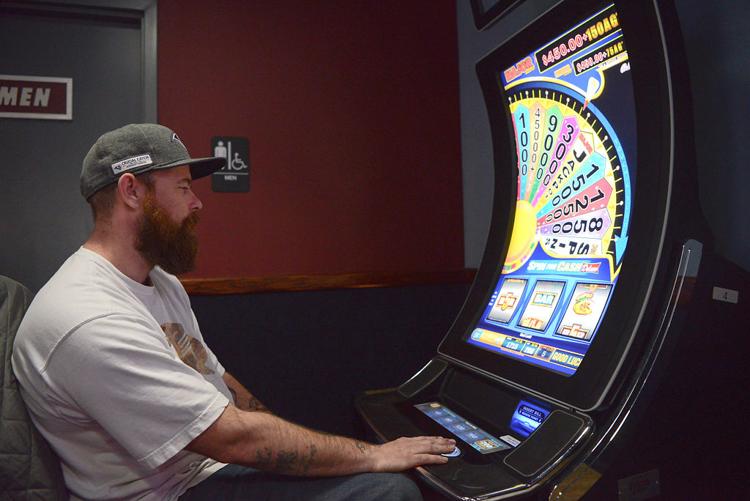 Bain compared the appeal of the machines to golf, playing as he spoke.
"You get out there and you hit that one big shot, and it keeps you coming back," he said, pushing the button to spin again.
He hit his first big shot six months ago. Then he started gambling every day.
In Marion, there are nearly 200 video slot machines. The slots in the Flying J alone brought in $1.35 million in net profits last year.
Those near the machines, including those who play them and employees of businesses that have the slots, said they've seen people from all walks of life spend entire paychecks in one sitting.
Rhonda Burbank, a cashier at the Curly's Corner Market in Granite City, said people will be waiting by the door to be let into the gaming room when she opens the store at 6 a.m.
"There are a lot of cons. I've seen people lose their whole paychecks," she said. Burbank said there are people who come in and spend their entire Social Security check in one sitting.
Areas for video slot machines are designed to encourage gamblers to stay. The chairs are often large and plush, and the dim lights and low volume make it easy to get sucked into a game.
The slots are inescapable in some places. They cluster along busy roads, and many gaming rooms are within walking distance of each other.
There are two other businesses with slot machines on the same corner as Curly's Corner Market.
Burbank said sometimes customers with gambling addictions ask her not to let them back into the gaming room. Even if she complies, there are plenty of other businesses that person could go to.
Many parlors, like Lucy's Place and Chances Lounge, offer free or cheap soft drinks and snacks to people playing the slots. Lucy's website states, "Our employees are trained to politely and unobtrusively serve our customers while preserving a quiet, relaxed environment."
Jason Lee, the manager and co-owner of Chances, opened his gaming parlor in December 2019 with his wife after seeing the kind of money other places were bringing in. Lee and other business owners said they are not responsible for gambling addictions. He compared his parlor to a bar — and bars aren't responsible for controlling alcoholism, he said.
"I think that just depends on how people look at it," he said. "They may think that I'm pandering to that thing, but it's just supply and demand."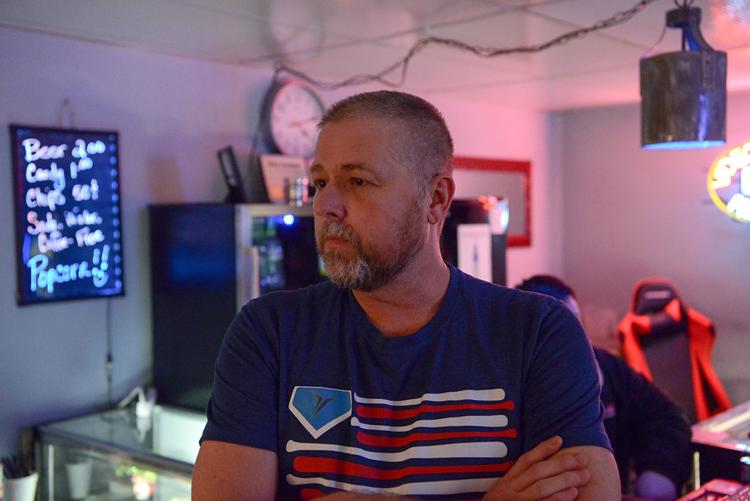 Many gamblers aren't addicts. Some, like Chris Holland, 36, who works in manufacturing, said he plays the slots a few times a month. He brings a set amount of money and leaves when it's spent.
He prefers the calm atmosphere of gaming rooms to the chaos of casinos. He doesn't like people watching over his back as he plays, he said.
Even though Holland estimated he's won around $4,500 from the video gaming machines, that isn't the only reason he likes them.
"I always say I'm a winner anyways," Holland said. "I never look at it as losing. I mean, I'm playing to have fun."
Some proponents of the video slot machines say gambling addictions have always been present but were previously limited to casinos. There's not necessarily more gambling addicts, they say; it's just that the addictions weren't as visible before.
Bob Willenborg, CEO of J&J Ventures Gaming — one of the largest video slot suppliers in the state — said that companies like his take problem gambling very seriously.
"We do not want to take people's rent money. We do not want to have people on the street," he said. "You know, can someone get in trouble (gambling)? Yeah, but they can drink three cases of beer in a day and get in their car and kill somebody."
Critics of the machines still say they have clearly caused an increase in problem gambling in the state. The Illinois Department of Human Services' Substance Use Prevention and Recovery unit agrees. The department gave $119,000 to Centerstone, an addiction resource provider, to expand services in southern Illinois, including Marion and Carbondale.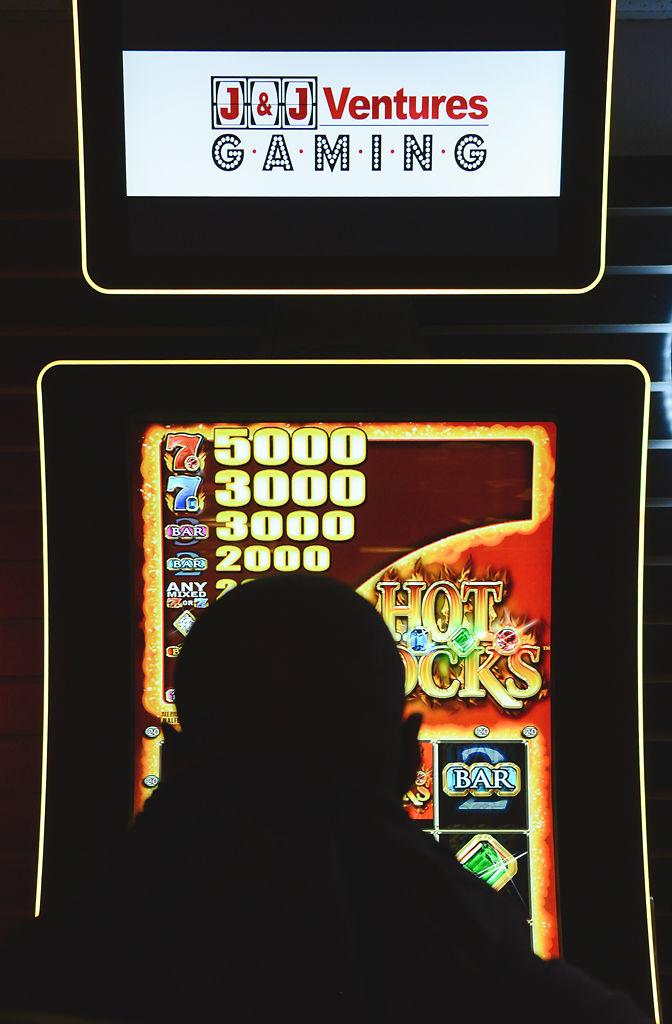 Marion Mayor Mike Absher knows addiction is a problem in his community.
In the 10 months since Absher took office, 12 residents have come to him to ask for help paying rent, he said.
"What's happening is they're gambling this money away," Absher said. "I see it disproportionately affecting some poor people."