On a typical Thursday in November, in a rural circuit court slightly northeast of Kansas City in Kingston, people trickle in and out of a largely empty courtroom.
They come for a variety of reasons: speeding tickets, driving without a license, car accidents and occasionally more serious crimes. But at the end of almost every case, the judge asks the same questions.
"How long do you think it'll take you to pay?"
"What's a reasonable amount for you to pay each month?"
The fees and fines imposed ranged from a couple hundred dollars to a few thousand. Many of them promised to pay in time by mid-December, but that can be a hard promise to keep for those who are poor.
And when those fees aren't paid off quickly, you're ordered to show up in court again.
Whether they have been guilty of any past crimes is already determined. They were now all in court for the same crime: being too poor to pay for their jail time.
For many of them, the punishment is even more jail time and, as a result, an even higher board bill. In or out of jail, many remain imprisoned — by debt.
But such a situation, which tends to happen in rural areas, is being challenged in the courts themselves.
Six cases have been filed by public defender Matthew Mueller in all three Missouri appellate courts, all on behalf of clients who Mueller says should never have been charged in the first place.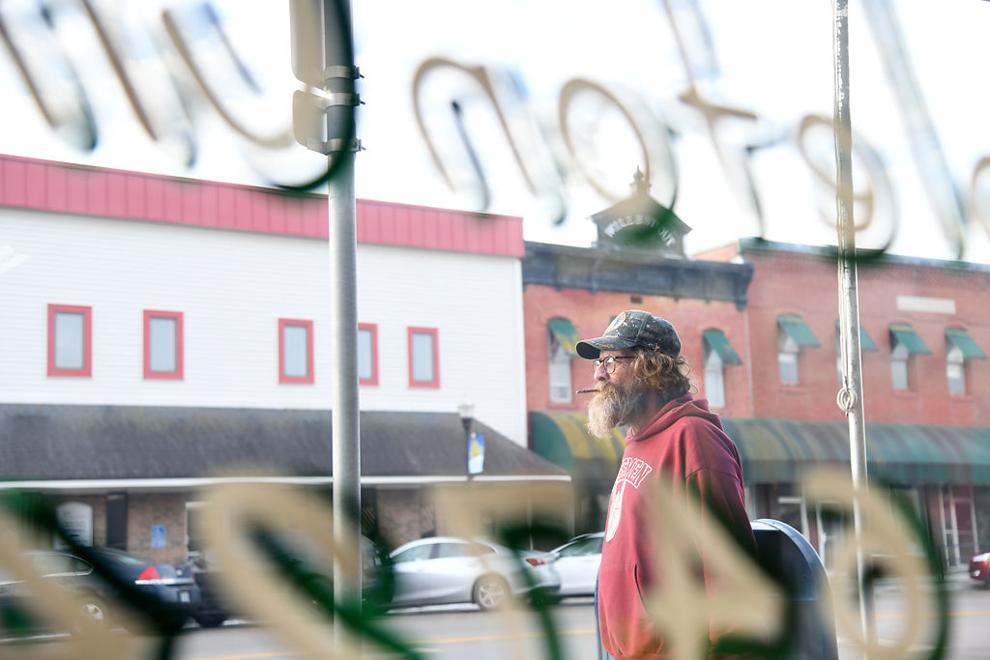 Other solutions that will help combat this problem are in the works in some Missouri jurisdictions, by lawmakers in Jefferson City and in other states. In some cases, those efforts focus on the cost of running crowded jails, which is a main driver behind these charges.
A nationwide problem
Forcing the incarcerated to pay for their own incarceration is not unique to Missouri.
According to a 2015 study by the Brennan Center for Justice, 43 states charge "pay to stay" fees, which are essentially board bills. About a third of U.S. counties charge room-and-board fees at the local level as well.
Sometimes, such board fees are voluntary. In parts of California, for instance, an inmate is offered to upgrade to more comfortable jails at a cost per day. But for most who are poor, fees are slapped onto them.
Neither is the issue a new one. In 1983, the case Bearden v. Georgia went up to the U.S. Supreme Court because many people were being put in jail or in debtor's prisons for failing to pay court fees and fines.
Missouri's county jails are no exception. Of the 114 counties, only seven in fiscal year 2017 did not collect any money related to board bills, according to figures from the Missouri Office of State Courts Administrator. The total amount from all counties that year in board bill disbursements was near $4.7 million.
Inmates inside and outside Missouri are rarely charged with only a board bill. A package of other fines and fees that increases their debt is included, too. George Richey of Appleton City is one of Mueller's clients who was found guilty of violating a protection order in 2014, per a probable cause statement. A look at his bill of costs shows a variety of fees assessed against him, from an inmate prisoner detainee security fee to a $10 charge for a crime victims' compensation fund.
But as in most cases, the board bill makes up the majority of the costs. Of the $3,226 assessed to Richey in 2015, $3,150 is for board at $35 a day.
Almost 2½ years later, Richey is still paying for that bill, with a balance of around $1,600 left as of May. That is, until he was hit with a new board bill in 2016 of an additional $2,275 — the result of being jailed because he couldn't fully pay the first bill.
Richey doesn't know when he'll ever pay all of it.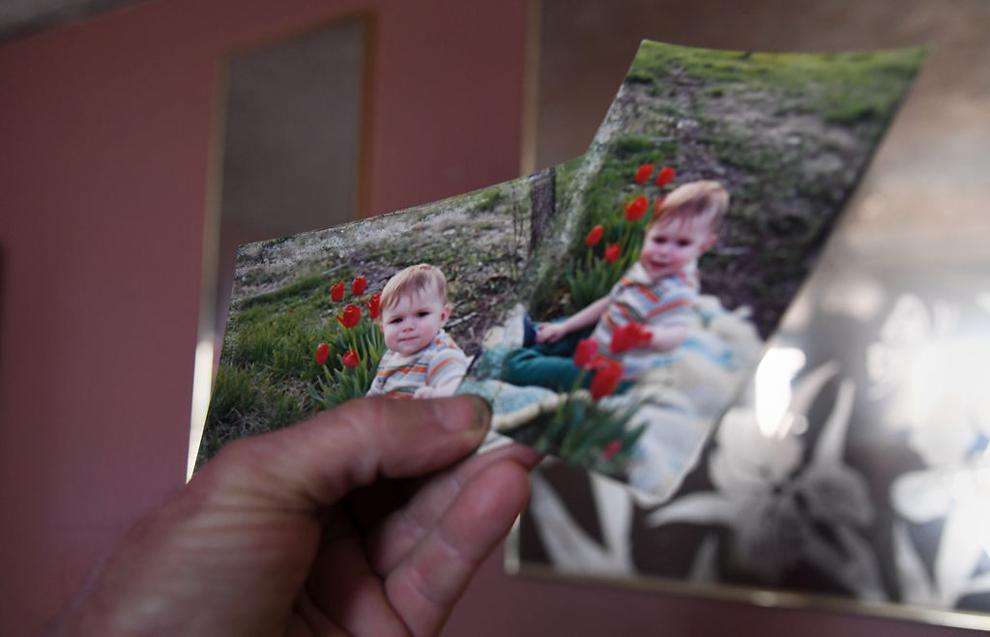 "I'm on disability. I make $600 a month," Richey said. "When you're on a fixed income, that's pretty hard on your budget. They just keep hounding me for the money."
'Pay to stay'
The board bill issue primarily comes up on the county and state level. In both cases, the county plays an important role.
Inmates like Richey, who are charged with only a misdeameanor, are handled by the county. The Missouri statute that governs such cases states that when the defendant is sentenced to imprisonment in the county jail and is unable to pay the costs, it is the county that has to pay.
"Well, not surprisingly, the county never (bills) the costs against the county," said Mueller, who has seen countless cases like Richey's.
Inmates charged with felony crimes are subject to the Missouri Incarceration Reimbursement Act, where the state of Missouri can draw out money from inmates for their time in state prison.
But the county can sometimes have a role in what state prisoners are charged, as many prisoners often wait in county jails first for their judgment before transferring to prison.
Shanda Ganaway of Canton pleaded guilty in 2014 to a felony of distributing a controlled substance. Before that, she was held in Lewis County Jail for four months while awaiting a final judgment.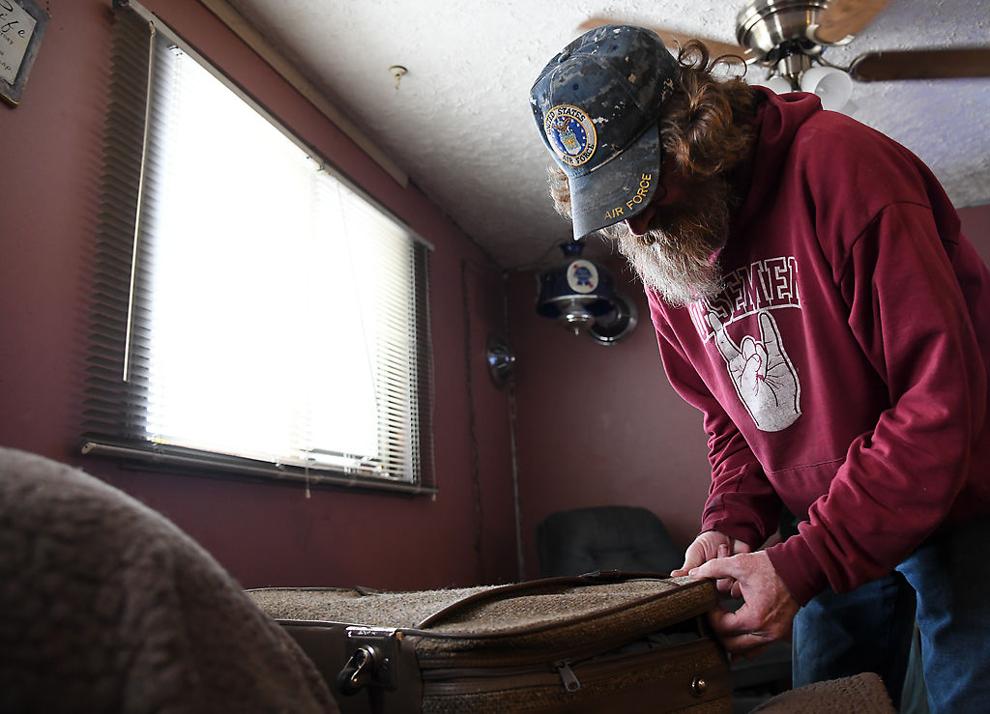 Per statute, if the person is deemed innocent, the state doesn't have to reimburse counties. But if found guilty, and the defendant is too poor to pay, then the state is required to reimburse that cost.
In this case, Ganaway pleaded guilty but was deemed indigent. So the county sent a reimbursement request to the Missouri Department of Corrections.
Many states reimburse counties when it comes to holding state prison overflow. But Missouri is one of the few to reimburse counties for a defendant's local jail time as the person's case goes through the judicial system.
At this time, had the judge sentenced Ganaway to probation instead, no reimbursement would come in. This gives incentives for more prison sentences, said Bryan Furst, an expert with the Brennan Center who is keeping track of certain Missouri cases involving debt coercion.
However, there's a caveat — Missouri law also caps the amount that counties can be reimbursed for the cost of incarceration by the state at $37.50 per day.
Because of the cap, Lewis County didn't get its full amount back, so it billed Ganaway the remaining costs. Mueller argues that this shouldn't happen, because Ganaway was already deemed unable to pay.
"In this case, what makes it particularly egregious is that they already deemed her indigent," he said. "But they're still going after her."
Mueller has noticed instances where the same person was deemed too poor for felony cases, so the state would pay, but then wasn't deemed poor for other misdemeanor cases. In those cases, that person would bear the costs.
"The counties have effectively absolved themselves of all responsibility for the payment of costs," Mueller said.
The statutes have already made it clear that whoever bears the costs depends on if the defendant is too poor to pay. What is unclear is how the courts determine that, or if they even have to.
Ability to pay
Through the Bearden v. Georgia case, the Supreme Court has ruled that lower courts must make indigency determinations, where the court has to decide if someone is "willfully" failing to pay a fine or fee.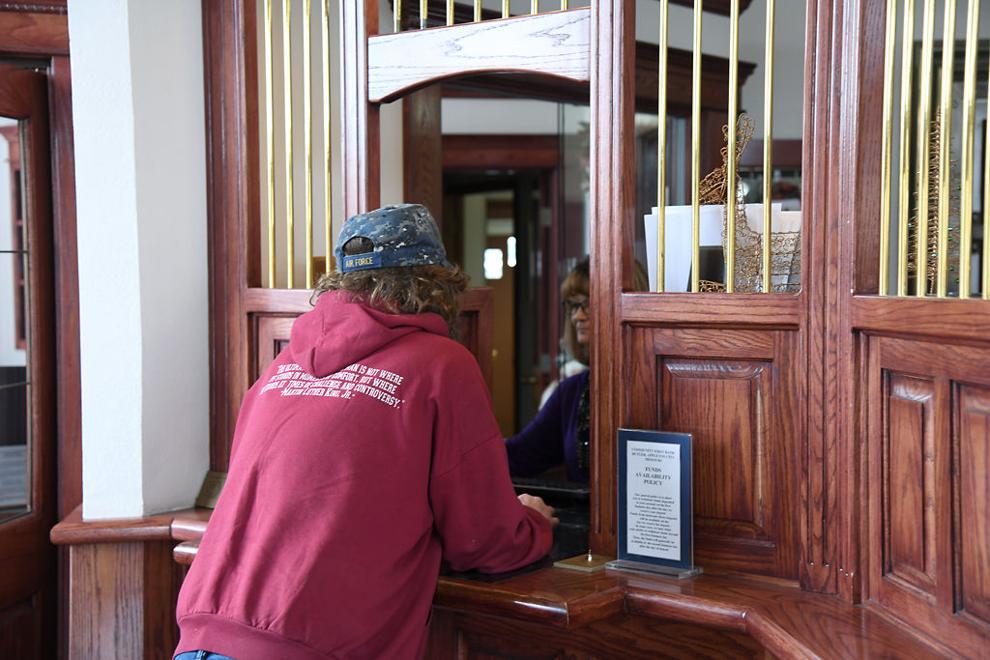 But across the nation, that isn't followed properly.
"Generally what you see in many states is these indigency determinations are not done quickly or upfront," said Noah Atchison, a research associate at the Brennan Center for Justice.
It's only after a warrant is issued for failure to pay after all the debt has accumulated that the court later determines one is indigent.
"It's legally compliant because the courts can say, 'Oh, we didn't know they were indigent at the time we charged them because we didn't do the indigence determination until after they failed to pay the original fee,'" he said.
The Missouri Supreme Court has addressed indigency hearings.
In 2017, it heard a case where a lower court improperly revoked William Fleming's probation for failure to pay his board bill and other costs. Fleming pleaded guilty to domestic assault in 2008. In the ruling, it told trial courts they had to hold inquiries into ability to pay.
In fact, the Missouri Supreme Court cited the Bearden case. Despite these two binding decisions, in Richey's case and many others, the court didn't determine indigency, Mueller said.
Public defender Amy Lowe, who represented Fleming, doesn't see the lack of indigency hearings as counties avoiding paying costs.
"I don't think judges are purposely ignoring the rulings," Lowe said. "I think there is confusion over the steps that they have to take and where this analysis applies, and I think it's a matter of the decades where Bearden wasn't enforced."
Even if indigency determinations are done upfront, how to determine it is unclear, as the Supreme Court did not explicitly define "willfully" in Bearden.
"Many times when the hearings are done, it is not being done in a systematic way," Furst said. "We've seen this happen before: A judge looks at the defendant, saying, 'You could afford a suit for today, so you could afford to pay the fine.'"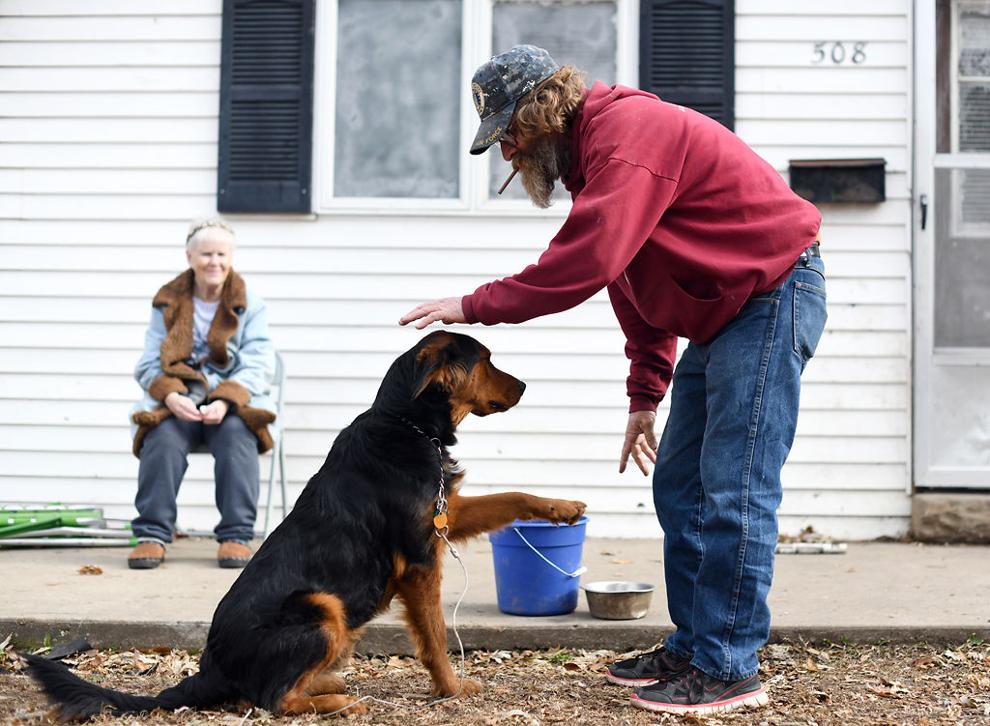 There is currently no law in Missouri that states explicitly what the standards for "ability to pay" are. Neither is there a statute that explicitly requires indigency hearings in every case.
However, Mueller argues the aforementioned statutes that govern who has to pay in felony and misdemeanor cases implicitly require meaningful inquiries into ability to pay.
"And most of these defendants are necessarily indigent by virtue of the fact they are represented by the Missouri Public Defender," Mueller added.
Data from the Brennan Center shows that 80 to 90 percent of those charged pay-to-stay fees are eligible for a public defender.
The closest Missouri law gets to explaining indigency determinations is when deciding who qualifies for a public defender. The public defender system has its own rules of how to determine indigency, based on federal poverty guidelines.
The Missourian reached out to current judges to see how they determined indigency, if they did so at all.
Judge Russell Steele, who presided over Ganaway's case, wrote in an email that he couldn't comment on any pending cases.
Questions to Judge Jerry Rellihan, who presided over Richey's case, were instead answered by his circuit court clerk, Karen Hubbard.
"Typically, if a person doesn't have any money, they would set a payment review date," Hubbard said, "and 99 percent of the time they do have the money later."
On that review date, if the person still doesn't have enough money, he or she would set another review date.
"We give folks plenty of time to make those payments," Hubbard said.
When asked about Mueller's case, Hubbard said she could not provide any comment on the pending case.
Barriers to reentry
Although Hubbard views the payment review dates as ample time to pay what is owed, Richey, who has had to go to multiple review dates, sees it differently.
"It's stressful," he said, "a court date every month for me. I have to find a ride, but I don't have a car or driver's license."
In rural areas, a drive to the courthouse isn't just a few minutes away. For Richey, it can take up to half an hour.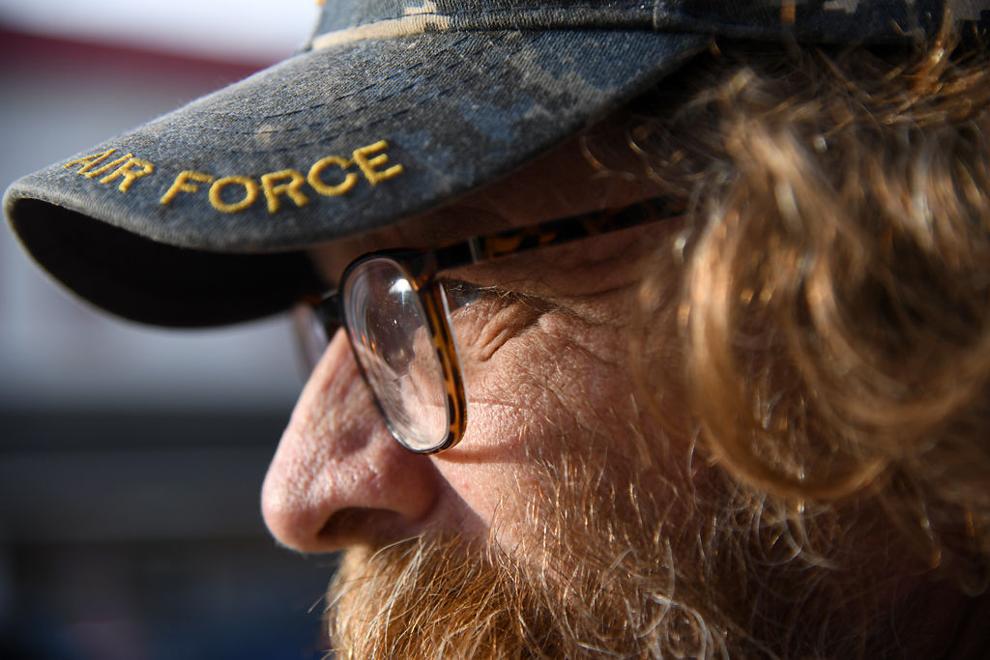 Mueller sees review hearings, which Ganaway also faces, as a form of harassment since they can continue until the amount is paid. And if just one date is missed, it could have consequences, such as arrest for failure to appear in court.
"These courts are threatening these people with arrest if they don't pay," Mueller said. "No one else has this power. ... That's just scary."
A reason these review hearings occur is that many who owe usually end up on payment plans, where they pay small increments month by month. The court wants to ensure it's keeping track of how far along they are in paying.
"The last time I didn't pay enough, I tried to explain to the court that I can't afford this with housing costs and everything else," Richey said. "But they just keep grilling me for the money. I'm paying it down, but I'm not paying fast enough for the judges."
This is only one of the obstacles those charged with board bills face when trying to re-enter society. And like Richey, one can go back to jail again for simple failure to pay. It can sometimes feel like extra time for the same crime.
As was the case with Fleming, probation is also often threatened for failure to pay, meaning jail time.
For Ganaway, because she hasn't finished paying off what she owes, she's unable to get off probation.
"Now, this probation keeps me from going out of county, and there's really no jobs here in Canton at all," she said.
That's one side effect of the review hearings — for Ganaway, an unemployed single mother, she is stuck where she is in order to appear at these hearings, which prevents her relocation elsewhere to get the job needed to start paying the bill.
Beyond all that, there's just the added pressure of balancing debt and trying to survive.
"It's affected me tremendously," Ganaway said. "I can't do things with my family. It's affected my children because we're not financially stable. It's just hindered me from a lot of things."
The need for money
Both Ganaway and Richey live in rural places. In fact, most cases don't occur in urban counties, Mueller observed.
For example, Boone County doesn't usually charge board bills to those in its jail; most of the time, it gets waived.
"These rural counties would never seek to do that," said Mueller, who has practiced in Columbia. "I think it's because they don't have a large tax base. They don't have a lot of revenue like these urban counties do."
Figures from the Office of State Courts Administrator seem to back Mueller up.
In fiscal year 2017, Platte and Clay counties in the Kansas City area and St. Charles and St. Louis counties in the St. Louis area collected no money from board bills. Boone County and Greene County, which contains Springfield, collected significantly less in board bills, under a thousand dollars.
Compare that to the overall average of $41,860 that Missouri counties collected in board bills last year. Laclede County collected the highest amount — around $260,000.
The idea that certain counties in particular face financial pressures was used as an argument by an attorney representing the state in one of the cases Mueller filed. In a brief, the respondent for the state said, "There is no way counties could sustain immediately bearing the cost of every defendant represented by the Public Defender's office or who may be found unable to pay at the time of sentencing."
But the money issue goes beyond the size of a tax base.
In 2017, former Gov. Eric Greitens created a Justice Reinvestment Task Force to examine all aspects of the state's prison and jail system. One of the findings was if prison population growth trends continued, operating costs would balloon and two new prisons would have to be opened.
"Law enforcement is eating counties alive. It's a huge drain," said Dick Burke, executive director of the Missouri Association of Counties, which took part in the task force. "There's just more people going to jail in all areas, and a lot of it is because of the opioid crisis."
Other factors play a role, such as increased length of jail stays and lack of proper mental health treatment, per the task force's report. Now, rural county jails that used to only house five or 10 people suddenly had to house much more, around 35 to 40, Burke said.
Missouri's jail population, which grew 50 percent from 2000 to 2015, is only exacerbated by the fact that, for many with drug felonies like Ganaway who don't end up going to state prison, taxpayers have to bear that cost for housing them in local jails.
In addition, because of the growing population, the task force reported that the number of days it takes for those with felonies to be sentenced increased by 10 percent from 2010 to 2017, meaning more time spent waiting in local jails for which counties have to bear the cost.
Counties have been complaining that with this increasing cost of jailing people, reimbursement rates from the state for housing felons haven't kept pace.
The cap on reimbursements is $37.50 a day. But Lewis County Sheriff David Parrish says that rate has never been reached. Currently, it's around $22.50 per diem.
"The statute says 'may' pay up to 37 dollars (and 50 cents)," he said. "What we needed was a 'shall' pay."
In fact, according to the Department of Corrections website, since 1998, the reimbursement rate has never been higher than $23 per day, while it costs around $45 to $50 per day to hold an inmate. The rate is usually set by how much funding is appropriated by legislators and the final approval of the governor.
 State Reimbursement Rates Per Diem To County Jails

| | | |
| --- | --- | --- |
|  FROM |  TO | RATE  |
|  7/1/1998 |  6/30/2002 |  $22.50 |
|  7/1/2002 |  6/30/2007 |  $20.00 |
|  7/1/2007 |  6/30/2008 |  $21.25 |
|  7/1/2008 |  6/30/2010 |  $22.00 |
|  7/1/2010 |  9/30/2014 |  $19.58 |
|  10/1/2014 |  6/30/2015 |  $21.58 |
|  7/1/2015 |  6/30/2016 |  $20.58 |
|  7/1/2016 |  6/30/2017 |  $21.08 |
|  7/1/2017 |  6/30/2018 |  $22.58 |
Because of this gap, Parrish said his jail had to make some difficult adjustments, diverting money from higher staff salaries, health care, equipment and jail maintenance.
Burke says he isn't surprised when he hears about what happened to Ganaway, having seen many similar situations across the state. He noted that judges, many of whom are elected by popular vote, are the ones who make these type of decisions.
"They understand the position local taxpayers are in if the county doesn't get the full cost," Burke said.
Ongoing solutions
A multifaceted problem requires multiple solutions, and a variety of them have already been implemented nationwide.
For instance, in 2014, Colorado began requiring ability-to-pay hearings along with pre-established standards. Michigan did the same shortly after. Just last year, the Texas legislature passed a law requiring indigency hearings; the state of Washington recently did so, too.
The elimination of cash bail, a monetary amount required to be released from jail pretrial to ensure one will show up in court, recently passed in California. Experts argue that would have kept poor defendants like Ganaway out of county jail in the first place, eliminating the need to pay for those board costs later.
Beyond the legislative arena, lawsuits have generated results. On the municipal level, St. Louis-based Arch City Defenders won a settlement of $4.7 million with the city of Jennings, which had been systematically jailing and fining its majority black population.
Part of the results of the case included a fundamental transformation of Jennings' judicial practices, including conducting meaningful inquiries into ability to pay and establishing some basic standards. The city also agreed to pursue fees and fines through the civil process, so one can't be jailed for not paying.
Reports from the St. Louis Post-Dispatch showed how such reforms had an impact, with mostly empty jails now.
Proposed legislation that aims to reduce jail costs passed recently, one bill sponsored in part by state Sen. Caleb Rowden, R-Columbia.
A key component will, for the first time, allow the state to reimburse counties for expenses that come with alternatives to jail sentences, such as electronic monitoring. This went into effect in August.
"The whole idea is that it would be more efficient to taxpayers if we can get people out of jail who really don't need to be sitting in jail," Burke said.
Indeed, such a solution could not only cut back on jail costs, but it could incentivize judges and counties to not incarcerate someone like Ganaway as the default option, Rowden said.
Then, a board bill wouldn't need to be charged to her in the first place.
"It should decrease costs over time and, if done properly, would decrease recidivism as well," Rowden added. "Those two will inevitably save more money, on top of direct costs. It's a win-win."
In addition, other parts of the act deal with keeping prison and jail populations down by creating programs on mental health and drug problems. In a press conference in May, Rowden said $5 million was budgeted to start a pilot program in three counties to deal with these issues.
"It's really starting to treat folks that are dealing with substance abuse issues and mental health issues in a better environment other than a county jail," Rowden said.
Early results from the pilot program are expected to come out early next year, Rowden said. Additionally, he said that there could potentially be new legislation from others that addresses getting and keeping people out of jail.
As for those like Richey, the wait for any relief will be longer, as Mueller's cases drag through the courts.
"I'm tired of all this, really," Richey said. "I just want to be done with this."