NEVADA, Mo. — Wherever Tressa Price goes in Mountain View, Missouri, people know her.
They know her from the county court, where she sits beside domestic violence and sexual assault survivors waiting for decisions on orders of protection.
They know her voice from her public service messages on the radio.
They know her silver Chrysler when she picks up survivors and takes them to safety.
It's a town of 2,700 people, so it's nearly impossible to stay anonymous, but Price stands out more than most.
Price, the executive director of the domestic and sexual-violence shelter Agape House Incorporated, serves 10 counties in the region along with one other shelter, Christos House. Seven of those counties have a population of fewer than 20,000 people.
When people think of family troubles in the community, they think primarily of her and her work, Price said. She tries hard get the word out about services in a place where survivors might be far from a town, or reluctant to discuss intimate partner violence with anyone outside the family.
It can be challenging to work in a small community. Once, Price was threatened on the steps of the courthouse after a day spent as a court advocate. A man drove by in a car and said, "Tressa, you're going to pay for this."
In Missouri's rural towns, it's hard for survivors of sexual assault and domestic violence to get the help they need. When neighbors know each other in tight-knit communities, a lack of anonymity can discourage survivors from seeking help.
In addition to the cultural stigma, the miles of isolation often mean fewer services. Overwhelmed, undertrained or, sometimes, apathetic law enforcement can make reporting crimes even harder.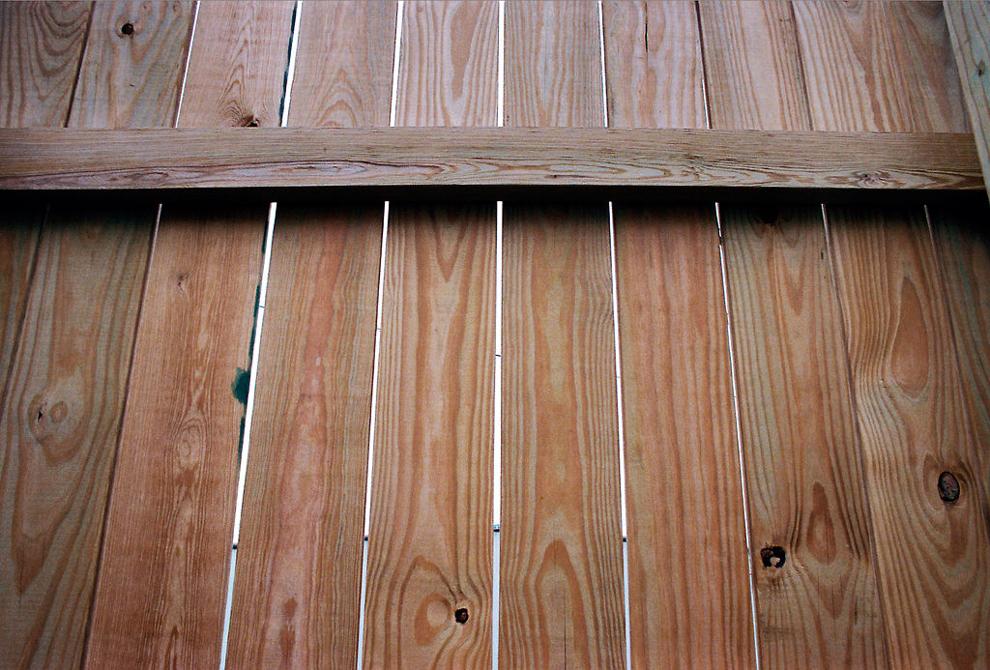 Catherine Johnson says the combination of barriers can have a silencing effect. Johnson worked for a decade in the Kansas City (Missouri) Police Department and spent many of those years as a detective investigating sexual assaults.
Small towns can be tight-knit, she said. You might go to the grocery store and run into five people you know.
"Sexual assault is such an intimate personal crime that I don't want everybody knowing my business," Johnson said.
Add to that, the nearest victim advocate may be a two-hour drive away and the local deputy, who maybe you've had negative interactions with before, doesn't seem to believe you.
Johnson can put herself in the mind of a victim.
"So I don't want to cooperate at all, because you don't believe me, I can't get victim advocacy and nothing's going to happen to this offender," she said. "And God help us all if the offender is a good ol' boy in town."
Advocates in some of Missouri's rural southeastern communities have to be willing and able to do it all to ensure survivors can get a ride to court, know they can seek therapy and feel supported. The work can be exhausting, but they know the silence of survivors in their communities would be too great if they stopped.
Acquainted with violence
That means most rapes are perpetrated by a person the victim knows, usually an intimate partner or an acquaintance. In small towns where most people know each other, it's especially true. 
Cases can become difficult to prosecute and investigate, especially in acquaintance sexual assault cases where coercion was used and there is no evidence of violence, said Martha Sander, executive director of the Council on Families in Crisis, a service provider for domestic violence and sexual assault survivors in Nevada, Missouri. Between people who know each other, it often comes down to proving that there was no consent, a distinction not everyone understands fully, especially when rape is perpetrated by an intimate partner or a friend.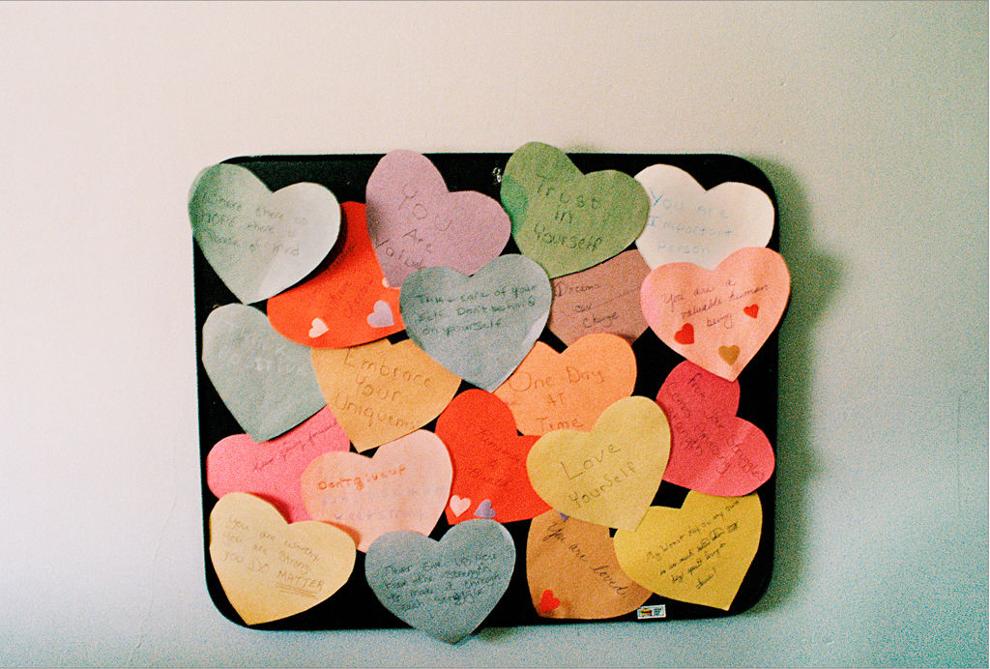 "There are so many belief systems between someone being sexually assaulted and adjudication in the court," Sander said. "Those have a lot of power along the way to sway how people view this. They don't understand the power dynamics of what rape and abuse against women really look like."
Police can decide that a rape report is "unfounded" — false or baseless — after an investigation. Some police departments in the United States and Canada have artificially high unfounded rates that are the result of officers and detectives dismissing real cases unjustifiably, research has shown. Studies show the actual rate of false reports to be low, around 5 to 8 percent of all reports of rape.
Using data from the FBI's Uniform Crime Report, the Missourian found that police departments that serve the smallest populations in Missouri record a relatively high percentage of "unfounded" rapes. Police departments in Missouri that serve fewer than 2,500 people had an unfounded rate of 20 percent, much higher than the true percentage of unsubstantiated rape claims.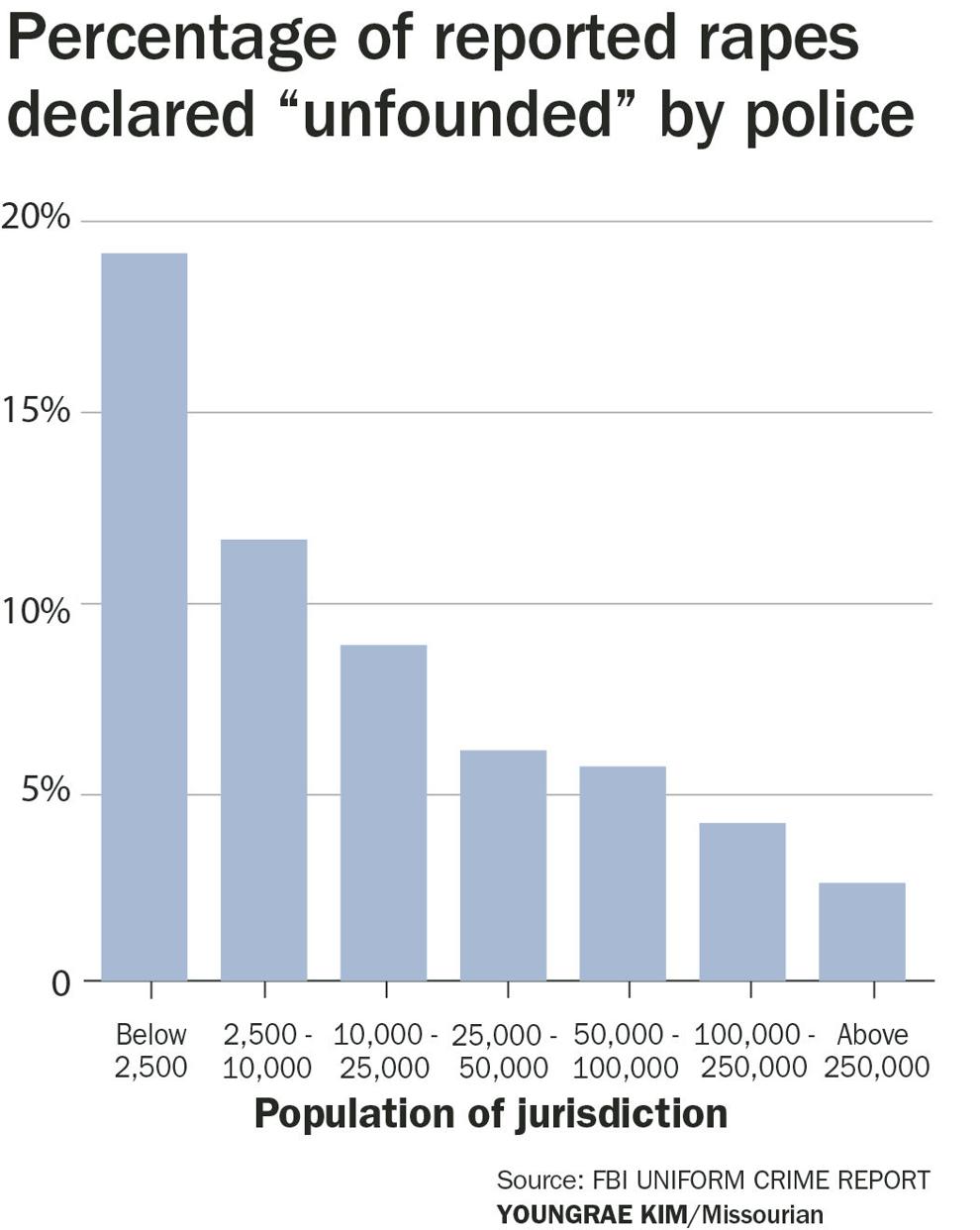 In the smallest population jurisdictions, where rape is less likely to be reported and where crime data reflect fewer rapes per capita, the number of "unfounded" rapes per capita is actually much higher than in the biggest cities in Missouri. For jurisdictions of less than 2,500, the rate of rape declared "unfounded" is 4.5 per 100,000 people. The biggest cities, which have more rape crimes per capita, had a lower number of unfounded reports per capita: 1.8 per 100,000 people for jurisdictions over 250,000. 
Police departments that serve smaller populations in Missouri also share the greatest proportion of the claims determined to be "unfounded." Departments serving populations of 25,000 or less reported only 30 percent of the state's rapes, while these departments accounted for 56 percent of rapes declared unfounded in the state.
That could be a signal law enforcement in rural areas is dismissing valid allegations — possibly because of lack of training or understanding of what constitutes a criminal act, or unwillingness to investigate some reports.
In Johnson's experience, believing the victim should be law enforcement's first step.
"I think that's the number one thing all law enforcement can do: is start by believing the victim," Johnson said. "We don't believe unconditionally. You believe and then you investigate." 
Nothing like the reality
Bradly Keithly, 26, learned on the job.
As the crimes against people detective in the Nevada Police Department — a city with a population of about 8,200 people in 2016, according to the U.S. Census Bureau — he's the one who responds to calls and investigates domestic violence and sexual assault. A patrol officer just six months before, he filled in when a spot for a detective opened.
He's had to learn to earn victims' trust and what resources are available. He's worked in law enforcement since 2013, but his own training hadn't prepared him.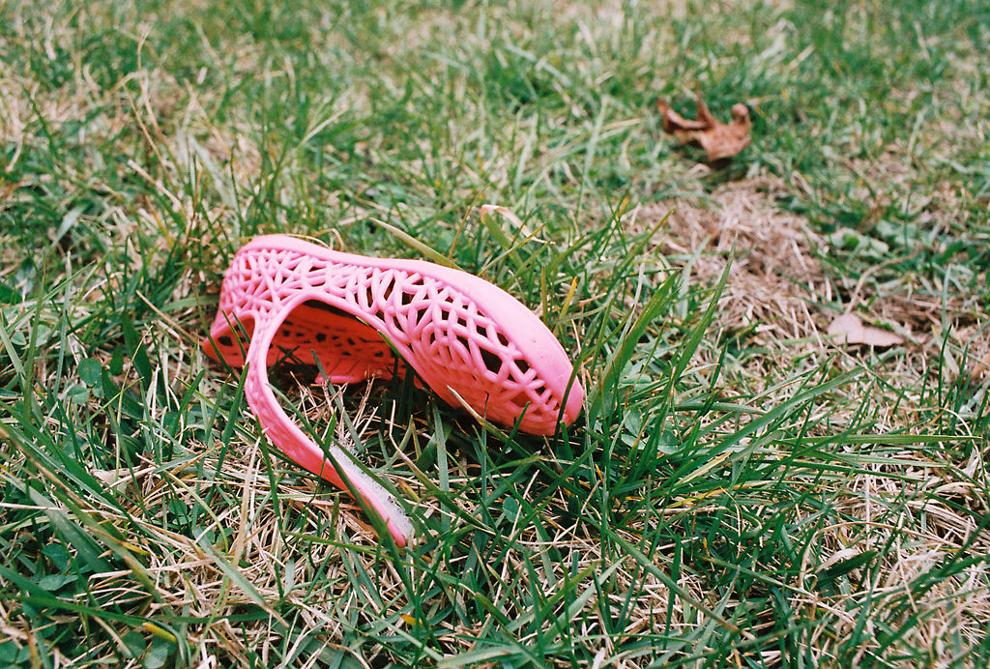 "When I went to the academy, there was no sexual assault, domestic-violence training," Keithly said. "I mean we touched on it for about, I don't know, probably an hour, but it's nothing like getting out here and going to it."
Keithly used to be an officer in the sheriff's department in Barton County, which had an estimated population of 11,850 people in 2017. It was normal for him to be the only officer on duty at a time. That means he couldn't call for backup, even when someone pulled a gun on him. And though he tried, he couldn't always respond to calls right away. It took him 35 minutes to drive from one end of the county to the other.
"There's no money, so you drive junker vehicles that you hope don't break down," Keithly said.
It happened. There were multiple nights when his vehicle broke down and he was the only officer on shift. "I couldn't get anywhere. I was waiting on the tow truck," he said. "There were calls that kept coming in, but I couldn't go."
When it comes to responding to domestic and sexual violence, he could do little beyond taking the initial report.
"You don't have time to investigate because you're working one assault, and then you have two more to clear across the county, and that fight's going on right now," Keithly said. "You just take the basic information, and then you run to the next call. That's all night long."
Law enforcement agencies in less populated areas, like county sheriff's departments, have less of a tax base to fund them than city police departments, which have jurisdictions in towns where more of the county population is concentrated. The rural population is also declining as more people move to cities.
In 2016, there were 2,196 sworn officers in sheriff's departments, according to the Missouri State Highway Patrol data. That's 36 per 100,000 people. In comparison, there were 9,072 sworn municipal officers the same year, or 149 per 100,000 people. 
The Missourian found that many departments in southern and southwestern Missouri had just three or four officers listed on the departments' websites. The robust sheriff's department depicted in the award-winning film "Three Billboards Outside Ebbing, Missouri" typically does not reflect the reality.
The crimes Keithly investigates can be difficult for law enforcement to make sense of, even with training. When people go through traumatic events, their memory can be incomplete. Especially when the crime is within a family, survivors and witnesses may want to protect the perpetrator or change their mind about coming forward.
Understanding the effects of trauma is key to getting victims to open up and tell their story, Johnson said.
"If you go up to a victim and you're accusing them of, 'Well, why were you walking down the street at 2 o'clock in the morning? Why were you talking to that guy next to that car? What were you doing?' and putting them on the defense, of course they're not going to cooperate," Johnson said. "They're not going to cooperate if they feel like they're not being believed."
Keithly has learned the value of trust to a survivor and the importance of a good relationship between crime victim and police to an investigation. 
"They don't necessarily trust a guy after a guy's been beatin' on them," he said.
If a survivor is reluctant to talk to him, Keithly said he makes sure a victim's advocate from the Council on Families in Crisis, like Sander, is involved so he or she can feel more comfortable.
"Everybody in town knows Martha," Keithly said. "They know that she's there to help, so it helps out tremendously."
'Good old boy system'
Price said she believes officers don't always take reports of domestic and sexual violence seriously. She said some officers fail to understand that even when the victim is in a relationship with the attacker, it's still rape.
Price also said there just isn't enough police presence to intervene in or investigate these types of crimes. There are small towns and counties in her area with just one or two full-time officers. For example, she grew up on a farm in Shannon County, which has less than 8,500 people. 
"When you get to the county line, it's the end of the law," Price said. "The counties we serve are so large and so rural that the police officers don't have the same response and opportunity to work all those cases."
Sander described similar difficulties.
"Our agency serves six counties with 16 law enforcement departments. There are only a few that make regular referrals to the program or request help from advocates," Sander said.
"Our agency hears from victims that, in some rural jurisdictions, their reports are not sent to the prosecutor," Sander said. "Often, the victim will make a statement and may be asked to have a rape exam but nothing more is done after that."
In cases where alcohol is involved, survivors' experiences made be held up to more scrutiny, which Sander believes may impact whether a department refers a case to their county prosecutor. If a survivor's intoxication gave the officers reason to doubt that a crime occurred, it could be a form of illegal gender bias: the Department of Justice specifically warns against dismissing an allegation only based on alcohol use or assumptions or stereotypes about how survivors should behave.
McKinsey Wiltermuth, case manager at Polk County House of Hope, said her organization has a good relationship with Bolivar Police Department in the city where they are based, but she said it's been more challenging to work with other law enforcement in the counties they serve.
"It's kind of the good old boy system," Wiltermuth said. "If the abuser has any connection to law enforcement, to city government, to court personnel, it's a lot harder for that person to seek help because a lot of the abuses either are minimized or completely ignored altogether."
Officers on their own
Without a commitment to funding training, education for officials falls to the wayside, said Katherine Iritani, the director of health care issues at the U.S. Government Accountability Office. Iritani worked on a 2016 report assessing the availability of forensic examiners throughout the nation.
"That was something that we heard about: the need for training among a broad range of stakeholders, including law enforcement, as well as providers and other agencies, prosecutors, victim advocates," Iritani said. "And in part because of turnover in those institutions and agencies. It's a high burnout field."
A lack of funding is the norm for police departments, rather than the exception, Johnson said.
"I think if you talk to any law enforcement agency, they're all going to say lack of resources. I don't think you're going to find a single police department in this country that says, 'Oh we have enough manpower. We have enough funding. We have enough everything,'" Johnson said. "You're never going to find that, because there just isn't enough."
With a lack of funding, Johnson said, often comes a lack of training on issues like sexual assault, leaving officers ill-equipped to respond to those types of calls.
"Very few law enforcement go out there with the intention of not doing a good job," Johnson said. "You don't become a cop because you want to become rich, especially in a small rural area. You become a deputy or a police officer because you want to make a difference. And you really want to help people. But we can only help people based on what we know."
Jennifer Carter Dochler, director of public policy at the Missouri Coalition Against Domestic and Sexual Violence, said that while small departments in rural areas don't always have the resources for adequate training, the problem isn't exclusively in small areas — police departments in larger cities can use more training, too.
Her organization recently received a grant for an online basic training module for law enforcement on responding to intimate violence. In areas where there are only a few deputies on shift at time, it's hard for them to take time off for training, so the online course is intended to make it more convenient. The courses can also give the officers credit for continuing education. It can help officers learn what to expect from a survivor, whose reactions may be very different than a victim of a less personal and intimate crime like theft. 
On the other hand, not all law enforcement officers are interested in an improvement.
"I think some of them just don't want to admit that it exists," said Daniel Leith, the executive director of Polk County House of Hope. "They know it happens, but they've got the public eye and they're going to act like it doesn't happen."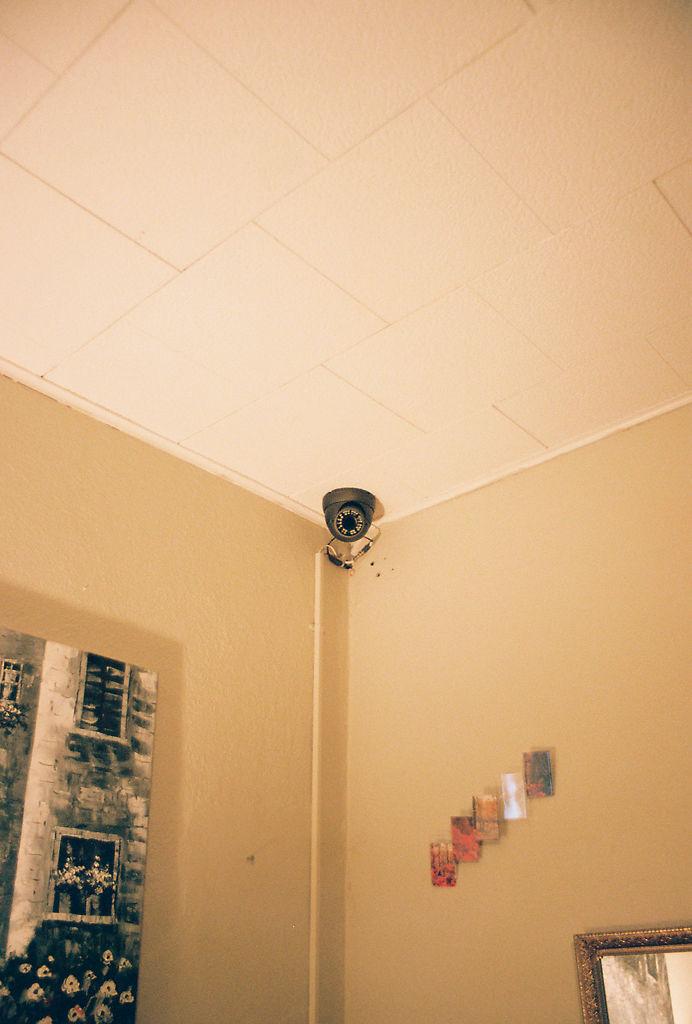 Wiltermuth believes that part of the resistance to investigating the crimes is a belief that domestic and sexual assaults should be kept quiet. She said that traditions are strong in rural areas, and one tradition is that the problem is to be kept between family members and not shared with the public.
"I think that's where a lot of those communities have trouble moving forward, because they're seeing sheriffs or police chiefs being in that position for a long period of time and doing things the way they've always done them," Wiltermuth said.
The message is: "This isn't the police department's problem. This is not the court's problem. If you guys have an issue in your marriage or your relationship, you deal with that behind closed doors."
Survivors weigh risks 
The majority of domestic and sexual violence survivors never report the crime at all.
Nationally, rape or sexual assaults are reported 32 percent of the time, according to the Bureau of Justice Statistics. 
"It is very hard because every case that we do know, there are that many cases that we probably don't know that may probably even be more dangerous," said Brandi McInroy, Vernon County prosecutor. "There was nobody that ever tried to intervene or try to remove the person from the situation because there wasn't that opportunity."
Sometimes the reason is simple: The abuser controls the only phone and the only car. Or the survivor has a phone, but no cell service for miles around her house. It's hard enough to get help in those situations, especially when it's too dangerous for service providers to rescue survivors from their violent homes, advocates said.
In other cases, a survivor might fear retaliation. Word can get out in small communities when the police investigate the report and interview the people involved, Wiltermuth said. Survivors might fear for their own well-being and their family's safety.
Kelli Neel, shelter supervisor at Christos House in West Plains, Missouri, said she has to honor the dynamics of her small community.
"Many parties are intricately interconnected and I have to be cognizant to who is involved in helping support our shelter and outreach efforts while ensuring confidentiality and safety is upheld for those who stay in shelter," Neel said.
An alleged abuser can be part of another organization or supporting agency, she said. Conflicts of interest or security risks can and do appear in small communities, and client safety needs to be considered first.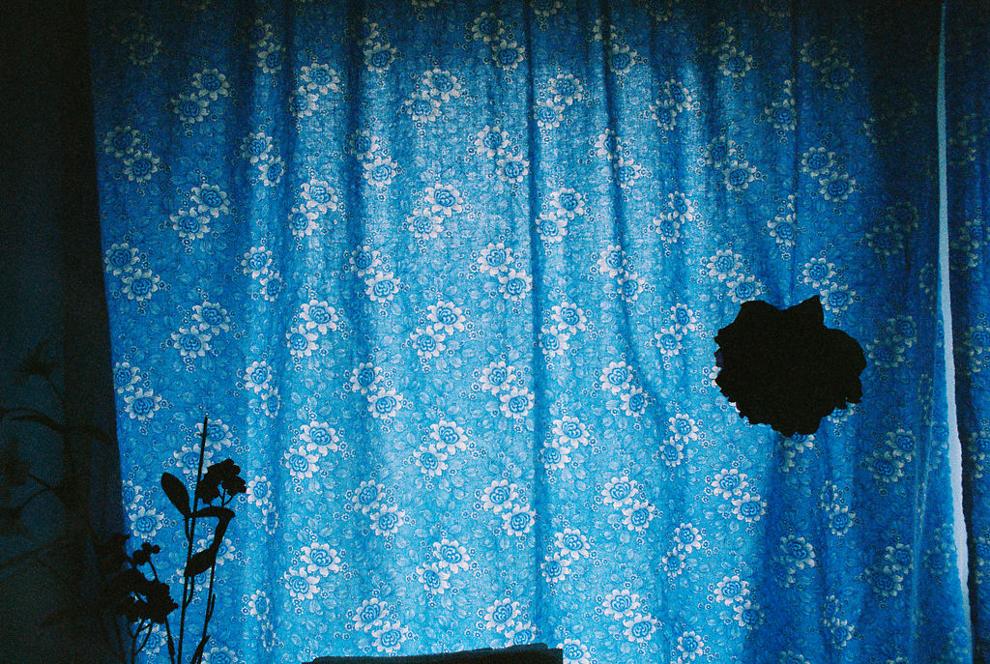 Besides that, investigating the crime and pursuing a case in court can put a private experience in the public spotlight, especially in a small community where anonymity is hard to protect, Sander said. 
"That intimate nature of how women are violated through sexual abuse makes it very, very difficult when you get on the stand and tell the whole world what happened to you," Sander said.
The survivor has to weigh the risk she or he takes in exposing the crime and leaving themselves vulnerable by a court decision and bringing the attacker to justice. 
"These are very difficult cases to prosecute," Sander said. "Why would someone want to put their life on public display in testimony if the offender is not going to be held to accountability?"
A small town survivor
Alexandria, 19, loves tiny Nevada where she attends Cottey College. The all-women school of 350 students feels like a supportive community to her. (Not her real name; the Missourian does not identify sexual assault survivors without their consent.)
Then there's the downside of small-town life. Alexandria was raped in October by a man she met at a party. When her friends took her to the local hospital, Nevada Regional Medical Center, hospital staff told her they couldn't perform a forensic exam to gather evidence crucial to prosecuting sexual assault.
She said they didn't give her a blood alcohol content test either, which she felt might have been important in showing that she had been too intoxicated the night before to consent to sex. She wasn't referred to local victims' services and the hospital didn't offer to call law enforcement when she told them she'd been raped.
Her friends ending up driving her 50 miles to Joplin to the nearest hospital that could complete a "rape kit" of DNA and physical evidence. Her rape kit is still at the crime lab and her office does not have the results yet, McInroy said. Keithly could not comment as Alexandria's case is still open. 
Alexandria said her investigation, conducted by Keithly, went smoothly. He quickly secured a search warrant to obtain evidence from the home where the assault happened. He texted her a picture of the suspect within days so she could identify him, keeping her well informed about the investigation's progress. McInroy's office put her in touch with the court advocate at the Council on Families in Crisis, Debbie Carlson. Carlson helped her understand what going through court would be like.
But even with preparation, having to testify during the pre-trial was the hardest part of the process for Alexandria. It brought back the trauma of the assault and it made her feel as if she was under attack. The defendant's attorney tried to prove that she consented to sex, asking her in cross examination: "While you're laying there on the couch and he is on you, why couldn't you just roll over?"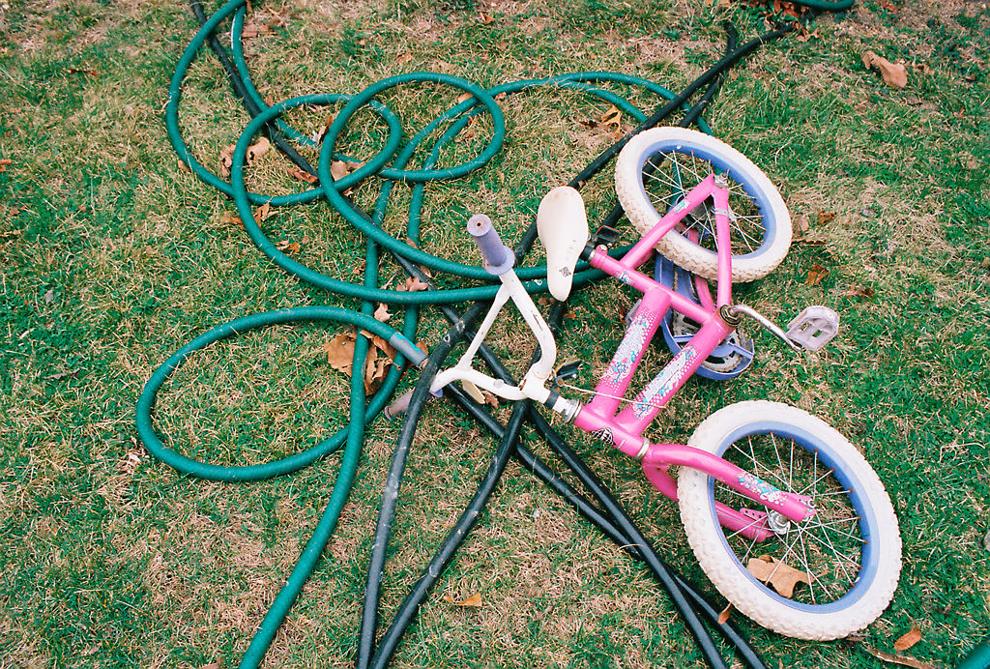 "I felt like his job is to make me question myself. I just felt very powerless," Alexandria said. "I was thinking, if (the perpetrator) has any other victims, they may to have go through this, and they may have no one."
Alexandria's case will go to trial in 2019, but she hopes the attacker will take a plea deal as she is anxious about testifying again in court. 
Alexandria credits the support of her friends, family, her school community, and the fact that advocates, a detective and prosecutor believed her and invested in her case, for her recovery. She said she can't imagine going through it alone.
Still, the trauma in the courtroom was enough to make her consider whether she still would report to police if she had to relive the experience. 
On hard days when she wishes she didn't have to go to court again, she remembers why she decided to report. It's not about her, she said. It's about any other potential victims from the same perpetrator.
"Say this happened again, that he did this to any other girl," Alexandria said. "If not me, then who is going to do this? To make him realize it's not OK? He needs to face the consequences he deserves."