CARTHAGE — This year might be Marlee's Creamery's last.
If a bill authorizing the retail sale of Grade A raw milk doesn't pass through the Missouri General Assembly, the farm will shut down. It's the second year such a bill has been proposed, and farm owners Mark and Leesa Robinson are running out of time.
Marlee's is the only farm with a Grade A retail raw milk permit left in Missouri. The others closed down years ago, and it isn't hard to see why.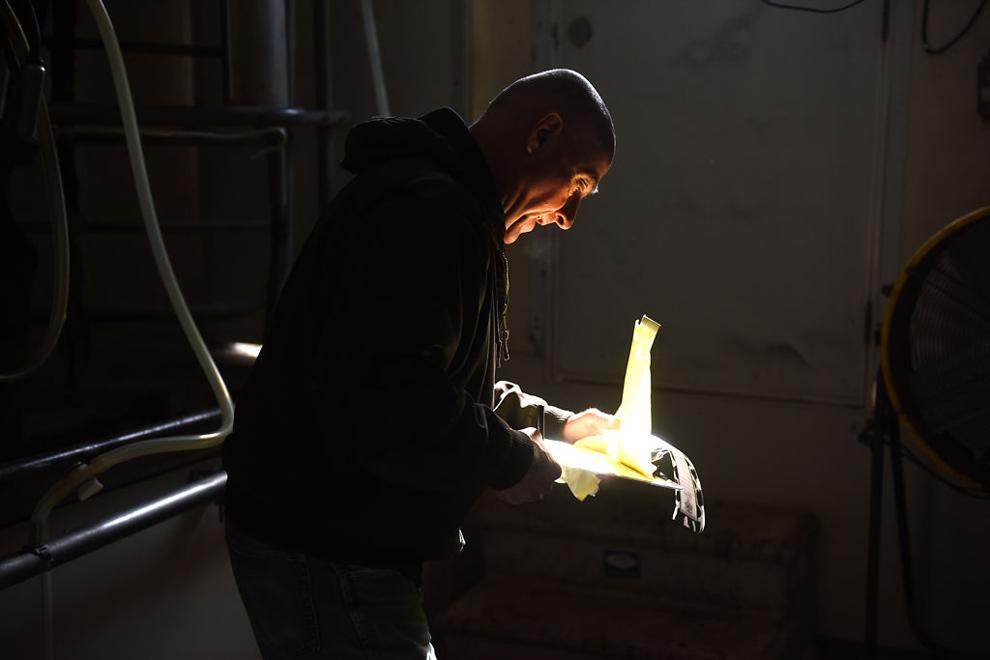 Being a licensed raw milk provider is expensive and intensive. To maintain a permit, farmers must have their cattle tested for tuberculosis and brucellosis yearly, despite Missouri cattle populations being deemed free of both diseases since 1986 and 2004, respectively. They face regular inspection from state authorities. Their milk must be tested for bacterial counts, and if it doesn't fall inside the allowed range, it can't be sold as Grade A retail raw milk.
The competition doesn't have to worry about any of those costs. Missouri law allows anyone with raw milk to sell it directly to a consumer, as long as the transaction happens on the farm or is delivered into the customer's hands. Farmers without a Grade A permit don't have to test their milk for bacterial levels, nor do they face regular inspection from state authorities.
Mark Robinson said until 1991, processors with the permit could sell their raw milk in retail locations, like grocery stores and restaurants. The permit gave Grade A farms a leg up on their unlicensed counterparts. According to him, in 1991, Missouri adopted Food and Drug Administration regulations that outlawed the practice. The incentive to get a Grade A permit disappeared.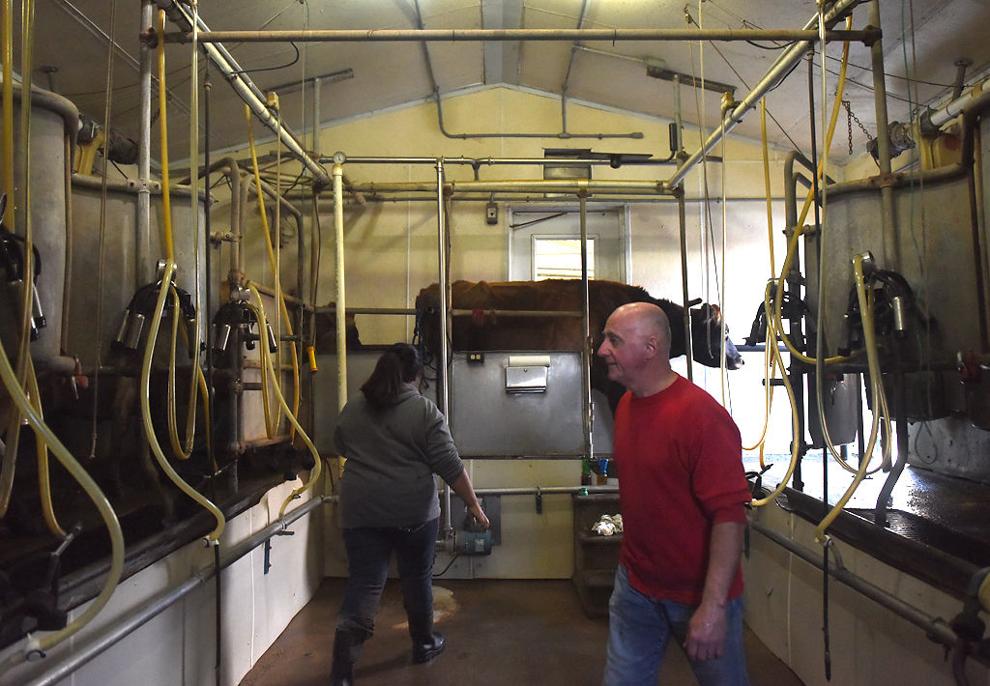 Gene Wiseman, executive secretary of the State Milk Board, said he wasn't aware of a time when the permit allowed producers to sell in retail locations. Instead, he said, the incentive comes from being able to show potential customers their inspection records.
But the high cost of meeting permit requirements means it can end up being a smarter business choice to opt out. That's when things can get dangerous.
The Wild West
All raw milk isn't created equal.
Take a moment to search Craigslist ... then scroll through Facebook. The unregulated raw milk market is booming — cow milk, goat milk, even camel milk.
"Consumers are gonna find the milk either way," Robinson said. "When you ask the health department, 'Do you know who in Jasper County is (selling raw milk)?' 'No, we don't.'"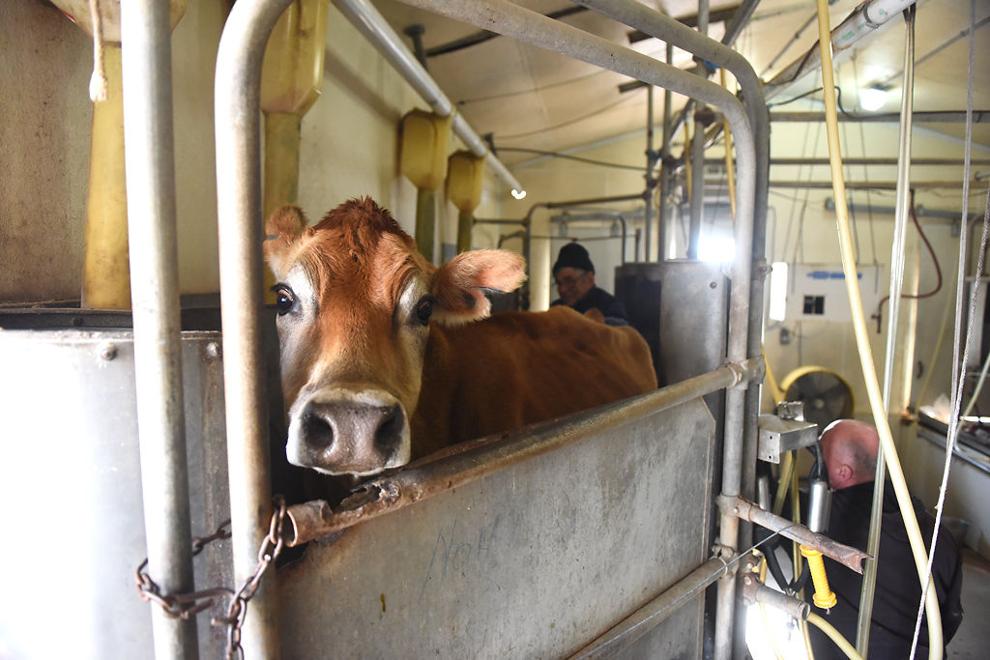 The FDA and Centers for Disease Control and Prevention both discourage drinking any raw milk, citing an increased risk of foodborne pathogens and outbreaks traced back to its consumption. The FDA went so far as to make it illegal to sell raw milk across state lines. Businesses in violation of the law are served orders from the agency — several years ago, it ordered a camel farmer in Missouri to stop selling his raw camel milk to customers in other states. The FDA does not recognize any health benefits from drinking raw milk.
Despite that, according to the CDC, 13 states have legalized selling raw milk in stores. Eleven states allow raw milk to be sold in any retail store, one requires the store be owned by the milk's producer, and one allows only raw goat- and sheep-milk sales.
Robinson said that allowing the regulated sale of raw milk is much safer than the unregulated alternative. He said the outbreaks come from unsafe practices, not raw milk by itself.
"We're up against decades and centuries of old information," Robinson said. "The industry has improved so much in dairy production. Things like refrigeration, the equipment we use, everything right down to the health of the workers."
On the farm, the couple adheres to a strict cleaning regimen. In some ways, Robinson said, they're actually more stringent about cleanliness than farms producing milk for pasteurization.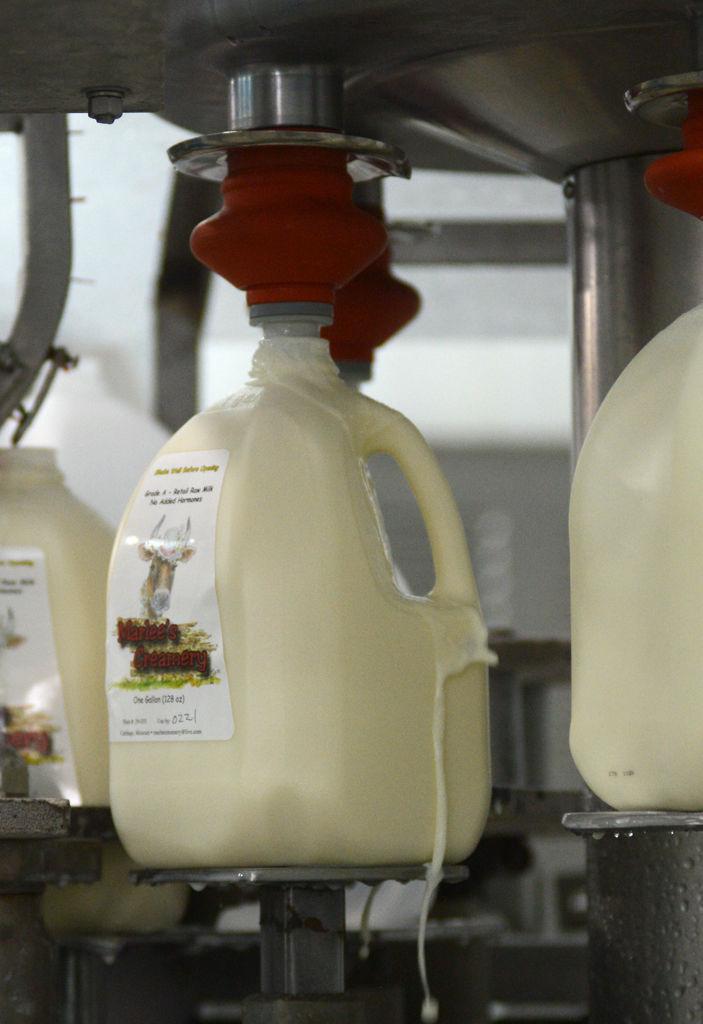 In the most recent test, Mark said, the farm's milk had a bacterial plate count of only 2,000 and a coliform count of two.
Supply and demand
Unregulated production means a cheaper product — farmers without a permit can sell their milk at a lower price, building up a large consumer base.
But unregulated farmers with only a few cows can see a dramatic dip in productivity in the winter.
"Production goes down in the winter because the grass is not as good as in the spring and summer and fall," Robinson said.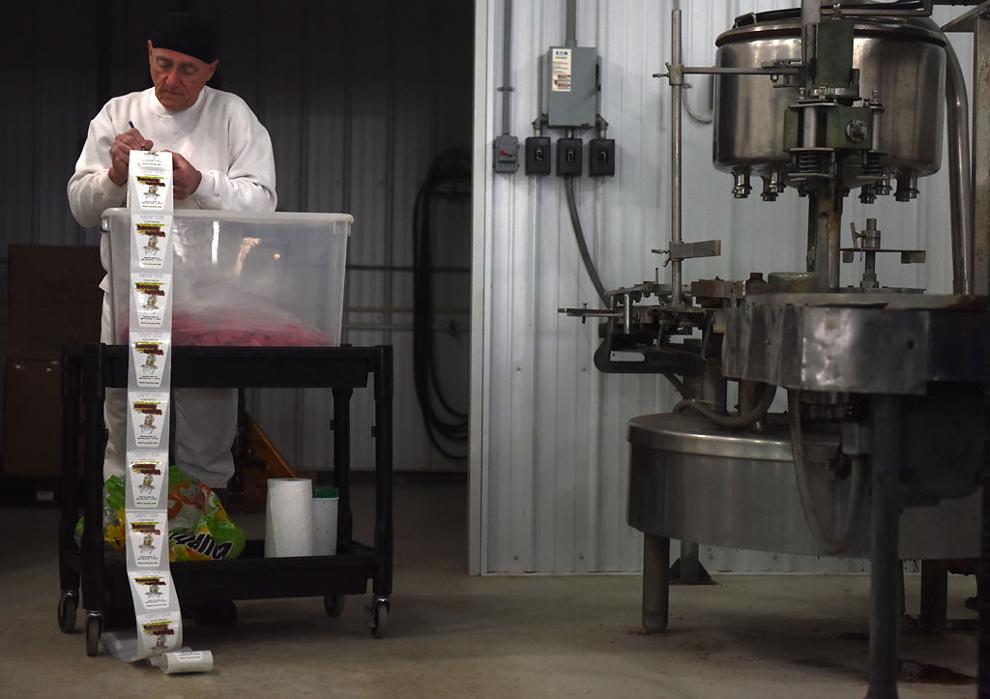 Their customer base then flocks to Marlee's, but the farm doesn't produce enough milk in the winter to support its regulars and the newcomers. When summer rolls around, the Robinsons have plenty of milk, but the people who approached them in the winter have already gone back to cheaper, unregulated suppliers.
He said in 2017 alone, they had to dump $20,000 worth of milk.
"I don't even wanna hear how many gallons we dumped this week," Leesa Robinson said. "It hurts."
Free market legislation
In 2018, Mark and Leesa decided to test the law. They sold their raw milk at six retail outlets, allowable under their license but in violation of Missouri Food Code. The retailers who sold their milk were issued letters of infraction, and Mark and Leesa made the decision to pull their milk from the shelves. For them, the incident solidified the need to change the law.
"What we're after with this bill is truth in the law and full access to that truth."
The couple brought the issue to Rep. Ann Kelley, R-Lamar. After hearing about the inconsistencies in the two laws, she decided to sponsor a bill in 2019 and again in 2020. Sen. Bill White, R-Kansas City, is sponsoring an identical bill in the Senate.
"My hope is that it'll get a fair hearing on the floor — that we pass it out of the House," Kelley said. "It goes back to choice. Everyone has a right to choose what they eat and what they drink."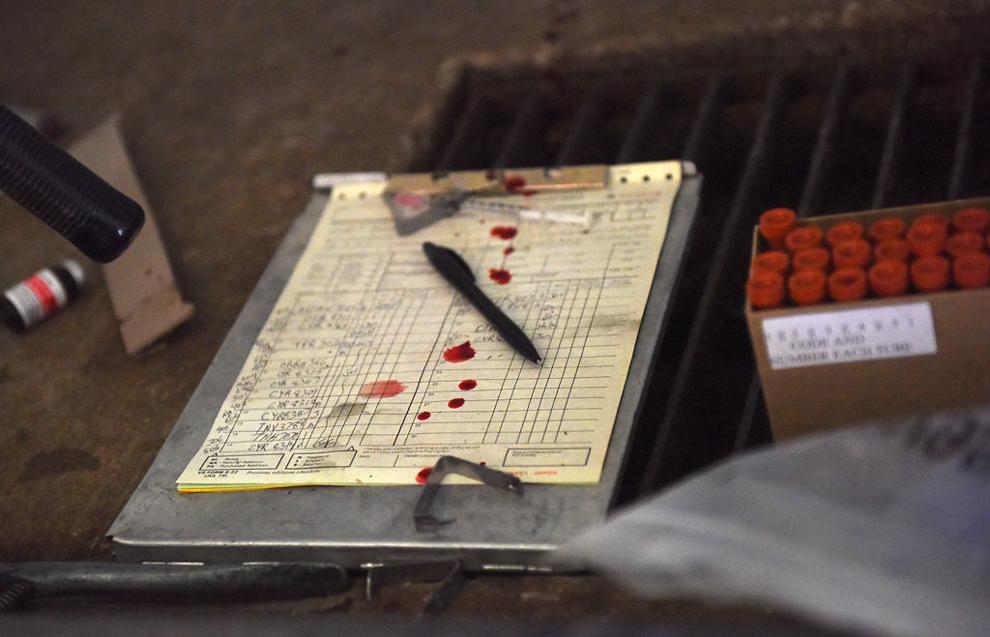 Under the bill, farmers could sell their Grade A retail raw milk in grocery stores, restaurants and other similar retail locations, provided that the milk clearly contains a warning label. When it's sold without a label, customers must be given a written notice.
"You have a lot of people who are doing it in kind of the black market; they're selling it to their neighbors and their community. ... The health risk is far greater there because you don't know what kind of environment that milk is coming from," Kelley said.
Rep. Mike Stephens, R-Bolivar, wasn't a big fan of the idea of retail raw milk initially.
"I thought we'd poison everyone," Stephens said.
But Stephens wanted to get the full picture of the issue, something he said can be difficult from testimony alone. So he drove out to the Robinsons' farm, where a line of people were waiting eagerly to buy milk. By the end of the trip, raw milk had a new supporter in the House.
"What really sold me was the line of people, people that have been buying directly from him for 10 years," Stephens said.
"This was the richest, sweetest milk I've ever ... . It was just wonderful. It was just really, really good."
He along with 26 other lawmakers on the agricultural policy committee passed the bill unanimously.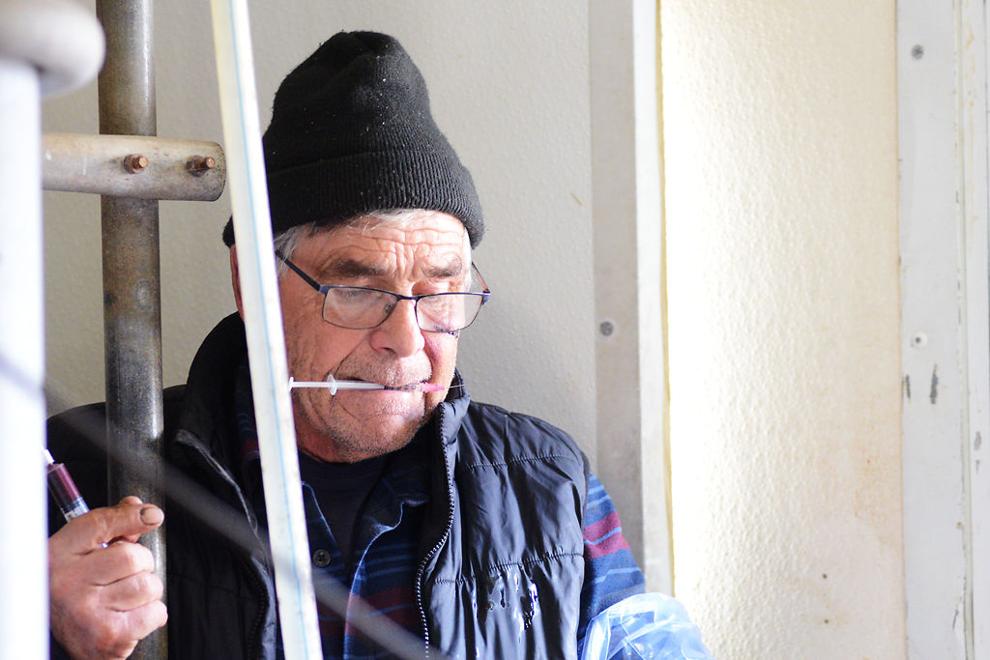 Stephens said as far as he's concerned, there's only one caveat: What happens to small farmers when lawmakers open up the market?
"I wonder if Dr. Robinson needs to be careful what he wishes for," Stephens said. "If all of the sudden you can sell retail raw milk, then a big producer might run them out of business with what is probably an inferior product."