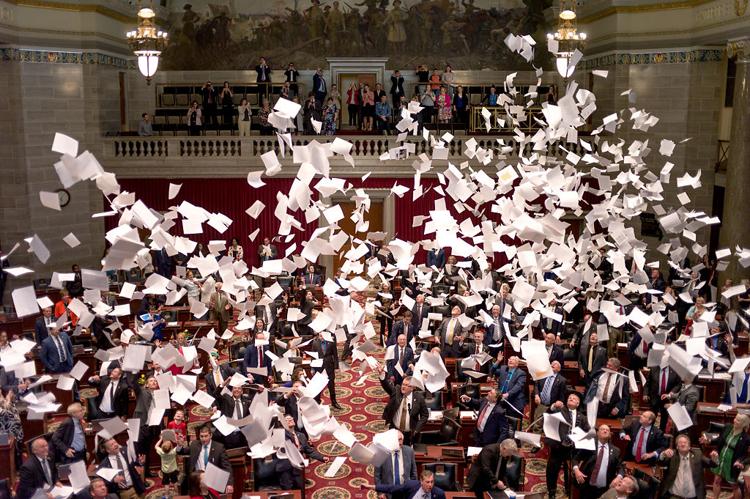 JEFFERSON CITY — Republicans accomplished several of their key goals this session, but not without some resistance from within.
The 2019 legislative session saw lawmakers successfully pass one of the most restrictive abortion bills in the country, approve funding for incentives to keep companies like General Motors, and make filing class action lawsuits more difficult.
Gov. Mike Parson, in his first session as governor, fulfilled his two primary objectives — workforce development funding and bonds for rebuilding Missouri bridges.
Other key priorities for the party, however, faltered. Efforts to overturn the voter-approved Clean Missouri amendment and allow concealed carry firearms on campuses were halted before they could be sent to the governor's desk.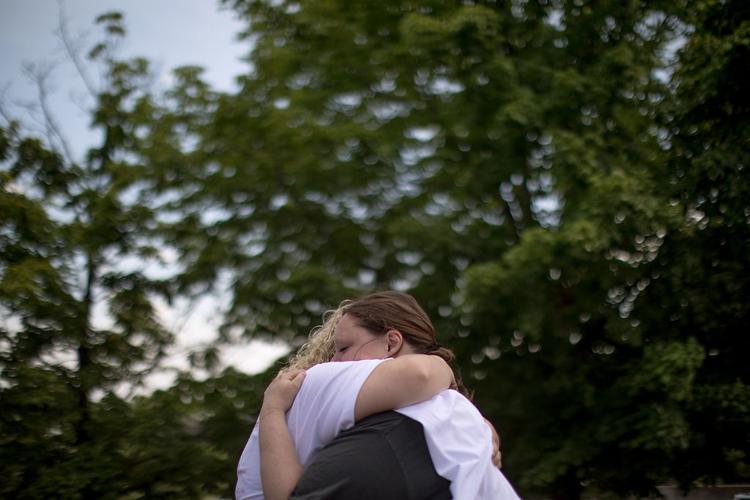 Despite heavily outnumbering the Democrats in both chambers, Republicans frequently found themselves pitted against each other. The newly created Conservative Caucus, comprised of six senators, frequently put pressure on party leadership, pushing for conservatism both fiscally and socially — topped off by a 28-hour filibuster in the final week of session and a vocal dispute over the severity of anti-abortion legislation.
They even ended the session with a separate news conference, calling themselves fiscal budget hawks and a necessary watchdog for citizens' checkbooks.
With only 10 and 46 members in the Senate and House, respectively, the Democrats were often forced to play defense on issues and legislation they disagreed with. They were, on occasion, able to negotiate and compromise with the majority party on key issues such as abortion.
Rep. Crystal Quade, the minority leader in the House, told fellow lawmakers in the closing minutes of the session that bipartisanship seemed to have become a thing of the past. She talked of what happens "when members feel silenced, ignored, betrayed."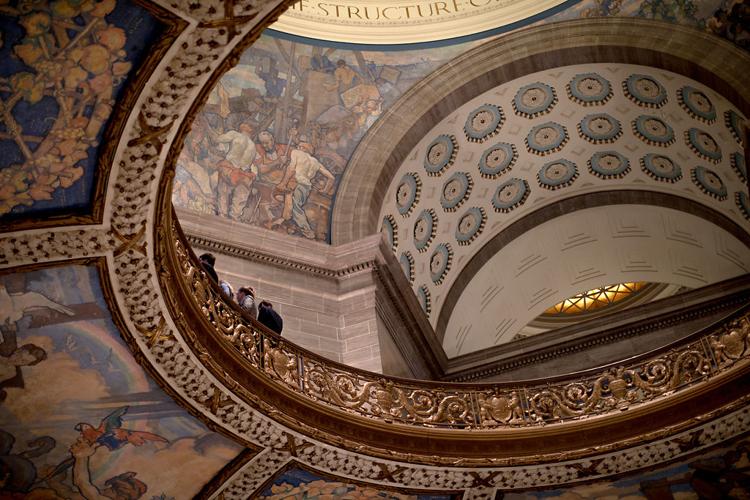 Sen. Caleb Rowden of Columbia, who joined Senate Republican leadership for the first time this year, talked about the working relationship in the Senate among both parties and said fostering that was one of his major successes.
"Just to be able to have a calm last couple of days is worth its weight in gold around here," Rowden said. "A lot of good things, and a lot of people's individual priorities, got done in these last couple of days. Which is really my job, to help them do that."
By the end of session Friday evening, lawmakers had passed 92 bills, significantly fewer than a typical session. Here's a look at major issues from the session:
Abortion
Missouri passed and signed House Bill 126 into law Friday afternoon, under a watchful national eye. The "Missouri Stands for the Unborn Act" bans abortion starting at eight weeks of gestation, with an exception for medical emergencies.
Missouri joins Alabama, Georgia and other states in passing one of the most restrictive abortion bills in the country. It makes no exception for pregnancies that are the result of rape or incest, and doctors who violate the eight-week ban can be imprisoned for up to 15 years.
As the legislation was approved in the House, protestors roamed the Capitol, chanting "women's rights are human rights" and calling on Parson to veto the bill (he will not). The debate on the House floor was emotional, with lawmakers from both sides invoking their personal stories of pregnancy and abortion.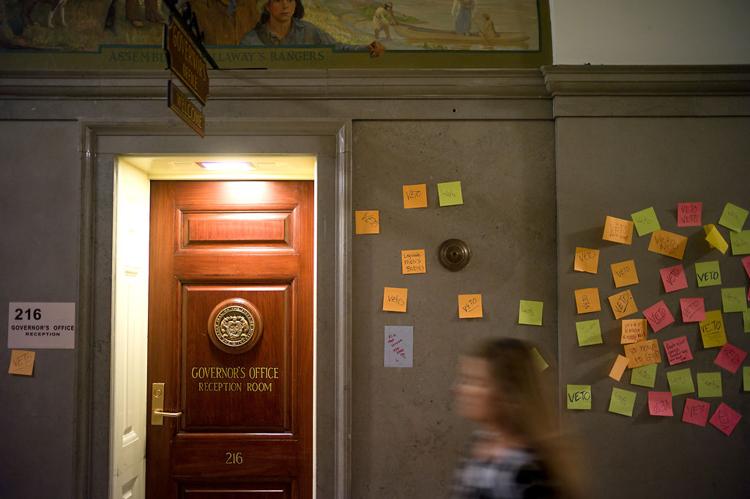 Earlier in the week, as the clock ticked down to the end of session, the Senate debated the bill. After about three hours of Democratic filibuster and over 12 hours of closed-door negotiations, the legislation overcame its most significant hurdle and was sent to the House for final approval.
Although the bill and its sponsors are not explicitly challenging Roe v. Wade, court challenges for the bill are possible, as abortions remain federally legal under the 1973 Supreme Court ruling.
Parson said he would sign the bill during a press conference Friday.
Business incentives
After an announcement that General Motors was considering expanding its Wentzville plant by $1 billion, the legislature hurried to pass a package containing tax incentives for GM and other companies.
The package was sent to the governor's desk and signed during the last week of the session.
Bridge funding
On the session's final day, lawmakers approved a plan to fund construction and repair of 215 bridges through bonds issues by the Highways and Transportation Commission.
The resolution authorizes $301 million in bonds, but only if the Missouri Department of Transportation obtains a federal grant to be used for roads and bridges. Parson originally requested $351 million for bridge bonds. (The legislature instead put $50 million of general revenue toward bridges in next year's budget.)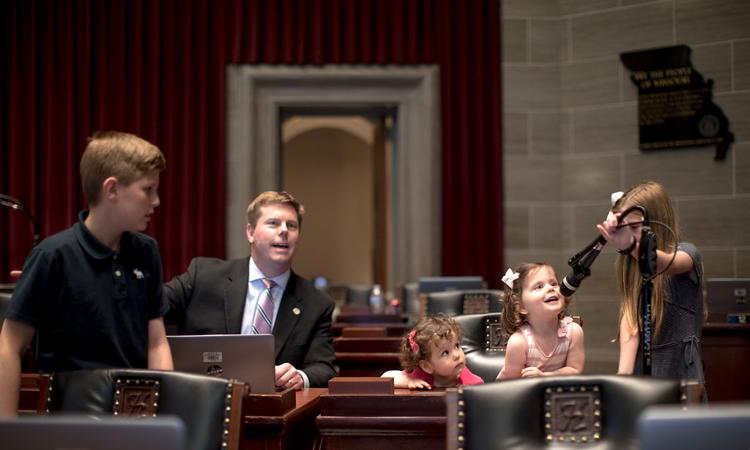 MoDOT requested $172.5 million on March 4 through a federal Infrastructure Rebuilding America grant, offered through the U.S. Department of Transportation, to replace the Missouri River Bridge at Rocheport and is still waiting to hear back.
MoDOT director Patrick McKenna praised efforts by the legislature to address roads and bridges.
"This is an investment in the future," McKenna said. "The best part about this plan is these investments are assets that are developed with taxpayer money to benefit taxpayers, and they're going to last for 50 to 75 years."
Clean Missouri
Amendment 1, commonly referred to as "Clean Missouri," was approved by 62 percent of voters when it appeared on the 2018 ballot. It was an ethics package containing large-scale changes to the redistricting process, lobbying, campaign finance and public records.
Lawmakers, however — most of them Republicans — weren't as pleased with the outcome of the amendment. Several proposals were filed in both chambers that aimed to roll back many of the changes made in Amendment 1, focused primarily on redistricting.
Critics of the proposals claimed Republicans were disobeying the will of the voters by attempting to roll back the changes, which would likely redraw districts with less favor toward the majority party.
The most prominent of the proposals failed to make it out of committee and never made it back to the Senate floor. It is likely that the issue will be revisited next year with an attempt to put a question on the 2020 ballot.
Petition process
Ballot measures like Clean Missouri, along with other 2018 initiatives such as medical marijuana legalization and raising minimum wage, often start as voter initiative petitions.
Resolutions proposed in both chambers would have required a petition to obtain voter signatures from all eight Missouri Congressional districts (currently, signatures from six of the districts are required) as well as add a $350 filing fee for a petition with additional fees for an excessive number of pages.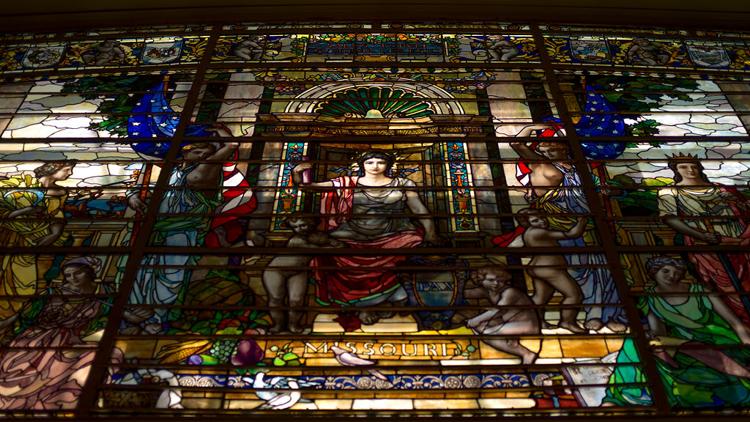 While Democratic lawmakers emphasized the importance of voters' role in policy-making, Republicans argued that the state Constitution should not be so easily amended and that the current system is making the General Assembly obsolete. Although the Senate proposal made some distance in the process, it was not sent to the governor's desk.
Housing
The state's largest tax-credit program, which previously provided a dollar-for-dollar match with the federal low-income housing tax credit program, has been frozen since 2017, and Parson charged the legislature with the task of reviving it this session.
Senate Bill 28 would have brought the program back at a 72.5 percent match of the federal tax credits' value, but ultimately the legislature was unable to reach a compromise. As a member of the Missouri Housing Development Commission, Parson has the power to bring back the credits without legislative action.
The governor still may revive the program this summer, according to a Kansas City Star report this week.
Early revenue concerns
Until April, there was significant worry in the capital that the state would not generate enough tax revenue to fund its budget needs for next year.
The initial shortfall was partially due to a state miscalculation in the tax table that determines how much should be withheld from Missourians' paychecks. That caused some taxpayers to owe more than they anticipated.
Despite the concerns, however, the state ended up meeting its growth projections for the year.
Title IX
A pair of Title IX bills introduced this session stirred controversy for their attempts to extend the rights of the accused in university sexual misconduct complaints.
Senate Bill 259 and House Bill 573 sought to give students accused in Title IX cases the option of an appeals hearing with the Missouri Administrative Hearing Commission, taking the process partially outside schools' Title IX offices. It also sought to allow parties to have their lawyers present in the hearings and to allow defendants and their legal teams to cross-examine "any party or witness or present questions for the purpose of cross-examination."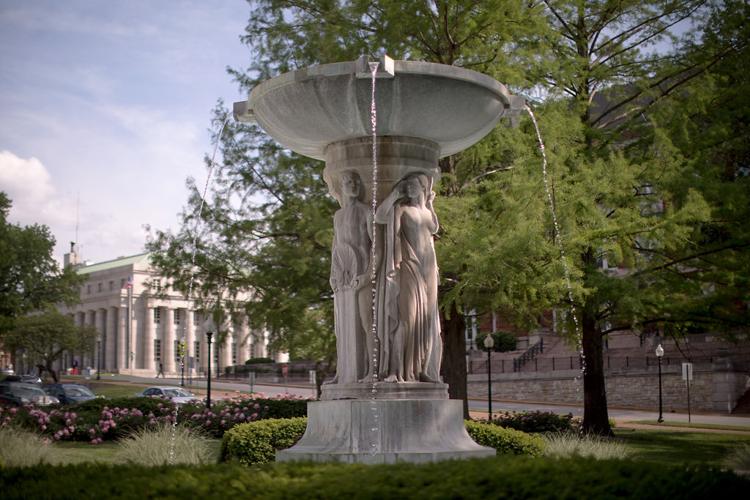 Supporters included a former UM Board of Curators member, a powerful St. Louis billionaire and lawyers who advocated strongly for the bills' extension of legal due process rights. Many university Title IX office representatives, student leaders and campus groups strongly opposed the bills for their potential to dissuade victims from reporting sexual assaults and re-traumatizing them.
The bills eventually died after numerous amendments removed a majority of the legislation's most contentious points. Similar legislation is likely to come up again, as other states begin to pass cross-examination and hearing-model requirements in their Title IX policies. Additionally, U.S. Department of Education Secretary Betsy DeVos' Title IX recommendations indicate a potential for changes like these on the federal level.
Criminal justice reform
In some parts of rural Missouri, people in jail are forced by courts to pay "board bills," or the costs of remaining in jail. Failure to pay the costs resulted in re-incarceration until the issue took center stage in both the legislature and the Missouri courts during this session.
HB 192, sponsored by Rep. Bruce DeGroot, R-Chesterfield, ensures that a person's failure to pay "board bills" cannot be the sole cause for further incarceration.
In December, he Missourian reported on the story of George Richey who had been re-incarcerated. His case was appealed through the state courts, eventually ending up at the state Supreme Court.
The court ruled in Richey's favor in March, making further incarceration from court costs illegal. The bill moved through the General Assembly and was finally approved by the House 138-11 in May.
Tort reform
Republican lawmakers have long pushed to restrict plaintiffs' ability to sue businesses for damages in Missouri. The effort, commonly known as "tort reform," yielded fruit this year as legislators carried multiple bills to the finish line.
Proponents believe the state's judicial system is exploited by out-of-state plaintiffs suing for large awards. Opponents fear the GOP-backed restrictions would chip away the power to hold businesses accountable.
Senate Bill 7, which requires plaintiffs to have standing in the same court where they want to sue, sailed through both chambers despite an hours-long filibuster from Democratic senators earlier in the session. Ongoing lawssuits are grandfathered in, but the legislation will impact future cases.
Other "tort reform" bills are also heading to the governor's desk, a staunch supporter for the effort. Under Senate Bill 30, failure to wear a seatbelt would be taken into consideration when a court evaluates award amounts to plaintiffs.
REPEAT ATTEMPTS
A number of bills and issues are given attention by legislators year after year, but continue to fall short of the governor's desk. Here are a few that grabbed attention during this session.
Concealed campus carry
Campus concealed carry legislation made it farther than before, but it still stopped short of passage.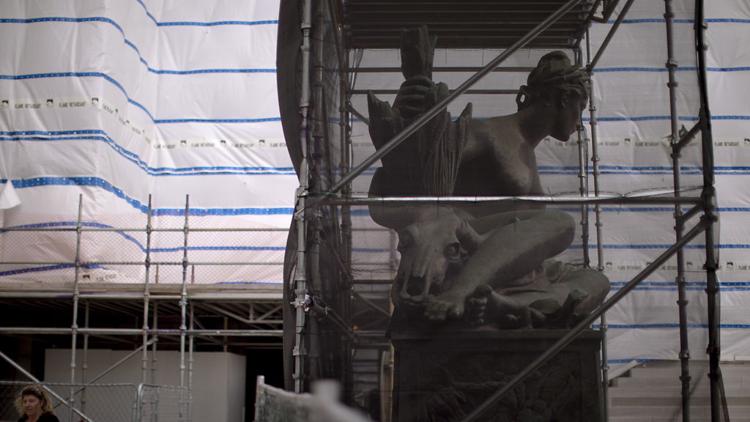 House Bill 575, sponsored by Rep. Dean Dohrman, R-La Monte, originally allowed for colleges to designate certain members of the staff as "campus protection officers" allowed to carry concealed guns on campus.
The bill was heavily amended with provisions that allowed concealed carry by all students and faculty, created STEM scholarships, eliminated student health care fees for insured students, and did away with requirements that students live on campus after their first year.
The bill passed out of the House and made it through Senate committee but was too late to make it onto the Senate floor. The bill's sponsor promised to bring it up again next year.
Prescription drug monitoring
There was hope among supporters that Missouri would finally enact a prescription drug monitoring program, in part because one of its biggest opponents, former Sen. Rob Schaaf, was no longer in office.
It was not to be. Members of the Conservative Caucus opposed it, and it never made it through the Senate. The holdup created conflict between conservative senators and the bill's longtime sponsor, Republican Rep. Holly Rehder. The conservatives accused her of blocking their bills in the House and retaliated.
LGBTQ+ protection
Legislation to help protect LGBTQ+ Missourians in the workplace was filed and faltered for the 21st year in a row.
The Missouri Nondiscrimination Act, or MoNA, made no progress out of committee. There's little doubt that it will be filed again next year.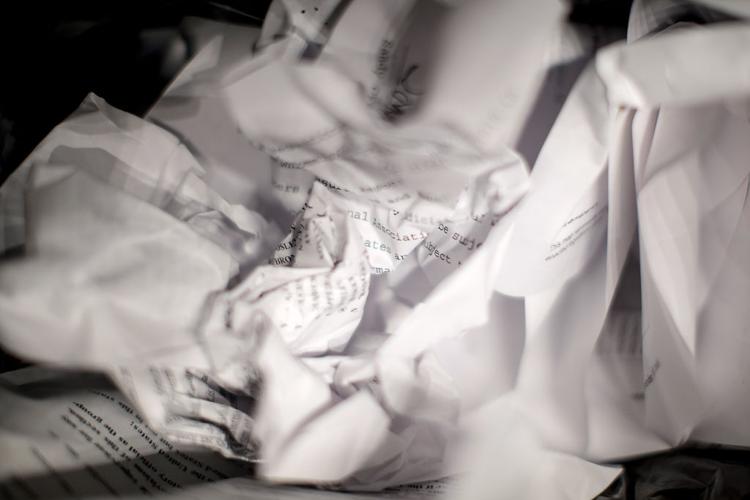 Charter schools
Supporters of charter schools and "school choice" measures failed once again to pass legislation to further their cause. Both issues ran into opposition from lawmakers of both parties who worry about the impact of charter expansion on existing school systems.
Madison McVan, Tom Coulter, Natasha Vyhovsky, Anna Lewis, Ashlyn O'Hara and Yue Yu contributed to this report.