Irritated, frustrated, silenced. 
That's how some Missourians felt when they discovered they had been blocked by their governor on social media. 
Gov. Eric Greitens has blocked users from his social media accounts — but the extent to which he has restricted people's ability to interact with him online is unknown.
In August, the Missourian filed a records request under the Sunshine Law to find out if Greitens was blocking users, obtain records of direct messages and get information related to the accounts' creation. Greitens' office refused to provide the information. Following his office's denial of our request, the Missourian filed a complaint with the Attorney General's Office.
Since then, Greitens has continued to hold Facebook Live town halls on his "unofficial" page where users have said they have been blocked in the past.
Being blocked from a virtual meeting serving as a town hall is the same as being denied from an actual town hall forum, said Jean Maneke, attorney for the Missouri Press Association. "It's exactly like being barred from a public meeting."
Greitens' spokesman Parker Briden disagreed and pointed out that while some users might not be able to ask questions, "I don't think there are any that can't hear what the governor is saying."
Greitens' office denied the Missourian's records request for the list of blocked accounts because it argued that the Facebook and Twitter accounts used by the governor are not "considered official state accounts," since they were created before Greitens took office. The question of whether Greitens' original accounts were personal or public has yet to be resolved, and there is no prior case law in Missouri that addresses when public officials can block users on social media.
"I truly believe that any time a public official uses social media accounts to discuss public business, it's an official action of a public official, and that creates Sunshine Law implications for that account," Maneke said. "I believe the governor's Facebook account is a record of a public official."
When asked whether Greitens was answering questions during the Nov. 28 Facebook Live held on his "unofficial" page as the governor, Briden said, "Of course. He's always the governor. In a certain sense he's always speaking as the governor."
Blocked by Greitens
Several people interviewed by the Missourian shared their experiences of what it was like being blocked from Greitens' social media. Users often expressed disagreement about the controversial right-to-work bill, and one woman went as far as sending a letter to Greitens' office to understand why she had been blocked. The reason, she said she was told: using a puking emoji.
Here are the stories of a handful of users who have said they have been blocked by Greitens. Their blocks were verified with screenshots.
Sheela Lal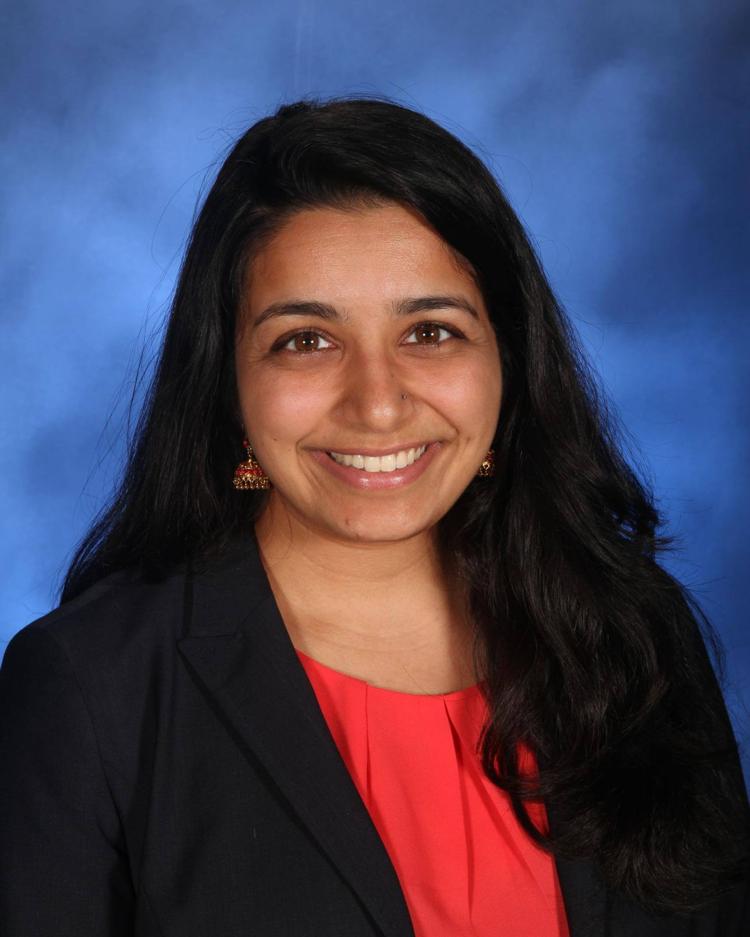 Last October, Sheela Lal, 26, remembers leading up to the 2016 election when then-gubernatorial candidate Chris Koster insisted he would only debate Greitens if Greitens released his tax returns. Greitens' team framed Koster's demand as him being too scared to face Greitens in a debate.
After posting the link a few times, Lal, a Columbia native who used to work for Progress Missouri and is now studying in Michigan, said she was blocked.
"You are so fragile that you can't take somebody just fact-checking you?" Lal said.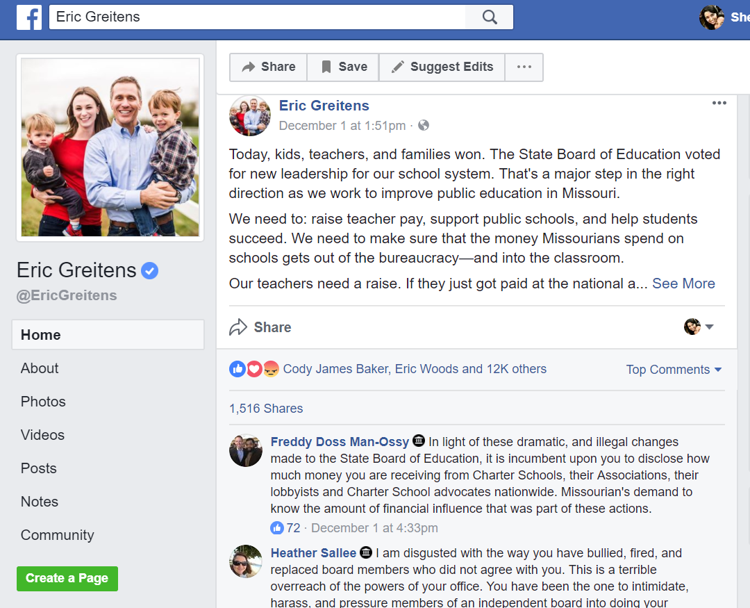 Lal said she feels users should not be blocked from interacting with Greitens, and is infuriated that she's restricted from information and from participating in his Facebook Live town halls, which she called "little fireside chats."
Ultimately, Lal said being blocked made her feel more emboldened to continue to voice her opinion about Greitens' administration.
"He can speak out of both sides of his mouth and he won't be called out by his own constituents because he blocks those voices," Lal said.
Patsy Roach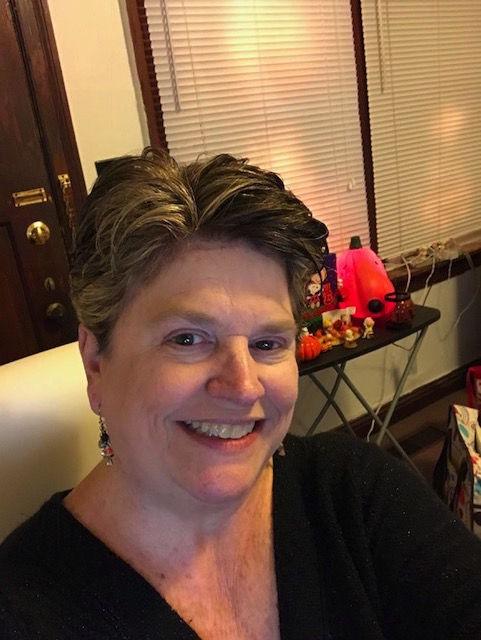 As a union member, Patsy Roach, 54, has strong opinions about right-to-work. She feels it's bad for the state, and Roach said she would often comment on Greitens' Facebook posts expressing her disagreement with the controversial bill. Eventually, she expressed her disgust each time by commenting a single puking emoji.
It was after posting the emoticon a few times that she noticed she no longer could comment on Greitens' page.
Her first thought: "Are you freaking kidding me? How old are you?"
Roach wanted to know why she had been blocked and messaged Greitens' page. She received no response. So she took her inquiry offline and sent a letter to Greitens' office. 
"This is censorship and it's wrong," Roach wrote. "I am scared we are going down a dark path and the end result won't be pretty."
Roach's letter worked. She said she received a call from someone who said they were with the governor's office. They informed her she had been blocked for posting the emoji. The incident has left Roach with a lasting impression.
"I would just like to be able to voice my opinion. I mean, it's what our country's about."
Abby Zavos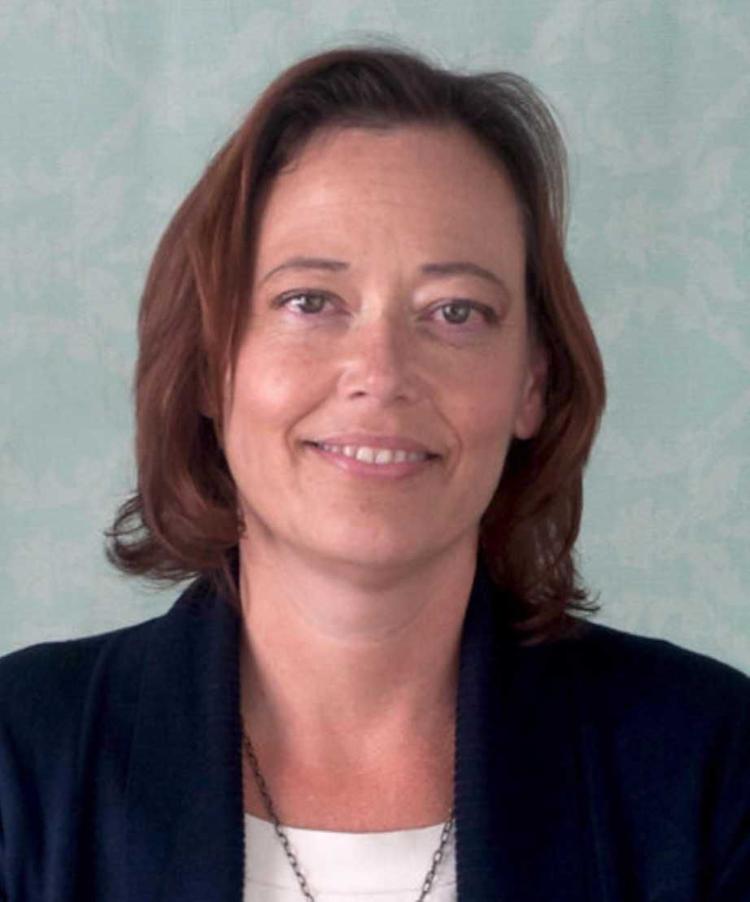 Abby Zavos, 45, believes she was blocked for expressing her opposition to Greitens' right-to-work bill. Zavos said she didn't use profanity and would write how she felt the bill was bad for Missouri. 
Zavos said that while she felt alarmed and frustrated, she wasn't surprised by the fact that she had been blocked. It was the kind of reaction she has come to expect from politicians.
"Greitens ran on transparency, and it just felt to me like another politician who was closed off to hearing any insight or commentary that differed with his narrative," Zavos said. "The fact that ... his constituents cannot share their feelings on his site runs counter to everything democracy is supposed to be."
For Zavos, who is running for state representative for her district as a Democrat, the blocking was emblematic of a larger issue.
"I think it's another signal to me that something is wrong with the political culture in Missouri," Zavos said. "We should be able to have opinions that may run counter to our elected officials. We should be able to express them. And I know it's not going to always make a lasting impact on those officials, and I know they may disagree, but my right to let them know can't be stifled."
Alma Gayle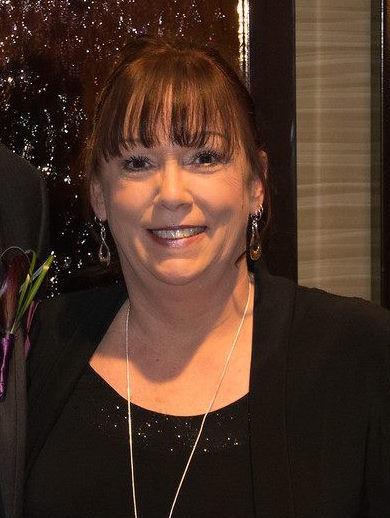 Alma Gayle, 58, said she was a frequent commenter on Greitens' Facebook page before she was blocked. She would voice her opinions a few times a week, usually on issues related to right-to-work and campaign donations. She often included a link to a video critical of Greitens' time as a Navy SEAL.
When Gayle was blocked from Greitens' page without notice last spring, she was angry.
"You're supposed to be my governor, too" Gayle said. "The way things are now, social media is like another way to get your message to your public servant — and that's what he is. He's our employee."
Gayle said she feels no one should be blocked from Greitens' social media, especially his constituents. For Gayle, who works as a medical assistant in St. Charles, commenting on Greitens' social media was one of the few outlets where she felt heard.
"We're his constituents. He should have to listen to us no matter what. You wanted the job, you have to take the good with me," Gayle said. "And I can't call you every day, because I have a job. But I can get on here at night and I can let my voice be heard. And you're taking that away from me. You're taking away my voice. That's wrong."