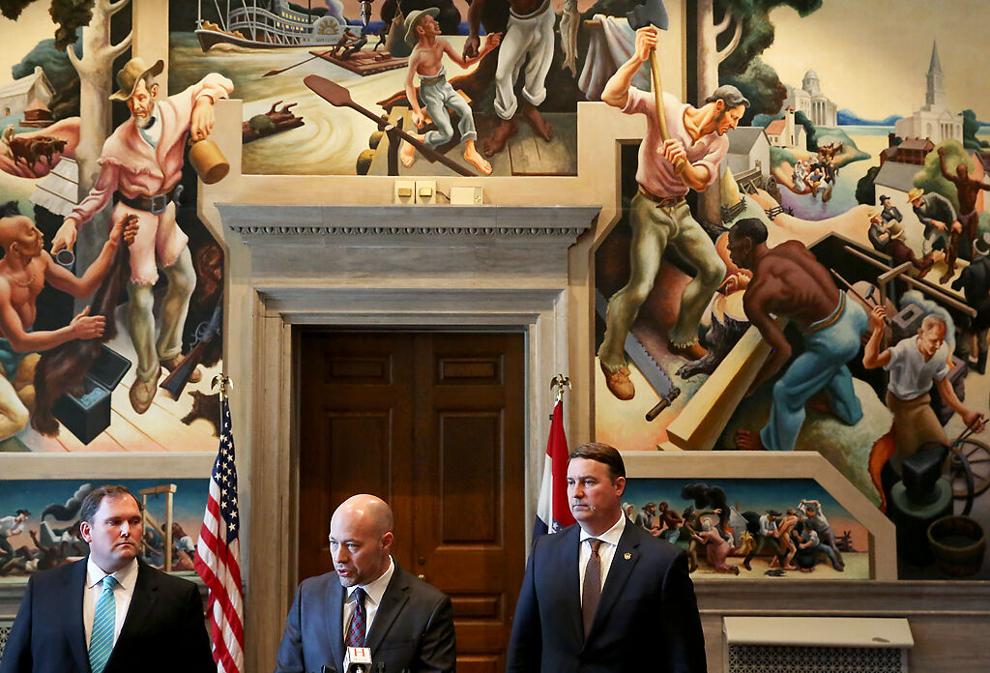 JEFFERSON CITY — House and Senate members gave final approval to a $35 billion budget brimming with federal cash Friday afternoon.
The only major argument about the budget was in regard to funding for Medicaid expansion, which remains in a state of uncertainty. The budget does not appropriate any funding toward its implementation, despite Missourians putting it on the ballot via initiative petition and passing it last year.
The budget includes $21 million in funding for the MO Excels grant and $80 million for institutions of higher education, adding a 3.7% increase in four-year universities' core budgets. The funding also gives $10 million to community colleges and $10 million to MU's NextGen Precision Health Institute.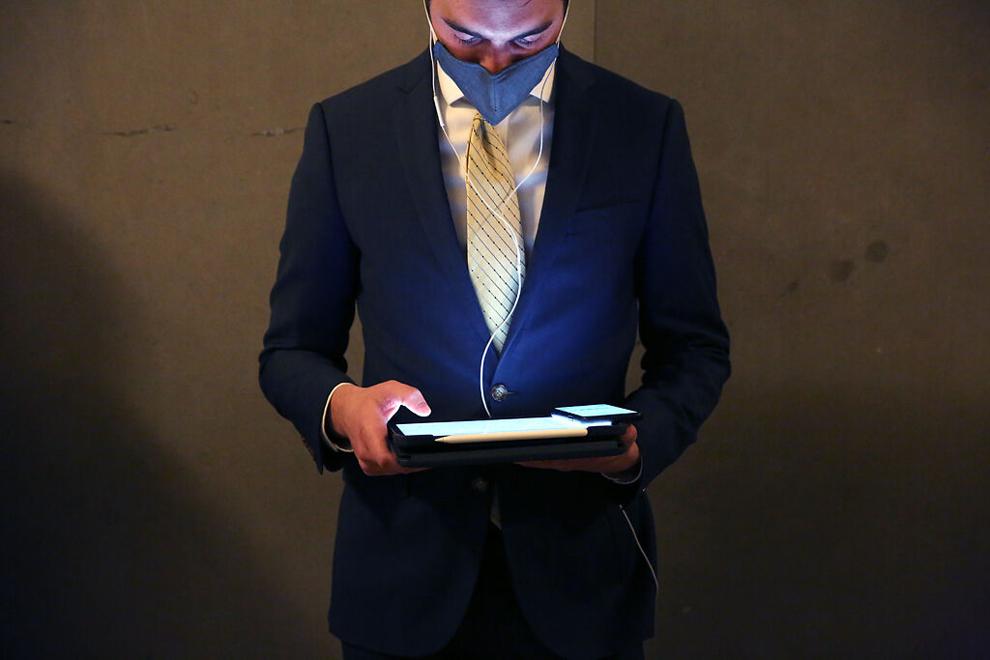 Sen. Greg Razer, R-Kansas City, said that he hopes the increase in higher education funding this session "is not an anomaly — that it becomes the standard … . I look forward to seeing that continue in years to come."
"Last year — or the current fiscal year we are in — we are, as a state, contributing less to our higher education institutions than we did 20 years ago," he said. "That's not adjusted for inflation; Those are real dollars. This current fiscal year, we are giving less to higher education than we did in 2001."
The 3.7% increase became a flashpoint for some lawmakers due to the fact that it applies to the UM system, rather than to individual campuses. During a budget conference committee Wednesday, Sen. Lauren Arthur, D-Kansas City, suggested that the increase may not be equally distributed, according to Missourian reporting.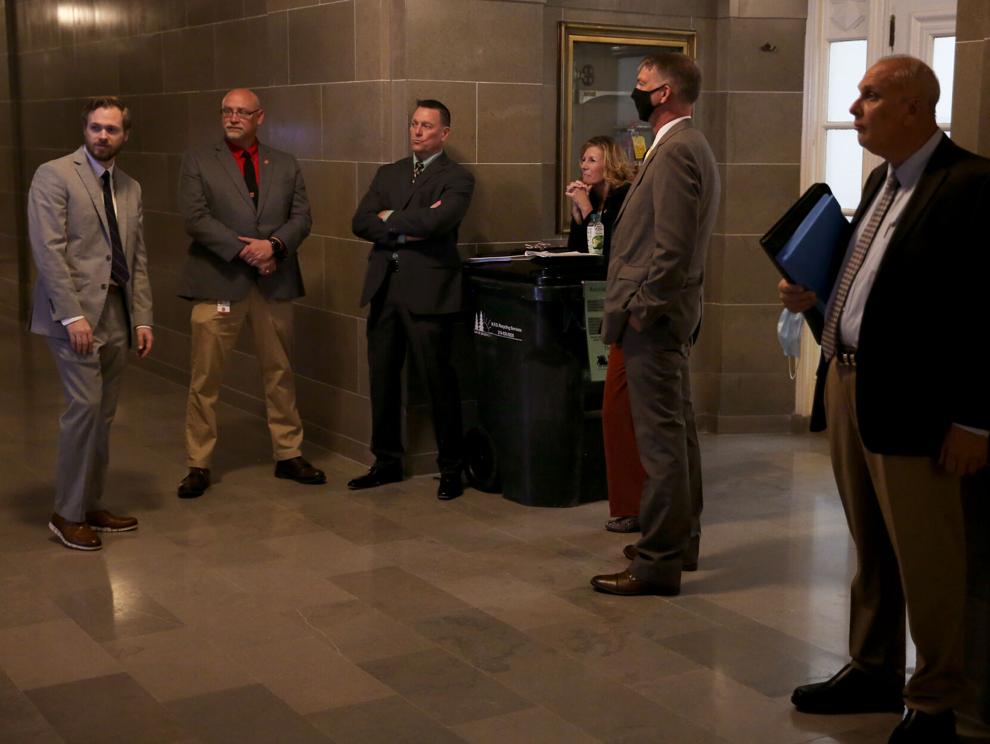 Another university receiving funding is Harris-Stowe State University in St. Louis. A current student at Harris-Stowe, Rep. LaKeySha Bosley, D-St. Louis, expressed her appreciation for the additional funding it received. The legislature has resisted funding the state's historically Black colleges and universities in the past.
"You know that they deserve more funding, but this is a step in the right direction," she said. "I am excited about it, and I'm hoping that we can keep tradition from this day forward."
The budget also appropriates $324 million for the Emergency Rental Assistance Program, $143 million for the Homeowners Housing Assistance Program, $10 million for a rural broadband grant program and $48 million for federal stimulus funds to cover the state's cost-share of overpayment of unemployment funds.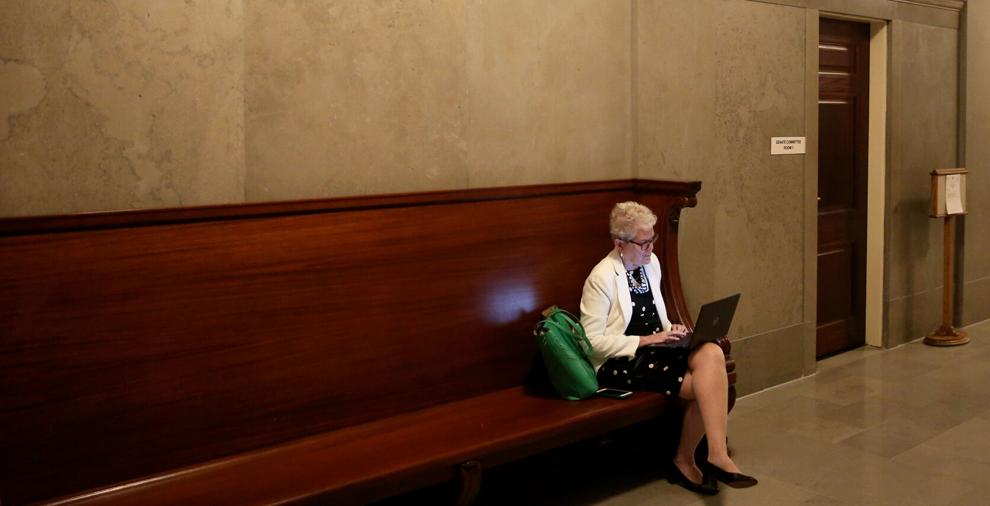 Medicaid funding, other priorities
Senate Democrats voted against the portion of the bill that contained line items for social services due to the lack of Medicaid expansion funding.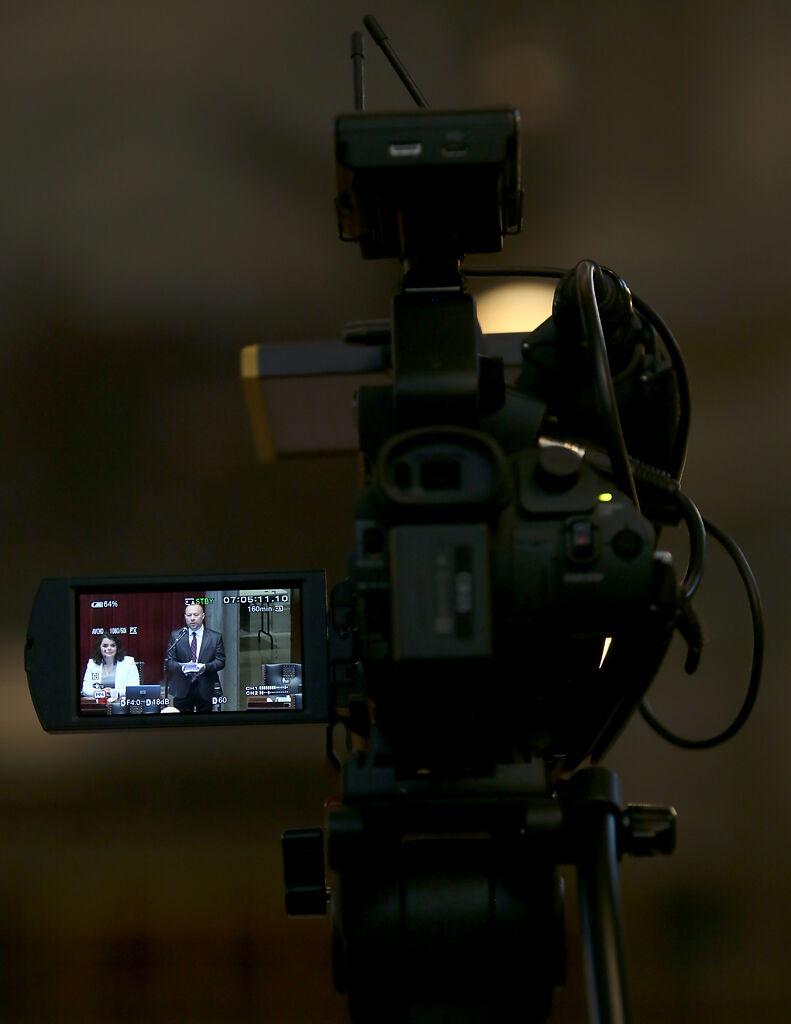 Democrats and other proponents of expansion have questioned the legislative intent behind not funding it, whether Republicans don't want to spend the money, or don't want to be seen as supporting the spending of the money.
The final budget contains around $1 billion dollars more than what Gov. Mike Parson requested at the beginning of the session, even without money for expansion.
At a press conference held after the final vote, Sen. Caleb Rowden, R-Columbia, expressed gratitude for lawmakers' efforts to complete the budget on time.
Rowden, who voted in favor of funding expansion, said Parson has a choice to either freeze enrollment or go forward with expansion without the additional funds. If that happens, funding would run out before the fiscal year ends. Freezing enrollment could spark court action, while expanding enrollment means funds would run out before the fiscal year ends, because there would be more eligible enrollees but not more money.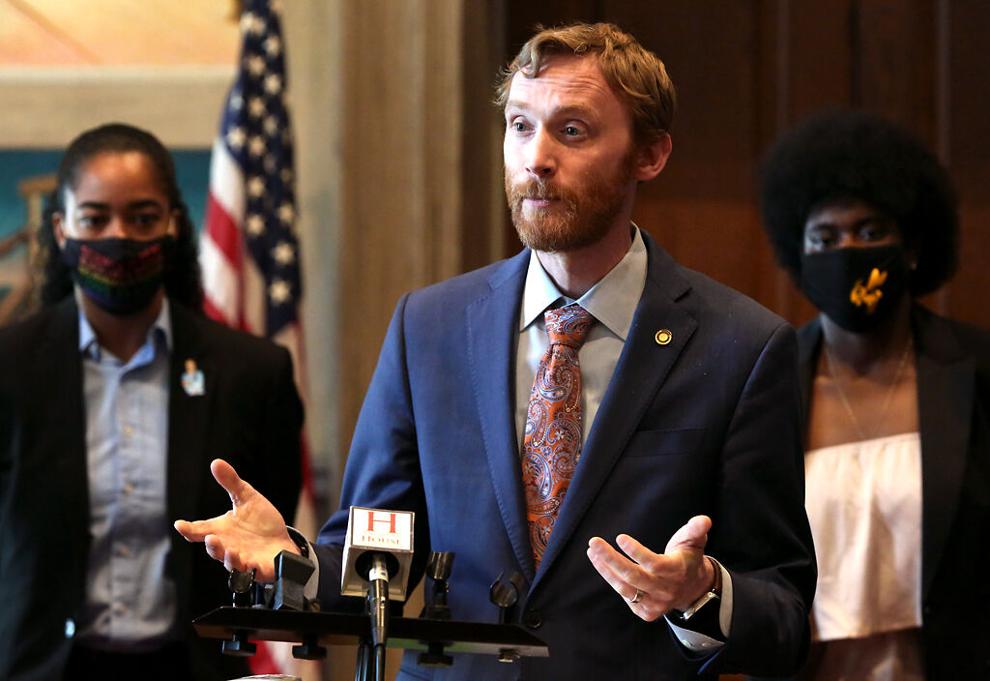 "Obviously there's a finite amount of money in the budget for Medicaid, and if he is trying to protect the existing population to kind of instigate that court case — that's one path," Rowden said. "But he's going to have to have some say in that one way or the other."
"If the governor doesn't freeze enrollment on the new population on July 1 when they are eligible," he said, "there is money in the budget for those folks who enroll."
During the Senate Democrats' press conference, Sen. John Rizzo, D-Independence, thanked President Joe Biden "and the Democratic majority in Congress who helped make this budget possible."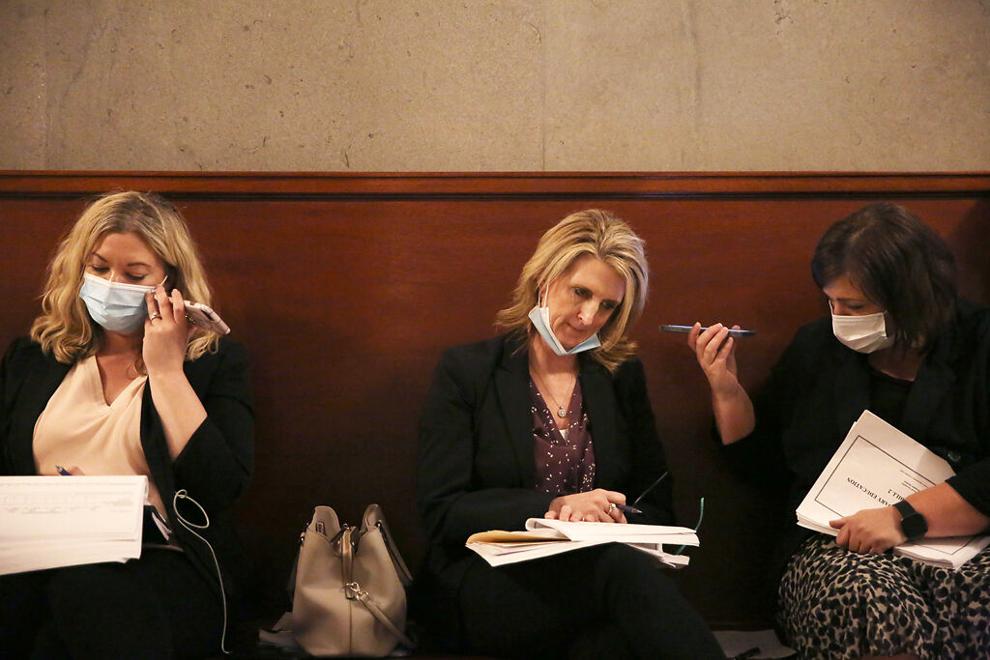 The budget also includes funding for a number of projects, such as $9 million set aside for improvements to the Capitol Building — $1 million dollars of which will go toward replacing the carpeting in both the House and Senate. The decision is not something all lawmakers are happy about.
"I don't think Missourians want us spending the matching funds for what we spend on Medicaid on things like carpets in here when we're refusing to spend it on what they've told us to spend it on," said Rep. Peter Meredith, D-St. Louis, "and that's healthcare for more Missourians. That's jobs for more Missourians. That's what they told us to do with this money."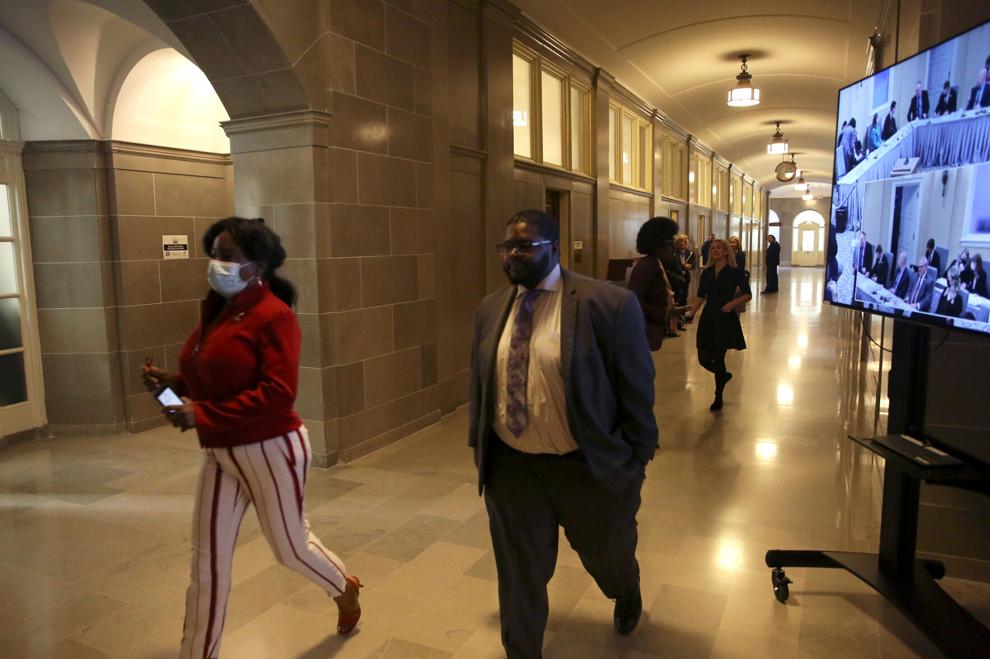 With a week left in the legislative session, lawmakers are looking toward taking action on several remaining priorities, such as the "2nd Amendment Preservation Act," which states that any federal gun law or act deemed to infringe on Missouri residents' right to keep and bear arms in accordance with the Second Amendment cannot be enforced by state law officers. Other pending laws seek to allow guns in churches and on public transit, as well as proposals looking to tighten voting rules and issue a state gas tax.
"I'd imagine that we'll be playing a lot of defense next week. People will be looking at personal priorities and try to protect them in conference committees — pulling out bad stuff and finding bills that are palatable to the chamber," Rizzo said.