CALLAWAY COUNTY — Despite living in the shadow of Pork Masters, an eight-building pig-feeding operation in Callaway County, for over two decades, Dale Fischer has never become accustomed to its smell.
"Shit stinks, no matter what you do," Fischer said on a recent afternoon, his Australian shepherd, Nala, lounging near him under a mimosa tree.
From 1994 to this year, Pork Masters — just across a pasture from Fischer's house — was the only concentrated animal feeding operation, or CAFO, in the county. The Missouri Department of Natural Resources defines CAFOs as feeding operations that reach a certain threshold of farm animals — for example, 2,500 pigs or 700 dairy cows.
Then, in 2014, word spread that a new CAFO hoped to set up shop in the area. Because Fischer's house wasn't close enough to receive official notice of the new one, his neighbor Jeff Jones gave him the news over the phone.
"I was not happy because we just had a week of pretty bad stench," Fischer said.
In response, Fischer, Jones and several other neighbors formed the Friends of Responsible Agriculture Group and filed a lawsuit challenging the permit issued to Eichelberger Farms, the Iowa-based pig enterprise planning the new CAFO.
They also gathered signatures and took a petition with roughly 1,500 names on it to the Callaway County Commission. It didn't change anything.
On a separate front, the legal battle went on for four years. Eventually, Eichelberger Farms won, and Callaway Farrowing began operating in January.
Jones, a cattle farmer who lives closer to the new CAFO, said when wind blows in a certain way, the stench is all-encompassing.
"I'm a farmer, so I got a pretty tough nose, but it smells like straight ammonia," Jones said.
Missouri has 505 permitted CAFOs, a paltry number compared to the over 13,000 in neighboring Iowa. Mid-Missouri farmers such as Fischer and Jones fear a new law effective Aug. 28, however, will give out-of-state corporations free rein to expand into communities they have no stake in. They've turned to the courts to stop them.
"We're dug in. We're trying our best to tolerate this and change things in a way that maybe we can all live in harmony together," Jones said. "But when you've got something of that magnitude, it's an uphill run."
Yet many farmers fall on the other side of the issue. For them, CAFOs are an inevitable part of the changing landscape of farming, and they believe existing agricultural regulations at the state and federal level are stringent enough.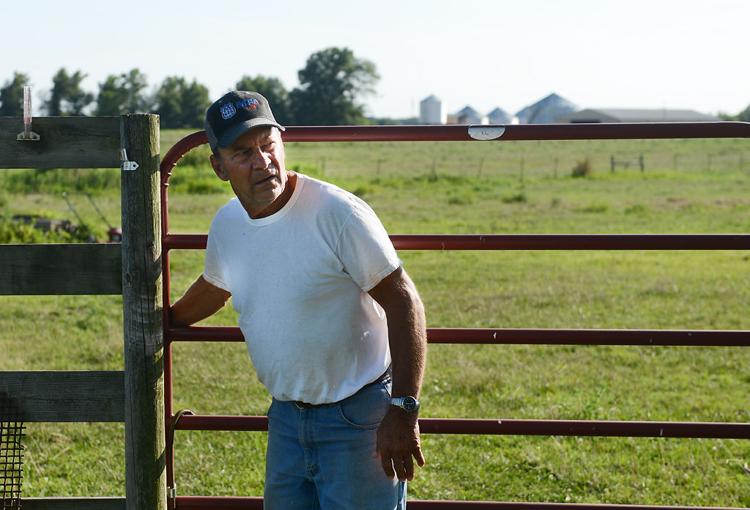 Wiping the slate clean
CAFOs have been in the spotlight this year largely because of Senate Bill 391, which Gov. Mike Parson signed in May. The bill prohibits county commissions and health boards from enacting regulations that are more stringent than state law, essentially stripping them of any regulatory power.
Proponents of the bill argue it will boost investment in rural communities by creating uniform statewide standards.
"We've now opened the doors that will allow Missouri to lead the way in meeting a growing world food demand and ensure we keep more agriculture production in our state, strengthening Missouri's number one industry," Parson said in a statement.
Rep. Mike Bernskoetter, R-Jefferson City, who sponsored the bill, said it would "wipe the slate clean" for health regulations.
"The county health boards were created to worry about measles and mumps and outbreaks of salmonella," Bernskoetter said in May. "I don't think they were ever designed to regulate animal agriculture, and they've kind of morphed into regulating everything."
Don Franken, a lifetime farmer in Moniteau County, said he supports the new law because the Missouri Department of Natural Resources already provides adequate oversight.
He said while he doesn't love everything about CAFOs, they meet market demands in ways smaller farms can't.
"Those days of those small hog farmers are gone," Franken said. "It's just reality. You gotta feed people in New York. You gotta feed people in Chicago. Guess what? This is how it's done."
Yet one issue has emerged with the law just weeks before it takes effect: There is disagreement on whether it applies to existing county regulations or prohibits only new rules.
The Howard County Board of Health, for example, passed a health ordinance in 2017 prohibiting CAFOs from applying liquid animal waste within 1,000 feet of any occupied home. Depending on how SB 391 is enforced, that distance could be reduced to 50 feet.
Robert Brundage, an attorney for the Missouri Pork Association, the Missouri Cattlemen's Association and other agricultural groups, said the law will apply to any county ordinance stricter than the state regulations.
"If county health boards enact a health ordinance that's more stringent than the state law is, they'll likely face a lawsuit," Brundage said.
Steve Jeffery, an attorney for multiple anti-CAFO groups, including the one in Callaway County, said there's a constitutional prohibition on laws applying retroactively unless the bill specifically states why the General Assembly found it necessary.
"Those magic words are nowhere in 391," Jeffery said. "The only way to determine if it's gonna be retroactive or not is for someone to bring a lawsuit involving the bill."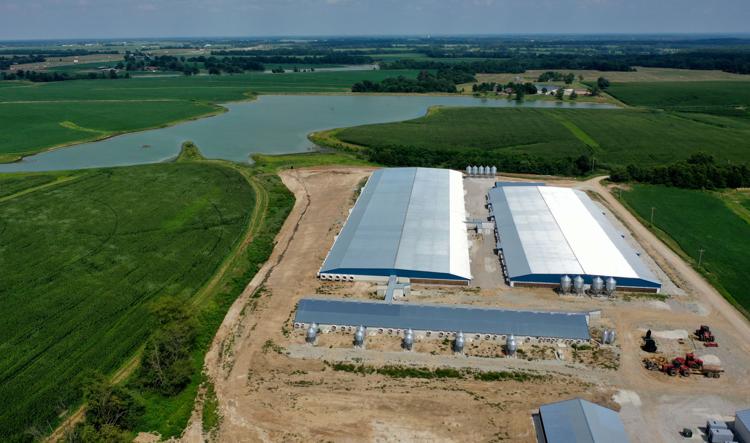 'Big Ag' lobbying
Jones, who testified against the bill, said he can't believe elected county officials are going to lose their power under the bill.
"It's kind of ironic. The state doesn't want the federal government telling them what to do. Well then, why would the state want to tell the locals what to do?" he said. "It's like a pecking order."
The bill had support from several agricultural organizations, but Jones, whose wife is a member of the Farm Bureau, said these groups often want to control rather than listen to the farmers they represent.
"When they go up to the Capitol and they're spending our checkoff money as lobbyists to manipulate and weaken state regulations, they're hurting us back here," Jones said.
Leslie Holloway, the Farm Bureau's senior director of regulatory affairs, said every county has delegates who vote on policies at the organization's annual meeting in Lake of the Ozarks. The bureau, which has about 130,000 "member families," also surveys its members whenever an issue emerges between the annual meetings.
Holloway said the Farm Bureau supports farms of all sizes as long as they follow existing laws and regulations.
"Our membership is in agreement that you don't want to tell anybody else what's right for them as long as they're following laws and regulations," Holloway said. "Nobody's advocating for animal abuse or environmental degradation. We believe the laws and regulations are in place."
Fischer said he has never been a member of any farming organization.
"I've thought about it, but the Cattlemen's Association supports the CAFOs as well," he said. "Them and the Farm Bureau are all pushing hard for it, so why support something like that?"
Some agriculture groups boosted their lobbying influence in the weeks leading up to the passage of SB 391. In mid-April, the Cattlemen's Association added five lobbyists. On May 31, the same day the bill was signed by Parson, those lobbyists ceased representing the association.
Playing poker
While the courts may eventually decide how to enforce SB 391, several CAFO-related cases are pending, including one before the Missouri Supreme Court.
In that case, a citizens group from Grundy County has challenged a permit issued by the Clean Water Commission, arguing a House bill passed in 2016 allowed the seven-member board to be stacked with people affiliated with "Big Ag."
Before House Bill 1713 was passed that year, up to four members could be from the general public, and no more than two could represent agricultural or mining interests.
However, an amendment added to the bill a week before the end of the legislative session changed that makeup, requiring no more than four from the public interest and at least two from the agricultural industry on the commission.
In June 2016, former Gov. Jay Nixon vetoed the bill, noting that no public hearing was held after the amendment was added, but the Republican-controlled legislature subsequently overrode his veto.
In part of its appeal, the group from Grundy County argued that by changing the wording, the amendment made it possible for the commission to have zero public-interest members.
A year after HB 1713 passed, former Gov. Eric Greitens added four new members to the Clean Water Commission, all of whom had strong ties to the agriculture industry.
In the case, Brundage is representing Trenton Farms, the company that gained an operating permit from the newly configured commission. He said even if HB 1713 is found unconstitutional by the Missouri Supreme Court, questions will remain.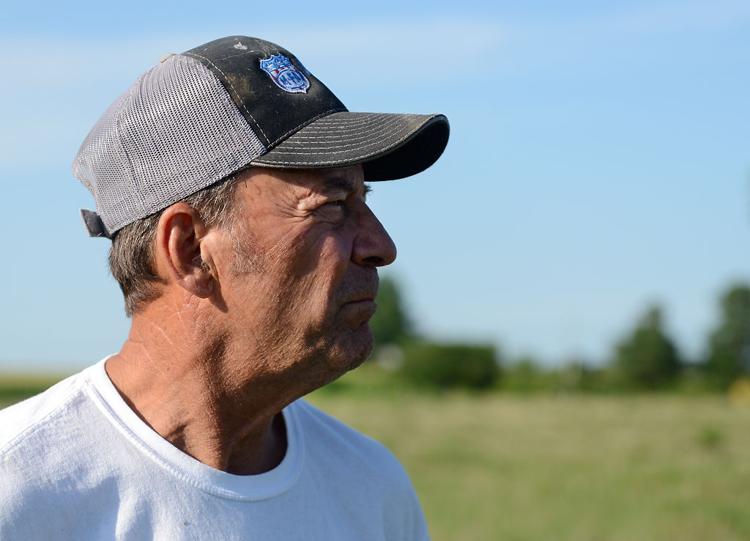 Court arguments for the case are scheduled to begin Sept. 25. Meanwhile, a separate permit appeal to keep a CAFO out of Cooper County was put on hold in the Western District Court of Appeals until the conclusion of the Supreme Court case.
In that case, the group Opponents of Cooper County CAFOs appealed the commission's decision to grant an operating permit to Tipton East, a large hog farrowing operation planned near Clarksburg.
After his four-year legal battle with Callaway Farrowing, Jones knows how tough it can be to win in court against companies operating CAFOs.
"If you ever play poker and somebody's got more money than you, eventually they're gonna win because they're gonna drag it out longer," Jones said. "And basically that's what happens with CAFOs."
Environmental worries; economic boosts
Susan Williams, a leading member of the Cooper County activist group, said though she isn't generally opposed to animal agriculture, she worries how new CAFOs might affect the area's drinking water.
"In rural Cooper County, there is no public water," Williams said. "We all have private wells, so we don't have any protections for the 22 wells that will surround the operation."
As part of the permitting process, CAFOs are required to create a waste-handling plan, yet multiple studies have found a link between CAFOs and higher nitrate levels in neighboring bodies of water. A study published earlier this year estimated nitrate pollution in Iowa's drinking water could cause up to 300 cases of cancer annually in the state, according to The Des Moines Register.
Many lawmakers and environmental advocates in Iowa, which has more CAFOs than any state in the U.S., have called for a moratorium on all new operations. Williams said the Hawkeye State may provide a lesson for Missouri.
"We don't have that many large operations here, so we're concerned about what could come if we had a high concentration," Williams said. "And then what's going to happen to our water supplies? And then what do you do if there's no possibility for rural water?"
Williams also wondered how uniform statewide regulations could adequately address Missouri's geographic diversity.
"Each county in our state has different circumstances," Williams said. "Here we have well issues. Out in southwestern Missouri, they don't have wells, they have water districts. So they're not so concerned it's going to pollute their water in the ground. But will there be enough water available?"
Holloway said such concerns are all taken into account during the state's permitting process.
"For storage of manure, there are engineering standards. Then if you're applying the manure or giving it or selling it to someone else to apply, there are also application rates at which it is supposed to be applied," she said.
If operations exceed the rates and cause environmental damage, she said they could be held liable by either an individual or a state entity.
Williams said CAFOs owned by out-of-state corporations worry her much more than the locally owned operations. Fischer agreed that not all CAFOs have a negative impact on the surrounding community.
"Some of them are just farmers doing that to make ends meet, but these," he said, gesturing to the CAFO across his pasture, "they're just doing it to make more money."
Some farmers surrounding CAFOs gain economic benefits from them. Tony Koechner, a farmer whose land lies near the planned Tipton East operation, said the new CAFO would use thousands of tons of soybean meal from Mexico.
"I sell my beans to Mexico," Koechner said. "It creates demand for my product. I raise corn as well, and there's 250,000 bushels of corn (for Tipton East) that is going to be used and bought from somewhere."
Koechner said he welcomes the new CAFO and supports the new state law. From his perspective, the people raising environmental questions don't farm for a living.
"These people that complain, they're hobby farmers and left-wing activist nut-jobs," he said. "They don't have anything better to do. They live in Columbia."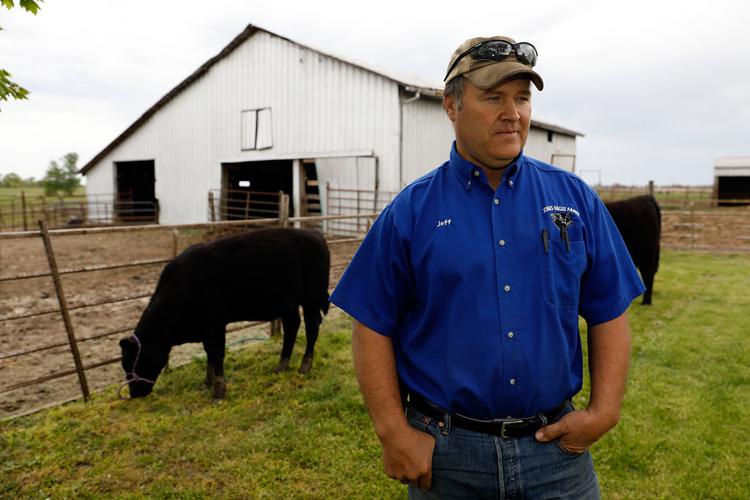 The Alamo
It was a typical July day when Jones took his daughter's bright blue Jeep to survey the land around his property in Callaway County. In just a few minutes, he arrived at the edge of the Pork Masters CAFO.
Jones looked out at the operation's closed-roof, open-air buildings. The shrill cries of pigs inside carried easily to the county roads bordering the property.
"A pig very seldom will ever squeal like that unless they're stressed," Jones said. "I can't stand that, because I know in my heart that's not how those animals were meant to be raised."
The Department of Natural Resources requires all CAFOs to submit an annual compliance report and investigates all complaints, though Jones noted nobody can see what's going on within property lines.
"It's pretty much a free-for-all out here," Jones said.
Aside from concerns over animal rights, the smell from the facilities also can reduce property values. A study from the University of Northern Iowa analyzed an Iowa county with several CAFOs and found houses directly downwind and within two miles of a CAFO can suffer as much as a 44.1% loss in value.
Jones said some of his neighbors have struggled to sell their homes since Callaway Farrowing moved in.
"It didn't make the value of the land and our homes just go down; it made a no-sale," Jones said.
Although some farmers maintain that a return to local control over CAFOs is the ideal outcome, Jones admitted it will be tough to overcome with SB 391 set to take effect at the end of the month.
"We're kinda like the Alamo here," Jones said. "So now I ask to speak at different places so they can see through my eyes what's going on and what's happened.
"I believe in the future of farming," he said. "That's what I do. That's what I've always done. But I believe in the way the traditional family farmer has been taught to be a steward of the soil, which helps strengthen our communities."
Yet for farmers like Koechner in Moniteau County, CAFOs are simply part of a changing world.
"Everybody would love to go back to the '60s and '70s, where it looks to me like it was simpler, but we can't," Koechner said. "Everybody wants cheap food, and there's only one way to do it."