In March, a resourceful restaurant in Arrow Rock called Catalpa was hit hard by the pandemic.
Like most restaurants and bars, it was forced to close immediately after a lockdown was declared.  But with courage and luck, the restaurant was able to pivot two months later from a fine-dining establishment to a casual, outdoor space selling burgers and shakes.
By June, owner Liz Huff was surprised to see a 78% increase in new customers, so she decided to expand.
The next development sent her back to the drawing boards with a heavy decision to make.
The Arrow Rock Board of Architectural Review had rejected her plan to expand as inconsistent with the town's historical context.
So now, Huff now has a bitter choice to make — close down or start over again?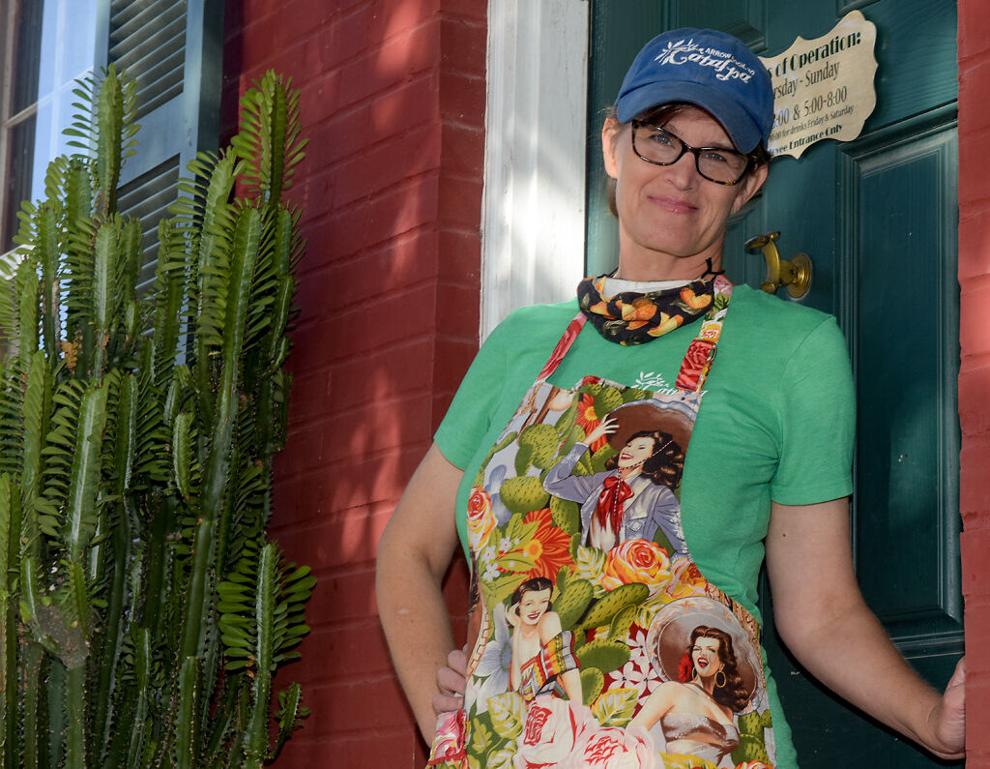 Pandemic pivot
Before the pandemic, the small red-brick building that holds Catalpa could fit only 40 people shoulder to shoulder in the dining room. The reservation list grew to the point where diners had to wait months for a table.
The restaurant was open from Wednesday through Sunday, and the average bill could easily be $75 per person. Catalpa offered an ambitious menu — duck confit quesadillas, wild mushroom strudel, free-range chicken skewers, filet mignon from Missouri-raised beef and red snapper in papillote were among the choices.
Then in March, COVID-19 upended the restaurant business around the globe, even in tiny, off-the-beaten-track Arrow Rock.
"The days of putting 40 people in this little dining room, shoulder-to-shoulder next to people they don't know was over for the foreseeable future," Huff said.
She responded first with despair, then with optimism. She said she spent the first two weeks hiding from the world, ready to surrender. Then she came to her senses: Should she close Catalpa and move on, or find a way to give the restaurant a fresh start?
"Either I had to do a complete 180, or I just had to shut down and give up," she said.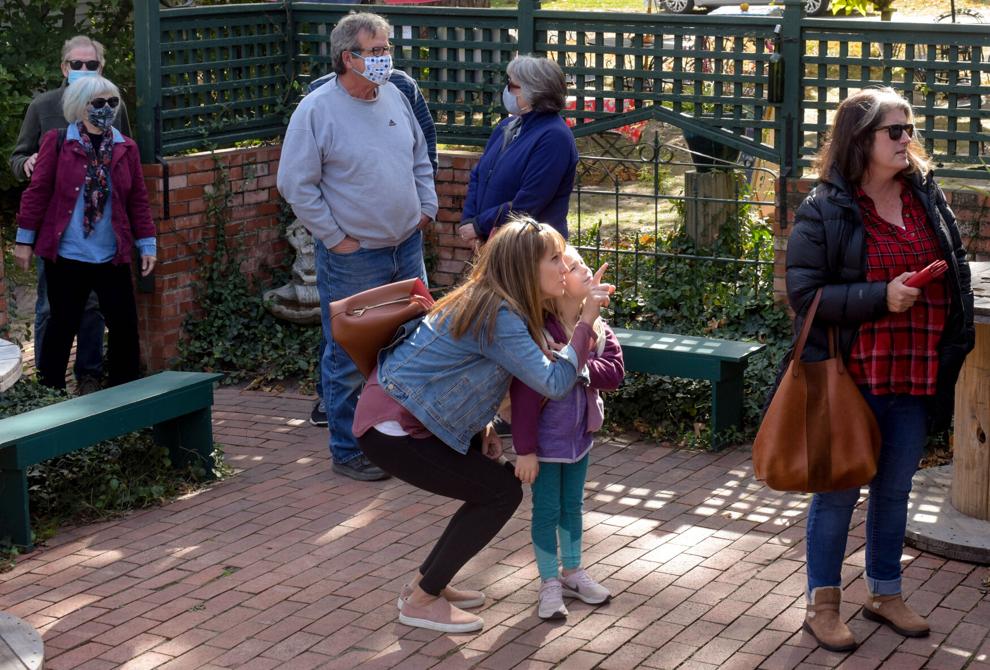 Surprising results
She decided to "pandemify" the restaurant. In May, she revamped the menu to feature custom-built burgers, ice cream, milkshakes and snow cones.
The dining room was redirected to hold dry storage and the new snow cone machine. Customers ordered through a window, either takeout or meals to eat on-site at a patio table in the front yard. No reservations were necessary.
To Huff's delight. the result was a sharp spike in business. Between June and the end of September, she says she sold more than 9,000 sandwiches.
"I loved seeing all kinds of new people that I didn't see before," she said.
The restaurant thrived all summer under its reinvented identity. But now, winter is ahead, and the restaurant must close again. Outdoor seating is weather-dependent, so Catalpa has shuttered for the season.
To reopen next spring, either for fine or casual dining, Huff said she needs to expand. She wants to knock off the screened porch, enlarge her kitchen by 20 feet, increase the size of her patio and add a roof. That would make Catalpa a full three-season outdoor experience.
A few weeks ago, she took her plans to Arrow Rock's Board of Architectural Review for approval. The board told her the design was not appropriate for a building in the heart of a National Historic Landmark. The answer was no.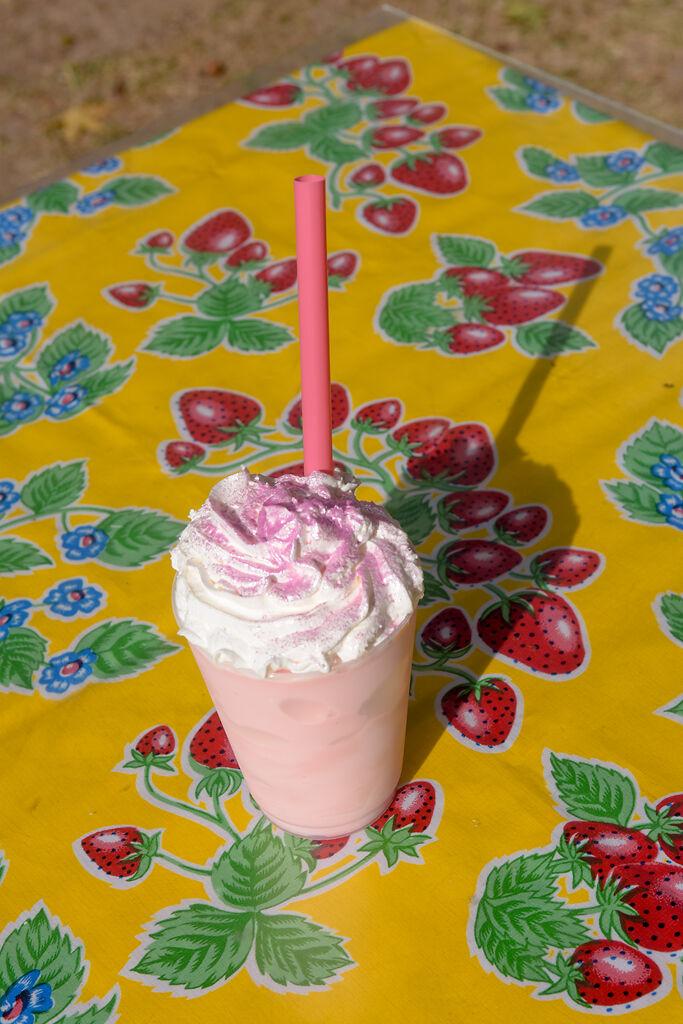 Landmark status
The entire town of Arrow Rock was designated a landmark in 1963 to credit its role in the westward expansion chapter of American history.
For at least 200 years, a bluff near the townsite was a significant marker for settlers heading into the American West, as well as for Native Americans and early explorers. In 1923, historically sensitive renovation began and has continued to this day.
With its landmark status, Arrow Rock must operate in a way to preserve its historic charm. That means acquiring approval for building proposals from the Board of Architectural Review.
"If there is a change in use of a property, we've got to go through some steps, kind of like zoning," said Kirby McCullough, chair of the Board of Trustees of Arrow Rock.
When any architectural change is proposed, the board must act in the sole interest of preserving the history of the town, he said.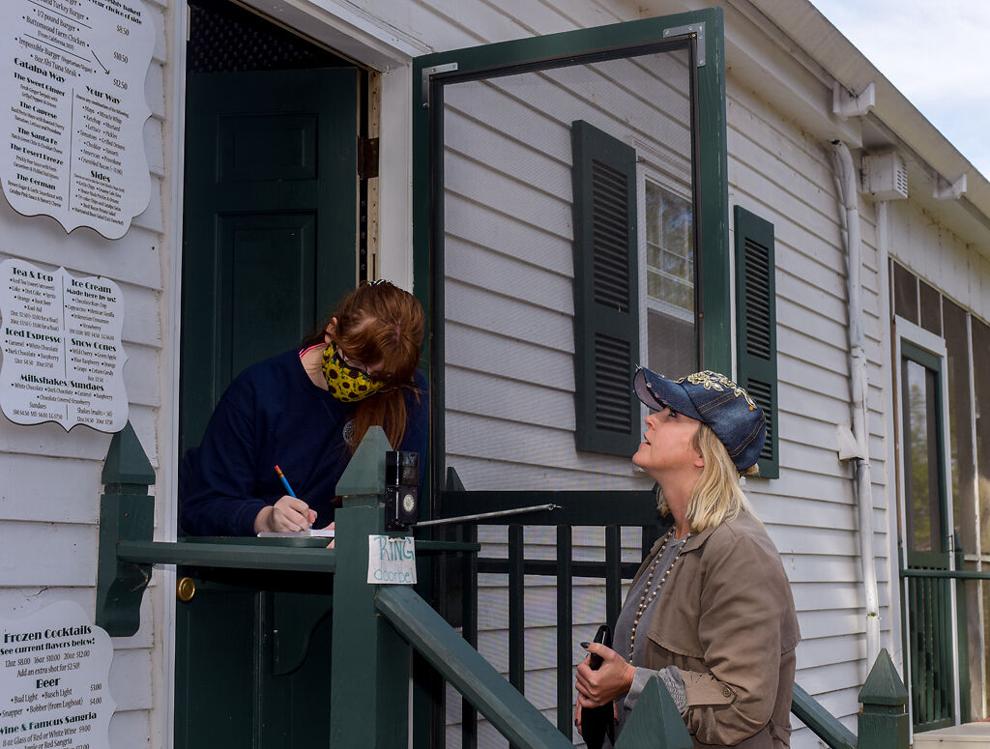 After the news about the board's decision was released on Catalpa's Facebook page, the community jumped in to push back. At least 50 emails were sent to the board asking its members to reconsider Huff's plans.
One of them came from Anna Gray, a Columbia resident and frequent patron.
"A visit to Arrow Rock without a trip to Catalpa is not something I can picture," Gray said.
She said she believes the town will see a decline in visitors if Catalpa is no longer a draw.
"I don't know Liz personally, but when we come in, she makes us feel incredibly welcome," Gray said. "That's what has kept us coming back to Arrow Rock year after year."
As she wrote in her email to the review board: "Please don't let Catalpa become another 2020 casualty."
McCullough said he was surprised by the social media rush after Huff shared the news on Facebook, but he does recognize her contribution to Arrow Rock.
"She's a valuable piece of the community, and she has done a great job," he said. "I particularly admire how she turned the corner quickly when she was not allowed interior seating."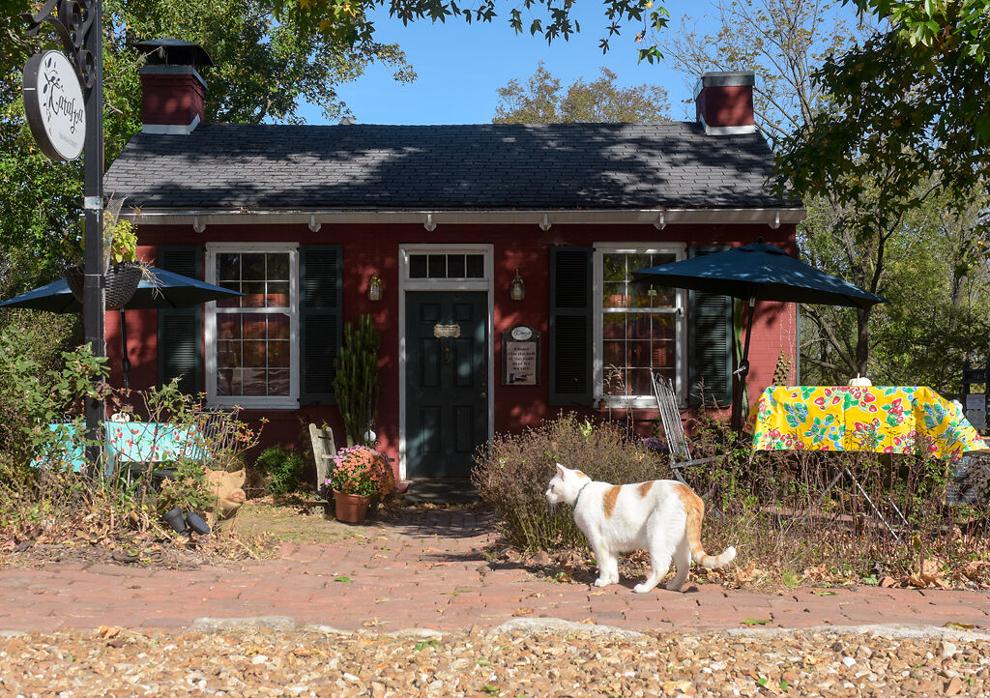 Road less taken
Because of the Architectural Review Board's decision, Huff is already looking at a future that might not include her restaurant in Arrow Rock.
"It might be that something is trying to tell me to bow out and do something else," she said.
Her Plan B might be to keep the footprint of the restaurant and turn it into a cooking school. That would fit the career path that led her to open an upscale restaurant in a small Missouri town in the first place.
Originally from Marshall, Huff said she always wanted to be a chef. She watched Julia Child's French cooking shows on TV as a child, and her mother taught her to make difficult international dishes.
When she was 9, her mother died of breast cancer, but Huff's interest in cooking endured. Persuaded not to choose a trade school, she earned a liberal arts degree instead of one in culinary education.
A serious car accident prompted a change of direction several years later. Huff ended up graduating from culinary school in Vermont and worked for a number of food establishments, including food services manager at Harvard Law School.
She moved to Arrow Rock to be closer to her father and eventually opened Catalpa. Now she finds herself at another crossroads, considering whether to remain in the historic town, revisit her restaurant plans or try something else entirely.
"It's exciting to think that my life might be completely turned upside down again, and I change my career over this deal," Huff said.