If you had the misfortune to be sexually assaulted in Gasconade County, a rural area of mid-Missouri, the Hermann Area District Hospital might be the first place you would go for medical attention and an examination to gather evidence.
But there are no trained forensic examiners at Hermann Area District Hospital. If you don't want to transfer to another hospital, they'll still collect the evidence — fingernail scrapings, blood samples, hair and internal cavity swabs — that can help link a perpetrator to a crime.
It's at least another hour to a hospital with a trained nurse examiner. SSM Health St. Louis University Hospital has trained nurse examiners on nearly every emergency room shift. If you don't want to report the crime to police right away, they'll keep your evidence until you decide what to do.
An hour away in the other direction is University Hospital in Columbia where a trained nurse will do your exam. The hospital can only keep the evidence for a certain amount of time before notifying you of your options to turn the kit over to law enforcement or have it destroyed.
Biological evidence, including DNA evidence, can help police solve sex crimes and link perpetrators to more than one assault. It's an important piece of the crime-solving puzzle, and sexual assault survivors have certain rights to the collection of that evidence.
But Missouri has no uniform statewide system to guide hospitals, law enforcement and crime labs in cooperating with one another to store and collect evidence in sexual assault cases. 
A federal bill passed in 2016 guaranteed these rights, among others, to sexual assault survivors:
to receive a medical forensic exam, regardless of whether they want to report the crime to law enforcement
to have evidence stored for up to 20 years or the maximum statute of limitations for the crime, whichever is shorter. In Missouri, almost all sexual assault crimes have no statute of limitations.
There is no way to ensure the civil rights of a person who is sexually assaulted in Missouri will be protected. So, some hospitals have developed their own best practices, and some are hoping for legislative change.
There's also no statute that requires hospitals to collect evidence or have a trained nurse to perform the exams. Cooperation with law enforcement and crime labs is inconsistent when it comes to storing anonymously submitted evidence, and there are no rules about how long hospitals should store the evidence. Emergency contraception to prevent pregnancy — the "morning after pill" — is available at some hospitals and not others.
An investigation by the Missourian has found that hospitals in rural counties of Missouri face numerous challenges when it comes to forensic evidence collection. High turnover in emergency rooms often means that if a small hospital even had one nurse trained to perform sexual assault forensic exams, that person often will move on within a year or two.
If a survivor comes to a hospital that's unequipped to collect evidence, he or she typically will be encouraged to transfer to a hospital with trained examiners. But when a patient doesn't want to make a trip to a different hospital that does have trained nurses — a trip that could be hours long, in some cases — the hospital staff will sometimes perform the exam without proper training and certifications.
Kathy Howard, forensic nursing coordinator at SSM Health St. Louis University Hospital, is familiar with the challenges rural hospitals face because she's trained nurses from all over the state. She said the problem is the hospitals with more resources tend to be in larger metropolitan areas, leaving fewer options for sexual assault survivors outside major cities.
"What do you do down in these smaller facilities where it's three hours or more? The victims are just kind of kind of stuck," Howard said. A victim might get an examination and treatment from an untrained nurse or might be sent to a different hospital, "and neither is really a viable, good option."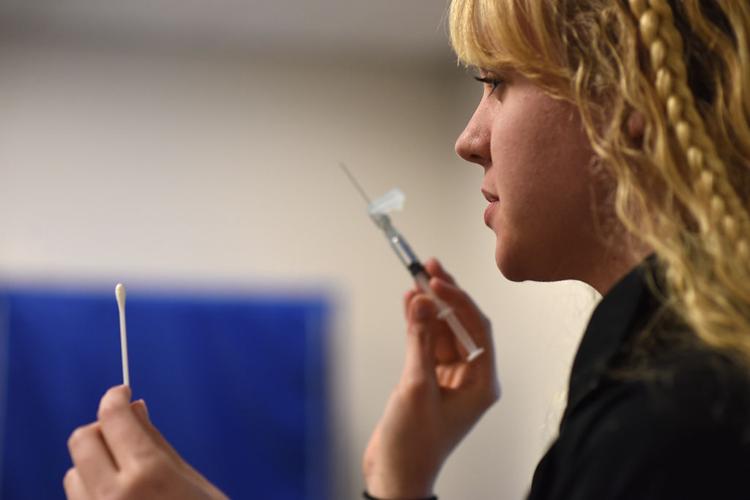 'No rules, protocols, guidelines'
A common problem for hospitals is where to store sexual assault evidence. If the survivor reports the crime to police, an officer or local crime lab employee typically will pick up evidence from the hospital. But when the survivor wants to wait to report, there isn't a clear protocol.
Sometimes police or crime labs will store the evidence kits without knowing the identity of the survivor, but other times they aren't willing to take anonymous kits. The hospitals then either store them or throw them out, but hospitals are not typically equipped to securely store forensic evidence and it is not considered a best practice by the Department of Justice.
Some hospitals, like SSM Health St. Louis University Hospital and Cox Medical Center South in Springfield will store the kits indefinitely, making sure the evidence is available should a survivor eventually report to police. Other hospitals will keep your evidence for a limited time, like Mercy Hospital Springfield, which keeps the evidence for 120 days before notifying you that they will destroy it.
Dawn Day, sexual assault program coordinator at Mercy Hospital Springfield, said there are no options in Springfield because the crime lab in their area cannot store an evidence kit that isn't tied to a police report. She's working with her hospital to extend the time limit for storing evidence.
"We know that it's not best practice to keep them in the hospital, but what are we going to do?" she said. "We don't have an infinite amount of space to keep them."
Howard is well aware of the inconsistencies. She said that when she started the sexual assault nurse examination program at her hospital in 2000, her goal was to set up a standardized system for sexual assault care and evidence collection in Missouri. She's trained nurses across the state, become an expert in strangulation cases and domestic assault in addition to sexual assault and is considered a best practices leader by the Missouri Coalition Against Domestic and Sexual Violence.
"Missouri has no governing agency, no rules, protocols, guidelines … which is what we're all doing through a statewide committee now," Howard said. "There is no assistance, so it's been, 'Hey you all are on your own.'"
When she started, Howard struggled to make sexual assault cases a priority in an already busy emergency department. Because the patient rooms only had curtains, not doors, anyone could listen in on a sexual assault interview and exam. Howard set up a separate room for sexual assault exams, trained some nurses, and now has a trained nurse on every shift. She said since 2011, all forensic exams for sexual assault have been performed by trained nurses.
But it's not easy to keep a group of trained nurses, she said. They often want to move on to different opportunities, and it's costly to keep extra emergency room nurses on shift just to perform sexual assault exams because ER nurses must keep up their educational requirements in many different kinds of trauma.
It takes years to fully train a nurse to perform exams to the point where he or she feels comfortable addressing all the different scenarios that come up, Howard said. She gets calls from nurses she's trained all over the state asking her what to do in unfamiliar situations. Howard, who is 67, is thinking about retiring this year, and she's worried about what that will mean for sexual assault care in Missouri, which is championed by people scattered across the state, not via a formal system.
"When I look out in St. Louis there's no one to take my place," Howard said. "Part of it is because our nurses in the hospitals have not been there long enough to gain the experience that I've got. I have no other nurses in my ER now who've gone to trial. How do you train someone to go to trial when they haven't done that?"
Howard said a solution might be to use telehealth, which would give untrained nurses access to a trained forensic nurse examiner to walk them through the steps of an examination through video connection.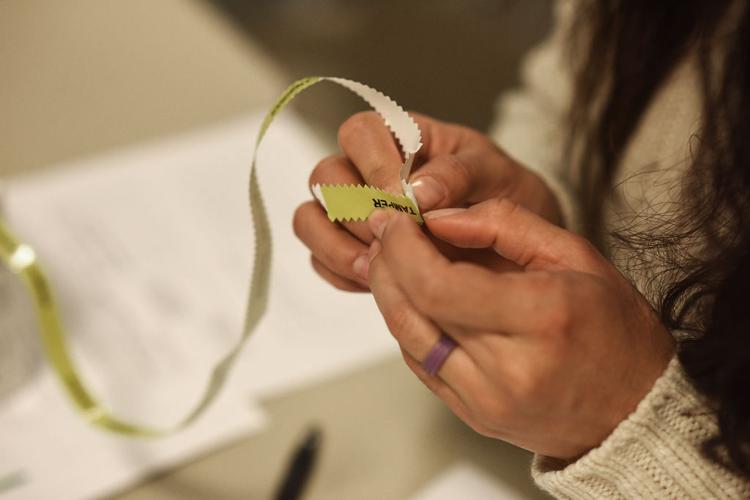 Examining best approaches
Colleen Coble, CEO of the Missouri Coalition Against Domestic and Sexual Violence, said there are bills being drafted for this legislative session that could address some of the problems. She said an omnibus criminal justice bill will likely include a statute that would set time limits for how long a hospital, law enforcement agency, and crime lab should store sexual assault evidence before passing it to the next agency in the chain of command.
In addition to that requirement, bills have been filed by Rep. Donna Lichtenegger, R-Jackson, and Sen. Jeanie Riddle, R-Mokane, requiring the state attorney general to develop protocols for implementing a tracking system for sexual assault evidence. Coble said a priority of her group is to ensure a tracking system would allow sexual assault survivors to find out where their evidence is stored and whether it has been processed.
In November, Missouri Attorney General Josh Hawley announced a statewide audit of untested sexual assault evidence held at hospitals, police departments and crime labs. The audit was prompted by a Missourian investigation into the backlog of untested evidence throughout Missouri, which found that evidence is not tested when a survivor doesn't want to pursue charges. 
Coble said she's worked with a number of stakeholders, including the Missouri Hospital Association, sexual assault nurse examiners and crime labs around the state so that she can represent the needs of the professionals. "There's definitely an interest and desire to make sure this system is built," Coble said.
The coalition started a statewide task force to address sexual assault, which brings together advocacy groups, hospitals, prosecutors, crime labs, law enforcement and medical professions who have an interest in creating a better, systematic response to sexual assault. Coble said a smaller group of sexual assault nurse examiners is working to streamline the process of reimbursements for forensic exams because by law hospitals cannot charge sexual assault patients for them.
Jennifer Carter Dochler, director of public policy for the coalition, said the group is also working on centralizing information about the location of trained nurse examiners, so that potential patients can easily find where to go for care. Besides those priorities, Dochler said the group provides a network of nurse examiners to share best practices, ideas and ask questions that arise in their medical practice.
Jennifer Green, clinical forensic care program manager at Saint Luke's Hospital in Kansas City, said she thinks sexual assault examination should be a specialty field and that such nurses should have full-time jobs instead of taking on-call shifts as sexual assault examiners. She said working a regular schedule, instead of picking up additional shifts, can ease burnout because the nurses have more personal time and an uninterrupted sleep schedule.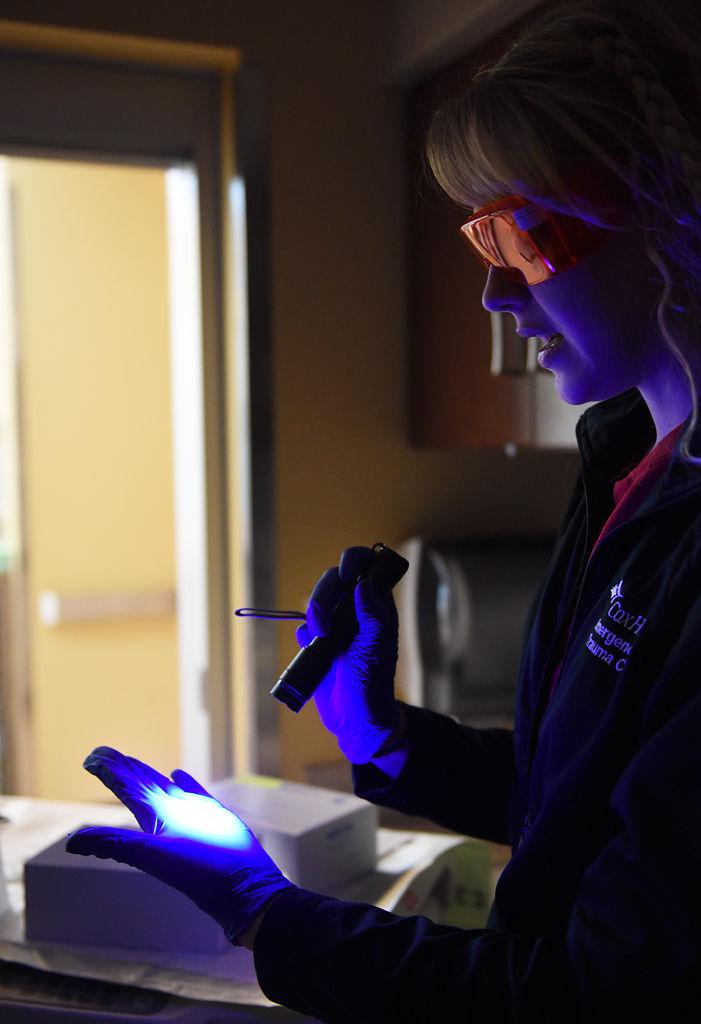 Other hospitals train nurses from all departments to perform sexual assault exams on call, not just ER nurses, which they hope will lessen the impact of the inevitable turnover in nursing. Dawn Day at Mercy Hospital Springfield, Victoria Ross, sexual assault nurse examination coordinator at Cox Medical Center South, and Natalie Maupin, Forensic Program Coordinator at Mosaic Life Care in St. Joseph, all see merit in this approach.
Green said that working with patients who have been through a traumatic event can contribute to burnout among sexual assault nurse examiners — what is known as compassion fatigue or vicarious trauma.
"I think people underestimate what it will actually be like to be working one-on-one for hours on end with a person who's coming straight from something so traumatic," Green said. "People hear about the field and they think oh, forensic nursing ... it's like CSI and it'll be cool to do. But I don't think that they fully understand how incredibly emotional this position is and this kind of work is."
Ross, who started as an ER nurse and has been trained to perform sexual assault forensic exams for two years, said she appreciates that she is able to give one-on-one attention to patients during the exam.
"You're just really running, running, running, running, you're swamped all the time especially in the ER. You don't get to spend as much time with patients as you'd like to," she said of her job when she's working a regular ER shift.
But working as a sexual assault nurse is different. "It's nothing big or fancy — I just love it so much, being able to help the patients. I've been privileged to see how everything went and to be able to see them heal," she said. "Oh goodness … You feel like family by the time you get done."
Amber Campbell, Emma Beyer, Renee Hickman, Lindsey Fafoglia and Jessica Dennis contributed to this report.