Two individuals were injured in separate incidents Monday night in Columbia after being struck by cars while protesting the death of George Floyd.
Floyd's death has inspired dozens of nationwide protests against police brutality in the past week.
About 40 people gathered Monday evening in downtown Columbia in an effort to block the intersection of Broadway and Providence Road.
One of the protesters hit by a car suffered a leg injury, while the other was seen walking after the incident. Protestors had blocked the same intersection Sunday night.
At times, individuals moved into the intersection and surrounded cars. KBIA reporters noted that bricks and rocks were thrown into the street in an effort to disrupt the flow of traffic.
After walking around downtown, the group moved on to the area in front of the police department on Walnut Street downtown and made an effort to block that street. By 10:30 p.m., about 40 to 50 protesters blocked the ramp to the police headquarters. Police observed and worked with some of those leading the protesters to de-escalate the situation.
The protesters, which included more than 100 by 11 p.m., began marching back around downtown and back to Broadway and Providence. 
Just after midnight, KOMU reported a window at Walgreens at the corner of Broadway and Providence was broken. Columbia Police responded to the scene.
KOMU tweeted that both the Walmart at Conley and the Lowe's had blocked their doors with pallets of products and equipment.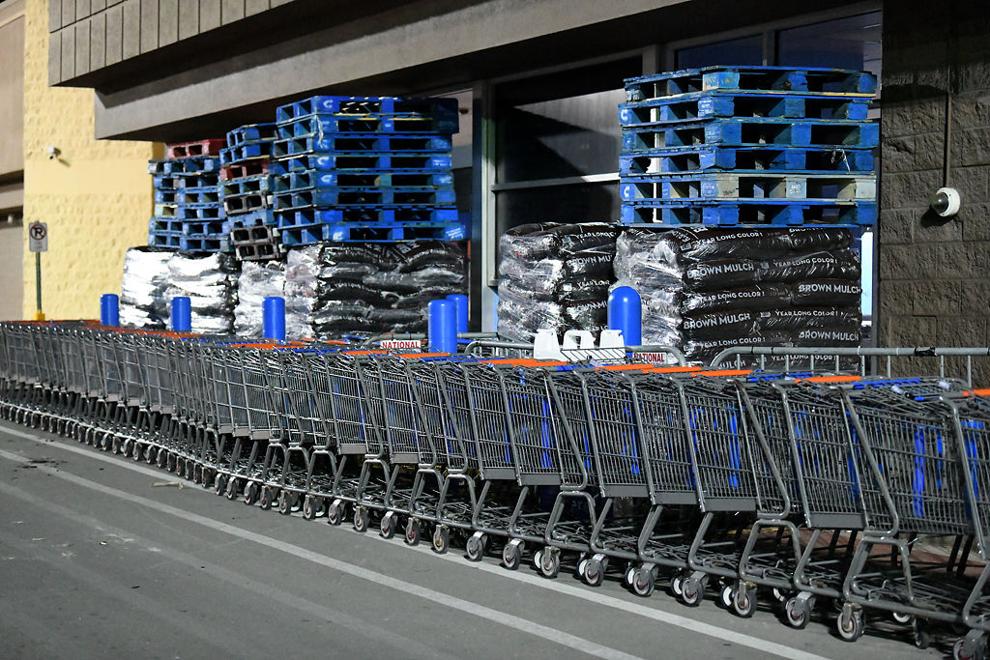 Jefferson City protests
In Jefferson City, hundreds gathered in the shade under the Missouri statehouse dome Monday evening to protest the death of Floyd at the hands of Minneapolis police. The rally began with a moment of silence, and then rally organizers began leading the crowd in various chants.
The sounds of the protestors chanting, "Justice for who? Justice for Floyd," and, "No justice, no peace," could be heard from blocks away. The majority of protesters were wearing masks and could be seen holding homemade Black Lives Matter signs.
About 30 minutes into the rally, police officers in riot gear and National Guard members surrounded the capitol. Another 20 officers stood at the back of the crowd. Various speakers addressed the officers, but both protesters and officers remained peaceful throughout the hourslong rally.
Larry Shelton drove in from St. Louis to join the rally. He said he has been fighting against racism and poverty for over 20 years.
"I am 60 years old, and I am tired," he said. "If we do not stand together as one, we will be divided."
Various people could be seen offering masks, water bottles and snacks to the crowd. The organizers also offered up the megaphone to black protesters in the crowd, offering them a safe space to speak and share their stories if they chose.
Eryca Neville, from Columbia, gave an impassioned speech to the crowd.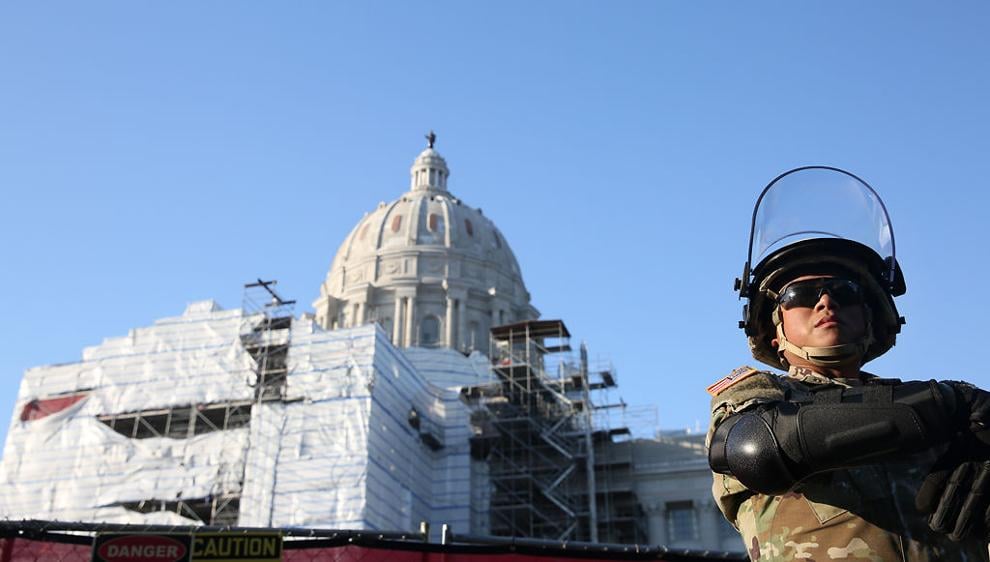 "What we demand is accountability," she said.
Neville believes education is activism and was inspired to join the protest Monday to advocate for the future of black children.
"We are here because black lives matter, and this happens to me and my people every single day," she said.
Jim Bryan, a retired United Methodist pastor, was also inspired to join the rally. Bryan said he believes religion and activism are the same thing and was there in honor of Floyd, whom he called his neighbor under God.
"We have seen a horrible tragedy: the murder of an unarmed black man," Bryan said. "It's cruel, it's evil. I am sworn to protect against evil in my faith."
The president of the Missouri chapter of the NAACP, Nimrod Chapel Jr., attended the protest and also addressed the crowd.
"If we don't stand for dignity, we do not stand a chance," he said.
Chapel Jr. said that the NAACP is filing lawsuits against voter suppression and pushing for statewide leadership change in November.
"Missouri has a number of injustices that have not been addressed," he said. "Time is up."
Protesters later moved a few blocks away to do an "I can't breathe" demonstration at the intersection of Lafayette and Dunklin streets.
State leaders respond
Earlier Monday, Gov. Mike Parson said that while the death of Floyd is a tragedy, so are the riots occurring in Missouri and nationwide.
State buildings closed at 3 p.m. Monday in advance of two protests planned in Jefferson City.
During his news briefing Monday, Parson condemned the violence and riots when addressing the ongoing protests, saying it threatened peaceful protests and public safety.
Parson also said his administration will be working with black communities during this time.
Parson had a career in the Army and law enforcement before becoming governor. When asked if he believed that there is a systemic problem between African Americans and police, Parson said he doesn't like "pitting one against the other."
"I think 99% of law enforcement officers out there are at least doing their jobs," he said, "doing what they're supposed to be doing.
"Is there bad actors out there? Yes, there always have been in those careers, just like any other profession. Sometimes you'll get people who take advantage of an oath that they should have never taken advantage of, but that's up to us to clean it up."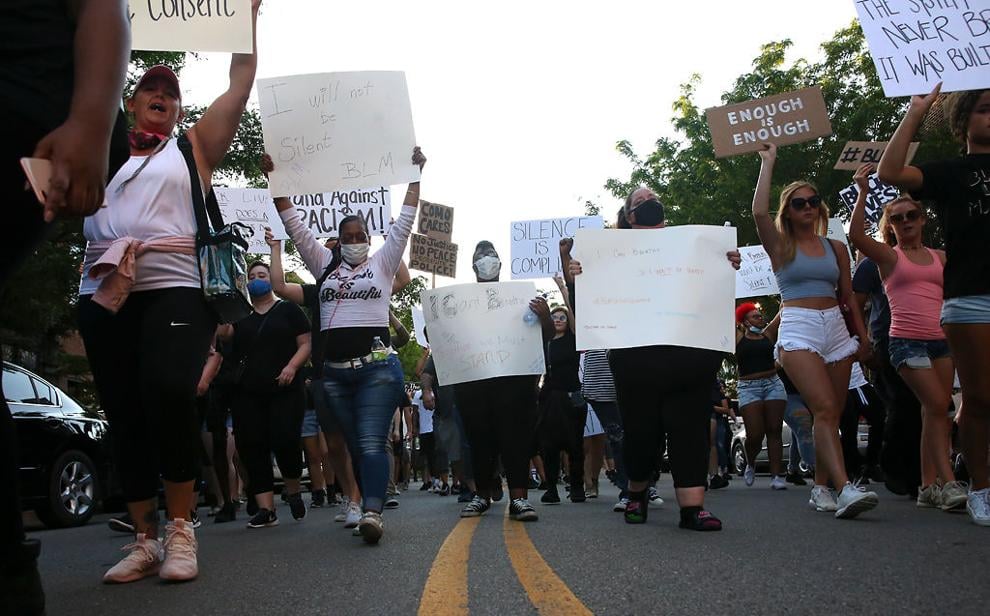 On Saturday, Parson signed an executive order declaring a state of emergency and ordered the deployment of the Missouri National Guard in response to protests around the state, which have included events in Ferguson, Columbia, Kansas City and St. Louis.
In a Facebook post, state Sen. Caleb Rowden, R-Columbia, called for justice for Floyd and committed to enacting change.
"Some advised against me speaking with any depth regarding this situation for fear of what it might mean to my political future," Rowden wrote. "But as I sit here tonight, I simply cannot be silent. Our country is broken."
Rowden went on to state that "our country needs something transformational. And if you're counting on government to be the source of that transformation, you will undoubtedly be left disappointed and angry."
State Rep. Kip Kendrick, D-Columbia, called the killing of Floyd a tragedy during an interview with the Missourian.
"The wounds of the past have never healed, and in many ways racism is more alive now that it has been, at least more on the surface than I've experienced as a white person in my life," Kendrick said. "It's all very tragic."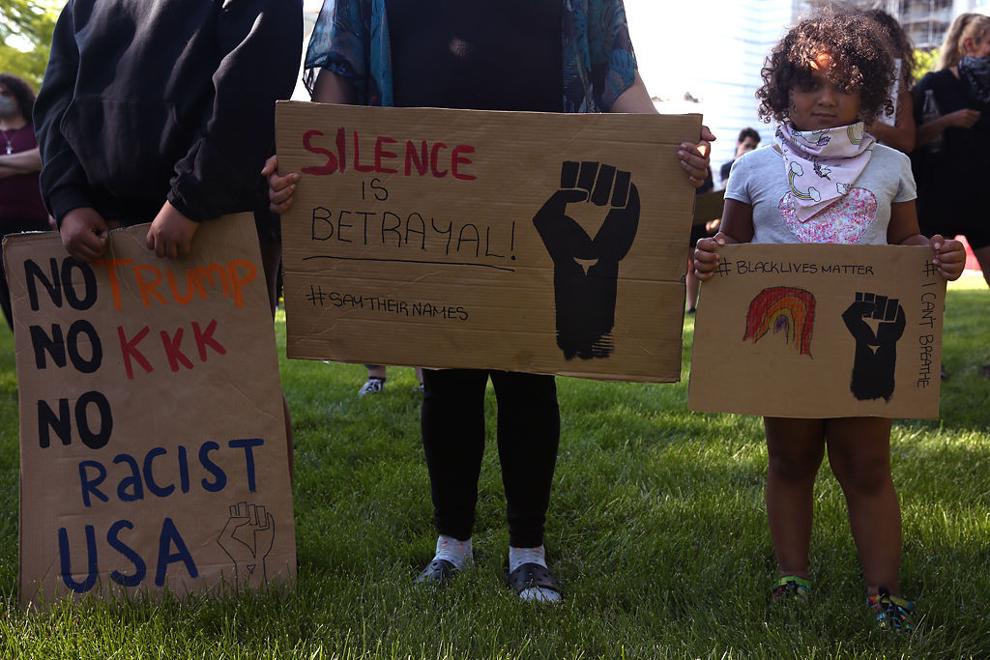 When asked what he'd say to protesters in Jefferson City, Parson responded, "You know what, if they want to come to Jeff City and protest and they do it in a lawful manner, they're fine to come here."