As the signup sheet for boys volleyball tryouts was posted at the end of gym class, Miles had a sinking feeling. It wasn't his athletic prowess the eighth grader doubted. It was the all too familiar sensation of being othered from his peers.
"The energy in that environment was not one where I was being respected," Miles said. "Even if it's not direct, you can tell if someone truly respects you and has empathy for you."
The other boys seemed to be getting consistent feedback from the coaches. He realized at the end of the day he had received very little.
"These are, like, the perfect people, you know, the perfect sports players," he said. "I don't look like that, so..."
Miles didn't make the team. He didn't know if it was because he wasn't good enough or if it was because he is a transgender boy. He said he knew some of the parents disapproved of him being on the team and wondered if the coaches saw him as too big of a liability.
"I don't think from their perspective that I'd be worth looking at," he said.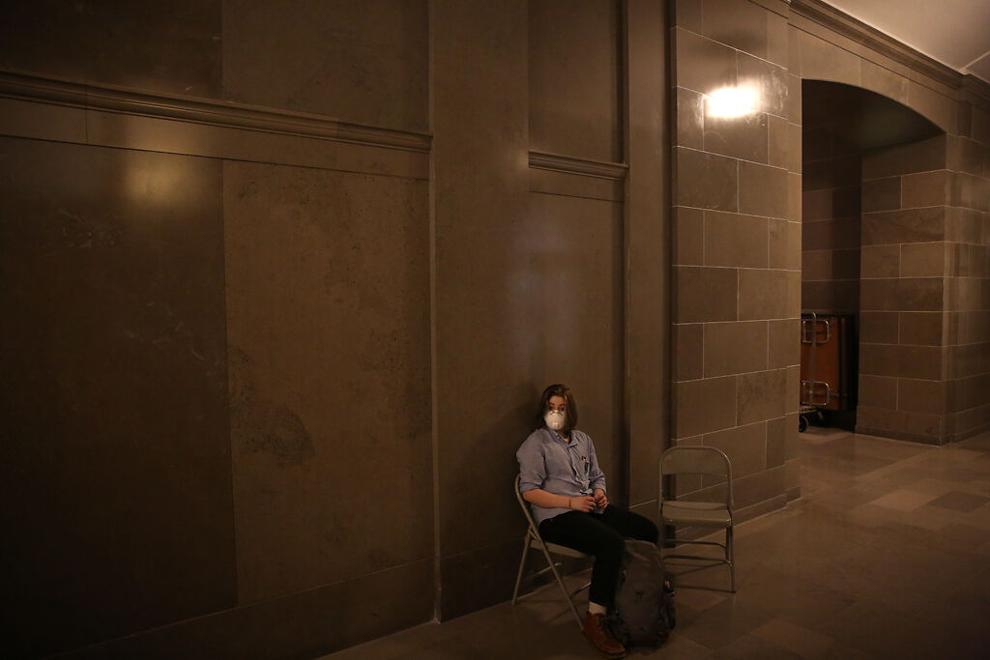 Miles is one of many transgender kids in America who have been forced to witness adults and elected officials grapple, debate and sometimes, for the sake of keeping the peace, ignore their trans identity.
Legislating childhood
For the second spring in a row, Miles and his mother, Danielle, have made the two-hour drive to Jefferson City from their St. Louis home multiple times.
States across the country have introduced anti-trans bills. At the start of the session, Missouri introduced nine bills and was second only to Texas with 12. Many of these bills seek to control transition-related medical care for youths by outright denying it and in some cases criminalizing parents if they seek it for their trans child. Other bills require trans kids who want to be athletes to participate in sports according to their gender assigned at birth.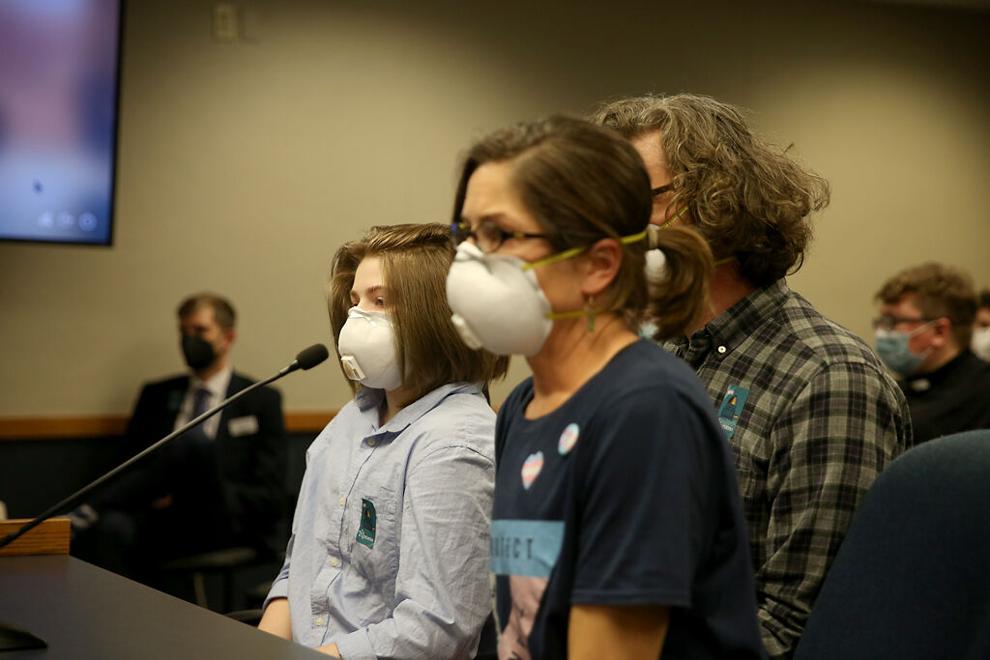 "The thing is, I'm used to it by now," he said, "which isn't great."
Miles said he testifies for younger trans kids in the hopes that they won't have to hear and fight the same rhetoric he has come up against.
"I'm obligated to be here," he said. "It's one of those things where you can't think about whether or not it's gonna be good for you."
With nationwide coverage of the legislation, transgender kids are once again the topic of debate across the country. Social media has become inundated with videos of trans people of all ages testifying in front of lawmakers in state houses around the country. Though the laws in Missouri are unlikely to reach Gov. Mike Parson's desk in 2021, parents and doctors say they are already seeing the impact that the dehumanizing rhetoric has caused.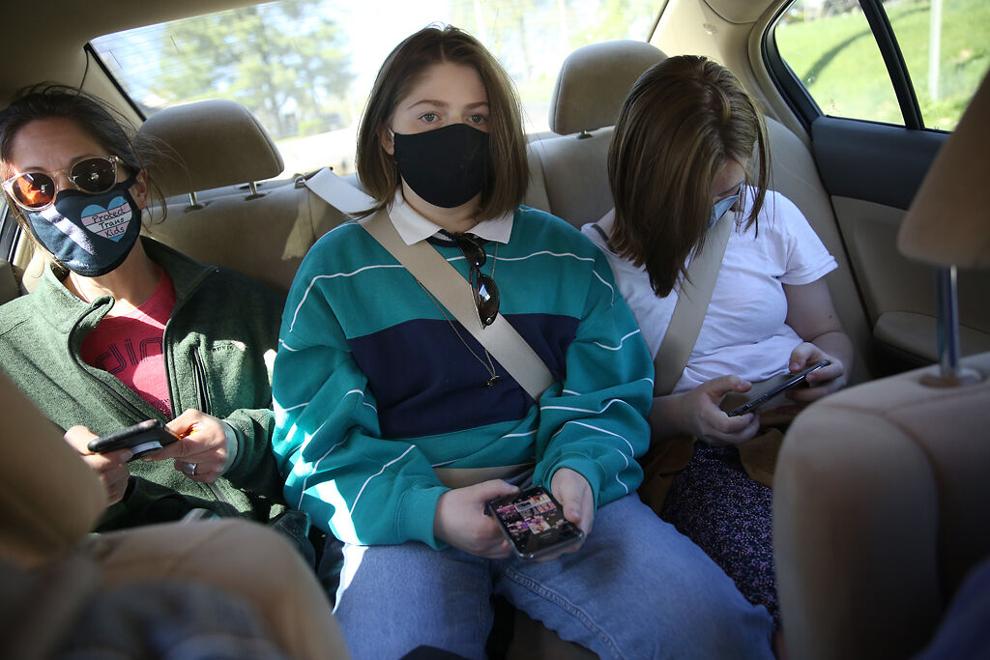 Miles said he is not surprised that transgender people are once again in the eye of the culture war hurricane, "(it's) kind of obvious, you know. Trans people aren't the most respected."
Protecting Women's Sports
The national trend of discriminatory legislation has been on the rise since 2015. President Joe Biden signed an executive order earlier this year to reverse his predecessor's ban on transgender people serving in the military.
Like the trans panic around bathroom bills, Republican lawmakers in states with a conservative majority began to invoke the need for protection. The three-word mantra, "save girls' sports," is a common thread that quickly surfaced when searching all the state databases for 2021 anti-trans legislation. It was used in most bills as either the title or was included in the language.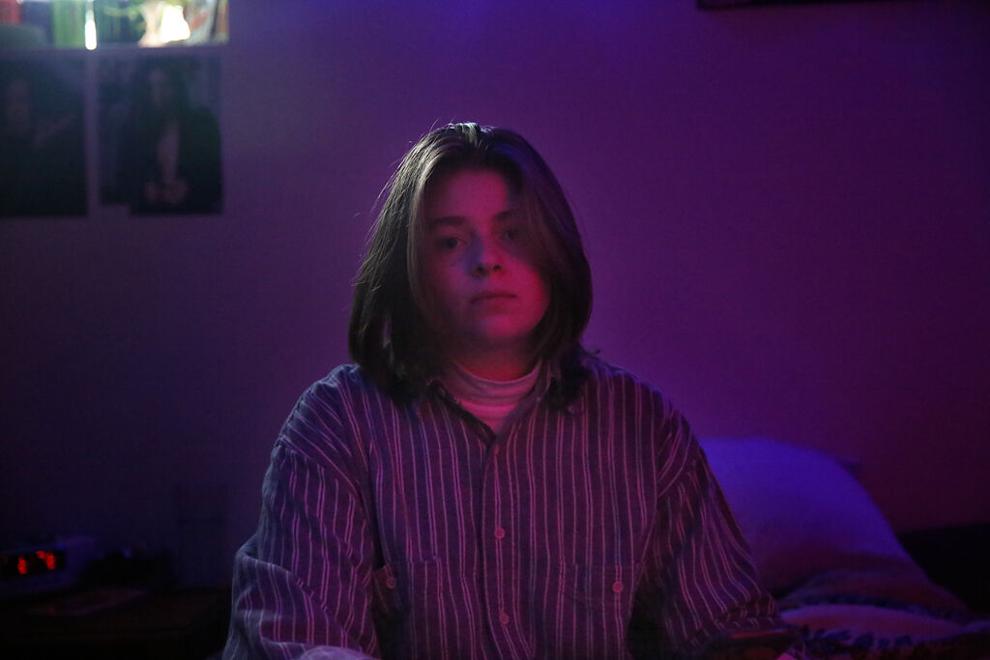 Rapinoe said in a New York Times opinion article in March: "As a woman who has played sports my whole life, I know that the threats to women's and girls' sports are lack of funding, resources and media coverage; sexual harassment; and unequal pay."
Patrick Sasser is a coach at Rock Bridge High School and father to a transgender daughter, Oliver. The Columbia dad said in his 14-year-long career coaching boys and girls track, he has not seen trans girls and women as the individuals who threaten the integrity of women's sports.
"If you want to protect the sanctity of women's sports, let's get predatory coaches out of sport, let's have that be our focus," Sasser said. "That is way more of an epidemic and a problem than having trans people competing in sports."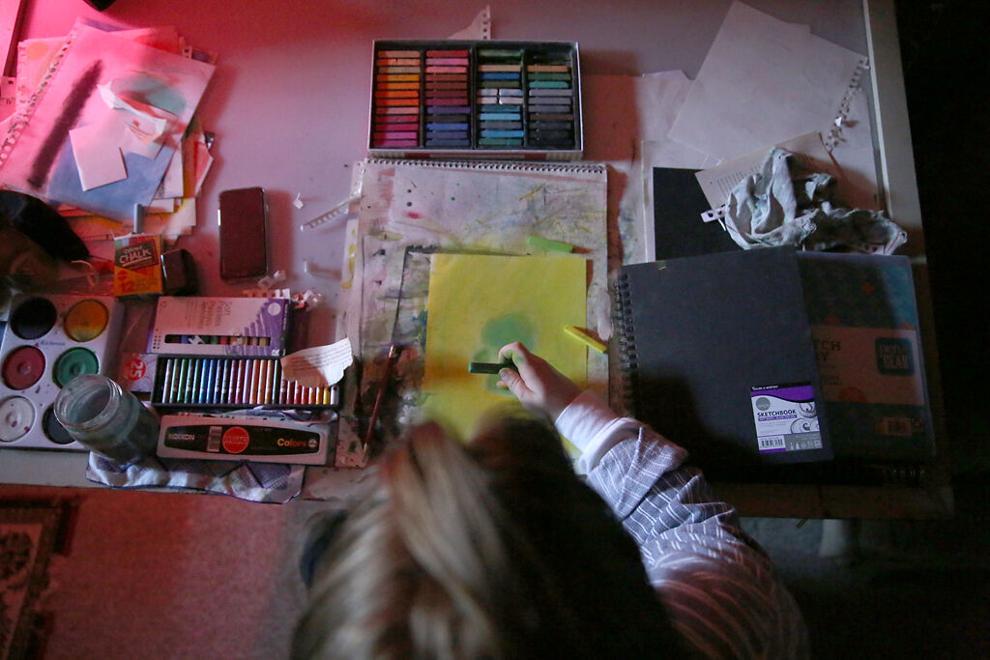 Despite the prevalence of the many anti-transgender bills appearing in state houses nationally, polls suggest legislation targeting trans people is deeply unpopular among all political identities. According to a new NPR/PBS NewsHour/Marist poll, only 25% of Democrats, 29% of Republicans and 28% of Independents said they support legislation prohibiting trans athletes from joining sports teams that match their gender identity.
A question of power
Though the legislation impacts all trans people, the primary debate nationwide centers around the fear that female transgender athletes have an inherent competitive advantage over cisgender women.
"Higher levels of the male hormone testosterone are associated with better performance only in a very small number of athletic disciplines — 400 meters, 800 meters, hammer throw, pole vault," the researcher said. "And it certainly does not explain the whole 10% difference."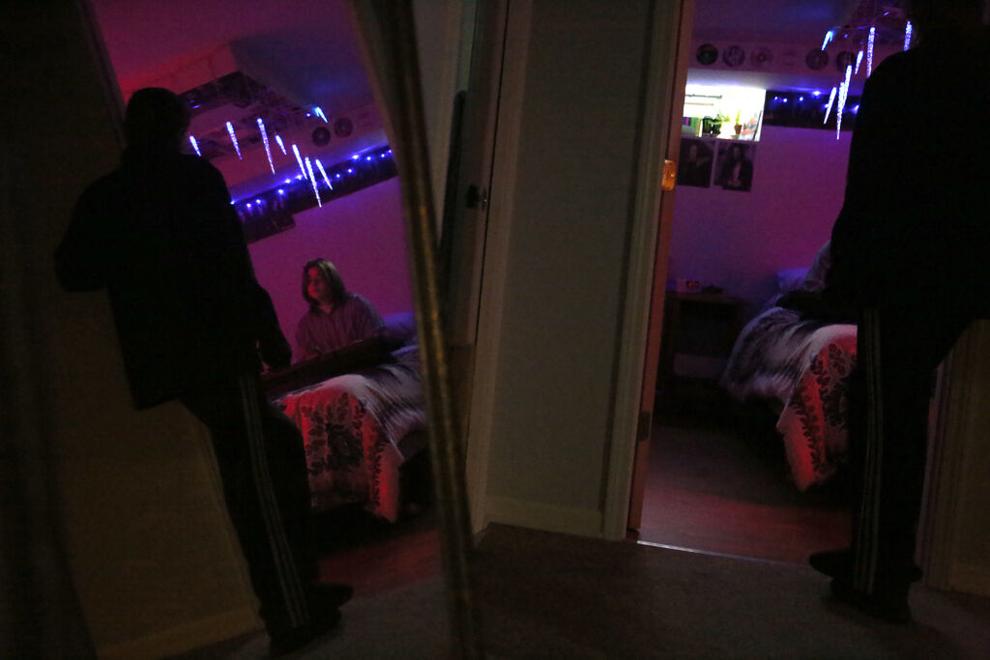 Vilain said any advantage a transgender athlete might have would be comparable to the standard deviation seen across all athletes.
"It's not a question of biology, it's a question of work ethic and commitment," said Nicky Taghert, currently a goalie for the DePaul University women's club soccer team.
The Missouri State High School Activities Association has policies already in place meant to eliminate any possible advantages associated with testosterone. According to the organization's handbook, transgender girls must wait "until one calendar year of documented medical/hormone treatment and/or suppression is completed." MSHSAA requires extensive medical documentation and parental approval before a transgender girl can begin competing with other girls.
These policies have led advocates and elected officials alike to question why the state government would need to get involved.
Taghert was the first student athlete to go through MSHSAA's process for transgender athletes. She said when she began to live openly as a transgender woman in the winter of 2018, her junior year at Clayton High School, she wasn't sure if there was a policy in place for athletes like her.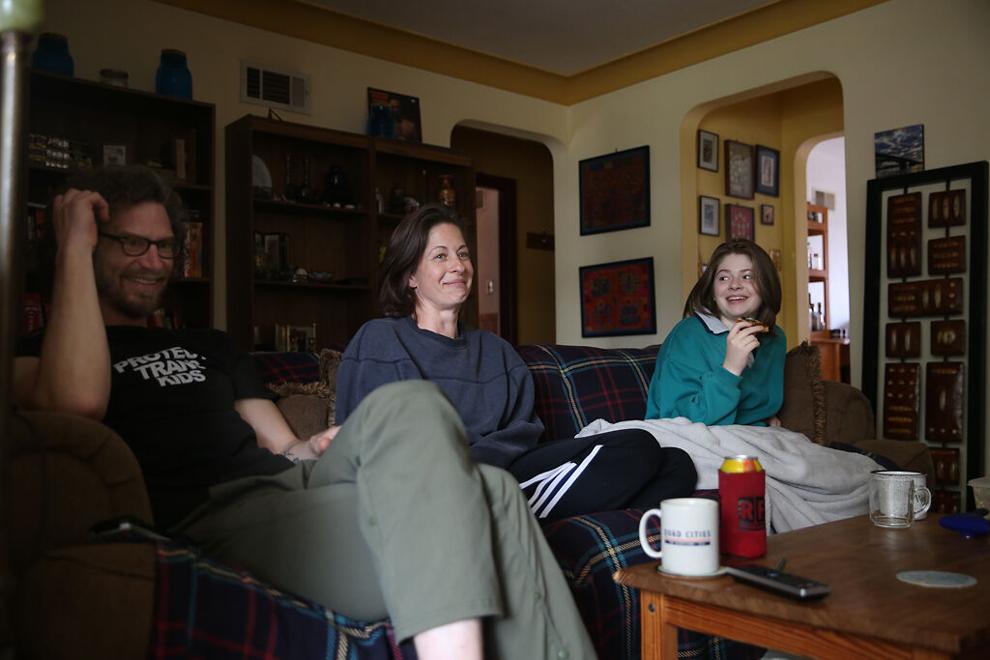 The process did exist but no one had gone through it before. Taghert said the process meant a lot of legwork for her family as they worked alongside MSHSAA officials and school administrators to ensure all the necessary requirements were met. She said the steps required for her to play soccer as a woman were arduous and anxiety-inducing but worth it.
The nineteen-year-old said she feels like her experience is the prime example of what that competitive advantage would look like.
"I've had to deal with many talks about competitive advantage," she said. "From my personal experience, the one year is unnecessary, but I do acknowledge the fear of transitioning for a competitive advantage or for purely athletic reasons."
Taghert said bills restricting the athletic opportunities of transgender girls are dangerous, in part because of the precedent they could establish.
"I'm a poli-sci major, so I look at things in [terms of] power," she said. "These bills are a question of power."
She said that by allowing trans folks to be treated differently it could "justify further action down the road for maybe not just trans people [but] maybe queer people in general or other minorities, to be restricted from certain activities on very loose unproven scientific grounds."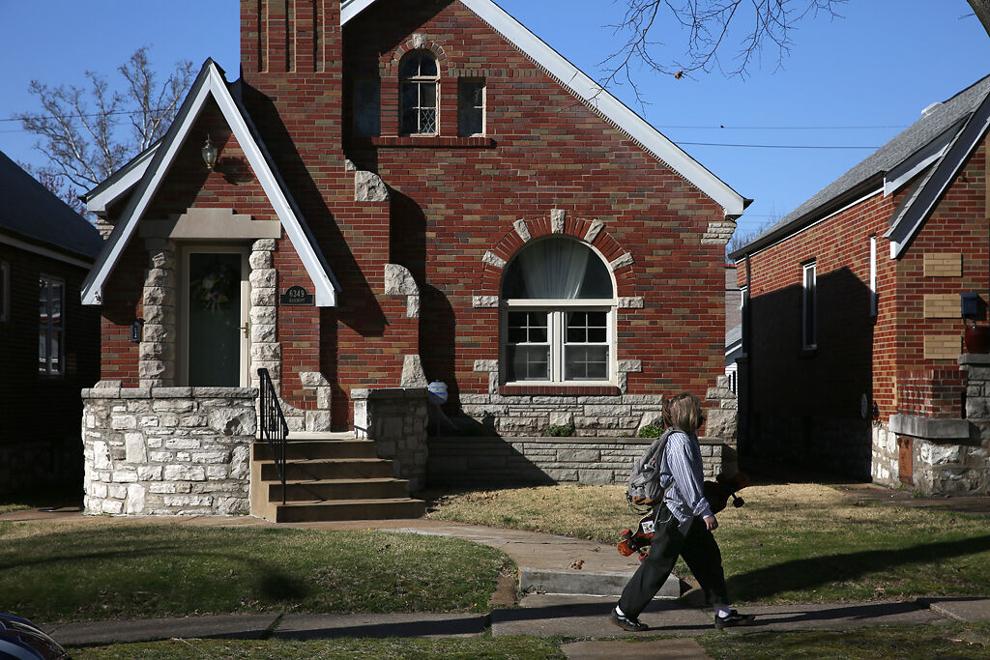 Catcher in the Rye
Like Taghert, at one point Oliver Sasser loved being her soccer team's goalie. On and off the field, the now 10-year-old embodied the competitive, compassionate spirit of her favorite coach, her dad. She cheered for the other players and was the only one to keep score which, her mother Katherine Sasser said, is how they knew they were a winning team.
At the start of the 2018 season, the pair arrived on the field. Some changes had been made. This year, the once co-ed team was split into a boys and girls teams. Someone had made the decision that Oliver should be put on the boys team. As the then 7-year-old understood that she wasn't on the same team as her friends, her mom said she watched as Oliver "visibly folded up."
Katherine Sasser said Oliver made the final decision to leave the soccer field after she said: "Let's just go home Mom. I know I don't belong here."
"My daughter simply wanted to show up as herself to participate in something she enjoyed with a community she loved. She was robbed of that opportunity when she was treated differently. Will you take away the same opportunity from trans youth across our state?"
These very scenes are a driving force in Miles's advocacy, he said he wants young transgender kids to not have to experience the rejection and isolation he has sometimes felt.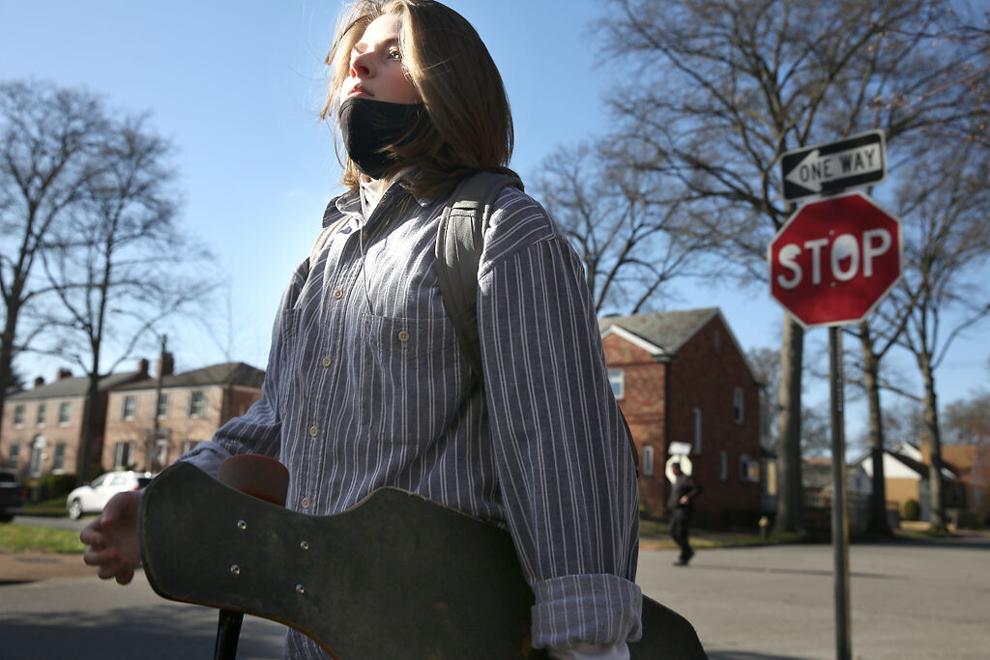 Before the pandemic, Miles and his parents were involved in Transparent, which is a St. Louis-based group for transgender kids and their families. Miles said when he spends time with young trans kids, he reveres the way they move through their lives untethered by the full weight of a world where their very existence is being legislated.
"I know a lot of young good trans kids who are going to have to go through the same thing as me, which [for me], is stressful thinking about," Miles said.
Over the summer, Miles spent a few days babysitting a family with an eight-year-old trans boy. Miles said as he watched the boy play with his sisters and friends—all of whom appeared to see the child as the little boy he identified as—Miles began to dread what the next few years might bring for his young friend as he enters puberty.
Miles wants to freeze those moments of uninhibited joy he sees in the youngest members of Transparent. He wants to act as a safety net to catch his young friends from experiencing the transphobia he has experienced.
One way Miles acts as that safety net is how he presents his transness when he is testifying. He said he feels a pressure to demonstrate his identity through a prism cis people will find easy to digest.
"I always have to represent every trans person, I always have to do all this stuff just for other people," Miles said. "For other people's comfortability, you know, I have to appear in a way just for them to be kind of comfortable."