ROCHEPORT — With dirt caked into her jeans, Lysa Holmes grabbed another bag full of sand and tied it shut. As she worked, other volunteers carried the newly tied sandbags away, walking past a flooded basketball court and picnic area.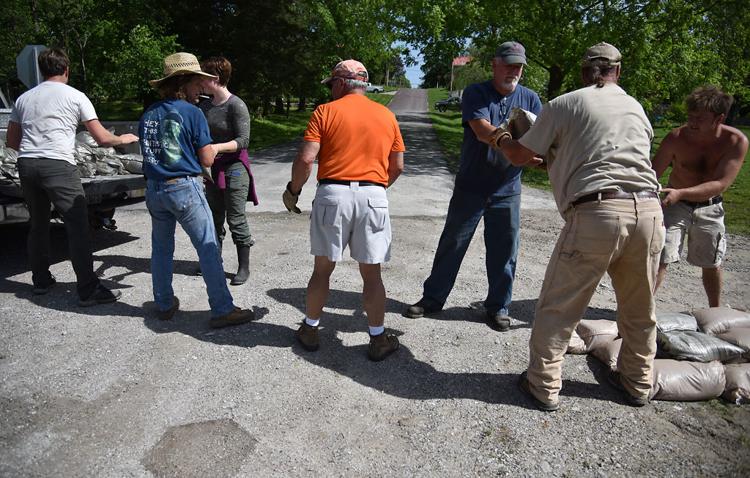 "I have to wear a plastic ankle brace, and I knew I couldn't shovel or move the bags, but I've tied quite a few," Holmes said with a laugh.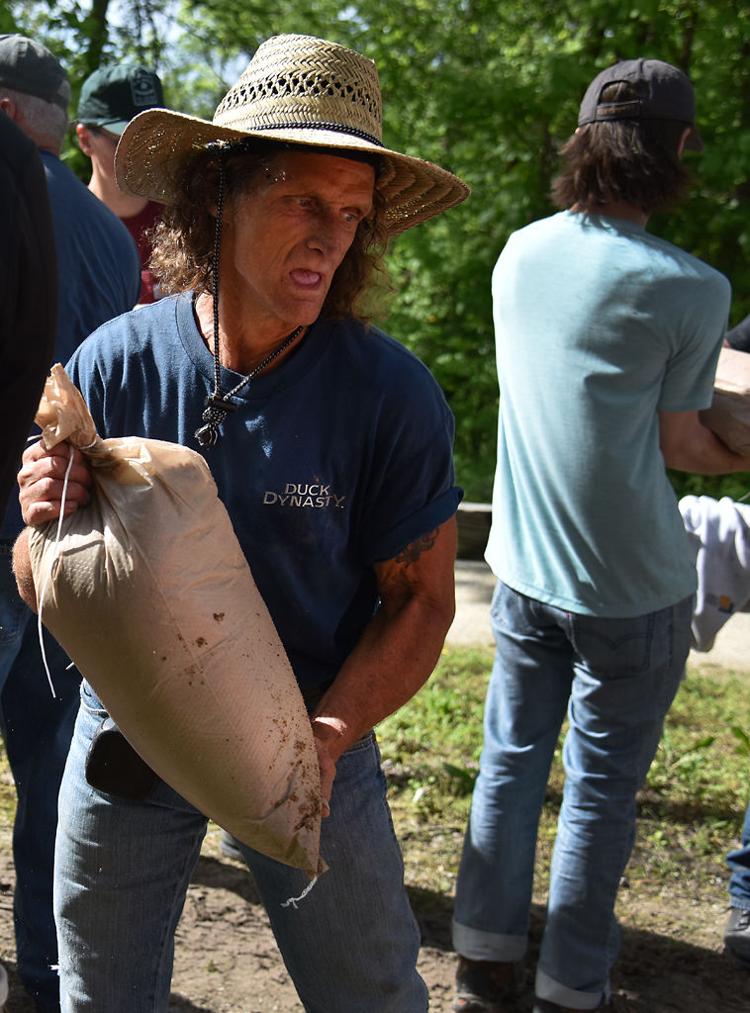 She said she had never tied bags before, but as a 14-year resident of the area, she had plenty of reasons to help fight a flood.
"That's my favorite little restaurant down there," Holmes said, nodding to the town's iconic Meriwether Café on First Street as she tied a new bag. "I don't want it flooded."
Holmes was among at least 50 volunteers on hand Wednesday building barricades of sandbags to slow the rising floodwater edging the town. Rocheport Alderman Conrad Yates said the town is expecting its fifth-highest flood level ever within the next 24 hours.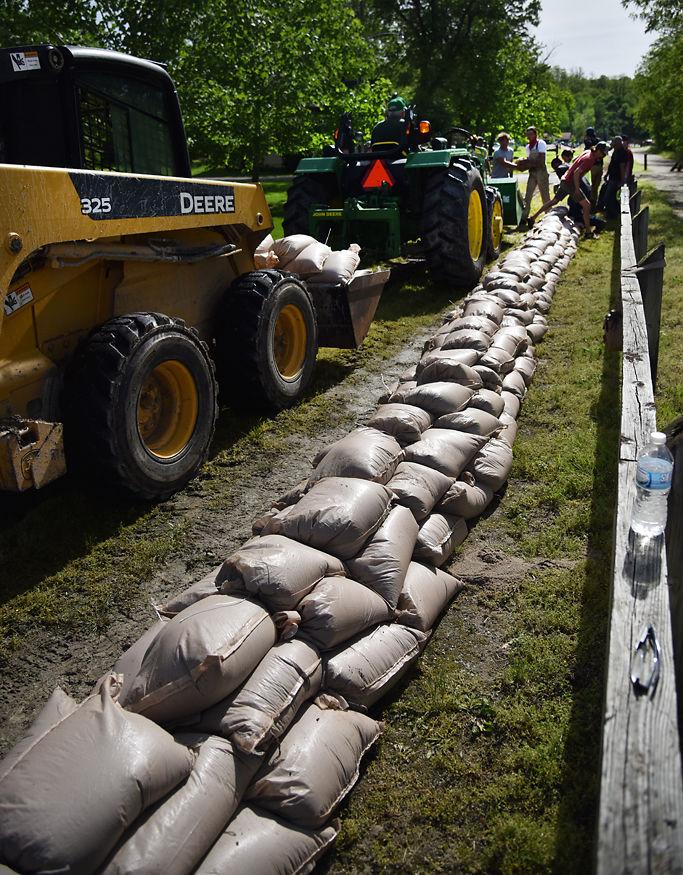 "It really is historic," Holmes said. "There have been other times we've sandbagged, but '93 is the last time it was this bad."
The efforts in Rocheport reflect a statewide push to combat continued flooding in Missouri. On Tuesday, Gov. Mike Parson declared a state of emergency with the expectation that river levels will rise again this weekend.
Adam Pulley, communications manager for the Missouri Department of Transportation, said the key concerns are places like Rocheport, Boonville and Hermann along the Missouri River.
"We just strongly encourage everyone to not go into any standing water, stay in the know as much as you can and drive safe as we get more rain," Pulley said.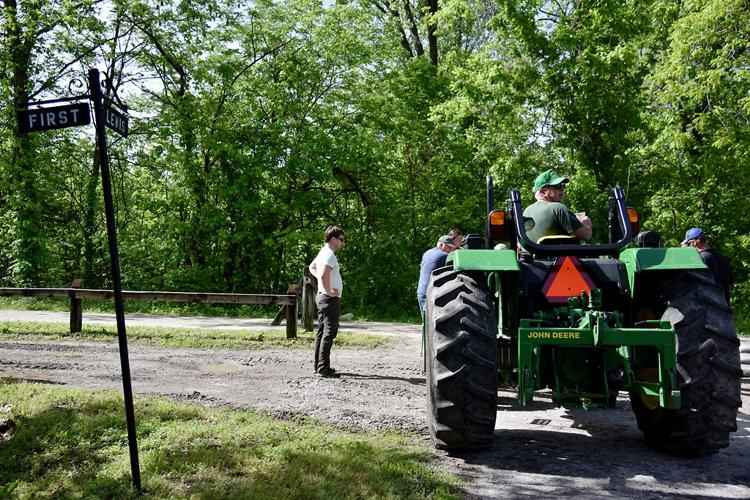 The Missouri River is expected to crest Friday morning in Boonville and Jefferson City, according to the National Weather Service.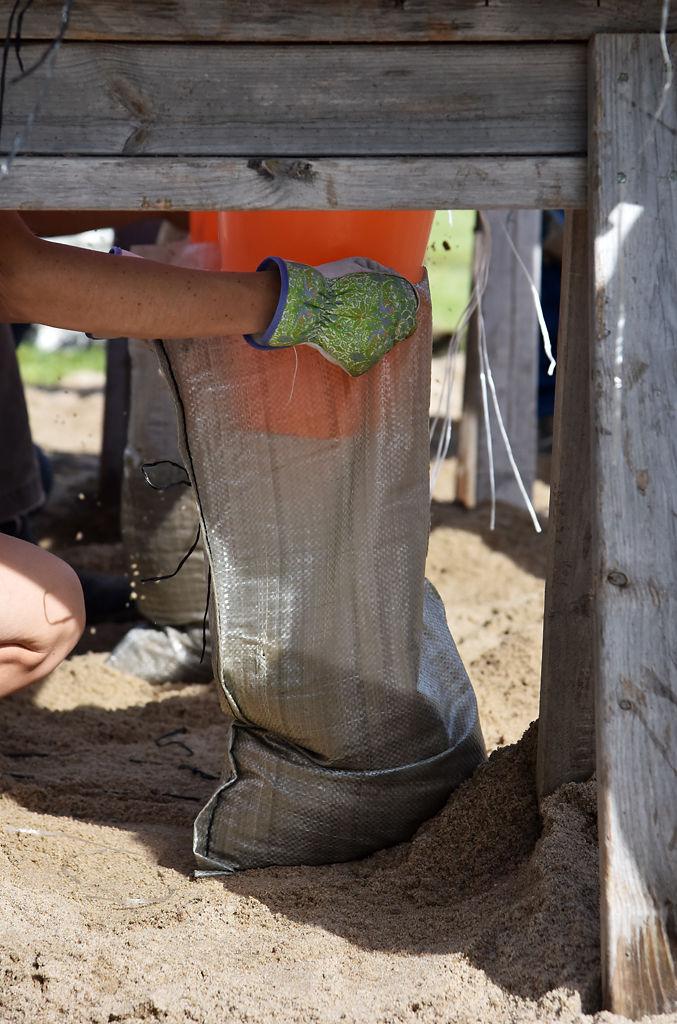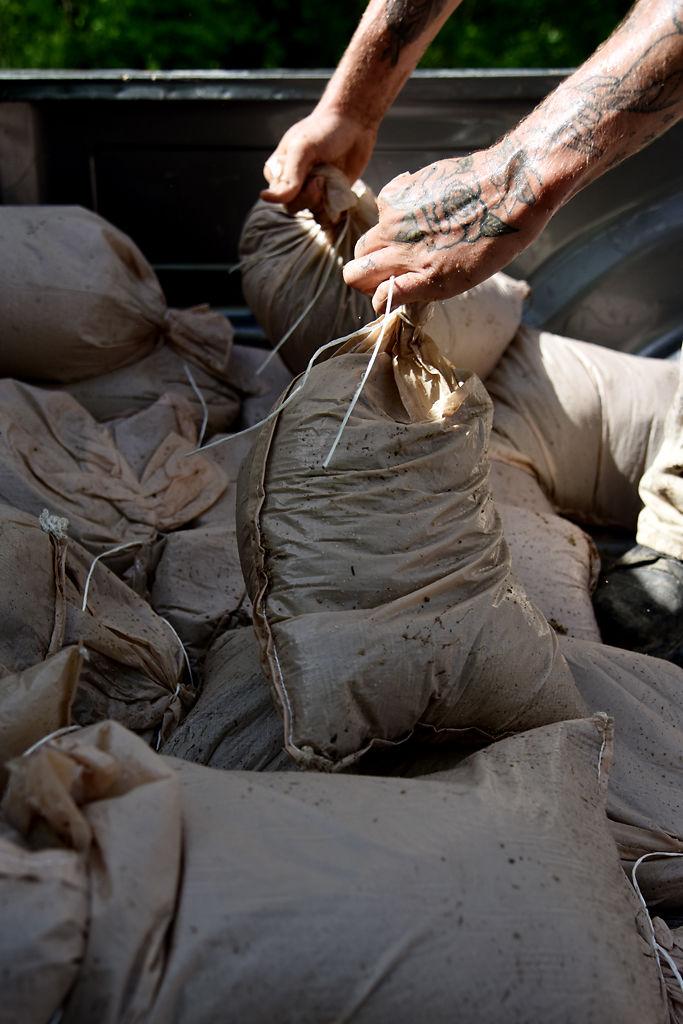 Over 55 miles of the Katy Trail from Mokane to Rocheport have already been temporarily closed because of flooding.
"We anticipate that it'll top the Katy Trail down here as well," Yates said during a brief break from the sandbagging operation.
Volunteers came from across the state to pitch in Wednesday. Linda Johnson said she was prompted by her daughter after she saw a notice on Facebook about the effort.
"I said, 'I don't know how much help I'll be, but I could probably tie bags or something. Let's go!," said Johnson, who came from Lee's Summit on Wednesday morning.
Severe weather continued Wednesday night with widespread tornado watches and warnings and a confirmed tornado spotted near Hallsville at 9:43 p.m. Hail up to an inch in diameter was also observed in the area.Holmes said the widespread care for the community in Rocheport is what has helped it survive for so long.
"My husband said a little while ago, 'If the whole world were like this, wouldn't we all be better off?'," Holmes said.