In Week 3 of the high school season, football's coming to Columbia.
Battle and Rock Bridge clash in the first all-Columbia matchup of the year, Hickman hosts Jefferson City and Tolton tries to turn the tables against St. Francis Borgia. It's all happening tonight.
Let's dive into your weekly Friday Night Fever preview, filled with stories from KOMU and the Columbia Missourian:
Feature of the Week: Conyers getting Hallsville rolling after six distinguished years at Battle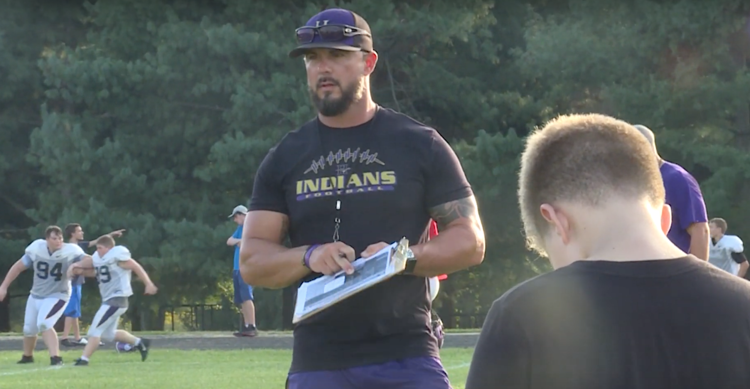 Watching hours of old game film was one of the first tasks Justin Conyers started on when he was hired as the new Hallsville football coach. Coming into the season with high goals and an offensive system that requires high-level athleticism, Conyers scoured the tape to see what he was working with at his new school. He disregarded last year's positions and starters and started from scratch, envisioning what each player would look like within his system.
Conyers was the head coach of Battle at the school's inception in 2013. After bringing eye-popping success, including winning the class 5 state championship in 2014, Conyers made the decision to leave Battle to be closer to his family. As a class 2 school, Hallsville comes with a unique set of challenges...
For the full story, click here.
Game of the Week: Jefferson City (1-1) vs. Hickman (1-1)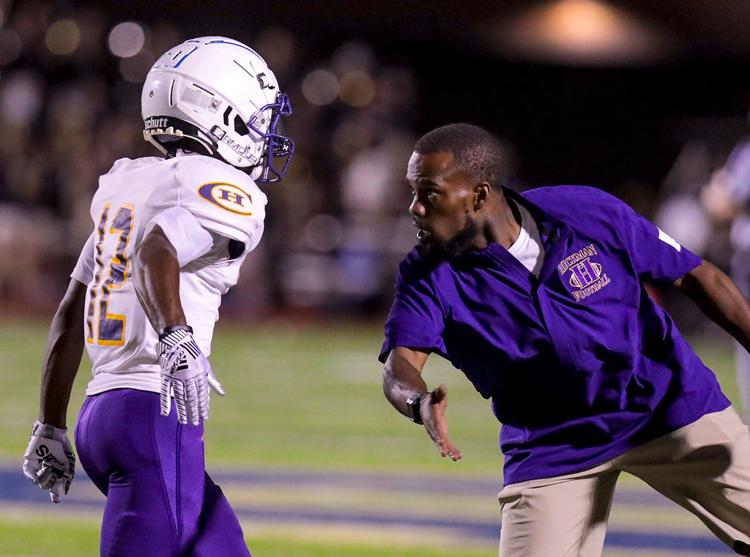 What to watch for: Typically we would mention a player, coach or scheme here, but for this game, keep your eyes on the character of both teams. Jefferson City has built a bond with its community by cleaning up after the tornado this summer. On the Hickman sideline, head coach Cedric Alvis has made it a priority to build not only a team, but a family. Check out how close-knit each team is on and off the field throughout the game.
Key players: Jefferson City quarterback Cole Gresham leads a speedy group of skill position players that is supported by a typically-strong offensive line. Hickman's offense has struggled so far this season and will need an across-the-board increase in production to get a victory in a rivalry matchup.
For the full preview, click here.
Battle (1-1) vs. Rock Bridge (0-2)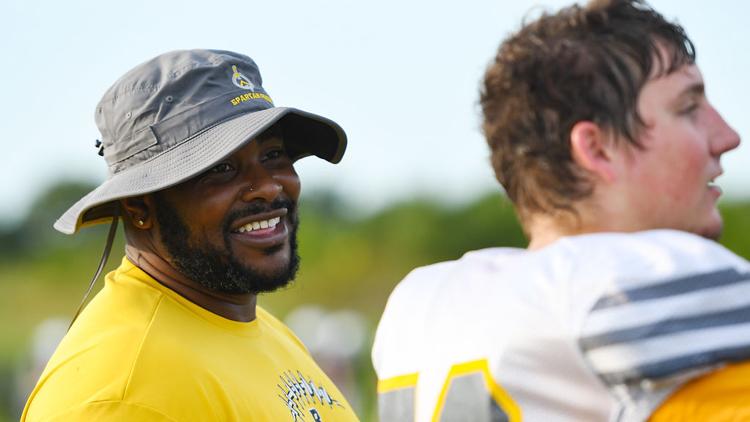 What to watch for: The first intra-Columbia matchup of the season pits the Bruins against the Spartans at Rock Bridge High School. The Bruins have started the season slow with two losses against arguably two of the best teams in the state, but their offense may be able to find its feet against Battle's occasionally lackluster defense.
On the flip side, the Spartans will have to pay special attention to Rock Bridge's talented defensive core, something that's been on coach Atiyyah Ellison's mind this week.
Key players: Rock Bridge defenders Jalen Logan-Redding and Will Norris have both announced their commitments to Mizzou and make up a key part of the Bruins' formidable defense. Senior running back Darren Jordan returns for Battle after rushing for 154 yards in Week 1 but missing last week's game.
For the full Battle preview, click here.
For the full Rock Bridge preview, click here.
Blair Oaks (2-0) vs. Boonville (2-0)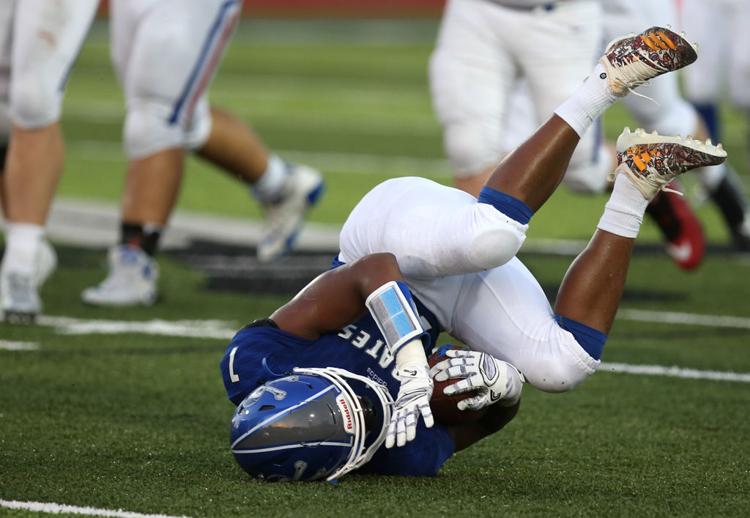 What to watch for: Two undefeated powers battle in Boonville. The Pirates have two impressive wins to start the season, but the Falcons haven't lost since 2017 and are undefeated in the regular season since 2014. Blair Oaks hits the road for the first time this year, meaning Boonville fans will be out in full force in the hopes that the Pirates can end the impressive streak.
Key players: Freshman Dylan Hair is Blair Oaks' new starting quarterback, taking the helm from his older brother Nolan. He'll face plenty of pressure in this road test. Boonville head coach Greg Hough has developed a plan to counteract the Falcons' pass rush: senior quarterback Nick Ferrari will likely be throwing shorter, quicker passes. Will a modified system be enough?
For the full preview, click here.
St. Francis Borgia (1-1) vs. Tolton (0-2)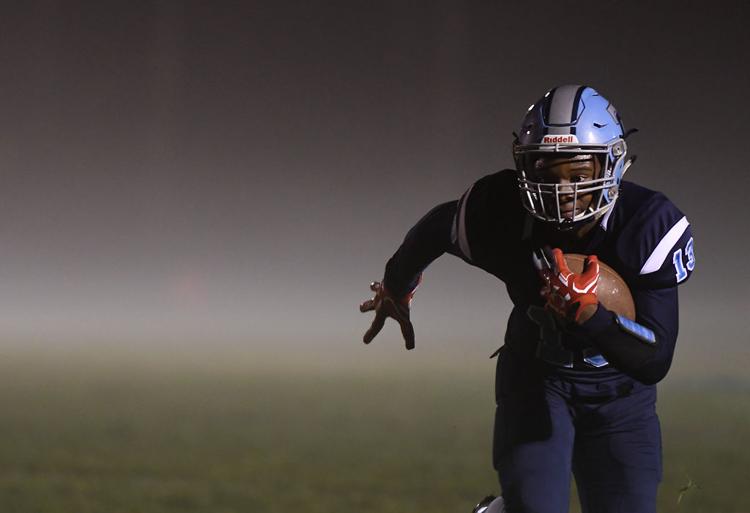 What to watch for: It's been a difficult start to the season for Tolton, which has been outscored 101-12 in its first two games. The Trailblazers have their first home game of the season tonight, however, which they hope will give them an edge over St. Francis Borgia. The Knights are coming off a narrow loss from last week after a dominant first victory and are something of an unknown as they arrive in Columbia.
Key players: Junior receiver and defensive back C.J. Campbell has led the way for the Trailblazers so far this season. Tolton will likely continue to rely on him heavily against the Knights. St. Francis Borgia struggled in the special teams department last week, botching an extra point and potential game-winning field goal attempt. If the game stays close, that could be a factor.
For the full preview, click here.
With three games being played in Columbia and plenty of others in the surrounding area, Week 3 is the perfect time to go and watch some high school football (and, maybe, mention this newsletter to people). Regardless of how you enjoy tonight's action, we'll catch you tomorrow morning with our Friday Night Fever recap.