With Week 2 in the books, separation is starting to form between mid-Missouri's football teams. The second Friday of games produced some lopsided results, including our Game of the Week between Southern Boone and Fulton.
As always, we're bringing game recaps and highlights from the Columbia Missourian and KOMU straight to your inbox every Saturday morning.
Love what you're reading? Forward this email to a friend and encourage them to subscribe here.
To watch KOMU's entire Friday Night Fever highlight segment, click here.
Game of the Week: Southern Boone 48, Fulton 18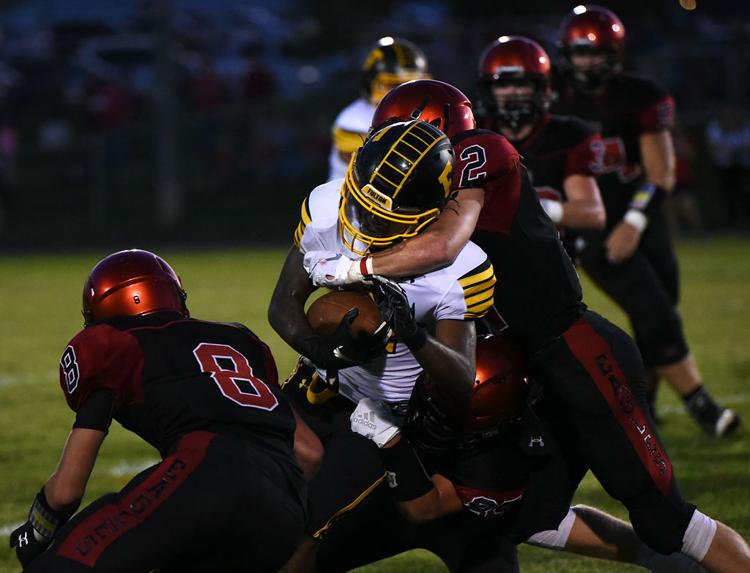 The Hurry-Up: Last week, Southern Boone's coaching staff lamented the Eagles' lack of ground game. This week, Southern Boone running back Tristan John scored five touchdowns thanks to stellar offensive line play and Fulton's focus on the Eagles' passing game.
Despite the score, a young Fulton team flashed potential in a second half offensive surge. Freshman wide receiver Courtland Simmons caught a 60-yard touchdown as the Hornets enjoyed some success through the air.
Up Next: Fulton (0-2) visits Kirksville (0-2) and Southern Boone (2-0) hosts Versaille (0-2).
For a full recap of the game, click here.
Battle 61, Smith-Cotton 21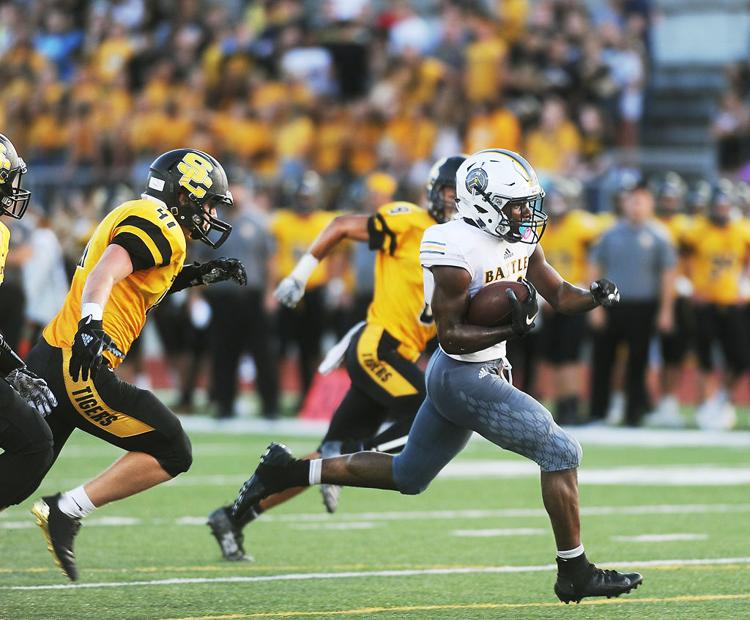 The Hurry-Up: One week removed from a demoralizing last-minute loss to SLUH, Battle rebounded in spectacular fashion against Smith-Cotton. Seven different players scored touchdowns in the first half for the Spartans as Battle returned to the locker room with a 48-0 lead.
Cameron Finley scored all three of Smith-Cotton's touchdowns in the second half but it was too little too late for the Tigers.
Up Next: Battle (1-1) makes the short trek to Rock Bridge (0-2) while Smith-Cotton (0-2) travels to Warrensburg (2-0).
For a full recap of the game, click here.
De Smet 50, Rock Bridge 7
The Hurry-Up: De Smet came out firing against the Bruins. A kickoff return for a touchdown on the opening play was called back for a penalty but the Spartans' offense had no trouble dealing Rock Bridge its worst defeat since 2015 -- De Smet scored on all but two drives.
Rock Bridge defensive back Peyton Messer's second-half scoop and score provided the Bruins' only points.
Up Next: Rock Bridge (0-2) hosts Battle (1-1) and De Smet (2-0) hosts SLUH (1-1).
For a full recap of the game, click here.
Helias 24, Hickman 0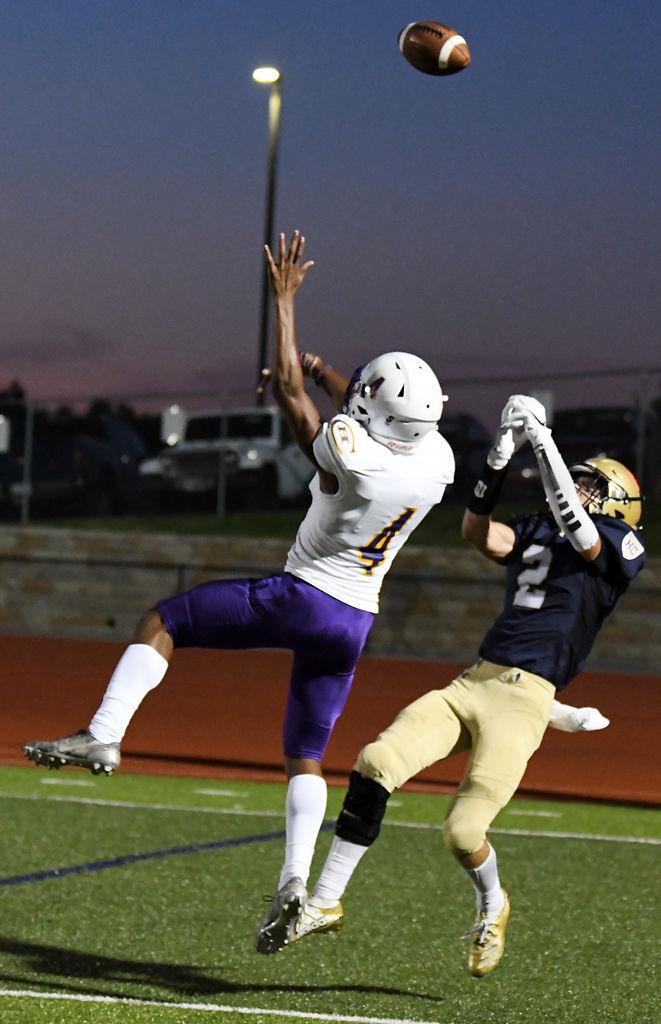 The Hurry-Up: A strong first half performance from Hickman's defense disintegrated over the course of the night. After forcing two turnovers in the first half, the Kewpies allowed Dylan Weaver to score twice in the second half as Helias emerged victorious in comfortable fashion.
Up Next: Hickman (1-1) hosts Jefferson City (1-1) while Helias (1-1) visits Vianney (1-1).
For a full recap of the game, click here.
Lutheran St. Charles 61, Tolton 12
The Hurry-Up: It was a rough week for Tolton as Lutheran St. Charles stormed to another big victory. The hosts jumped out to an early lead, activating a running clock by halftime. The Trailblazers were able to involve wideout C.J. Campbell more this week as he scored both of their touchdowns.
Up Next: Tolton (0-2) has its first home game of the season, against St. Francis Borgia (1-1). Lutheran St. Charles (2-0) visits Christian (2-0).
For a full recap of the game, click here.
Thanks for reading! Enjoy some live college football and the return of NFL action. We'll see you on Friday for a preview of Jefferson City vs Hickman and all the other Week 3 action.