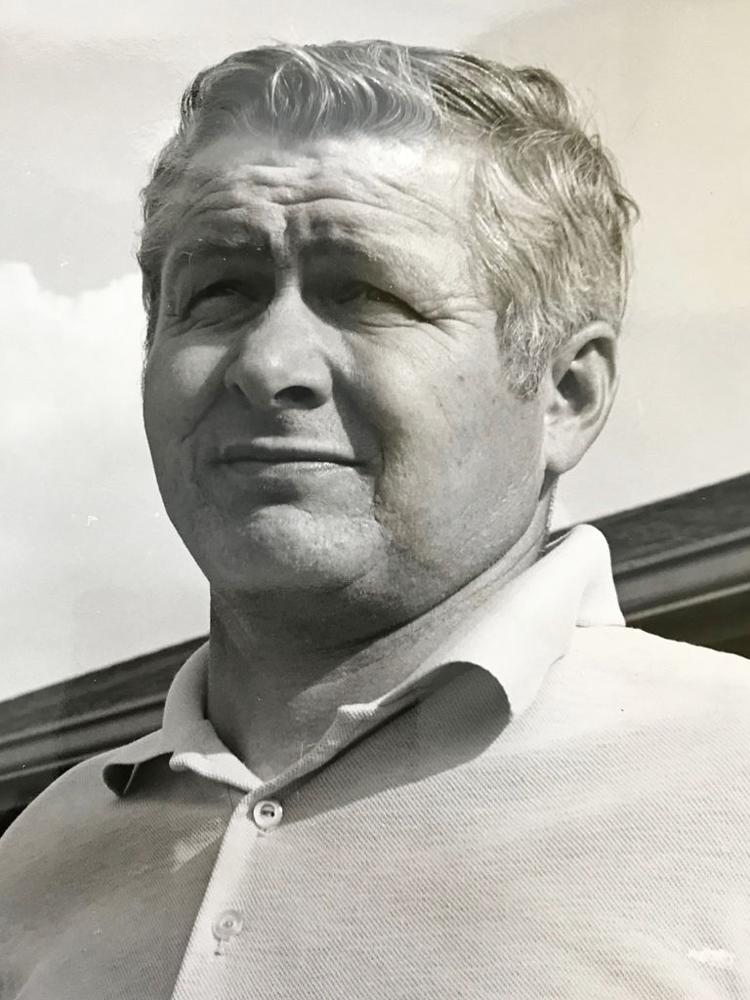 James Richard Brown passed away June 10, 2019, at Lenoir Woods.
Jim is survived by his wife, Erma Jean Brown, and four daughters, Darcie Manning, Lisa Brown, Sandy Murray (Jeff) and Diana Recker (Don).
Also surviving are seven grandchildren, Michael and Katie Manning, Mark and Emily Murray and Ava, Ariana and Ainsley Recker. Nancy Stetson, sister, and nephews Mike (Connie), Mark and Clif Stetson also survive.
Jim was preceded in death by his parents; an infant daughter, Kathy Jean; and a brother-in-law, Joseph Stetson.
Jim was born to Oscar and Grace (Cook) Brown on Oct. 6, 1931, in Charleston, Illinois, and grew up on a farm in Edgar County, Illinois. He was active in sports, FFA, band, 4-H and church during his youth. In 1953, he graduated from the College of Agriculture at the University of Illinois Urbana-Champaign with honors in general agriculture and a commission as a second lieutenant in the U.S. Army Reserves.
Jim was in active military service at Fort Knox, Kentucky, and overseas in Germany for several years. He was released from active service as a first lieutenant and remained in the Army Reserves until retiring as a lieutenant colonel after 20 years of service.
Jim received an M.S. in soil management from the University of Illinois in 1957 and received a doctorate in soil fertility in 1963 from Iowa State University. While at Iowa State, he met and married Erma Jean Sansgaard.
On Jan. 1, 1963, Jim joined the faculty of the Department of Soils at the University of Missouri and remained on the faculty until his appointment as professor emeritus of soil science in September 1998. During his years at MU, Jim taught several courses and directed research in many fields including soybean fertility, vegetable nitrates, micronutrients in farm crops and fertility management of forage crops.
Dr. Brown upgraded and directed the soil testing laboratory on the MU campus for several years. He became the director of Sanborn Field in 1984, a position he held until his retirement. Sanborn Field activities led to the centennial celebration of the Field in 1988 and invitations to England and Denmark for meetings with international scientists working on long-term field research.
Jim was active in several professional committees and work groups: Fellow of the Soil Science Society of America, Elder at First Presbyterian Church, member of Golden K Kiwanis Club and served on Board of Directors and as president, Pinnacles Park board member, 4-H club project leader, Central Missouri Rock and Lapidary Club and Life Member of the Ashmore Illinois AF and AM Lodge #390.
Memorial services will be held at 2 p.m. Sunday, June 16, 2019, at the Lenoir Woods Epple Chapel, 3710 S. Lenoir St., Columbia, MO 65201. Visitation will be prior to the service at 1 p.m. Inurnment will be at the U.S. Military Cemetery near Jacksonville, Missouri, at a later date.
In lieu of flowers, memorials may be made in Jim's name to one of the following: Lenoir Benevolent Care, 3710 Lenoir St., Columbia, MO 65201, or the Food Bank of Central and Northeast Missouri, 2101 Vandiver Drive, Columbia, MO 65202.