Antonio Houston was the epitome of a family man. He and his fiancee, Nikka Hargrove, had nine children together. They were to celebrate their 11th anniversary Oct. 6, and they planned to get married next summer.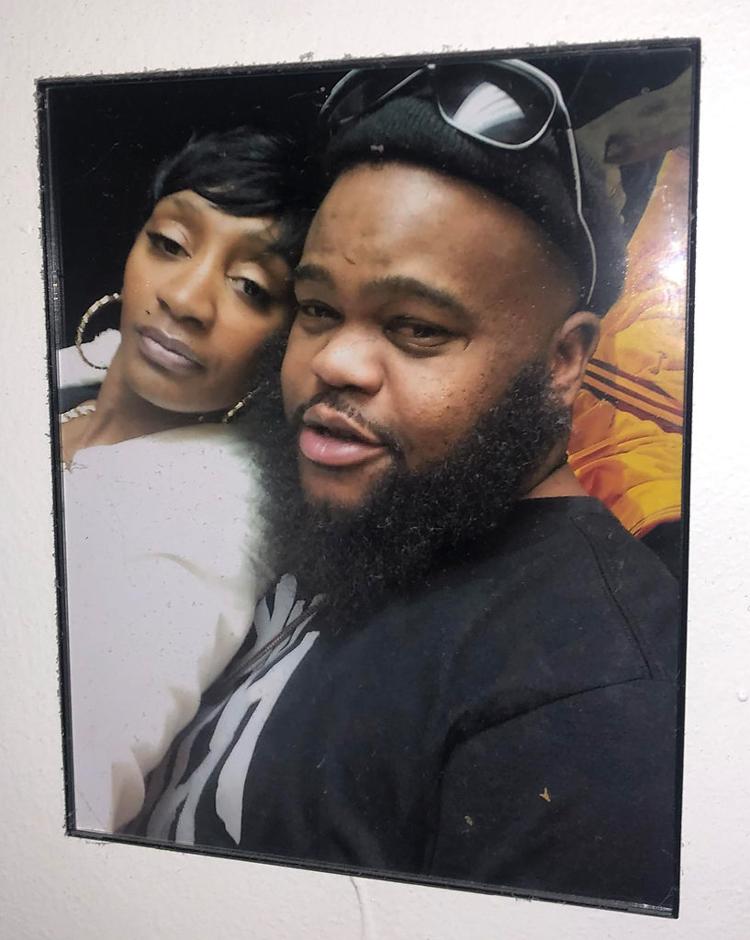 Houston, 36, was shot and killed Sept. 22 in Columbia.
Houston's family said he was their backbone, a provider and brought life to everything they did. He was well known and well liked throughout his community. He didn't have a problem with anybody. He was always joking and never bothered people.
His children were his top priority.
"He wasn't just a dad, he was a father, and he did everything for us," his daughter Naenae, 16, said.
Houston was competitive, whether playing one-on-one basketball with his sons, racing bumper cars, playing Monopoly and Dominoes with his family or rolling dice and playing cards with his friends.
He taught his children to play cards, and also to conquer their fears.
"He taught us not to be scared of anything because all things will happen in life," his daughter Asia, 11, said.
When his daughter Naenae broke her ankle — and had to have three surgeries — Houston was there for her.
"Before the third one, he asked me if I was scared," Naenae said, "and I said, 'Yes, because a lot of people don't wake up from surgery,' but he told me not to be crying if I wanna be gangster, and he was there when I woke up."
Houston's children said that even when he was mad, he would stay positive. He always had a smile on his face.
"He told us not to get mad or let anybody get us down because we have things to get done," Naenae said.
For her, one of those things is graduating high school.
"He told me I need to be dancing across that stage (in 2021)," Naenae said.
Houston's oldest son, Oshay, 19, played football at Battle High School, and Houston's nephew Zay Buckner, 17, plays there now. Houston always attended his son's and nephew's games whenever he wasn't working. Buckner also played for the Columbia Hoyas, a travel basketball team, and Houston traveled to Kansas City and St. Louis for his games.
Houston also loved MU football. Almost every Saturday, Buckner would come over for a game, and Hargrove would cook chicken and vegetables.
"If we were both starving, he would give me his plate and not eat. He was just that type of guy," Buckner said.
Houston's son Stink, 12, said he loved to go on road trips with his dad. Hargrove said they've gone to Kansas City, St. Louis, Springfield, Chicago, Texas, Baton Rouge and Mississippi.
Houston's kids agreed that Chuck E. Cheese's was one of their favorite places to go with their dad. Houston's daughter Chunk, 5, said her favorite game to play with her dad was Skee-Ball — or "the one where you roll the ball," as she called it.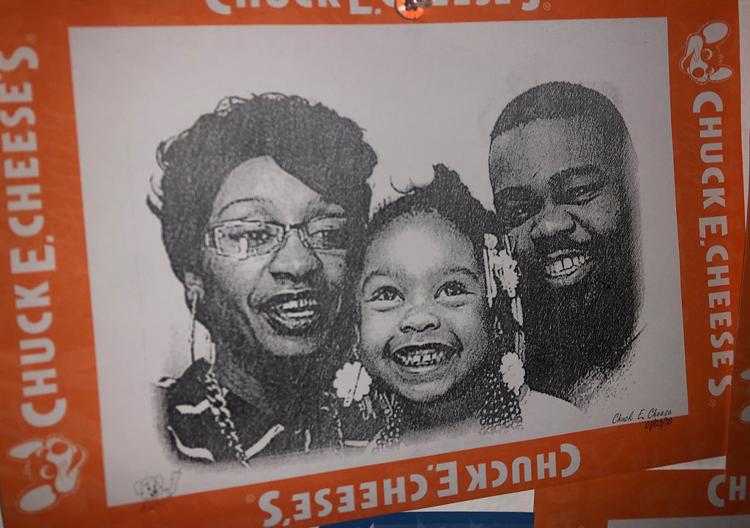 "We would get up on the stage and dance with Chuck E. and take pictures," his son Maz, 8, said.
All the kids said their dad did everything he could for them; he bought them clothes and took them shopping all the time. Chunk, Houston's second youngest, was spoiled by her dad, and he would do her edges all the time. But his youngest, Blessen, was the most spoiled.
"I'm so glad his baby girl (Blessen) got to call him 'Daddy.' That's a blessing," Hargrove said.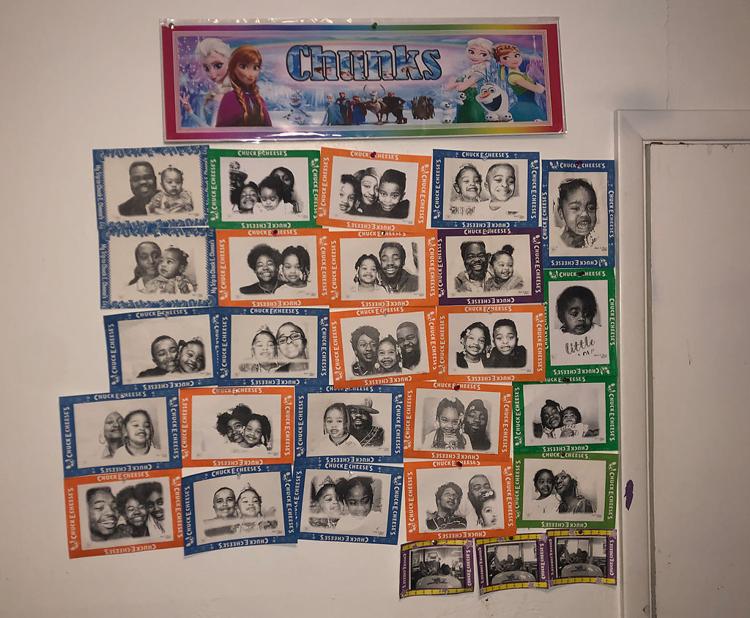 Blessen will be seven months old Monday.
Houston worked at Grass Chopper's mowing service, owned by Ben Smith. Houston and Smith knew each other for 18 years, and worked together for nine.
"Antonio worked for me, but he wasn't just another employee, he was my brother and I trusted him with nearly half of the business," Smith said. "He came to work every day, no matter what . . . if he was sick or hurting, because he loved those kids.
"He would do anything for those kids, man," he added.
Houston had a great relationship with his customers, who knew he was dependable.
"Some of them said they'd start their pot of coffee at 6:59 a.m. and at 7 a.m., Antonio's lawn mower would start up, like clockwork," Smith said.
Hargrove said Houston's mother, Sheila Houston, who survives him, meant everything to him. He went to the ends of the earth for her.
Hargrove also said Houston's older brother Victor and older sister Kisha were his ride or die. He loved them to death, and they meant the world to him.
"My brother was my best friend, my rider and the best father figure to his children, stepchildren, nieces and nephews," Houston's younger sister Diamond wrote in a text message. "Love you to the moon and back. Rest easy. Love, Lil Sis."
A visitation for Houston was held Saturday at Progressive Missionary Baptist Church in Columbia. Over 100 people were in attendance celebrating his life.
Supervising editor is Tynan Stewart.