Arthur Windell "Artie" Sims lived a very simple life.
This is how Rose Hunter, his sister, remembers him. Sims was an easygoing man who was never "harsh" to anyone around him, Hunter said.
She said he "always had a smile on his face."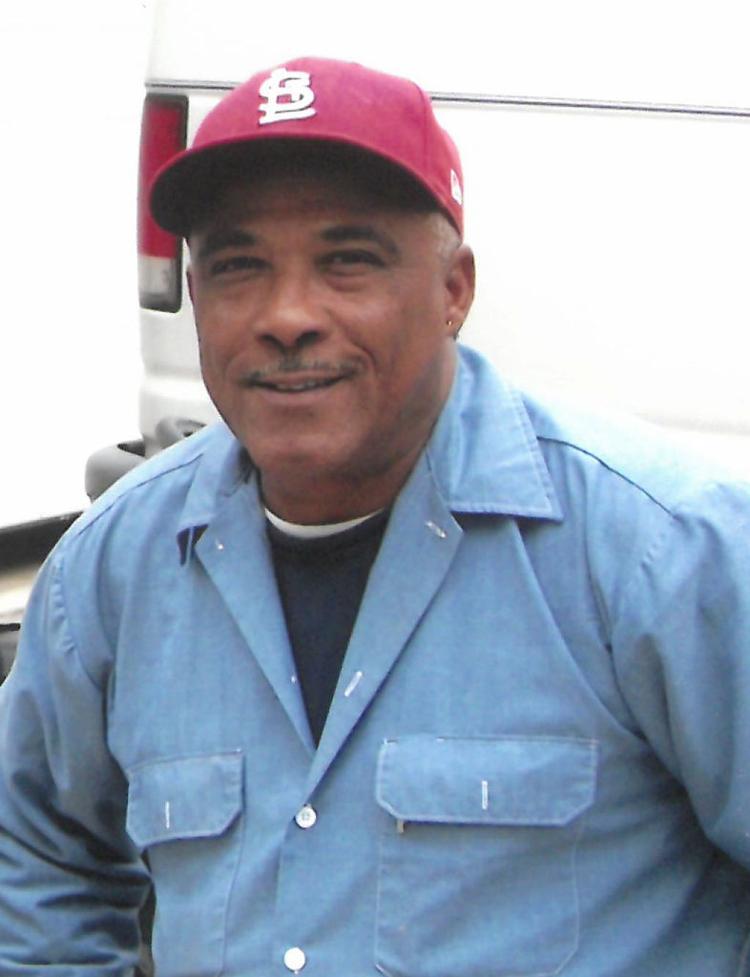 Sims died Thursday, Feb. 20, 2020, at University Hospital.
Born Nov. 1, 1954, in St. Louis, Sims moved with his family to Wright City around 1968, where he studied in the Wright City School Systems. Growing up among seven siblings, Sims was closest to his two brothers Roland and Sam.
"Artie, Roland and Sam — they were like The Three Stooges," Hunter said.
Sims moved to Columbia in the 1980s, and while living there he worked for the city. As an employee of Columbia Public Works Department, Sims worked for parking enforcement and as an equipment operator.
Sam Thomas, street maintenance superintendent, first met Sims at work in 1989 and described him as a "funny guy" who trained him in making street signs.
"He was a mentor, as well, to me as a young man growing up," Thomas said. "He knew his job well."
Spencer Jordan, Sims' cousin, said Sims worked for the city for nearly 28 years.
Hunter said he had been responsible for tasks such as patching the streets.
"He liked to go to work," she said.
Besides spending time at work, Sims was also involved in a variety of activities, including scrapping metal, playing the lottery, fishing and cooking.
Hunter said Sims first got into scrapping metal because of an automobile shop owned by their father. Sims would go around Columbia daily, searching for scrap metal like copper, aluminum and brass. He would later sell it for extra money. As such, Jordan described him as a "salvage man." Thomas said Sims had an account with a muffler shop at one point because of his passion for scrapping.
Sims also frequently played the lottery. Hunter remembered him winning several times in Boonville and that they took his picture at the casino.
For many years, Sims sustained an interest in fishing, which first began because of his mother, Anna B. Sims.
"My mother, she fished, and she would take us fishing with her," Hunter said. "Sometimes, she'd fish all day."
The family had a history of fishing, with their grandmother and great-uncles also maintaining the hobby.
Sims went fishing at Finger Lakes State Park, the Missouri River near McBaine and at Boonville. Jordan remembered him taking part in commercial fishing in the '80s.
"That was his No. 1 sport: fishing," Jordan said.
Hunter's favorite story is from 15 years ago, when Sims caught a long American paddlefish, or spoon-billed cat, that she believed might have been as long as her coffee table.
"He fished all over Columbia," she said. "If they had fishing, he was fishing."
Sims also enjoyed cooking his catches, which occasionally also included turtles, Jordan said. He particularly enjoyed frying fish, she added, and she called it "the best fish in town."
Hunter said family was an important part of Sims' life, especially his two sons, Lorell Lawhorn and Lionel Sims. He also had five grandchildren, Centaurian Lawhorn, Goddess Lawhorn, Makena Sims, Azari Sims and Memphys Sims.
For Jordan, his defining memory of his cousin is his kindness.
"He was always trying to help somebody," Jordan said. "He did a lot for a lot of people."
Sims is survived by two sons, Lorell Lawhorn and Lionel Sims; two sisters, Valerie Gross and Rose Hunter; three brothers, Roland Sims, Michael Sims and Marcus Jones; five grandchildren, Centaurian Lawhorn, Goddess Lawhorn, Makena Sims, Azari Sims and Memphys Sims; and good friend Bonnie Gibson.
Friends and family will be received from 11 a.m. to 12:30 p.m. March 7 at Parker-Millard Funeral Service, with a funeral service at 12:30 p.m.
Arrangements are under the direction of Parker-Millard Funeral Service & Crematory. Condolences may be left online for the family at www.millardfamilychapels.com.