Boyd O'Dell was a brilliant scientist and a good father who was always interested in learning new things, his family said.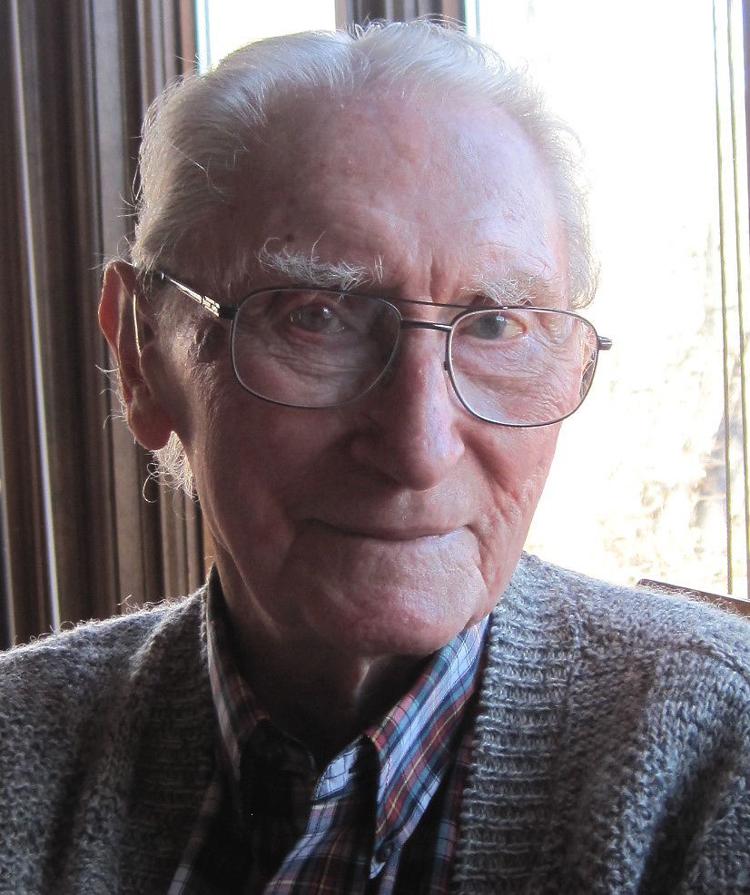 "For years I've been in awe of my father," David O'Dell, Boyd's son, said. "His intellect was so wide ranging."
"One thing I admired about him was that he was so versatile," Ann O'Dell, his daughter, said. "He could do everything well."
Dr. O'Dell died Sunday at 102 years old. He was an MU researcher and professor of biochemistry whose work focused on how trace elements, particularly zinc and copper, affected nutrition.
Although he retired in 1987, he remained on the faculty as a professor emeritus, doing research until he was 100. His last paper was published in 2013 when he was 96, David O'Dell said.
"I thought I worked hard," Frank Schmidt, a member of the biochemistry faculty at MU, said. "Boyd worked at least as hard."
David O'Dell said his father was devoted to his research, the university and going to his office.
His granddaughter, Meg Petrillose, recalls asking about his research when she was younger.
"(I asked): So, Grandpa, how's your research on zinc coming," Petrillose said. "And, he'd say: 'Well, you need it!'"
As she grew older, Petrillose came to realize that her grandfather's real purpose was to get grants to ensure the nutrients he studied were included in the diets of developing nations.
Boyd worked at his office from 8 a.m. to 6 p.m., and would do more work at home, Ann O'Dell said. But that didn't keep him away from his family.
He always went home for lunch and would take a nap before going back to work through the dinner hour, Schmidt said.
He used his free time to be with his family, Ann O'Dell said. "He didn't go off and do things by himself."
"He would always say: 'I want to go see Vera (Boyd's late wife)," Petrillose said. "He wasn't overly emotional, but he would always give us hugs when we left and say 'mmh-mmh-mh'."
Oftentimes, Boyd would bring others into his work.
Petrillose said her grandfather worked in the Animal Science building and would take her and her brother to see the mules. They enjoyed rolling down a big hill on the campus.
"He would take us into his lab after hours to play with the rats with his super-cool lab key," she said.
Even in the evenings when he was studying relevant research articles,  his family knew he was available if they needed him.
Ann O'Dell recalls her father trying to help her understand fourth-grade math.
"He was so good at math, and I was so bad," she said. "There he was teaching university students and couldn't get his daughter to understand math. It must have been frustrating for him."
Teaching was just a part of his life, though.
"He had a good sense of humor and was very well spoken," Petrillose said. "He would just form these beautiful sentences to explain things."
David O'Dell said it seemed impossible to bring up a topic his father didn't have insight about. "His wisdom was so gentle and always so humble."
"He wanted to learn all the time," Ann O'Dell said. "He was actively learning."
And he didn't keep that knowledge to himself. The students he taught and mentored are his legacy, Schmidt said.
About three months ago, Boyd received a letter from a former student in China. It referred to Boyd as "my teacher and long life star," David O'Dell, who has a copy of the letter, said. It wished him a very long life.
"It made me realize — I think he touched a lot of lives," his son said. "He stayed in touch with former students, and they stayed in touch with him."
Boyd never boasted about his accomplishments or intellect.
When the biochemistry department held a celebration for Boyd's 100th birthday, he initially didn't want the attention. His colleagues had to convince him the celebration was partly for the 40th anniversary of the department, Schmidt said.
"I don't know if he believed us," Schmidt said. "But everyone who attended was largely there to honor Boyd."
"His entire life was one of service through science," Schmidt said.