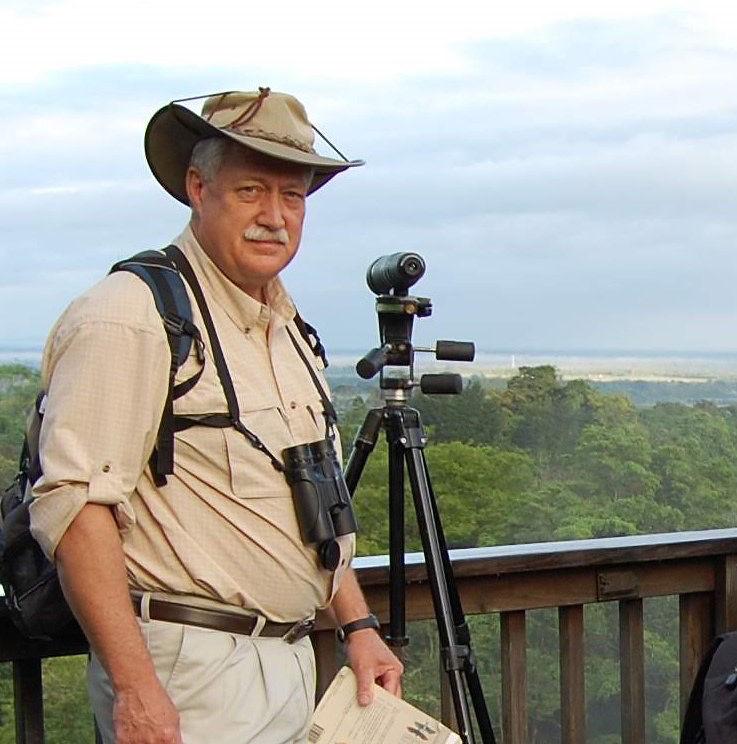 Robert Bradley "Brad" Jacobs had a heart for both the conservation of birds and the people who cared about them.
In 1969, he earned a bachelor's degree in conservation of natural resources from Cornell University. Jacobs then spent three years with the U.S. Peace Corps, traveling to Colombia and Ecuador to teach conservation. He spent part of this time at the Darwin Research Station in the Galapagos Islands, where he taught local teachers about birds and conservation.
After returning to the U.S., Jacobs built homes in Colorado and Missouri. He traveled to the Southwest and taught building trades on a Navajo reservation in Arizona in the 1980s. While there, Jacobs wrote "Birding on the Navajo and Hopi Reservations," his first bird guide, in 1986.
Ken Rosenberg, applied conservation scientist at the Cornell Lab of Ornithology, read Jacobs' name years before meeting him.
"I was in Arizona in the early 1980s doing bird work, and I was in charge of compiling bird records," Rosenberg said, "and I kept getting reports from this guy up on the Navajo Indian Reservation of rare birds he was seeing — it was Brad Jacobs."
Jacobs saw 358 different bird species one year in Arizona, according to an article he wrote for The Bluebird, the quarterly journal of the Missouri Birding Society. This was the largest number of species he would see during a "big year," a year when a person tries to see as many different species as possible in a specific geographic area.
He began working for the Missouri Department of Conservation in 1987 as a natural history biologist. He also attended MU, earning a master's in biological sciences with an emphasis in avian ecology.
While attending graduate school, Jacobs co-authored the "Missouri Breeding Bird Atlas." In 2001, he wrote "Birds in Missouri," a Missouri Department of Conservation publication.
Jacobs became the Missouri state ornithologist and coordinated surveys to find difficult-to-detect bird species. He also annually organized a bird identification and conservation workshop.
"He made birding really accessible for people, no matter what their level of experience," said Sarah Kendrick, Missouri state ornithologist. "He was just really approachable and tried to open up birding to everyone without any judgment. It was a wonderful experience to learn from him."
Jacobs also focused on conserving environments for birds across their entire life cycle. He worked to educate others on threats Missouri's breeding birds faced on their migratory stopover sites out of the state, according to the memorial.
Jacobs worked with Partners in Flight, a network of over 150 organizations engaged in bird conservation, according to the program website. Rosenberg said Jacobs was a visionary within the program, which allowed state agencies to do international conservation work.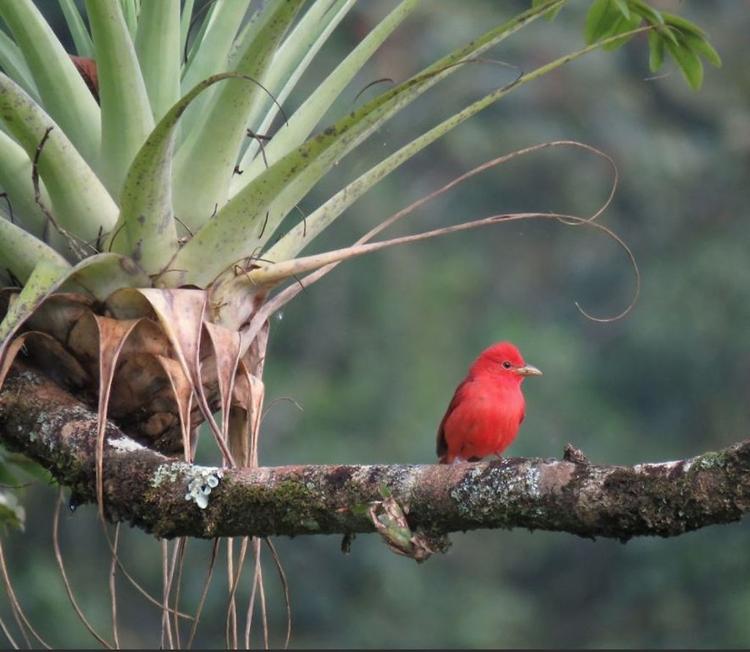 Jacobs' leadership was instrumental in the creation of the Association of Fish and Wildlife Agencies' Southern Wings Program, which coordinates state agencies to provide funding for bird conservation in the Americas.
More than 30 states participate in it, which Kendrick called Jacobs' most impactful conservation legacy.
"He was a humble giant in the international bird conservation world and advocated strongly for migratory bird conservation, always thinking of new ways to support and connect partners," she said.
Since starting birding in 1958, Jacobs tried to see more birds each year than he saw the previous year, according to the The Bluebird article.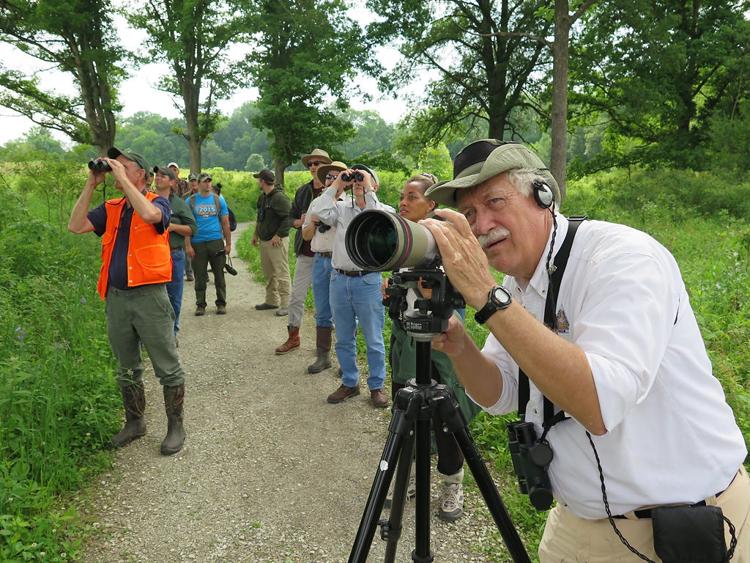 In 2017, Jacobs attempted to beat the record of 314 species in Missouri, set by Tim Barksdale in 1991. He reached 310 species that year.
He made another attempt in 2018, starting at dawn New Year's Day. Jacobs birded 249 days that year and found birds in 82 Missouri counties. He broke the Missouri record in September and ended the year with 323 species.
Friends Paul McKenzie and Pete Monacell were with Jacobs for many of his birding trips that year, Jacobs noted in an article about his big year. They were both with Jacobs when he spotted a laughing gull, the bird that broke the Missouri record.
"He was generous and extremely welcoming," Monacell said. "He was really happy to share his enthusiasm about birds."
Monacell said once during Jacobs' big year, he rediscovered a very rare bird, a cave swallow, in southwestern Missouri. Monacell wasn't on the trip, but Jacobs went again to help Monacell and other birders see it.
Another time, Monacell and McKenzie went to meet Jacobs in northern Missouri to look for a western grebe that had been reported in the area. Their truck got stuck in the mud, and even though Jacobs was supposed to be finding species for his state-record attempt, he waited five hours until he was sure that Monacell and McKenzie got the truck pulled out and were taken care of.
"I don't know anyone that I met that didn't love Brad Jacobs," McKenzie said. "He was someone that got along with everybody, and everybody enjoyed being around Brad. He was just a very delightful person to know."
"He lived for birds," Monacell said, "but he also lived for the people he cared about."
Jacobs is survived by his wife, Linda Jacobs; children, Nathan and Fresa Jacobs; grandchildren, Zane and Lia Jacobs; and brother, John Jacobs.
Memorial services will be arranged at a later date. Online condolences may be left at dignitymemorial.com.